Struggling to find a good niche for your site? In this article we will look at crossover niches and why they can be oh so profitable.
What is a crossover niche anyways?
Crossover niches are a sort of bridge between two traditional niches. For example, there is the weight loss niche and the technology niche. Putting them both together you have the weight loss technology niche (Smartwatches, smartscales, etc).
Fair disclosure.
Why should you look at crossover niches?
More and more niches become overcrowded. And as a result they can be a hard nut to crack. By going after a unique angle, you can carve an even smaller segment of the niche where you can be king. This makes it possible for you to have quite the unique niche site about a particular topic. A unique angle on a common niche makes for interesting sites.
Fair disclosure: I'm not in a crossover niche, but I find them interesting. One day maybe.
Crossover and Lifestyle Niche Examples
Celebrity:

 gossip, mansions, travel, and entertainment, vehicles, etc., revolving around celebs.

Men's / Women's lifestyle blogs:

 These often include the big three – health, wealth and relationships.

Design:

 There are great design blogs by people who love multiple aspects of design and blog/vlog about it – architecture, interior, fashion, vehicles, furniture, etc.

Travel + Food OR Travel + Fashion OR Travel + Pets:

 Travel can be combined with other niches easily and effectively.

Gaming + Fitness: fast-growing combo where VR and gamification apps promote working out and other healthy activities.
Technology + Health: The amount of gadgets and apps you can get to track and encourage health is mindboggling. Huge, lucrative niche combination.

Forbes:

 Forbes gets a special mention because there is no niche or topic it doesn't cover and rank for. It seems Google has a special place in its heart for this site. Forbes started as a "business" publication so it's only natural it covers 

lawnmowers

, 

electric razors

 and pretty much every other product you can buy in the world.  This is a joke BTW.
These are just a few of the common combinations.
Are crossover niches a good approach?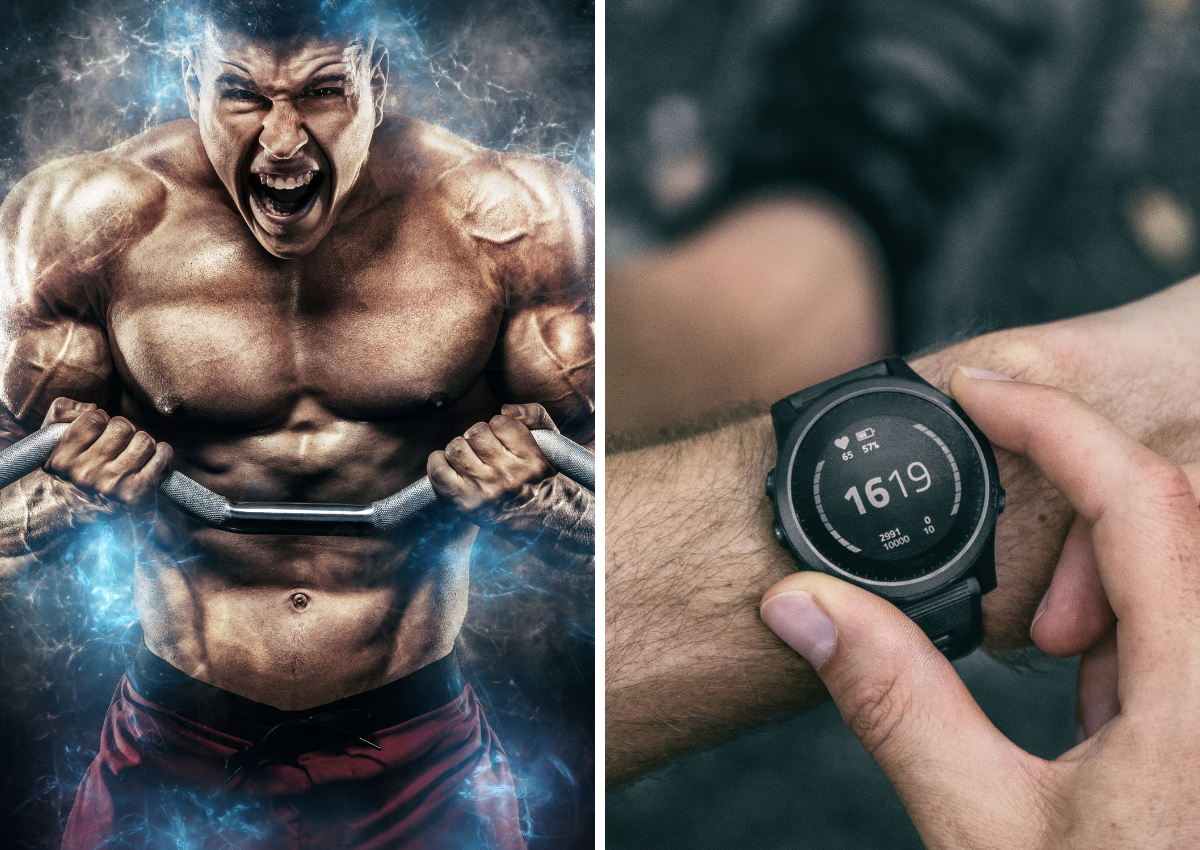 It can be if you're good at it.
That's a useless answer, isn't it? Anything can be good if you're good at it.
In order to know whether they're a good option, you should know more about them. Keep reading.
Crossover niches are a mix of straight-up SEO and influencer. It's definitely a good option to create a unique online publication.
Two different but successful examples of real crossover niche publications
Tim Ferriss is a good example. He started blogging about online businesses (he sold his own line of supplements). He then branched out into lifestyle design (4-Hour Workweek). From there, he tackled health (4-Hour Body). Along the way, he delved into other interests of his such as philosophy (specifically stoicism).
Another good example is the Art of Manliness. It's a blog geared toward men covering a wide array of topics. It's well done.
Not without risk
The risk is you can alienate your hard-won audience.
Take Tim Ferriss as an example. I enjoyed his early work tremendously when he focused on creating online lifestyle businesses. When he veered into health, I lost interest which is kinda surprising given I'm into working out. I just happen not to be all that interested in what Tim has to say about health. And yes, I also bought the 4-Hour Body. I'm probably in the minority because, by the looks of it, much of what he's done over the years has been very successful.
The Art of Manliness does things a little differently. They consult and hire experts for SOME of the content. I suspect in the early days the founder, Brett McKay wrote everything. As the blog evolved and became successful, he hired people to help out. That said, he lists himself as the writer for quite a few posts so I assume Brett still pens much of the content. Pretty admirable for a money magnet site.
Is it possible to evolve your site into a crossover niche?
For sure. It's not a terrible idea if you have the chops for it. Again, totally not necessary but it's possible.
Suppose you publish a site about SUV vehicles. Most vehicle sites are straight-up SEO plays. No harm in that. The audience is fleeting; they're no longer interested once they buy an SUV. I know from personal experience.
You could carry on covering SUVS as an SEO-play but add a more current news-style section with analysis for industry insiders. You'd need to really geek out over SUVs and develop a compelling style. If done well, you could become the go-to SUV site.
Or, you could transition your site for a specific segment of SUV buyers. It could be families or outdoor enthusiasts. In this case, you'd restrict your SUV coverage to best serve the audience segment.
Personality vs Audience
Some crossover sites are personality focused. Tim Ferriss is a great example. Others are audience focused. The Art of Manliness is a good example that's audience-focused.
If I were to tackle this model, I'd go the personality approach just because I like the idea of people being interested in what I have to say about things instead of what is actually said.
Will veering into multiple topics on a lifestyle niche site kill your SEO?
Maybe. Maybe not. It's something to keep in mind. Sadly, nobody, including Google, knows the answer to this. It's another example of Google confusing Web publishers.
The Helpful Content Update documentation suggests a "helpful" site has a primary purpose or focus.
Okay, makes sense. I can do that.
Then on August 5, 2023, John Mueller had to go and say, "A page doesn't have to be on a site that's related to the niche in order to be useful & helpful."
Which is it?
This is nothing new. Google has long put out contradictory information. Interestingly, I believe John Mueller's statement pertains specifically to crossover niche sites and in that context, it's not so confusing.
Here's the thing. If you have a successful personality or audience-focused niche site, you're probably less reliant on SEO traffic than other sites.
What do you care if bouncing around into multiple niches grows your site despite less-than-stellar SEO?
Here's the Ahrefs traffic chart for The Art of Manliness:

SEO Traffic is half what it was but I don't think Brett is all that concerned. Similar Web says the site gets over 4 million visits per month.
Here's another crossover niche site (design niches):
​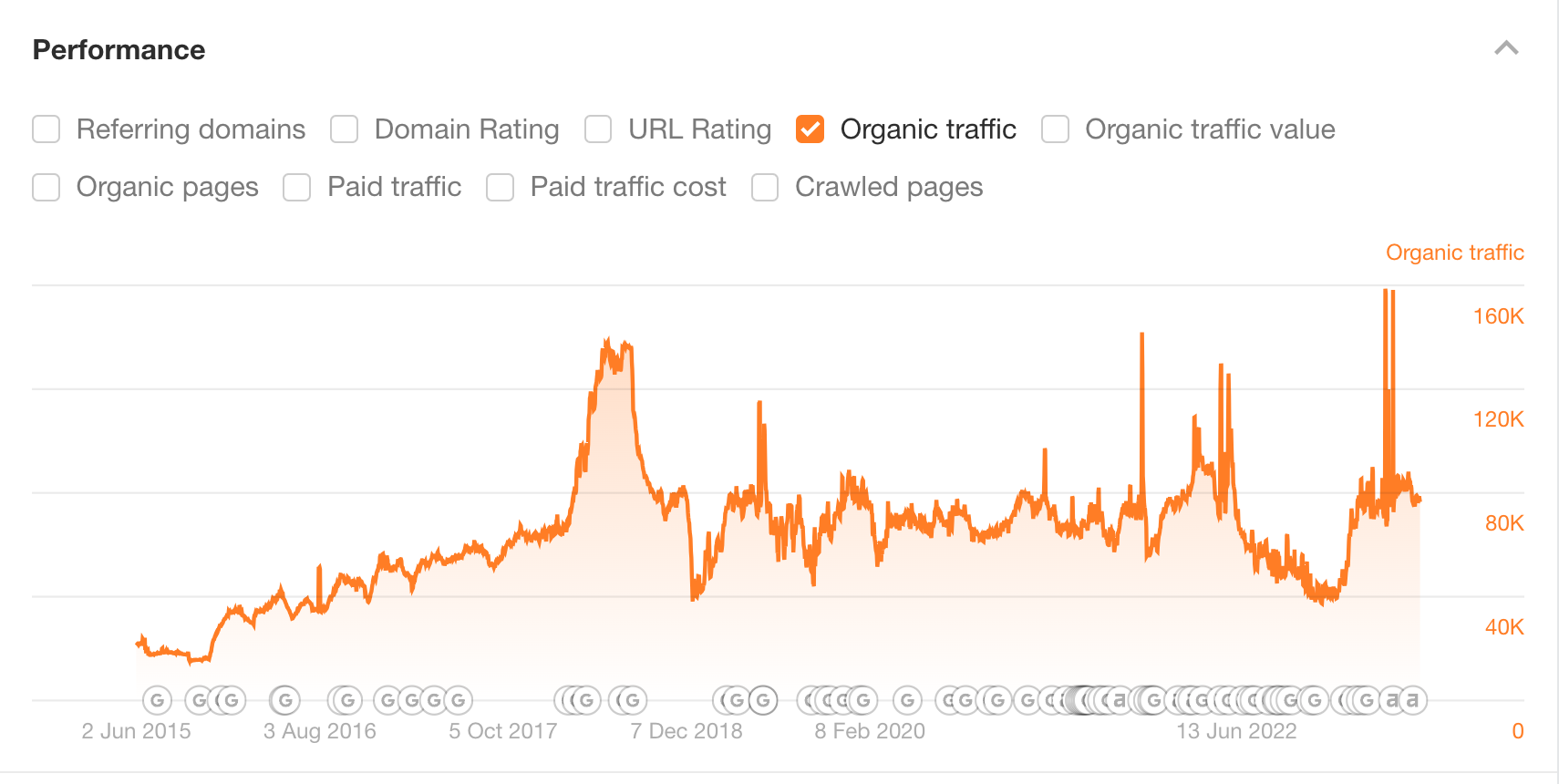 That search traffic profile is nothing to write home about. However, according to Similar Web, that site gets 670K monthly visits.
So, while crossover niche sites might compromise search traffic, they can more than make up for it via other channels.
Traffic diversity abounds
When your site is known in part because of you and/or a destination site for an audience segment, multiple traffic channels are viable.  Which ones specifically will depend on the niches covered, but YouTube, social, email and search are all contenders.  The reason for this is that by being more compelling than your run-of-the-mill SEO-centric blog, your audience will seek you out with mere mentions on other platforms.  It explains why The Art of Manliness and the Design blogs profiled above get far more traffic from sources other than search.
This does not mean you should ignore search traffic. Never ignore search traffic.  It's free. It's consistent. If you're putting in a big effort into content, you might as well go the extra couple of feet and optimize for search.
Selling stuff is child's play
When people like you and trust you they will buy from you, whether it's you're hawking your own wares or promoting stuff as an affiliate.  Since many crossover niches are audience or personality-driven, they are ripe for email newsletters in which you can sell sell and sell.
Just so that you don't think I"m totally crass about this stuff, I'll add that it's important to only promote and sell quality stuff.  You might be adored by readers but if you rip them off, they won't be so adoring for long.
Humor knocks it out of the park every time
I'm biased here. You should know I'm a stand-up comedy fan.
My penchant for comedy applies to anything. IMO, any blogger, vlogger or social media personality that can successfully inject humor into their content, will succeed.
People will remain readers for years, even in niches that are fleeting.
Take Scotty Kilmer for example. He's an enormously successful vlogger on automobiles. While it's typically a fleeting niche, he has a huge following with most videos garnering hundreds of thousands of views.
He's a mechanic so he knows what he's talking about. But that's not solely what hooks viewers. He's funny because he pulls no punches.
I'm not in cars but I watch Scotty; not daily but every now and then, just for kicks.
Next blog post: How to Get 6-Pack Abs Fat Stacks Style in 30 Days. Just kidding. I'll stick to the blogging niche.

Jon Dykstra is a six figure niche site creator with 10+ years of experience. His willingness to openly share his wins and losses in the email newsletter he publishes has made him a go-to source of guidance and motivation for many. His popular "Niche site profits" course has helped thousands follow his footsteps in creating simple niche sites that earn big.