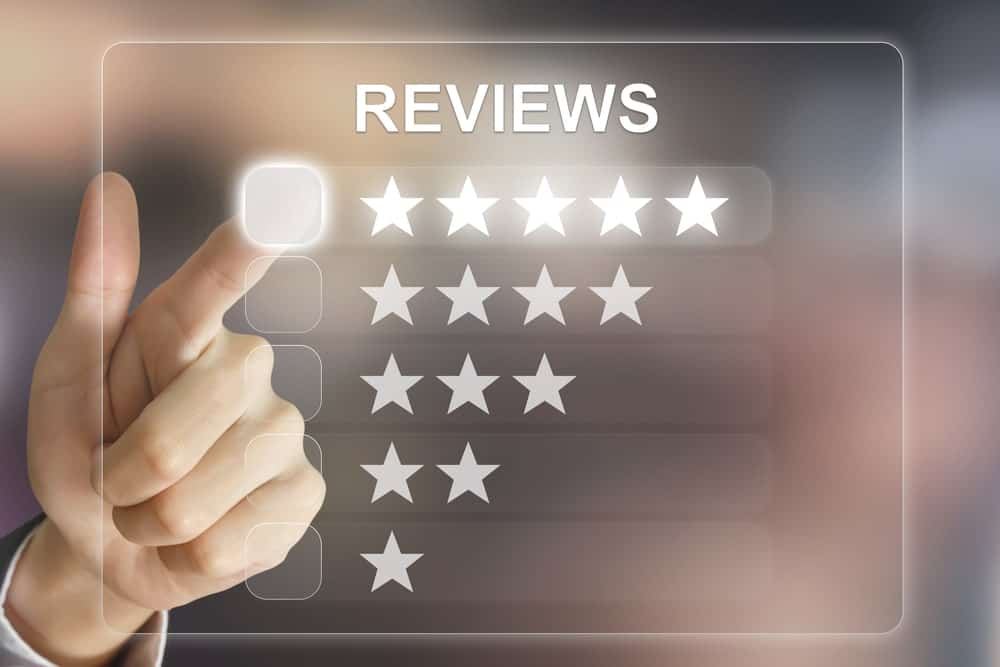 Startups learn quickly to market with the ultimate goal of enhanced sales conversions. Your business began its blog and website with this in mind and now you must market the blog to achieve the conversions through your sales funnel.
If you use WordPress, then you can leverage numerous plugins to help with this. One of the essential ways to do so is to leverage the schema and rating plugins so that you maximize the return from your website markup and customer reviews.
What is schema?
Schema provides the methodical structure for an HTML file to organize data so a search engine can compile it. Your schema provides an efficient description of your website and the location of its pieces. In larger sites, it helps the search engine digest the information presented on the website.
About Customer Reviews
Certainly, you want to feature positive customer reviews on your website, but you also need reviews in Bing, Google, Yelp, and other search engines. Asking for reviews can seem off-putting. To make this easier, many WordPress plugins automate the process.
What to Look for in a Plugin
Many businesses look for free plugins first. Expect to pay a little money for a well-made plugin. A one-time fee works well and even the best plugins should not cost more than $50.
Ease of use also ranks high on the list of factors. You want it to genuinely be plug and play. You buy it, click a link to install it, and you are done. No plugin should require you to copy a bunch of code and do command-line operations. It is 2020. The plugin should install itself when you click the install link.
You should easily navigate the graphical user interface (GUI). Each button should have a label that says the name of what it is or does. Icons might seem intuitive, but they are not. There should be no learning curve to using a plugin. The best plugins and apps make actions self-evident.
It should come with a frequently asked questions page or a user guide that provides clear, enumerated instructions for use. That makes setup easier.
It should do what it says it does. A plugin or app only works as well as it works. If a user has a tough time installing it, uninstalling it, or using it in a common-sense method, it uses a poor design.
Potential WordPress Plugins for Schema and Reviews
A written, online review on Google or Bing provides you with free advertising and word of mouth (WoM) marketing. No, word of mouth does not mean you talk a lot. It means a customer of a business tells others about the business in written reviews. It could happen over a cup of coffee with a friend in person or a person on Facebook might ask for recommendations. Those all qualify as WoM.
The more positive reviews your business gets in Bing and Google, the better its search engine optimization (SEO) ranking. You also need those reviews on your business' website. These plugins can help you get those reviews in both places.
Reviews provide vital feedback from customers. If everything went great, you get a thank you. If they had a problem, you get valuable feedback that can help you improve your business, its procedures, processes. These reviews provide what marketers call social proof.
They show that consumers frequent the business, experience positive products and services from it, and result in an increased likelihood of the friends and family of that consumer is also using the product or service.
With respect to review and schema plugins, while total functionality may vary, some standard features occur. Here is what to look for in a review plugin:
provides a review form you can embed for customers interactions,
lets you embed reviews on your website,
provides a rating system with thumb up or down or stars,
upload options for photos or videos,
a sort feature for chronology or to sort by bad or good reviews,
a keyword search of reviews,
a simple, uncluttered dashboard for comment reading and moderating,
aggregating tools so you can feature Google and Yelp reviews on your website,
WooCommerce plugin integration,
display options such as shortcodes and widgets,
customized form fields for reviews.
Now that you know what to look for in a WordPress review plugin, let's dive into the list of the best plugins to use. While many provide a free trial or a limited free option, prepare to pay a few dollars for a plugin that does the best work.
1. MyThemeShop's WP Review Plugin
I use MyThemeShop's WP Review Pro plugin for my reviews on this site and niche sites.  It's super easy to use and works well.
I tend to prefer paid plugins because you get support and they're regularly updated.  This is the case with this plugin and MyThemeShop's support forum is amazing.
With this plugin you can insert a review overview box into your content like the one shown above plus it creates all the necessary schema markup so that you get the review listing in Google search.
2. Google Reviews Widget
Let's begin with the Google Reviews Widget since it helps you showcase your existing Google customer reviews on the business' blog or website. The free version places five Google business reviews and three Yelp reviews.
That makes sense for a solopreneur or a small business. If you need to show more than this on your website or you own a larger company, purchase the professional version for $85 per year. Yep. It's a subscription service.
You get Facebook support, too, plus filters, rich snippets to improve your site's SEO, review merging, plus since it is a widget, you can place it anywhere on the website – footer, header, footer, sidebar, or a standalone page. Use light or dark mode, themes, and leverage multiple language support.
3. Starfish Reviews
Starfish Reviews also provide a free version. You will find the complimentary version a little limited though, but just right for solopreneur or small business. It works with Facebook, Google, Trustpilot, and other third-party review platforms.
If you need multiple information funnels, advance to the business plan for $47.88 to obtain a feature-rich plugin, five funnels on one site plus with full customer support. Larger companies can get the marketer plan for use on up to 10 sites including 10 funnels per site. The webmaster plan provides usage rights on up to 100 sites with unlimited funnels on each.
Starfish funnels direct the feedback directly to the business the customer has negative comments, but to the website or a third-party site when leaving something positive. This plugin advertises its configuration ease in WordPress.
The link it provides for you to share with customers works whether they nab it from a podcast, ebook reader, social media, etc. You can also integrate it with email marketing programs MailChimp and MailPoet. You can create custom funnel layouts in Beaver Builder, Block Editor, Divi, and Elementor. The plugin also provides built-in analytics.
4. Customer Reviews for WooCommerce
Choose from the free or professional options of this plugin which helps businesses create their social proof on their website. Customer Reviews for WooCommerce helps create the review section for your website as well as importing the information from third-party website reviews of your business.
You can set up this plugin to send notifications to customers purchasing items at your online store to obtain reviews. It also verifies existing reviews. Pay $49.99 per year for the Professional version to get a more feature-rich experience plus customer support.
Every version provides review import, reminders, and trust badges. Customers can include photos and videos in their review with your approval of the items. You can integrate the Woo information with Google and Google Shopping to show rich snippets on your web site resulting in your customer reviews showing up on Google. Use the reCAPTCHA feature to filter out spam.
5. Site Reviews
The Site Reviews plugin only has a free version. It lets you collect both ratings and reviews on your eCommerce site. The plugin does provide options on display and blocks.
You can embed the reviews using either shortcodes or widgets. You can pin the best reviews received to the top of the list plus users note its clean design. It also blocks spam, integrating with Akismet to do so.
You can backup your reviews and restore them if any data loss event occurs. Think of this as the lite version of the other plugins.
6. WP Customer Reviews
The WP Customer Reviews plugin also offers a free way to feature or collect reviews on your business's website. An opensource plugin, it works in two ways – to collect reviews of your business and to collect reviews from your individual product pages. It provides an easy configuration, a dashboard that lets you decline reviews.
You get a number of customization options including the review box display, how many reviews per page show, field customization, and a no-frills interface that is really easy to learn. You can put the reviews anywhere on your site using shortcodes. You can also respond to reviews as an admin of the WordPress blog.
7. WP Product Review
Start with the free plugin of WP Product Review. It works for reviewing services or products. You can include pros and cons fields in the form and use it in conjunction with affiliate links and with Amazon.
Customize the colors of the review backgrounds. The paid version at $59 per year lets you import past reviews, too. You can organize your reviews so you place the best ones at the top of the page.
The paid version lets you breakdown product specifications so customers can rate each separately plus you can choose from multiple review layouts, rating icons, and a review submission form that resides on your business' website so customers can leave a review directly with you regardless of where they purchased it.
8. Schema – All In One Schema Rich Snippets
The promise of a Schema plugin is delivered. Schema helps you uncover the reviews search engines have logged for your products so you can leverage the rich snippets. Use this plugin in conjunction with a review system plugin.
It adds visuals for search engines like star icons or a numeric scale. The schemas supported events, people, reviews, and recipes. Schema automatically chooses the most important information relevant to the reviews.
This plugin can help you boost your SEO and improve your rankings in search engine results.
9. WP Business Reviews
Perhaps you need power. You need a plugin that does it all, and you can learn easily. WP Business Reviews provides it but only comes in a paid format.
The introductory plan costs $99.50 annually for a single site license with basic customer support. There are multiple plans that provide multiple site licenses, but if you only have one business or brand, you can use the single site license.
You install the plugin to your WordPress blog, then connect any necessary review sites including Facebook, Google, Yelp, and Zomato. Restaurateurs recognize that last one since that is where their diners post reviews. Most plugins do not support sites like it. Typically, you get Facebook and Google support. A few include Yelp.
One of the reasons this plugin charge is the plethora of platforms with which it integrates. The plugin pulls past and new reviews and lets you filter some of the negative ones. You can also add custom reviews.
You can tag the best reviews to show up at the top of your webpage plus it provides light or dark mode. This plugin also lets you customize your rating system to numeric or stars. You can also choose a color scheme for the icons. Integrate lists and photo galleries plus show the origin of each of the reviews.
10. Reviewer WordPress Plugin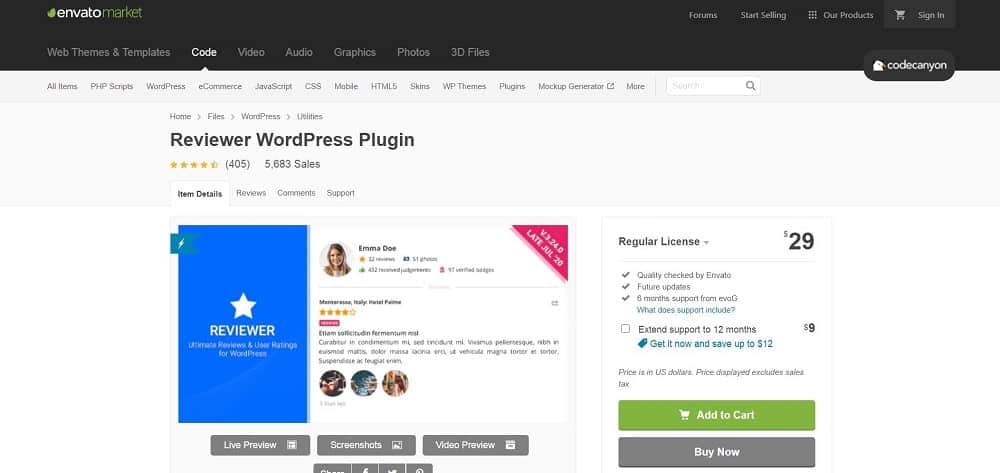 Another option with only a paid plugin, Reviewer WordPress Plugin charges $28 for a feature-chocked plugin that you can use on your e-commerce site or with affiliate links. The plugin lets you integrate visuals including badges and photos. Set a numeric rating system, bars, stars, or a pros and cons option.
You can also designate multiple criteria to rate or product specifications for customers to rate. The template feature lets you leverage multiple formats, so you can create comparison tables or set criteria for reviews. It displays Google rich snippets on your business' search results.

Jon Dykstra is a six figure niche site creator with 10+ years of experience. His willingness to openly share his wins and losses in the email newsletter he publishes has made him a go-to source of guidance and motivation for many. His popular "Niche site profits" course has helped thousands follow his footsteps in creating simple niche sites that earn big.