Amount paid to affiliates (Dollars)
Avg. Earnings Amount (Dollars)
Tired of promoting products that don't convert? 💸💸💸
GET 40% RECCURING WITH
FATSTACKS PRODUCTS

Our affiliate system is teachable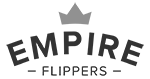 Commission rate: 40%
Course: You will have access to promoting the full course bundle priced at $497 with a $47 annual renewal fee.
Important: My course is priced with taxes included in the $497. The affiliate commission percentage is based after taxes. For example, if taxes amount to $50, the commission is based on $447 instead of the $497. This is actually a good thing because pricing with taxes included results in better conversions.
Cookie duration: 365 days. However, for all people you refer who buy or join a course, they are your referral indefinitely. If they buy something else in the future, you earn a commission on their sales.
Recurring: Yes. Many Fat Stacks courses have an annual subscription. You will earn 40% commission on all renewals.
Custom discount promotions? Most likely NO. But we can discuss setting up a custom promotion for you. Click here to contact me.
📝 NOTES 
Illegal affiliate tactics & Scamming is not allowed, your account will be revoked. Affiliate terms subject to change without prior notice
Our affiliate system is teachable