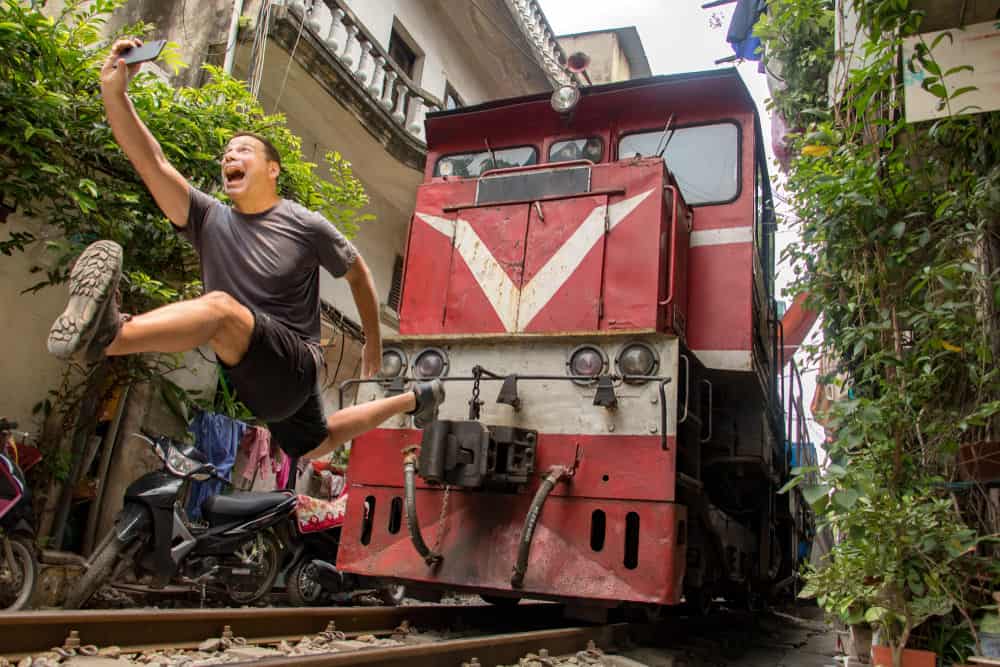 For most brands deciding on whether to choose the affiliate marketing or influencer marketing route can be a daunting task. The differences between the two marketing strategies, although subtle, make a significant difference. You can execute the two individually, but knowing the differences will help you in the long haul.
What are the KEY differences between the two?
Let's get down to brass tacks, shall we?
When you get rid of all the noise, the differences are very, very simple but profound.
Affiliate marketing:  Takes longer to build up steam but far easier to turn into passive income via outsourcing and delegating.
Influencer marketing:  Can build up following and revenue quickly but the work never ends.  You constantly have to produce.
Key affiliate marketing pros:
Behind the scenes work
Analytical
Easier to outsource = passive in the long run
Way better resale value (due to the fact it's not based on an individual personality).
Influencer marketing pros:
Fun: if you like to entertain and shine, influencer marketing is for you
Fast: if you're good, you can go viral and build a thriving influencer business fast.
Both offer huge earning potential.
Can you do both affiliate marketing and influencer marketing?
You bet and that can be a powerhouse. In fact, many influencers peddle all kinds of stuff as an affiliate.
But what I'm referring to here is can you work on ranking affiliate content on a blog plus be a viral darling as a personality?  Of course. In fact, influencers have an SEO advantage and that is they get exposure and links on autopilot.  It's a powerful combo.  Add in affiliate marketing with an email list that's grown via SEO and viral media and you can build an empire in short order.
Now the long version distinguishing affiliate marketing and influencer marketing
Affiliate marketing uses links on a blog or website, thus driving traffic to the brand's site. It involves a commission for sales done through the link. In contrast, as the name suggests(influence), influencer marketing focuses on the brand's exposure through an influential figure. It involves a commission, flat rates, free products, or perks.
Though both strategies involve revenue sharing, they work out differently. As a marketer, you need to create an excellent incentive to attract more affiliates to promote your brand as far as affiliate marketing is concerned.
As for the affiliates, all you need is a program where you promote different products and earn the right amount. 
In influencer marketing, you need a good brand ambassador who is quite influential. Through their campaign, they interact with your target group. Usually, they do so via the unique content that they create.
Whether experienced or just a beginner, finding a marketing strategy that works best is ideal. However, it's hard to choose between the two if you don't know how they work and their differences. In this affiliate marketing vs. influencer marketing differences and similarities review, we will look at each strategy and know how to use each approach.
What Is Affiliate Marketing?
Affiliate marketing is where you earn a commission for promoting other brand products. It's all about revenue sharing. The more traffic you move and the more sales are made via referral marketing, the more earnings increase.
As a brand owner, coming up with strategies to attract more affiliates is vital. A good incentive may attract promoters who are website owners. 
The best thing as an affiliate marketer, there is no limit on your earnings. You can promote products from different companies and make a good commission from each one of them. It's imperative to note that building your brand may take time. Though you may not earn as much at the beginning, the earnings will eventually increase with time.
How to Start Affiliate Marketing
A saying has it that a long journey begins with a single step. The same is true when it comes to affiliate marketing. As much as other affiliates' success stories may be thrilling, it is imperative to note that success is only through hard work. Here are a few steps that will see you through as a successful affiliate marketer.
Decide On the Best Platform
Ideally, you can do affiliate marketing via any platform. Social media platforms such as Instagram and YouTube are suitable for a start since you don't need a dime to post your content. You can create good content and later add affiliate links to your content. Depending on your abilities, you can choose the best platform that suits your needs.
Choose Your Niche
It's a given that we all have different interests. Depending on your target audience, you can choose from various niches. Since there is a lot of competition in affiliate marketing, it's always best to be unique.
Also, instead of being too general, try and be specific. That way, you're likely to drive more traffic to your site. In this case, you need to be an expert in your niche. And even if you're not an expert, you can work with an expert in your niche of choice or sharpen your skills to become an expert.
Experts may help you develop unique content that may result in more traffic and more sales.
Choose the Best Affiliate Program
Depending on the product you're promoting, the commission may differ. Those promoting rare products may get way more commission if they manage to sell a product. Since many of the rare products are a bit expensive, they also attract high commission.
Low paying programs are usually for high volume products. These products are cheap; hence their commissions are a little bit lower. However, it is essential to highlight that you are more likely to sell affordable products than expensive ones.
Create Unique Content
Creating unique content is critical when it comes to affiliate marketing. If your content is unique and makes your links appear naturally, you will likely drive more traffic, resulting in more sales.
Attract More Traffic to Your Site
After creating unique content, it's usually advisable to develop a strategy to attract more traffic to your site. That way, you will likely get more clicks on your affiliate links that may end up in sales.
There are various ways to achieve more clicks. You can opt for paid traffic, Search engine optimization, or a simple email list. Remember, the only way to earn good money is to get as many clicks as possible and finally purchases.
Get More Clicks
It would be wrong to assume that great content alone can earn you more clicks. You need to ensure that you place your links strategically where your audience can notice. Also, strategically placed links placed in the wrong context are as useful as none. 
Affiliate Marketing Programs
For affiliate marketers, there is a wide range of programs. They cater to different needs depending on your level. Here's a review of some of the best affiliate programs.
Amazon Associates
As a beginner in affiliate marketing, Amazon offers the best platform. With a wide range of products, you can review some products and earn when clients buy via your link.
ShareAsale
ShareAsale has been in the affiliate industry for over two decades, managing to earn their clients' trust. They also offer free sign up, which is quick and easy.
Fivver Affiliates
Having spread its wings to over 190 countries, Fivver has earned more than 11 million users. Their dashboard is user-friendly, which has attracted more clients. Fivver is a leading marketplace for most digital services.
PartnerStack
If your interest is in software and tools, then this is your place. If your target audience has an interest in this area, there is a potential that you are going to thrive here and earn.
Affliaxe
Affliaxe has ranked top among the programs that affiliate marketers prefer. They have a specialty program where you get help to manage your traffic after you join the program. This program offers you an affiliate manager to help you through your marketing journey.
Check all the best affiliate marketing programs for beginners here IMO.
Affiliate Marketing For Beginners
As a beginner, affiliate marketing may seem challenging. How you handle challenges determines how successful you will be in affiliate marketing. Here are some essential things you need to know before starting your affiliate journey.
Be As Authentic As Possible.
Consider marketing things that you have personally used and love. Your audience will appreciate your honest reviews and endorsement.
Be Simple
As much as you try to come up with unique content, don't complicate things. The bottom line here is to develop straightforward, authentic content that will attract more traffic.
Know Your Audience
Knowing your target audience is quite important. Through understanding your audience, you will be able to create unique content. Remember, getting the most clicks here is the key.
Be Diverse
As much as affiliate marketing is all about earning, don't be obsessed. Providing useful information to your clients will help generate new traffic and keep existing clients. 
Pros
It drives more traffic to a website.

It is possible to reach new customers in different countries.

You can build a good relationship with affiliates.

It saves time since you don't search for customers yourself.
Cons
It is not authentic

If not planned well, it may be expensive.

Affiliates may come up with false and misleading information about a product.
Influencer Marketing 
This strategy is another marketing method that can be used by any brand to promote their products.
In this strategy, you need to partner with social media influencers to promote your product. Be sure to go for individuals with whom you share the same ideologies and niche.
The influencers usually have a large number of followers. To some extent, people are likely to endorse what they see and hear from them. This is due to the trust they have in them.
Unlike affiliate marketing, you can gauge results in influence marketing-the influencers choose to act as brand ambassadors. Recommendation from them serves as a testimony of how effective your product is.  
For beginners, this strategy may be way too expensive. Also, payments differ, unlike in affiliate marketing, where you only need to pay a little commission.
Celebrities can do a great job in raising the brand awareness of your products. However, you may not be in a position to afford them. Worry not; all influencers are not celebrities. The most crucial bit is choosing an influencer who your target group looks up to.
How to Use Influencer Marketing
If you want to succeed in influencer marketing, there are things you should consider. Here are some of them.
Set Your Priorities Right
To run a successful influencer marketing campaign, you need to set your goals. Come up with a way to determine how far you are into achieving your goals. Your goals should involve knowing your core audience.
Find Best Influencers
After setting your goals, you need to research influencers who are interested in your niche. Partner with them and kick off your campaign.
Cooperate With the Influencers
When it comes to the creation of content, guide your influencer. Be specific about the audience you would like to reach. 
Reward Influencers
After a successful marketing campaign, make sure you honor your promise. Pay your influencers and maintain good relationships. A good relationship is vital just in case you may need them in the future. Free samples given to them while promoting brands may not be enough. Consider rewarding them based on other factors like performance etc. 
How to Be the Best Influencer Marketer
There are a few steps to follow to achieve success for those who intend to be influencer marketers. Here are some of them.
Choose Your Niche
Niche is a shared interest between the marketer and the influencer. Most marketers search for those with whom they share the same interests. Please choose the best niche for you and specialize in it.
Choose the Best Social Media Platform
Most influencer marketing campaigns are successful via social media platforms such as Instagram. Optimize your media for the best results.
Make Sure That Your Accounts Are Business-Oriented
Most social media platforms give a choice to operate either a personal or a business account. Make sure you create or change your account to a business account.
Advertise Your Availability
After working on your account, make sure that you have an appealing bio. You can advertise your interests via your bio. List your contact details so that interested brands may reach out to you if they need your services.
Create Appealing Content
After being given an opportunity as an influencer marketer, make sure you come up with good content. If you get your job well done, you can be sure of future referrals and more chances to earn good money.
Pros
Your product earns trust.

It targets the right audience.

It influences your customers to make purchases.
Cons
You may choose the wrong influencers.

Measuring progress may be challenging.
Bottom Line
When it comes to affiliate marketing vs. influencer marketing, results may differ. However, both of them end up driving traffic your way. Determine your business needs, and in turn, you will be able to settle for the best marketing strategy.
For beginners, influencer marketing may be a little bit expensive. However, if you come up with a good plan and set your budget, you will conquer. Influencer marketing is the surest marketing strategy since you are confident that you are targeting the right audience.
Though affiliate marketing can be manipulated, it is imperative to run a sincere campaign. Provide real information, avoid false and misleading information.
All marketing strategies may work and move traffic if only carried out in the right manner. As a brand, be focused and know where and when to use each technique, and you'll be good to go!

Jon Dykstra is a six figure niche site creator with 10+ years of experience. His willingness to openly share his wins and losses in the email newsletter he publishes has made him a go-to source of guidance and motivation for many. His popular "Niche site profits" course has helped thousands follow his footsteps in creating simple niche sites that earn big.