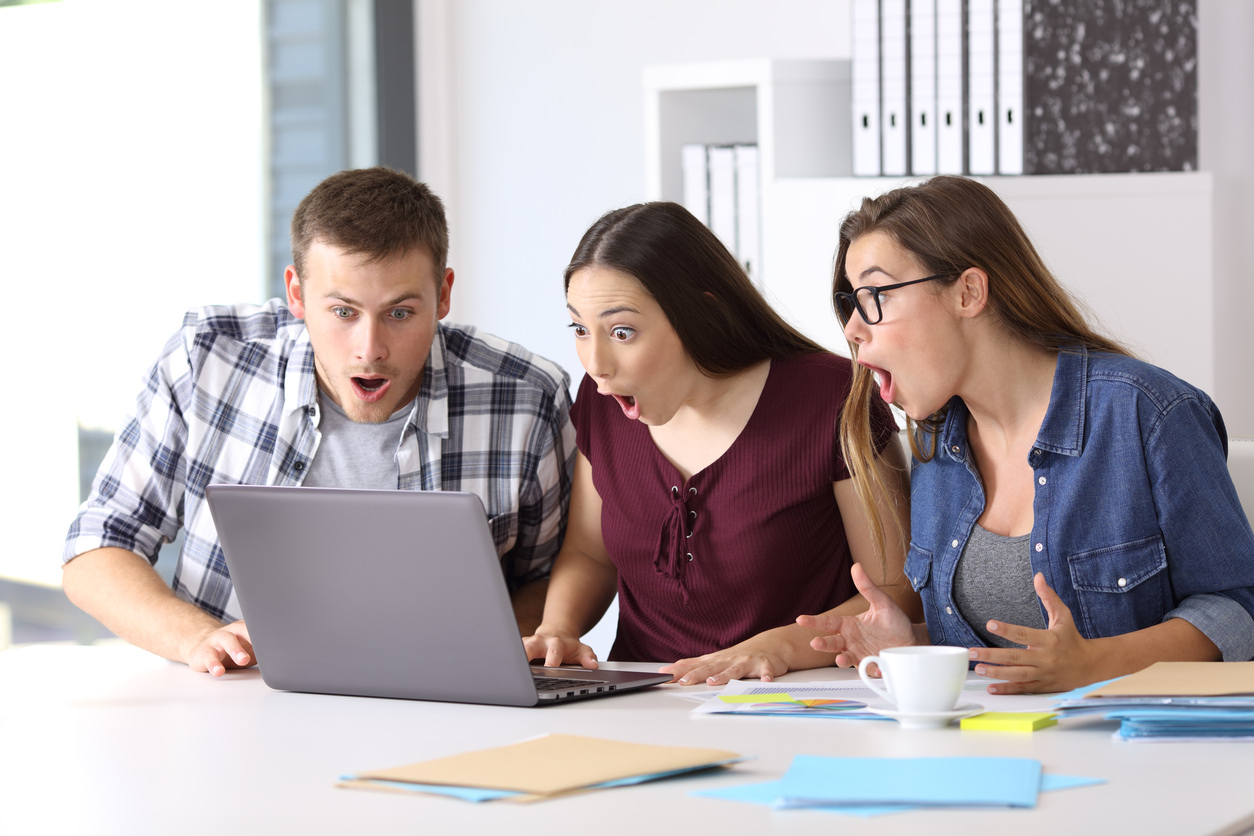 SEO is cruel.
It goes like this.  High authority sites get more traffic.  Traffic attracts links. Links grow authority.
What's a new site with no or low authority (i.e. Ahrefs DR) supposed to do? How do they gain a foothold and scoop up some of that traffic? Can they?
First of all, yes, low DR sites can get traffic.  Even DR 1 sites can get traffic. I know firsthand because I have several sites with DR under 3 that get decent traffic.  One site earns $50 per day from ads if you can believe it.
Second, how do I get traffic to my low DR, low authority sites?
Answer: It's all about going after the right keywords for me.  This isn't the only option. You can speed up DR growth by building links, but I don't bother. I'm a tortoise SEO; slow n' steady.  I wait patiently for my sites to attract links naturally letting the content nature take its course.
Examples of my sites with low DR getting traffic and earning ad revenue
Both sites showcased below are one year old and were launched on a freshly registered domain (not an aged domain). I did no link building. I just published content. This is my overall philosophy and just one of my sites makes $80,000+ per month that way (My methods are revealed here)
Example Site 1 (1 year old exactly):
388 published articles. I suspect this site is really going to take off this and next year.  It enjoys a really high ad RPM so it should be a good earner.
Example Site 2 (also one year old)
207 published articles.  This site earns quite a bit less per 1,000 visitors. I just recently had it approved with Mediavine so ad revenue just started.
But yes, it's also true higher DR sites typically get more traffic
Which means hanging in there growing DR pays off in the long run.  I find it easier to rank for harder, more lucrative keywords with my DR 75 site than my DR 1 sites.
When I start a site I go after ridiculously easy to rank keywords because I just need a trickle of traffic to get the traffic machine rolling.
In my experience, traffic attracts links. If no other site can find your site, you won't attract links from other domains. This means that if I stand any chance to get some links and then traffic with a new site, I need to go after keywords that can rank and get SOME traffic without building links and no authority. That means finding keywords other sites don't target.  I end up ranking by default.
Once traffic starts trickling in, so too do links.  Both of the above sites have referring domains.  Check it out:
Site 1
Site 2
Notice that both sites above don't have that much traffic given how much content I've published
It's certainly not all roses and butterflies.  Between the two sites above, I have nearly 600 articles published. That means I've invested around $40K into those sites so far (together).  That's not chump change.  Fortunately, today they're already worth a tad more than that so I made a good investment but I'm not in this to break even. The next two years will see my investment pay off incredibly well. Given the fast success of the first example above, that should hit a 5x to 10x return in a couple of years if I keep at it.
The average number of visitors per article for both sites is still ridiculously low.  That's because all that content hasn't had time to mature into peak traffic-getting content yet.  That will happen as more links are built and the sites age.
My goal across my portfolio is to average 300 visitors per month per article.  It's a pretty realistic goal.  If I were getting that with those two sites, total traffic would be 600 x 300 = 180,000 visitors per month. I'm not anywhere near that… yet.
How do I find those easy-to-rank keywords?
I use at least 20 different keyword research methods that rely on a variety of different software tools.  At the end of the day it's just a matter of digging around various topics looking for long tail keywords that I believe I'll be able to rank for fairly quickly with no site authority and no DR.
This is important. I've said it many times. This is a numbers game. Do not expect every article to be a success.  You'll be sorely disappointed if that's the case. In fact, I don't expect every site I launch to be a success. I have a few duds in my portfolio that I've more or less given up on.  It happens. They don't grow as they should. They don't earn much per 1,000 visitors.  They just don't work out and that's okay.  I wouldn't have found the winner articles and niches had I not had the loser keywords and niches.
If you're looking for concrete keyword research tips (all 20 methods), get my course. I go through it all in there.  The best thing to do is join my email newsletter (see the signup box for the free course in the sidebar or when it pops up).  When I open my course, you'll be notified.  My course is closed most of the year but I do open it up for a week every couple of months.
Why don't I focus on one instead of multiple sites?
This is a great question.  Clearly the first site above is likely going to be a more successful site. Traffic is higher. Ad revenue is way higher.  Why not ditch the second site and build out the first site?
Here's why.  I have one very, very large site that earns a lot of money. That site is my main focus and has been for years.  Along the way I've launched and grown around 26 additional niche sites. I've sold 8 so far.  I currently have 19 in total (including my big site and Fat Stacks).  I no doubt would be earning more if I only had 4 or 5 sites but the problem is I wouldn't know which 4 or 5 sites would be the most successful without launching all the sites I have launched.
Moreover, I'm in this for the long haul. As long as I publish decent content, age will improve and increase my sites' value.  Even if I average only 5 new articles per site per month, in 3 years, that will be an additional 180 articles on each site.  I launch most sites with 50 articles out of the gates (sometimes more).  That means in 3 years I'll have many sites with 230 articles.  Actually, several already have far more.  If I average 300 visitors per month per article, a site with 230 articles will get 70,000 monthly visitors. At a $30 ad rpm, that's $2,100 per month.  That's not bad at all especially if I own 15 of them… and that's not including my much larger, higher-earning sites.
What having many sites earning $1,000 to $5,000 per month does for me is diversify my portfolio.  Yes, had I focused on one or two sites the entire time, there's a very good chance I'd be earning more leveraging the high DR.  But that's a risky situation. What if that site loses 50% traffic from a Google update?  My business would be cut in half over night.  By slowly growing 15+ sites, I'm diversified.  Some of my newer sites are being set up to earn more with affiliate commissions than I typically go for as well to diversify revenue sources.
I also have to admit I enjoy the challenge of growing new sites.  I get pretty excited as newer sites hit various milestones such as 100 visitors per day, $1,000 per month and so on.  It keeps this business fresh and fun for me.

Jon Dykstra is a six figure niche site creator with 10+ years of experience. His willingness to openly share his wins and losses in the email newsletter he publishes has made him a go-to source of guidance and motivation for many. His popular "Niche site profits" course has helped thousands follow his footsteps in creating simple niche sites that earn big.