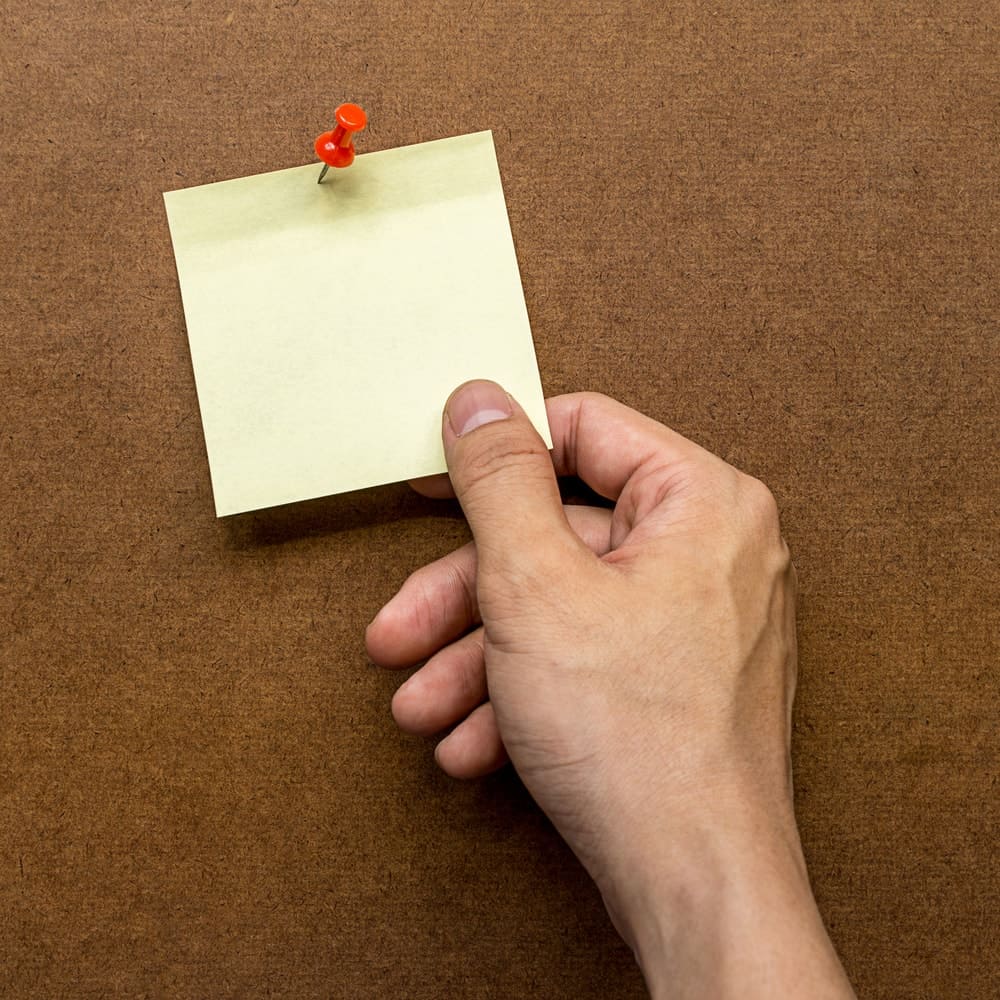 Designing pins, as well as the graphic illustration skill to do so, has become far easier today with all the amazing software tools available for the job. From highly-packed professional software programs to robust free packages, there's a tool for everyone. Here's 10 of the best players available right now:
Canva
I still can't believe Canva is free.  Actually, it's free as long as it's just you.  You have to pay if you want to have users (aka a team or VAs) create pins in your account.
There are also some premium images, icons and illustrations you have to pay for but there are many you can use in your pin designs for free as well.
Why pay to add users?
I was tempted to save money and have my team use their own accounts but at the end of the day I wanted all my pin designs (and other designs) centrally located in my account organized in folders.  I believe in the long run this will be worth it.
Pros
Free: I already mentioned this.  For what you get, it's amazing it's free.
Easy-to-use:  Anyone can create great-looking pins in Canva.  It's drag and drop.
Templates: you can create pin templates which dramatically speeds up how quickly you can create pins (and other graphics).
Images, icons, fonts and illustrations:  If you need images, there's a library.  There's also a huge library of icons (arrows, shapes, etc.), fonts and illustrations to dress up your designs.
Video: You can actually add videos into Canva designs which can come in handy if you want to dress up your video backgrounds.
Folders:  You can create folders to save your designs to which makes for easy organization whether you have one site or dozens.
Cons
Users are expensive:  While Canva is free for just you, it's quite expensive per additional user in an account.  Each user added is $12.99 per month which can add up if you have multiple people working in your Canva account.
That's really the only con I can come up with.  I really like every other aspect of Canva.
Affinity Designer
When it comes to high-level competition among the best illustration software tools, Affinity Designer holds its ground well. Originally made available in 2014, the software product is a recent add incorporating many of the latest digital and online demands needed by users today. The parent company of Affinity Designer is UK-based Serif.
Affinity Designer provides a feature-packed product that comes with everything from beginner to high-end professional capability with affordable pricing under $100. And that makes Affinity Designer far more competitive and reasonable than some of the other players with the same quality of product delivery.
One of the big benefits of Affinity Designer is that it's not built on top of an old program. That means the software doesn't bog down with all the old programming code from the original build. It's like working with a fresh software tool written from scratch, which means it runs incredibly fast.
Old legacy code can be incredibly big and convoluted, causing some of the best tools to load and run slow as a PC processor works through all the old instructions to get to the latest capabilities. However, despite a much leaner code base, Affinity Designer hasn't given up on expectations. Instead, it delivers quite well for the most demand design needs and still retains all the compatibility to work with other image formats as well.
Unfortunately, Affinity Designer is only available for Apple and Mac-based devices, not PC. That limits is the availability and makes it entirely useless if you don't have an Apple computer or iPad.
Pros
Incredibly powerful
Runs fast with minimal loading time
Full of all expected professional features and more
Affordable pricing
One-off commitment, no subscription
Con
Only works on Apple devices (Mac computers and iPads)
Not 100 percent robust to the level of the best illustrators
Sketch
A lot of folks don't need a full package for illustration. They just want the basics with a drawing ability and then coloring, the simple artistic basics. If that's the case, Sketch provides a sufficient tool for simple design work and quick output.
It's a good choice for both pin design as well as idea prototyping. This tool has been around for almost a decade, first made available back in 2010. One of the key aspects that made it so easy to work with was an icon-based menu and tool selection, which still applies today.
Again, Sketch is not going to satisfy the professional purist, but it will provide the drawing basics one needs to be functional. And the user-friendly interface makes it easy to pick up and learn by beginner users. Users can download and license Sketch for just under $100, which gives 12 months of program updates. After that, one can continue to keep renewing the license or just use the app as-is without further updating.
Pros
Reasonable pricing.
One-off app purchase with the option to renew.
Easy to learn for beginners
Cons
Stripped down illustration program without professional features.
Only available for Apple/Mac devices
Gravit Designer
For those who want the flexibility of both an offline app as well as online browser capability, Gravit Designer can please both in one package. While the tool is more of a general design package, Gravit does include illustration, graphic enhancement, and artwork/logo production features. Many of the tools included will seem similar to some of the big brand name graphic design software packages, and they include freehand compatibility as well with a pen tool.
A big advantage of Gravit Designer includes the fact that it is available for different operating systems. Unlike some of the other choices on the market, Gravit will work with Linux, Windows, Mac, and even Google Chrome. In addition, a number of different raster and vector file formats work with Gravit Designer and can be opened up as well as saved to. Gravit also includes a flexible export ability with all the major image file formats.
Users can access Gravit Designer and download it right away with the free version, but if a person wants to save images as well as enjoy enhanced export and close storage, they need to pay the annual fee of about $130. This is also needed to be able to use the app offline versus being restricted to the online version only.
Pros
Can be used for free
Works both online via browsers and with an offline app
Works with multiple operating systems
Provides multiple file format capability
Reasonable price range
Cons
The free version is online only
The annual fee is needed for continued use
GIMP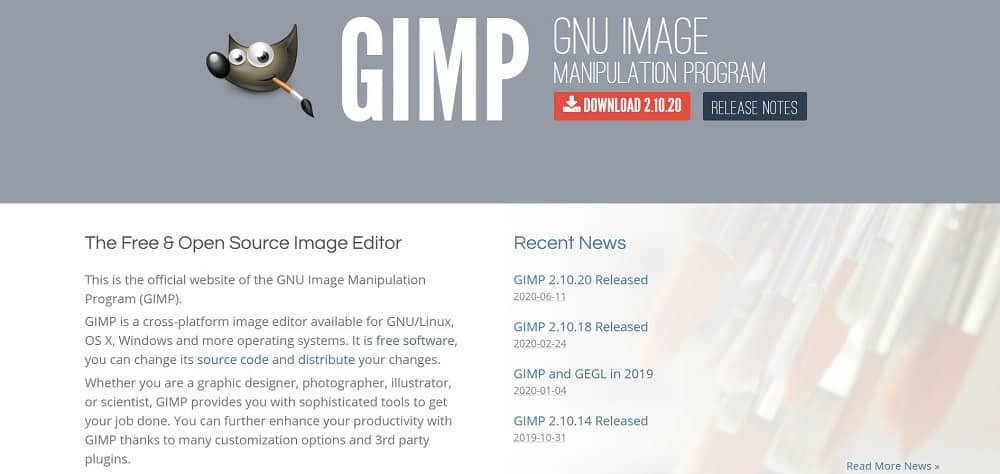 Among the software choices available for budget-conscious types who really want the full deal for free, GIMP is the way to go. This software tool is more than capable of producing pin designs and has been created via open source collaboration (the same concept that produced one of the most stable operating systems, Linux).
Amazingly, despite not charging huge sums of money like some of the leading tools, GIMP still provides many of the same features and tools. In fact, a good amount of GIMP looks very similar to the package one can only get at via subscription now.
GIMP works as a standalone desktop tool, which is perfect for those who don't want or can't be online all the time. As a traditional software program, GIMP gives a user the full range of graphic design power from drawing to image rendering to complex image enhancement and modification, and a wide assortment of brushes as well. All of these options give the user far more variability to make designs very different and far more detailed than basic logo style pin images only.
GIMP works with multiple images and file formats, which really gets a person wondering how this program can be so capable and complex and still be free, literally no cost to download. There are no irritating advertisements or marketing banners built-in. As a result, GIMP tops the list among all the free pin design graphic software programs available today.
Pros
One of the best prices: free
Incredibly packed with lots of features
Competitive with some of the best graphic programs
Usable on multiple OS platforms
Works offline as a desktop app
Cons
A bit of a learning curve to use
No online platform for Internet-based work
Inkscape
Another software program that qualifies as open-source created coding, Inkscape tends to be very interested in those who are already accomplished graphic designs and are looking for a high skill level pin design package as well as for other purposes.
If patterns are a big part of your pin designs, then Inkscape is probably the better software to look at. The program comes with additional features that give you multiple patterns as well as mixtures of patterns. There are also additional choices for textures, bevels, layering, and fills.
Again, this spectrum of tools remains attractive to accomplished designers who want the ability to push the edges of their graphic ability, but it's going to likely be overwhelming and under-used by a beginner or intermediate level user.
Inkscape comes free due to being open-source, but additional advanced editing takes a bit of technical training and practice. If you can get past this challenge, then the regular and frequent updating of new add-ons will be very enjoyable. Another drawback of Inkscape involves the slow speed of operation.
Part of that involves the user's computer; offset the issue with a good processor and lots of RAM and the issue is minimized. However, if you're running only a basic computer it will bog down horribly. But each user is different. The only way to know for sure is to download Inkscape and try it out in real-time.
Pros
One of the best prices around: free
Big on patterns and detail tools
A nice tool for advanced users
Regular and frequent updates for add-ons
Cons
Requires some technical knowledge to work advanced features
Programs run slower due to heavy coding
BoxySVG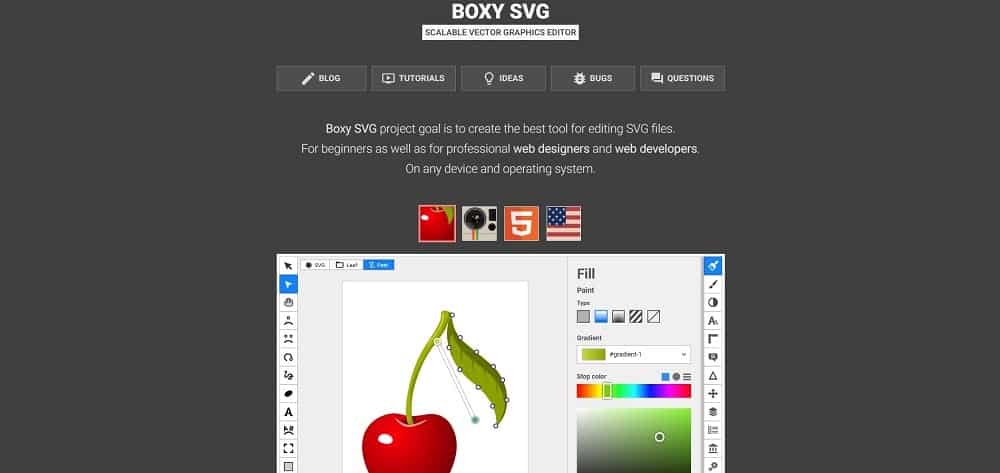 Specific to Google Chrome, BoxySVG allows a user to create pin designs and save them as vector graphic files. The user gets the advantage of a detailed and working menu of brushes, pens, text, layers, transformations and similar. However, the big advantage of BoxySVG comes with how lean the program works. Most Chrome systems can't spare a lot of space for additional programs.
Boxy SVG is designed to run efficiently with little space consumption and works incredibly fast for a graphics program. This makes the tool great for those on a budget, working with a Chrome OS computer, and looking for a pin design software that is easy to learn. The import/export feature also includes JPEG and PNG formats in addition to the native SVG formats. It's a good choice for a fast and simple design software.
Pros
Simple and fast
Easy to learn
Runs with low space demand
Cons
Not as robust as leading graphic softwares
Specific to Chrome OS
Vecteezy
In the "no seriously, it's free" category, Vecteezy offers an additional budget-conscious choice for those not wanting to spend big bucks to design pins or not very good at drawing. Instead, you can tweak someone else's graphics. Vecteezy includes import capability as well as native file-saving, but the import format is limited to SVG files.
For beginners, Vecteezy makes things a lot simpler with built portfolios of text styles as well as clipart and shapes. The program also works well with pen tools for freehand design, and the coloring choices can be executed with little effort or complexity. Most beginners will adapt to the program within about 30 minutes of playing with it.
The limitations of Vecteezy come in its accessibility. The program can only be used online via a browser and signing on with a Facebook account or making one. Big files don't play well with Vecteezy either; they tend to hang up the browser a lot. Unlike other online-only tools, however, Vecteezy makes this warning clear from the beginning versus being an unhappy surprise in mid-work.
Pros
Free
Easy to learn
Lots of built in shapes, text and clipart
Cons
Can only be accessed online
Can't handle big image files very well
Limited to SVG file format
Vectr
Since the category can always take more, Vectr also raises its hand when it comes to a free, no-cost graphics tool pin designers can use. Interestingly, Vectr originally started as a downloadable desktop program, but the cost of maintaining and updating probably pushed the makers to go with the cheaper online version instead.
Fortunately, Vectr's capabilities were not short-changed. The online tool has a very easy-to-learn design, being intuitive from the start. It is pared back compared to the very complex alternatives, but the simpler approach makes Vectr a good choice for beginners or those in a hurry to just get the next pin design job done.
Vectr includes plenty of core design tools for vector file creation, including text and shapes. Layering is also essential and included. Files are saved online or they can be downloaded in the three common formats of SVG, PNG and JPG.
In a nutshell, Vectr is a get-in-quick and finish the job fast tool, with a very low learning curve and respectable output.
Pros
Free
Low learning curve
Common file formats
Plenty of standard texts and shapes
Cons
Only available online
Not as robust as a full graphics program
CorelDRAW
Savings to two big graphics software players available to pin designers for last, CorelDRAW is an institutional name in the graphics works and has been used for decades by thousands of professional image designers. It is, hands down, one of the top three strongest vector graphic tools, and the robust tool menu is ideal for the professional pin designer working under any set of conditions.
The beauty of the file creation within CorelDRAW meets all the requirements of production printers and illustration assembly criteria as well as any major file format needed, both for import and export. The expansive selection of both text and color choices gives CorelDRAW an instant leg up over 99 percent of the competition, and it comes integrated with online image development so pin makers can translated their images immediately to website catalog preparation as well.
One of the big differences for professionals is that CorelDRAW remains committed to the desktop app approach. It provides online capability, but the company and software have not forsaken the standalone program user who doesn't want to be connected all the time. That allows CorelDRAW to include far more features as well as not be hampered by an Internet requirement.
CorelDRAW can be had on a subscription basis, but for those who want to just invest once and be done with the accounting side of it, the software license can be bought outright, just like the old days. And users can enjoy a 15-day free window to try out the program without any commitment as well.
The one drawback is that fewer illustrating teams work with CorelDRAW professionally, as well as graphic design school programs. So, it's geared more for the individual freelancer or individual who doesn't need to collaborate on working files with others. That said, CorelDRAW easily manages compatibility with the best and carries one of the most robust libraries of image file formats available.
Pros
One of the best packages to work with professionally
Geared for desktop app use without Internet
Incredibly robust tool options and choices
Covers an extensive amount of import/export format needs
Cons
Pricy but can be offset by subscription
Large program that requires a capable computer
Adobe Illustrator
In terms of most widespread professional use as well as the standard tool used in college training courses, Adobe Illustrator corners the market. It comes with one of the most detailed portfolios of design tools packaged in one program. While much of it is icon-based, Illustrator continues to use the same approach it has for years with menus buried within menus, making the program something one has to commit to and learn extensively to realize the best advantages.
Illustrator covers all the basic and advanced vector needs for pin design, and it's obviously capable of being used for any other kinds of graphics as well. So, the same software that provides your pin designs can also be used to generate your marketing imagery covering everything from website graphics to your product package illustrations as well.
And, because the layering and extensive enhancement library is so vast, the output easily meets any professional standards for production and manufacturing. All pin design need is covered here from enamel pin imagery to custom medal to digital badges. And the vector compatibility makes it extremely easy and powerful to prepare images for print media as well.
Fortunately, there are plenty of online free tutorials via YouTube as well as books and classes on how to use Illustrator. However, it is not a program someone will pick up in 30 minutes. This software takes serious time and commitment to learning, and many of the classes involved tutorials to show all the different features possible within the software. Many start with what they want to do, learn those tools first as basics, and then expand goal by goal to learn more about Illustrator.
And, the beauty of the Adobe family is that what is created in Illustrator has cross-compatibility and seamless use with the rest of the Adobe products like Photoshop, Raw, InDesign, and more.
The price of the service, however, tends to be the stopping point for many. Adobe is not easily affordable and never has been. However, the shift to an online subscription format has brought the upfront cost down considerably from stand-alone licensing that used to be well over $500 a license. Now, a user can access Adobe via Adobe cloud and either pay $15 to $30 a month for combined or select programs like Illustrator, or you can pay $240 a year for 12 months of access. The subscription includes a desktop version that syncs with the cloud and cloud storage.
Pros
One of the top three programs to use
Highly sought after in professional use
Robust and extensive tool choices
Amazing high-quality output
Cons
Expensive
Subscription-based only
No stand-alone desktop, need the Internet to verify account
Jon runs the place around here.  He pontificates about launching and growing online publishing businesses, aka blogs that make a few bucks.  His pride and joy is the email newsletter he publishes.
In all seriousness, Jon is the founder and owner of a digital media company that publishes a variety of web properties visited and beloved by millions of readers monthly. Fatstacks is where he shares a glimpse into his digital publishing business.