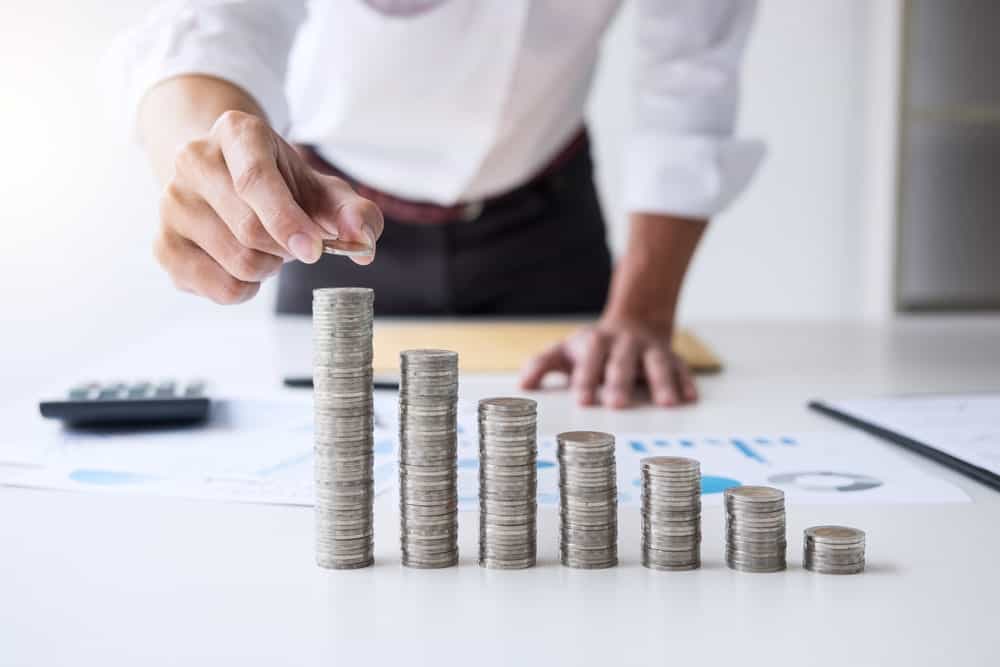 No article on Fat Stacks attracts email subscribers like income reports.
They attract subscribers.
They help generate course sales.
They attract links.
​
Hence many bloggers publish them.
I don't buy anything from anyone who doesn't demonstrate beyond a reasonable doubt that they know what they're doing.
Net income is a very good proxy for demonstrating ability.
Not all income reports are created equal though.
Some are great.
Some are okay.
Some are downright misleading.
Let's talk about what you should look for when reading income reports.
And no, my income reports are not the best out there.
I'm lazy.
At the end of this email, I tell you whose income reports I think are the very best.
Misleading income reports
The very worst income reports are those that mislead.
While probably not criminally fraudulent, they're bad.
You must watch out for these.
What makes an income report misleading?
Any income report that ONLY reports revenue.
Every business has expenses.
Revenue-only reports make it sound like the owner is pocketing all that money. They aren't.
An example is someone who sells physical products and reports gross revenue without subtracting the cost of goods sold and/or money spent on ads.
The worst part is that anyone, including you, could have $5 million in revenue next month.
All you have to do is spend $20 million+ on ads driving traffic to your site and you'll earn a pile of money.
But, chances are you won't earn anywhere nearly enough to pay for the ads. You'll lose money. You'd probably be broke. I know I would be.
And yet… you could publish a report proclaiming you earned $5 million in October.
It's nuts.
And yet there are such income reports out there.
When I find them, I contact them asking what the expenses are.
They either ignore or me or say something vague like "we don't publish those details."
Not acceptable.
Those details are hugely important, especially if I'm interested in buying their course.
I don't buy because for all I know they're losing money or only breaking even; not actually putting all those thousands into their pocket every month.
TIP: Facebook now offers the ability for anyone to see if a page is running ads. This way you can see if any particular blogger is spending money on FB ads. That's one way to see if they're spending serious money.
You can also visit their site and if running Google ads, chances are their ads will appear to you via retargeting.
If they're running ads and not disclosing expenses, you know their profits are considerably less than what they're reporting.
Mediocre income reports
Mediocre income reports are pretty bad but at least they aren't necessarily misleading.
Mediocre income reports are those from bloggers who are a one-blog outfit. Their income is solely or mainly earned from the very blog that publishes the income reports.
It would be like me only owning Fat Stacks and having my income reports set out Fat Stacks revenue.
It's called self-fulfillment marketing.
It goes like this:
Buy my course.
My course teaches how to set up a blog on how to blog and sell a course on how to blog.
There's no independent business model being taught.
It's similar to the distinction between a pyramid scheme and legitimate multi-level marketing (MLM) business.
A pyramid scheme sells the biz op that self-fulfills and promotes the pyramid scheme itself.
A legitimate MLM actually sells something independent of the business opportunity. Amway sells soap and other household goods. Yes, it sells the business opportunity as well, but that opportunity is the ability to sell the soap.
And no, I'm not going to promote Amway or any MLM. I'm just acknowledging the important distinction within the industry.
Great income reports
Great income reports are transparent and report revenue and expenses from an enterprise entirely separate from the blog that publishes income reports.
It could be a separate eCommerce business or kindle publishing business or niche site business like yours truly. It can be any business that is entirely independent of the "how to blog" business.
Is it okay to include revenue from the "how to blog" site as well?
Yeah, as long as it's made clear how much of the revenue is from the "how to blog" site.
For example, if someone earns $30K in total revenue but $28K of it is from the "how to blog" site but lumps it in with "my niche sites", that's misleading. You don't know if they own successful niche sites or not.
If it's separated out, you as the reader at least know where the lion's share of the revenue is from.
Other aspects of full transparency include divulging niches, URLs and are updated regularly.
My income reports are NOT the best
I admit it. My income reports are not the best. I'm not as transparent as I should be in that I don't include traffic data. I don't reveal my niches. I don't reveal my niche URLs.
I'm also lazy in preparing them.
Hence, while truthful and helpful, they are admittedly lacking.
And sorry, I currently have no plans to change. They're not perfect but they're better than nothing.
The best income reports are published by…
Anne, someone I've known for some time and who I greatly respect, publishes what I consider the poster child income report.
They profile only her niche sites (not Yeys.com – the site that publishes income reports).
She shares traffic data, niche info, revenue info, and expense info.
She's the real deal.
See what I mean by checking out the latest Yeys.com income report here.
Sadly Anne reports she's taking a break from Yeys. That's too bad but I totally understand. Juggling many niche sites and a site like Yeys is a lot. I know from personal experience.
Jon runs the place around here.  He pontificates about launching and growing online publishing businesses, aka blogs that make a few bucks.  His pride and joy is the email newsletter he publishes.
In all seriousness, Jon is the founder and owner of a digital media company that publishes a variety of web properties visited and beloved by millions of readers monthly. Fatstacks is where he shares a glimpse into his digital publishing business.