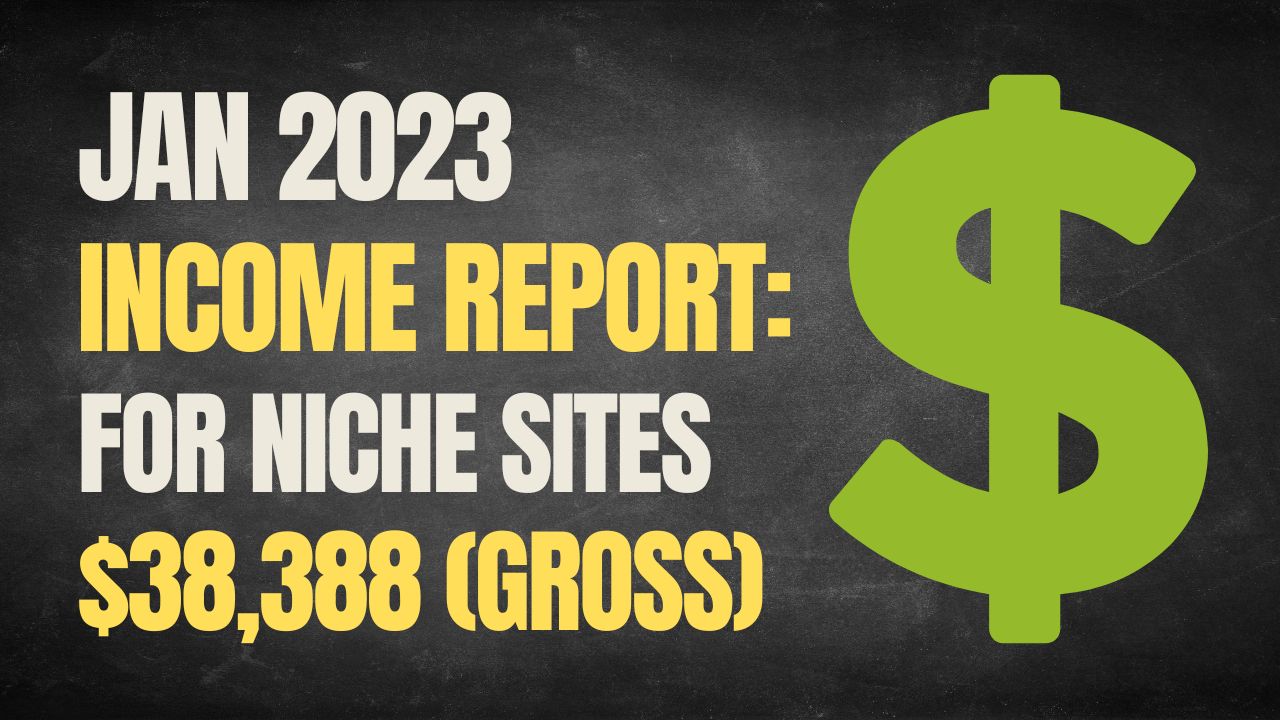 January was a double whammy… lower traffic and lower ad revenue.  The only silver lining is things will improve going forward (and they have considerably since it's nearly the end of Feb that I got around to publishing this income report).
Here's the total niche site revenue and my expenses (does not include content investment). Note that these figures do NOT include Fat Stacks revenue or expenses.
Revenue: $38,388
Expenses: $7,419
Content investment: You must join the Fat Stacks course for this information where I break down content investment and return in extensive detail for each site in my portfolio.
Other details about my portfolio?  Gotta join the course. That's where I put all the details.
Mediavine Screenshot
My sites also earn a tad from Amazon and a few bucks from a smattering of other affiliate programs so the following isn't the entire revenue but it's the lion's share.

Jon Dykstra is a six figure niche site creator with 10+ years of experience. His willingness to openly share his wins and losses in the email newsletter he publishes has made him a go-to source of guidance and motivation for many. His popular "Niche site profits" course has helped thousands follow his footsteps in creating simple niche sites that earn big.