It's been a busy few months but I'm getting my head above water indicated by a far more timely income report for April.
A few developments to discuss before the numbers.
Video Version
Growing a White Label Product Line for Sale on Amazon
I've not talked much about this additional revenue stream to niche site 1 because much of the time was spent gearing it up.  However, now that some of the marketing is in place, we've blown through the first small inventory batch and sales are coming in regularly.
What is this revenue stream?
I partnered with a guy who has extensive experience selling on Amazon. We white-labeled a product that's a great fit with my biggest niche site, created a brand and started selling it on Amazon.  My role is to promote it with my biggest niche site via ads, product placement in images etc.  The product is under its own brand, but the promotion via my niche site works well.
Here's a screenshot:
It's definitely early days. As you can see, it's a low-priced product but margins are great.  Moreover, the $2,524.32 is GROSS sales.  Our cost of goods sold is $3.82 per unit.  And then there's Amazon's cut, which is 30% ($757.30).  Once the dust settles, our combined profit is $2,524.32 – $757.30 (Amazon) – $641.76 (COGS) = $1,125.26.  My take is 50% of profits which is $562.63 which I included in the revenue for niche site 1 below.
Future plans:
We're very happy with the progress. We're weeks away from launching 3 more products under the brand with many more planned down the road.  Our aim is to grow the brand big time in the product line leveraging my biggest niche site for sales.
Pinterest Growth Update
Since early March, Pinterest traffic to my biggest niche has grown leaps and bounds.  I was pretty silent on FS for much of Feb. and part of March. That's because I was spending days and days testing stuff on Pinterest.  I figured a lot of stuff out and sometime in March, traffic started growing like crazy.  Once I figured out what was working, I hired a full-time Pinterest person who spends 40 hours per week creating pins and writing descriptions. She does a great job.
Here's a screenshot:
Basically, it's grown from 3,600 visits per day to 9,500+ per day.  April traffic from Pinterest came in at 211,000 visitors.  It's still growing.
Search Traffic Growth
While ad RPMs are still low, traffic is way up hitting record numbers.  While Pinterest traffic grew nicely, so too did search traffic.  Each year, my biggest site grows from January to June, but this year the growth is unprecedented hitting 68,000 visitors in one day on Sunday, April 26, 2020.  Here's a screenshot:
Here's the deal.
I fear I'm not special in this record traffic regard.  Many publishers are reporting record traffic levels in April for their niche site.  My hunch is that during COVID-19, many people are "working at home" and spending a lot more time on the internet.  I don't have empirical evidence, but it seems to me the overall traffic online is unusually high and many niche sites are benefitting.
Did anything bad happen in April?
Other than ad rates being low, not really.  I've been busy, that's for sure, but results were good.
In addition to working hard on Pinterest, I've discovered a few more great topics to cover on my biggest niche site so I've been creating prototype articles for those and training my team and writers to ramp that up.
That said, it's May 7, 2020 when I'm publishing this and Google is rolling out a core update.  While April was good, May might be bad.
I wonder how much fun the powers-that-be at Google have before flipping the update switch and then reading the forums and Twitter feeds as they blow up with tales of plummeting traffic. Not nice!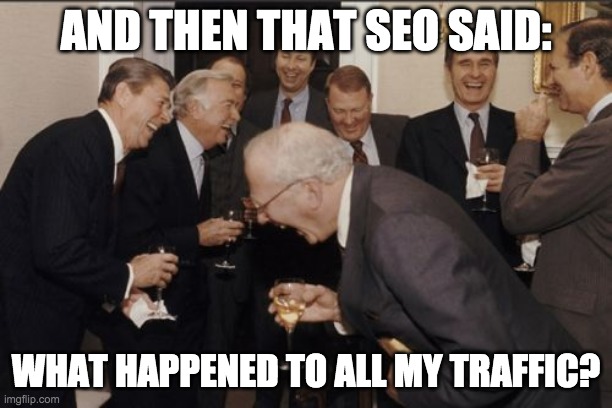 What about my other niche sites?
Niche site 2 is stable as usual, although I will get the next quarterly commission check in May. I suspect it'll be lower than normal because it's a B2B software product I promote and I suspect many of those businesses dropped the software due to COVID 19.
I continue to kick the rest of them along at varying speeds.
Here are the numbers for April 2020.
DISCLAIMER: This income report does NOT include any revenue or expenses pertaining to Fat Stacks blog.  All revenue and expenses is derived from my independent niche sites.
Revenue for 7 niche sites I own (April 2020)
Click here to learn more about each niche site featured in my income reports.
All figures are in USD.
Niche Site 1 Revenue: $38,152

Niche Site 2 Revenue: $5,348

Niche Site 3 Revenue: $1,103

Niche Site 4 Revenue: $650

Niche Site 5 Revenue: $20

Niche Site 6 Revenue: $40

Niche Site 7 Revenue: $106
Total Revenue all 7 sites: $45,798 (March revenue was: $45,548)
Expenses for all niche sites
I lump together all expenses for all 7 niche sites because it's difficult, impractical and unhelpful to spend the time allocating each expense to each site.
Ezoic Premium Ad Program Fees: $288
Kinsta hosting:  $1,833 (hosting cost went up $643 due to much higher traffic).
Amazon AWS (still host some images on this): $132
VAs: $4,874 (my full-time Pinterest manager increased this cost a fair bit but given she's almost tripled Pinterest traffic, she's well worth every dollar.  She's actually an exceptional assistant in every respect. I got lucky.
Cloudflare: $23
Techsmith (Jing storage): $8
Loom: $10
Ahrefs: $179
Shutterstock photos:  $400
Quickbooks: $10
Jotform: $40
Tailwind: $84
MeetEdgar: $50
Grammarly:  $45
LeadPages: $37
OptinMonster: $59
NitroPack: $100
Canva: $48
Buzzsprout:  $12 (this is the podcast hosting platform I use for niche site 1 podcast).
Paid Ads (Pinterest):  $84 – I wanted to see what Pinterest ads could do for a site and Pinterest account.  Turns out, not much.  They're probably best if selling something. I didn't get an long term residual traffic.
Total expenses for 7 niche sites: $8,316
Net Income: $37,103 (March was $37,749)
Content investment in April 2020
I continue to pour money into content, including products for product reviews as well as podcast content for niche site 1:
WriterAccess: $8,000
In-House writers: $1,096
Content Strategist: ,160 (I lucked out here as well – she is exceptional.  She handles most of the keyword research, article ordering, article approvals, etc.  She's basically running content.  She works about 7 hours per week).
Total content investment for April 2020:  ,256
Net income after content investment: ,847 USD
I explain here why I extract content costs from expenses.
Screenshots (just the main ones)
AdThrive (Site 1)
Amazon
I'm afraid these will be the best Amazon numbers I'll see in a while.
Merchant Affiliate Check
This may change. I should receive Q2 check any week.  In the meantime, most are in this ballpark, although the next one could be very bad if a lot of referrals stopped using the business software (which is very likely).
NOTE: Below is a QUARTERLY check. I amortize it for site 2 each income report.  I don't get this amount every month.  It comes to a tad above $5K per month.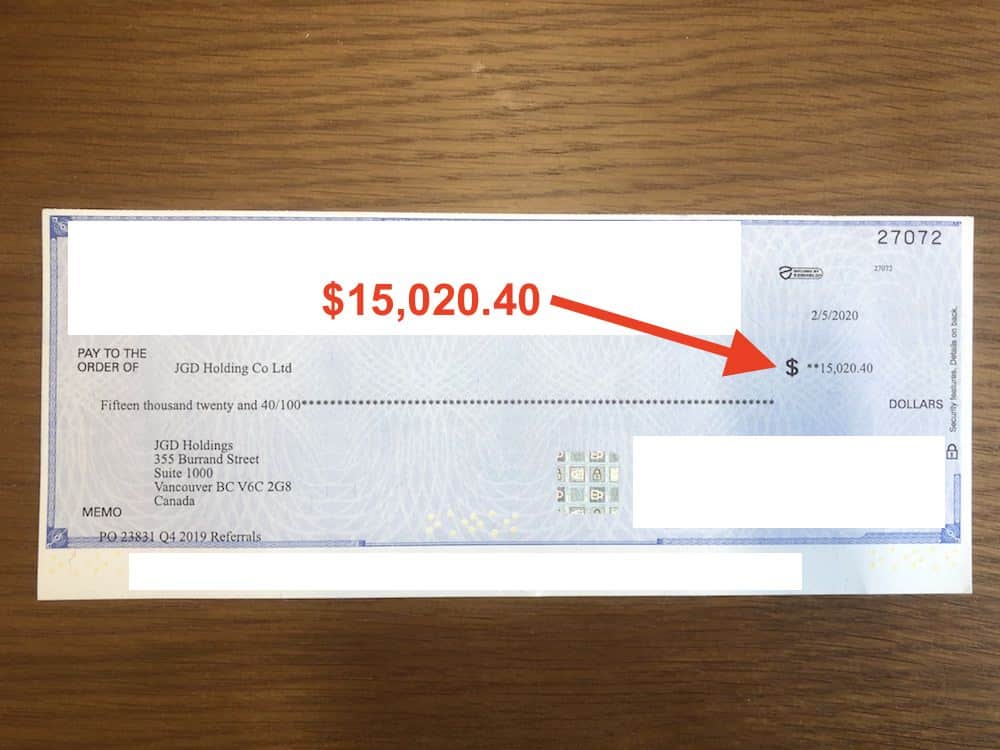 My detailed course "Niche Exponential" covers how I earn quarterly checks like this from a tiny niche site.

Jon Dykstra is a six figure niche site creator with 10+ years of experience. His willingness to openly share his wins and losses in the email newsletter he publishes has made him a go-to source of guidance and motivation for many. His popular "Niche site profits" course has helped thousands follow his footsteps in creating simple niche sites that earn big.