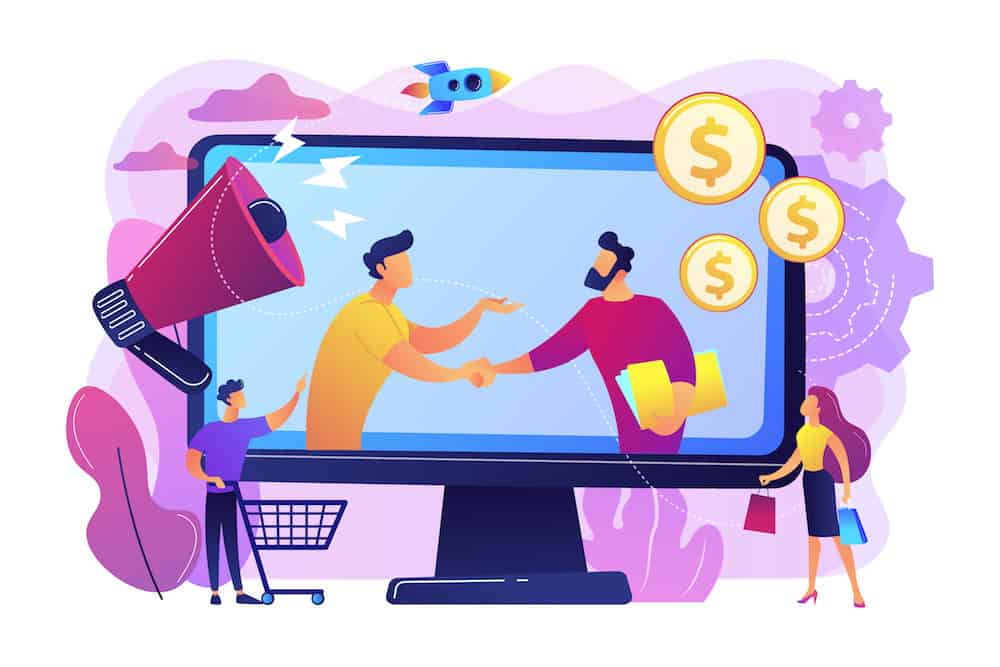 I've been doing affiliate marketing since 2012.  I've probably earned over $1 million from affiliate commissions during that time.  In fact, I'm sure of it.
Whether your main monetization strategy is with affiliate marketing or it's secondary (like me – I earn the lion's share of revenue from display ads), there's no denying that affiliate commissions can generate a nice chunk of change every month.
With my niche sites, affiliate commissions range from $6,000 to $11,000 per month.  Fat Stacks commissions are considerable.  Sorry, for now I don't disclose Fat Stacks revenue.
Here are some screenshots of affiliate marketing results:
Amazon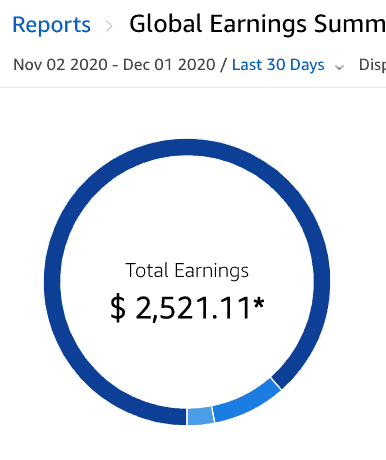 CJ.com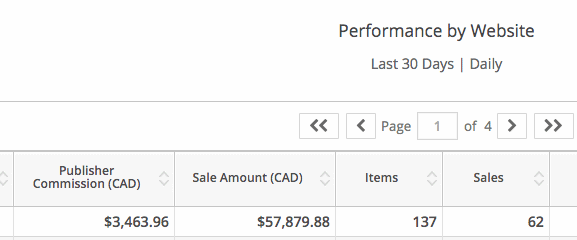 What's interesting and fun with affiliate marketing, if you have an article on your site with plenty of traffic, a few tweaks and improvements can considerably increase your revenue.  Usually these improvements require affiliate marketing software… what I call on-site affiliate marketing software.
If you have an email newsletter, that can be a source of huge and consistent commissions in a variety of niches. Not all niches but a good number.  For email marketing, you also need some software to pull it off well.
Finally, if you like ranking web pages for buyer-intent keywords it helps to use some keyword research to find good opportunities.  Good opportunities could be insanely lucrative keywords where you're prepared to build links to rank or more obscure keywords that don't necessarily require links to rank.  Either way, to uncover these affiliate marketing opportunities, software can help.
Related: My favorite Amazon Affiliate WordPress plugins
Here's my list of useful affiliate marketing software
A. On-Site affiliate marketing software tools
There are a lot of moving parts to make money as an affiliate on a website.  Granted, I invest in more tools than one necessarily needs but I list them out anyway just so you know what is use.
Most folks who do affiliate marketing promote products on their sites.  This means visitors show up, click a link, head to the merchant and buy.  The purchase triggers the commission for the publisher.  The other primary affiliate marketing vehicle is email which tools I also include in my list below.

Affiliate marketing networks
Another type of affiliate marketing software is what is referred to as affiliate marketing networks.  There are a good number of them, most of which I use or have used.
What is an affiliate network?
It's a site where merchants and affiliates are brought together.  Merchants list their affiliate program and terms.  Affiliates sign up, apply to be an affiliate and then promote. The network includes the software to generate affiliate (i.e. tracking) links for affiliates.  The network also collects the money and pays out to affiliates each month so merchants don't have to deal with that hassle.
It's a great service for both sides of the equation.  As an affiliate I love it. It makes it easy to access many different merchants.  If I were a merchant, I'd love it because I wouldn't have to bother tracking it in-house and issuing payments.
The main affiliate networks include:
CJ.com
Shareasale
Clickbank
Impact
Rakuten
Skimlinks
What's my favorite affiliate network?
Without a doubt I love Shareasale. I love the backend as an affiliate.  While they don't have quite the caliber of merchants that CJ.com has, whenever I possible, I look for something on Shareasale.
CJ.com attracts the biggest companies. It features the most fortune 500 companies.  I earn a nice chunk from CJ.com each month.
Skimlinks is interesting because you can turn links to thousands of merchants on your site into an affiliate link automatically.  If you don't like that idea, you can use Skimlinks affiliate link creator to create links to any of the 20,000 merchants in Skimlinks.  Once you're approved in Skimlinks, you're approved to be an affiliate for all 20K merchants.  I really like that.
Clickbank is a different beast altogether.  That's where you can become an affiliate for many digital product merchants like workouts, diet plans, relationship ebooks etc.  The commissions are often sky-high (75%) with upsell after upsell.  If your niche is a good fit, you can make ton with Clickbank.  I'm not in any niche that's Clickbank friendly but if I were, I'd have no qualms promoting a quality digital product sold there.
FAQ
Can I just do affiliate marketing without buying any of these tools?
Sure you can.  As long as you can create hyperlinks in your text on your site, you don't need to use any tools.  However, once you get some traffic, you'll probably want to invest in some tools to improve your click rate.  It can make a big difference when you have decent traffic.
Can I monetize my site with both display ads and affiliate links?
You sure can. I do all the time. I believe many affiliate sites would enjoy higher overall revenue by also putting display ads on the site especially given the high-earning ad networks out there like Ezoic and AdThrive.  However, if you're in some crazy high earning affiliate niche like the finance niche printing money at $200 RPM promoting credit cards, ads aren't worth it.
In fact, I have ads on Fat Stacks which earns way more from affiliate links than the ads.  I find the ads are gravy.
What gets more affiliate clicks – hyperlinks or buttons?
That's one of those things you need to test.  I use both. I think it'll depend on the niche, the site and the article.
If I can afford only one tool you suggest above (other than Ahrefs) what should I get?
I'd get Affiliatable just because it can be used to promote both Amazon and non-Amazon products.  It gives you a ton of flexibility and it really is a great tool. The lifetime pricing option is also very economical.

Jon Dykstra is a six figure niche site creator with 10+ years of experience. His willingness to openly share his wins and losses in the email newsletter he publishes has made him a go-to source of guidance and motivation for many. His popular "Niche site profits" course has helped thousands follow his footsteps in creating simple niche sites that earn big.