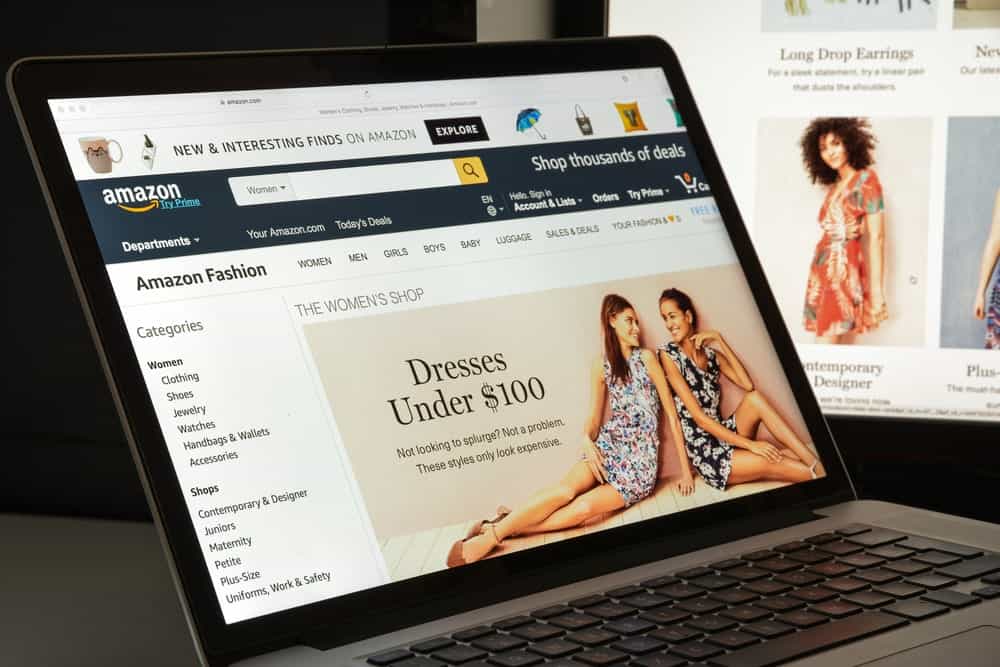 Updated December 23, 2020.
I'm not a super Amazon affiliate but I make a couple of thousand per month promoting Amazon across my niche sites.
I'm hoping to grow it substantially over the next year or two across my portfolio of niche sites.  Despite Amazon's lowering commissions in 2020, it's still a great merchant to promote because most people fail to leave Amazon without buying something.
It's hard to resist dumping a pile of stuff into Amazon's cart and pulling the trigger on a buy before leaving its clutches.
Therefore, if promoting Amazon is your thing, here's a good batch of Amazon affiliate plugins to consider to squeeze out some extra commissions from your website.
Here are my recent Amazon affiliate earnings: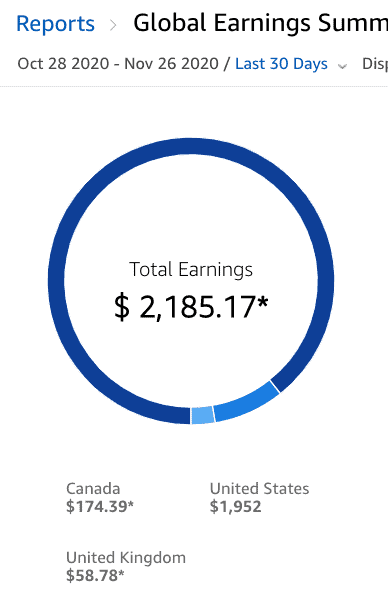 Some of those earnings a result of using various Amazon affiliate plugins.
Below is a comprehensive list of the better Amazon affiliate plugins. I haven't used them all, but I've used many.  The first four are the plugins I actively use.
Related: My favorite Affiliate software tools
The first 5 listed I use across my niche site portfolio.
1. Lasso
My Pick
I'm now hog wild about Lasso. This Amazon affiliate plugin does some really cool things beyond cool product showcases like this (created with Lasso of course).
You can turn a group of products into "rich snippet grabbing listicles" which is very powerful. Check out this product listicle example here. In fact, check that listicle on mobile. It displays fast and looks great. I don't have to tell you that it garners clicks like crazy.
I've been deploying Lasso across my niche sites and Fat Stacks. I have a lot more to product listicles and showcases to create but I'm getting there. I'm training a VA to create these listicles in existing articles which should speed up the process. It's very exciting.
Lasso syncs with the Amazon affiliate API but you can also promote products not on Amazon. You can insert affiliate links to anywhere.
Moreover, you can create links to other articles on your site. If you have a cornerstone listicle, you can link out to other articles on your site.
Overall, I'm very keen on Lasso and so with this updated write-up, it tops my list of Amazon affiliate plugins.

2. AAWP
I just started using AAWP on a few newer niche sites that don't earn so well.  AAWP only promotes Amazon products but does a good job.  It's easy to use once you know the various shortcode outputs.
The box designs are nice – they definitely enhance content.
AAWP also creates product grids and tables.  The tables are a nice feature and is something Lasso doesn't do.
The pricing packages are good since they're annual fees instead of monthly.  You can buy multisite packages which is good as well.
Here's an example of a product box created with AAWP: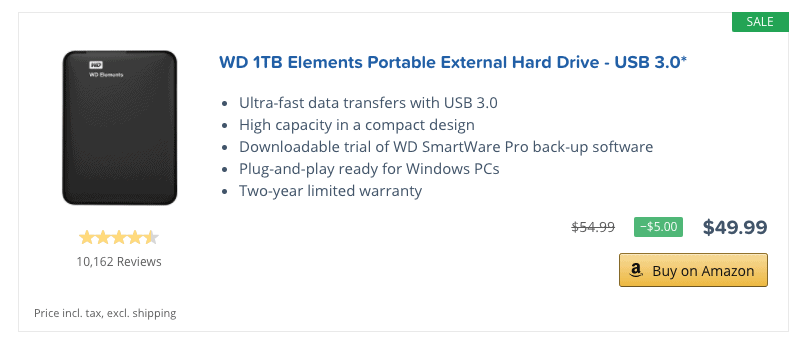 3. ConvertBox
ConvertBox (read my epic ConvertBox review here) isn't promoted as an Amazon affiliate plugin but it sure can be used as one. I use it as one on several sites and it's amazing.  It does things no other plugin listed here does.  Primarily, it offers popup capabilities on sites as well as quiz-making capabilities to promote products.  I generate a ton of clicks to Amazon with ConvertBox.  I restrict the use mostly to exit pops and in-content quizzes.
I also use ConvertBox on this site for email sign up forms.  Yes, it's a very versatile plugin.
Here are some real examples of ConvertBox forms you can embed on your site:
ConvertBox product promo box:
Note that ConvertBox does not pull in Amazon images via an API so you cannot use images.
Quiz:
4. Affiliatable
Affiliatable is a new player in town.  Or maybe it's been around a long time but I've been out of touch and just learned about it. Anyway, I bought lifetime access not too long ago and am digging this plugin.  It works great for Amazon as well as other merchants.  In other words you can use it for non-Amazon promotions.
Affiliateable is cloud software (no plugin) that creates attractive product boxes and lists quickly.  While this post focuses on Amazon affiliate Wordpress plugin options, this essentially does the same thing on the cloud.
It's easy to use.  Once you create the box you like, you simply copy and paste the embed code provided.
Here are the various product boxes you can create: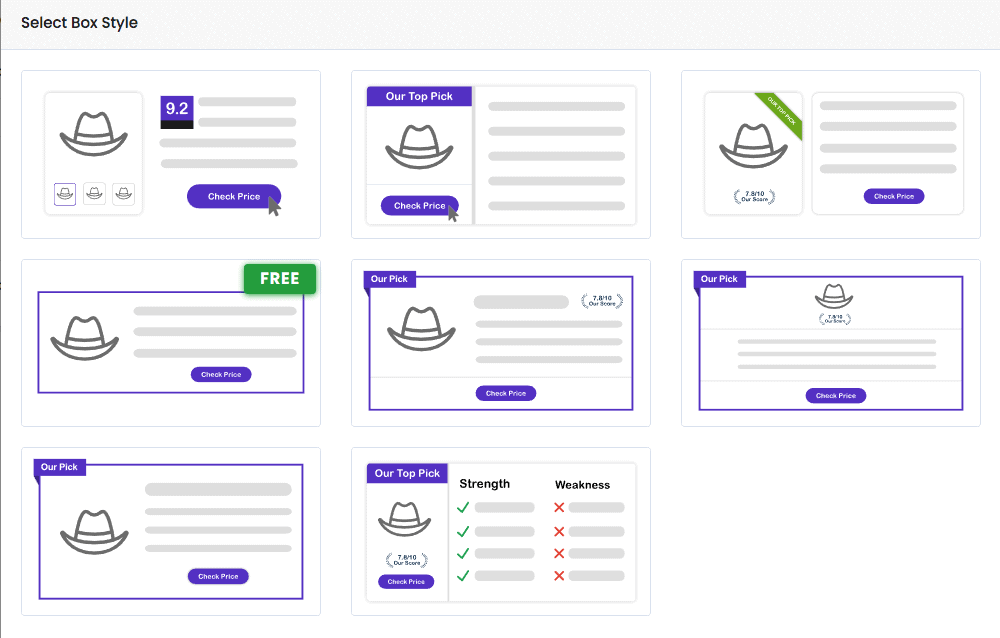 Here's an example of a product box (promoting my courses of course):
The FAMOUS FAT STACKS COURSE BUNDLE…
5. AMZIMAGE (aka Amazon Insert Images)
AMZImage is the the Amazon plugin I've been using the longest.  It's absolutely beautiful in its simplicity.
I'm a huge fan of this plugin because often I just want large Amazon product images added to content because the image enhances the content.  In many instances, I don't want the full promo box that Lasso and AAWP creates; instead I just need a photo.
In these instances, and there are many across all my niche sites, AMZImage is ideal.
Here's an example of an Amazon image embedded with this plugin:
The following are Amazon affiliate plugins that I do NOT use.
6. Amalinks Pro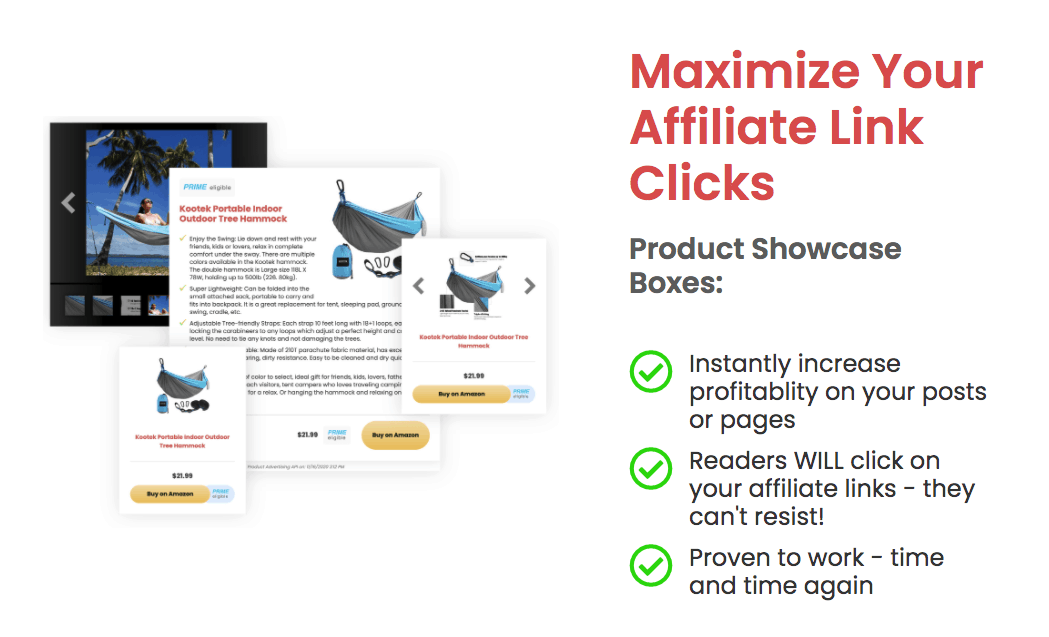 I finally gave Amalinks Pro a go and it's great.  The hype is justified.  Had I known about this plugin before I set some of my sites up with AAWP, I may very well have gone with Amalinks Pro.
This plugin creates attractive Amazon product boxes and tables very, very quickly.
Whether you should get this or AAWP, that's a tough one.  You'll be happy with both.
You can read my Amalinks Pro vs. AAWP analysis here.
7. AAPro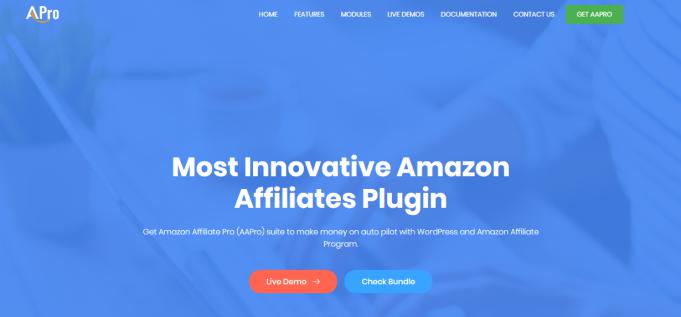 The AAPro plugin has recently become quite popular for Amazon affiliate sites due to its powerful feature. The developers for the plugin tested it in detail to ensure that you can even make money on autopilot. The program comes with its own perfect WordPress theme that you can customize with unlimited design options. You won't have to keep looking for a theme for your business since the modern and easy to use theme looks great with any business.
The plugin has a really great homepage designer with which you can customize the look of your website easily. It is designed to improve the SEO for the website, as well as work quickly so that users aren't frustrated with the site. There is a comprehensive setting panel which allows users to set up the whole website in just a few clicks.
Most business owners also love the option of setting it on autopilot so that they can focus on all the other tasks that come with building your empire. All you need to do is to set up instructions on the AAPro dashboard, which means it will keep doing its job even if you are busy or traveling. It allows users the leisure of earning money in an easy way.
8. WooCommerce Amazon Affiliates
The WooCommerce Amazon Affiliates is an effective and interesting tool for affiliate marketers. It has been tried and tested by many bloggers, which is why it has become the most popular affiliate plugin. You can easily import products to the WooCommerce store to make loads of money in no time at all.
The plugin also does a keyword search and suggests more products for you that you can use to enhance the overall cash intake. This can actually make a huge difference to the business since you can sell even more products. The plugin also saves users a lot of time since it suggests the most relevant products that you can easily promote on your site through the Amazon link generation. It imports products and synchronizes them with the content and the keywords in your posts.
9. Amazon Associates Link Builder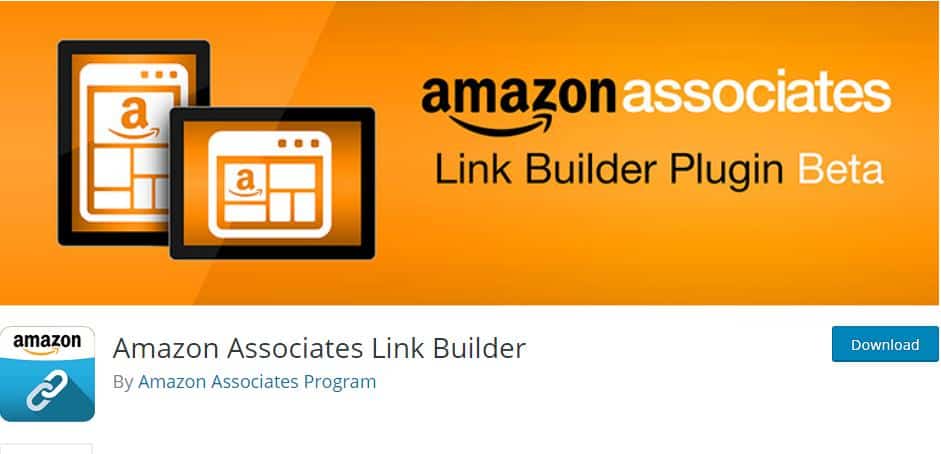 The Amazon Associates Link builder is a free plugin for people who want to make quick and easy money. The plugin really helps users streamline the whole process of affiliate marketing. You can search through newer product, generate product links, add real-time prices, and put up product pages with ease. This allows you to have fresh stock on your blog so that you can attract more customers and users. The plugin also creates affiliate Amazon auto links for that you can use. You can also create custom ad units so that the site is user-friendly and search engine optimized.
10. EasyAzon: Amazon Associates Affiliate Plugin

The EasyAzon is a premium plugin which is available for active Amazon affiliates for free. The plugin can help you create easy text links that you can add to your content without having to go through a tedious process of sitting and creating links. The plugin is available in all locations where Amazon allows associate programs are present.
You can also improve your SEO since you can have no follow tags on the links. This ensures that the links open in a new window instead of loading over your site. This ensures that the traffic stays on your blog and users can continue to scroll and buy as they read through your article.
11. Amazon eStore Affiliates Plugin

The Amazon eStore Affiliates Plugin is a really powerful tool that you can use to create an online Amazon store on your website. The plugin offers you the chance to integrate other useful tools like Visual Composer and Slider Revolution for free so that you are able to form the perfect, powerful affiliate marketing site. You can easily import Amazon products on your store so that the users can interact with them as they please.
12. GeniusLink

The GeniusLink plugin can help you boost sales through its helpful features and powerful functionality. You can get affiliate commissions by the dozen through the plugin. The best tool is "link localization" where it converts the general links into localized links that target specific Amazon locales. The Amazon Link Engine of this plugin has been used by thousands of different associates all over the world for years. This tool has been hailed by many as the best thing to happen to online marketing.
13. WooZone

The WooZone has tens of features that can help you become the best eCommerce business online. You can easily import products without having to use confusing API keys. It also has a content spinner so that you can stay on top of your game with regards to your posts. It even imports products automatically, which means you don't have to spend the entire day on one article to optimize it for the website.
14. AdSanity

AdSanity manages advertisements on WordPress sites in an easy and creative manner. The plugin is designed to completely enhance the ads on your page so that you can garner more traffic. You can create as many ads as you want through the free plugin and put them on rotation so that a different one shows up each time.
The plugin also allows you to check the complete statistics of the advertisements so that it is easier for you to track traffic. This allows you to make changes on the fly so that you can generate more buyers and make more profits.
Once the plugin is activated, the admin settings allow you to manage all the advertisement related issues in one location. This makes it easier and quicker to control all the different elements of Amazon affiliate advertisements. The plugin also has a sidebar widget option through which you can single ad or group ads, according to your preferences. You can also add an end date for any advertisement you upload and it will remove the ad automatically.
This plugin is popular since you can create any number of ads you want, resulting in more traffic.
15. Amaplug Amazon Affiliate Plugin

The Amaplug Amazon Affiliate Plugin has all the features you will need to create a profitable Amazon store on your website. The plugin supports all the Amazon functions you will need to integrate different network sites for all countries. This means you will be able to create an Amazon site for any country where Amazon is active.
The plugin is really simple and easy to use. Even a beginner will find that they can use the plugin to turn their website into the perfect Amazon affiliate program. It also users the flexibility to highlight Amazon products in the exact way they want so that they can acquire more profits.
16. Amazon Link Engine

The Amazon Link Engine is a really powerful WordPress plugin for Amazon affiliates who want to make good profits from their platform. www.amazon.org has become a huge part of the international community, which is why it is localized for every country in a different manner. If you want to earn a commission for international sites as well, then Amazon Link Engine is the place to go.
When you install and begin to create with this plugin, you will find that product links are localized instantaneously. Link localization ensures that the users from different countries don't have any problems with the products or delivery when they are ordering through your website.
17. Easy Affiliate Link

The Easy Affiliate Link is another plugin which can help you with link clacking and link management. It also ensures that you can leave some of the links uncloaked so that you adhere to the Amazon policies. The plugin has many useful features like categorizing the affiliate link so that you can easily track of each click by your users. You can also keep an eye on the traffic via the monthly statists and lifetime statistics. This can actually help you improve your site according to the preferences of your users so that you can end up with more profits over time.
18. Amazon Auto Links Amazon Associates Affiliate Plugin

The Amazon Auto Links plugin is a free tool for Amazon affiliate associates. This is a very useful tool for people who want to make sure that their website is up to date with fresh products. It can be very hard to do this manually since you have to go through and remove all the outdated products' links manually, which can be very time-consuming. This plugin will ensure that you can manage this site easily so that all old products are replaced with updated ones automatically.
You can also use the plugin to customize how the products are displayed on your page. You can change image sizes, link style, link localization, and a whole lot more to ensure that your website looks perfect.
19. Amazon Link

Amazon Link is a simple plugin for people who want to keep their Amazon store in perfect shape. You can add Amazon product links to your WordPress site even more quickly with this plugin. This ensures that you can stay more active on your website and get increased traffic. The product links can be in different styles so that it is more interactive such as full-sized images, thumbnail images, simple text links, Amazon flash widgets, and complex templates. This ensures that your page has variety and different ways to target customers.
If you want an amazing Amazon affiliate website that will help you maintain your standing in the eCommerce market, then you definitely need to take a look at these plugins. They can help you enhance the look of your website, as well as make it easier to put out content. You can also use them to improve SEO for your WordPress site and increase traffic on your posts. Amazon affiliate programs can be amazing since there are products available in every niche market and these plugins can help you make your dream website come true.
FAQ
What do Amazon affiliate WordPress plugins do?
Amazon affiliate WordPress plugins connect with the Amazon associates API to pull in product images, pricing, descriptions, star ratings and other features Amazon offers on its sales pages.  In fact, it is against Amazon's affiliate TOS to upload product images so if you want to feature a product image on your site, you need to use an Amazon affiliate plugin or tool or software that complies with Amazon.  I suppose you could use the API yourself if you know how to but for folks like me who can't code, the plugins help tremendously to keep me compliant.
What's the very best Amazon affiliate WordPress plugin if I had to choose just one?
This is really hard to answer because the four I use regularly all offer something unique.  If forced to pick just one, I'd choose AAWP just because it meets most of my objectives and in a pinch I could run with that plugin for all Amazon promotions.
What's the best Amazon affiliate WordPress theme?
For me it's the Bimber theme by far. I use Bimber on every niche site I own except Fat Stacks blog.  It's my go-to theme.  It's reasonably fast (not the fastest mind you) and offers plenty of control.  But the main reason I use it is it has excellent infinite scroll capabilities which is a must-have feature for me.
Is Amazon still worth promoting as an affiliate?
Yes it is but it's also worth testing other merchants.  I've tested several on CJ.com and Shareasale with great results so I've rolled those merchants into my affiliate marketing mix. Nevertheless, I still send several hundred clicks to Amazon daily.  Amazon is easy to promote and it converts very well.  I like how it's so easy to embed the Amazon product images into my content very quickly with AAWP and AMZ Images.
What are some Amazon alternatives for affiliates?
There are many alternatives including Walmart, CJ.com, Shareasale, Avantlink, Skimlinks, Viglink to name a few.  Read my extensive article on Amazon alternatives for affiliates.

Jon Dykstra is a six figure niche site creator with 10+ years of experience. His willingness to openly share his wins and losses in the email newsletter he publishes has made him a go-to source of guidance and motivation for many. His popular "Niche site profits" course has helped thousands follow his footsteps in creating simple niche sites that earn big.