In this article, I explain my 6-step formula for getting to 125,000 monthly visits of free Google search engine traffic.
One way to look at that achievement is that it's decent traffic volume for a blog that's only 8 months old (when I hit those numbers.  Organic search is about the same now at the 10 month mark).
Another way to look at the 125,000 monthly visits is that I could be getting a lot more organic search traffic if I built private blog networks for backlinks.
More importantly, I could most likely rank my more valuable keyword-targeted pages higher and get more traffic with a PBN.
Yet, I have no plans to build a PBN.  In fact, I have no plans to seek out links of any sort even if it could increase organic search traffic.
This is not a "I want to please Google" article.  Instead, it's an analysis that I've gone through based on a business decision.
Watch the Video (or read my reasons below):
My reasons for not building a PBN are as follow:
A.  Risk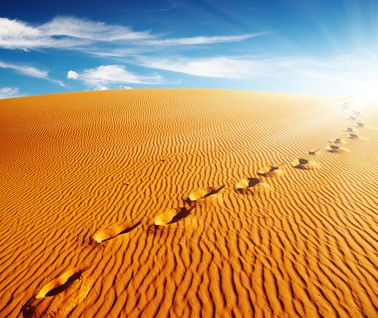 I know there are SEO experts out there who take extreme care with how they build their PBN so that there is no footprint.  I believe with enough resources and planning, a near-bullet proof PBN is possible.  However, notice I said "enough resources and planning."
A decent PBN will not only cost a couple of hundred for each decent domain, but each site built should be built as a stand-alone website, which takes a lot of work and money.
I'm not sure I would take the care necessary, which would put my site at risk.   By risk, I mean a Google search penalty.
Currently I get over 125,000 monthly Google search visits that generates about $6K/month from display ads and affiliate commissions.  The revenue side is slowly growing from affiliate commissions each month.  While it's growing slowly, the long term looks good.  I do long-tail keyword research which is uncovering some great commercial long tail keywords that will generate decent revenue.  Also, display ads perform well too.
I may sound timid, but I'm not willing to risk current revenue and potential revenue from organic search in an effort to make more money with a PBN.  In my view, the risk isn't worth it.
Besides, my niche sites are incredibly profitable without a PBN… the work and hassle isn't worth it.
Is my site bullet proof now?  No.  No site is.  However, I haven't built any backlinks, so I believe it's at a much lower risk now than it would be if I embarked on a massive PBN effort.
B.  ROI is Uncertain
This is also a big issue for me.  It actually pertains to a few issues with using a PBN as a strategy to earn money from a website.
1.  How Many?
The thing with SEO link building is you're always guessing at exactly how many links and which types of links will get your page ranked at the top of the search engine.  You can guess, but you'll never know.
This means you don't know how much you need to spend in order to rank.
2. Revenue is uncertain
Also, you'll never know how much revenue a top ranked page will earn until you get there.  You could invest $1,000 up front and hundreds per month in building and maintaining a PBN only to not earn enough to cover those costs.
I admit, this concern is not all that serious.  I've had enough pages ranked at the top of Google search for intended keywords to know that usually the pay off is excellent.  However, it could happen that you rank a page only to find out it doesn't generate as much revenue as you'd hoped.
3.  Competition nipping at your heels
Once you're ranked at the top of Google search for your intended keyword(s), you're a target.  Competition will want their spot back and new competition will want to oust you.  This means ongoing investment to secure your top spot.  Again, this creates uncertainty  in ROI.
4.  Google updates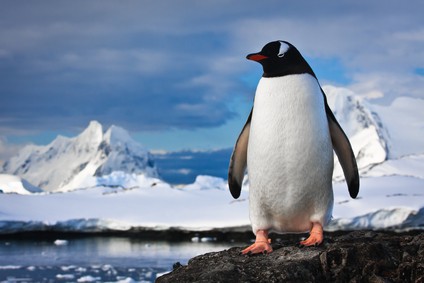 This can be devastating.  If you become a victim of a Google update, you can lose a lot of money if you've invested a great deal in a PBN.
Also, nobody knows for how long Google will rank sites based on backlinks.  I have a hunch it will be for quite a while because Google does invest a lot into countering backlink spam.  If they had plans to eliminate links as a ranking factor, they probably wouldn't have put so much into the Penguin updates (which are ongoing).
Nevertheless, the Google search ranking factors do change.  It's not inconceivable that backlinks will be given less weight down the road.
C.  It's not easy monetizing network sites
It's not easy monetizing the sites in a private blog network other than using them as backlinks.  Monetization leaves a footprint.  Obviously Adsense is out, but it's also not smart to place other ads and affiliate links that are used on other sites you own.
Yes, Media.net could be used throughout, but that does leave a footprint.  Same with Amazon affiliate links.  Sure, you could use different merchants on different sites, but it is limiting at some point.
If I were to build a PBN, it would be in a way where each site was an actual real site that would be used to generate revenue in some way and get real traffic.  And while it's not a bad idea, I'm not sure the ROI would be worth it.  Every site is a lot of work if intended to get traffic, have a social media presence and earn revenue.  Building out 20 (or hundreds as some people do), is a momentous amount of ongoing effort.
D.  Exponentially Escalating Overhead Cost Structure
Some SEO's use a different web host for each site… or at most only a few sites with one web host.  While hosting is cheap, if you have 50 accounts, that adds up.  Add in the cost of domain renewals, ongoing content, website development… and you now have a high, growing and recurring overhead cost structure.
I don't like overhead.  I avoid it at all costs.  It's easy to get carried away with spending on a PBN and I know I could easily spend a lot more than I should.
E.  Too much work I don't enjoy
I enjoy building out my money niche sites.  I enjoy the keyword research and planning content.  I like the idea of building a huge asset and creating a site visitors enjoy.
I don't enjoy the tedious work involved in building PBN's.  There's domain research, site set up, a LOT of careful tracking, quite a bit of technical set up (I don't know all the ins and outs, but there's more technical work involved than just a regular site to cover up footprints), etc.  Most of this work I don't care for.
And let's face it, the content on a PBN site is generally nothing to be proud of.  The goal is that it's just good enough.  It's not stellar.
If you like this type of work, go to it.  It's just not my thing.
What about buying or renting a PBN?
Go for it if you you can stomach the risk.  If you don't build it, you'll never know how safe it is.  No doubt you'll agree to terms that include the seller is not responsible for ranking drops.  I don't like placing that kind of control into a 3rd party's hands.
Is it possible I'll change my tune down the road?
I'm not morally opposed to PBN's.  In fact, I don't think there's anything wrong with any strategy to rank a site including buying links etc. as long as it doesn't break the law (i.e. hacking).  Although I have ethical issues with negative SEO and would never embark on that strategy.  The rules at the end of the day are set by Google, not legislators.  Private blog networks are not a moral, ethical or legal issue.  It's a business issue.
Perhaps I'll have a change of heart down the road.  Perhaps I'll start a new site where the risk is worth it. But for now, I'll stick with what I'm doing and grow the site organically without the help of a PBN (or other types of backlinking).
 Am I in the minority?
I don't think so.  Maybe I'm naive, but I don't think most popular sites build PBN's.  Some big businesses do engage in risky blackhat SEO, as reported by Glen Allsopp at Viperchill.  In fact, Glen uses PBN's as a central part of his business strategy.
There are many people making a lot of money with PBN's.  Becker and others at Source Wave use them for generating huge monthly profits and Jon Haver at Authority Website Income is a big proponent of PBN's (he also builds them as a service).  His blog profiles his success with PBN's.
On the other side of the spectrum is Spencer Haws at Niche Pursuits who after getting penalized is done with PBN's.
These are just a few high-profile examples on both sides of the PBN debate.
What should you do?
Do what works for you.  As long as you understand the risks and have a carefully budgeted plan, go ahead and build a PBN.  Just be smart about it.  Read extensively about how to do it properly.
Otherwise, if you prefer getting loads of traffic without a PBN, read this article and check out my advanced authority blog course.

Jon Dykstra is a six figure niche site creator with 10+ years of experience. His willingness to openly share his wins and losses in the email newsletter he publishes has made him a go-to source of guidance and motivation for many. His popular "Niche site profits" course has helped thousands follow his footsteps in creating simple niche sites that earn big.