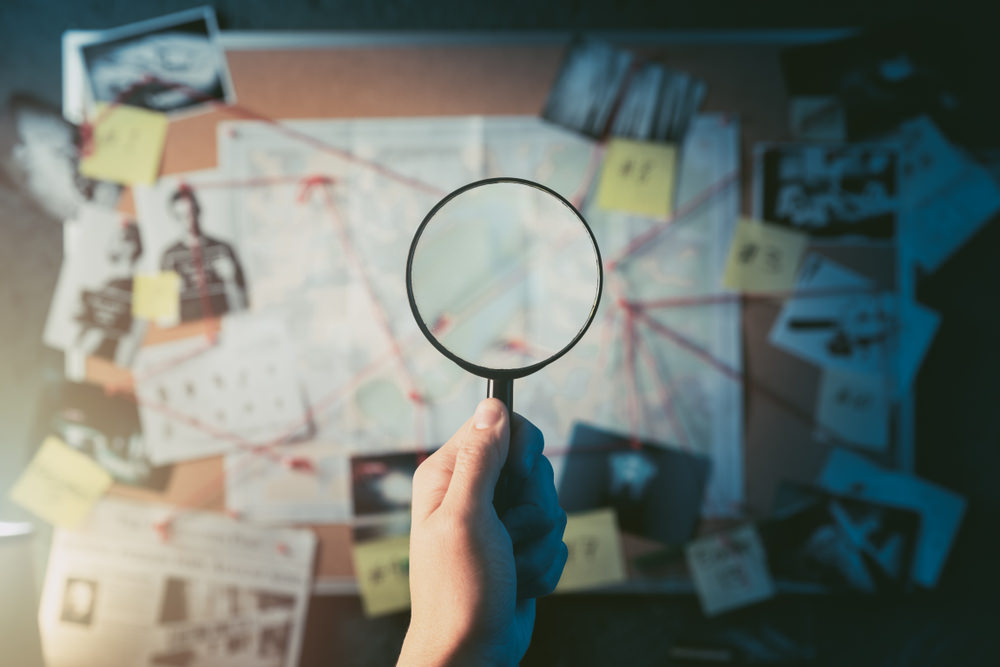 Sometimes website growth eludes us. It definitely almost always takes longer than we like.
For example, I've been messing around with the smartwatch niche for years and while some articles do well, the entire thing has been a money loser for me. I've decided to throw in the towel for now with that topic.
At first it was fun wearing and testing the latest and greatest smartwatches but the Apple watch is so superior (IMO) that it's the only one I wear. The rest are gathering dust in a big box. It gets boring to pretty much always conclude "Winner is… Apple".
Fortunately, that site covers other topics that are ranking so I might as well focus on what works. I'm a big believer in testing topics and articles and then focus on what's working.
What if your entire site isn't working? Do you keep at it? Give up? Shelve it for later?
I get asked this a lot BTW. I'm not in the website audit business because I'm not terribly technical. Besides I don't really have the time or the interest.
Fortunately, in many cases you don't need an audit to figure out what's probably wrong.
Before I get into steps you can take to figure out the traffic problem, let's get on the same page as to when you should be concerned. It's probably later and after more content than you think.
If you launched your site a week ago and published 7 articles and are choked you don't have traffic, that's normal.
99.9999% of sites do not get search traffic within one week no matter how much or how good the content is.
You should start thinking there's an issue if your site is 6 to 12 months old and has 50 to 100 published articles. The bulk of those articles should be live for several months. If your site is 12 months old but you published 95% of the content in the last month, you won't get traffic quite yet.
And I'm not suggesting you should have tons of traffic at this point. It should be some traffic but not tons. If you have 400 articles published and your site is 12 months old, you should have higher expectations.
So, assuming you have quite a bit of content and your site is approaching 12 months and you have no or almost no traffic, here's what you can do.
1. Is it mostly a mediocre affiliate site?
Is your site pretty much all affiliate offers? I'm talking reviews, best of product roundups, etc.? If so, that's probably your problem. I suspect how in-depth your product coverage is on the lighter side in that nobody is actually testing the products.
If it's a pure affiliate site, what you want to do is stop publishing all that mediocre affiliate stuff and focus on informational content.
I can't guarantee this will work but it's what I would do and here's why. I don't think Google is necessarily denigrating the entire site, just the affiliate stuff. If you focus on info content, that content should do fine.
My smartwatch content is "buyer intent" content. It's pretty much all reviews and best of. I think it's actually pretty good because I buy every watch covered, but Google begs to differ. Fortunately 97% of that site is purely informational on other, related topics.
To recap, if most of your site is mediocre affiliate content, stop publishing that and publish only informational content.
2. How good is your keyword research?
If it's not mediocre affiliate stuff, then you need to closely examine the keywords you're targeting. You really do.
Easy to rank means easy to rank. You really need to dig. Keyword difficulty 30 is too high during the early stages. You need to dig for those "pretty much not covered" topics or they are covered but it's Quora, Pinterest and automated content sites.
If you don't go after truly easy to rank keywords, you won't rank without some serious off-site SEO (link building). It's that simple.
I'm in week two rehabbing an old site I bought years ago. It had 22K posts. It now has 14K. I've shaved 7,000 posts. I've merged hundreds of articles. I've changed the targeted keywords for over 1,000 posts. The SEO on this site was non-existent. I'm finally doing my best to optimize it.
My point is the more I dig into this site, the more clear it is to me that it's obvious why the traffic is so bad. Pretty much all 22K articles failed to target a keyword. I'm not kidding. I'm madly changing that. The content is outstanding which is great. I have a hunch the traffic on this thing should really pop in a few months. I shoulda done this years ago.
Seriously – look at the keywords you're targeting. If it's not thin affiliate content, it's very likely poorly targeted keywords.
3. Is your content good… enough?
I don't publish the best content in the world. I publish pretty good content. It's good in relation to what's out there for the most part. That's what it takes. In some niches, that requires insanely good content; in other niches, not so much. You can't go wrong erring on epic.
If you don't focus on thin affiliate content and you're going after easy-to-rank keywords but still are getting nowhere after 18 to 24 months with hundreds of published articles, take a long look at your content.
If you're not sure what good content is, compare it to other sites for the same topics.
4. Did you ever build sketchy links to your site?
If you once upon a time you built sketchy links to your site with a link building service, this might be the culprit. It's impossible to know for sure but it's possible. I'm not sure what you can do about it since it's not an issue I face.
5. Did you choose a YMYL niche?
YMYL stands for "Your Money or Your Life" which refers to health and money oriented niches. If your site is one of these and you're spinning your wheels, I hate to say it, but you gotta bail on it OR get sufficient trust metrics on your site to meet EAT.
Get credentialed yourself or hire credentialed writers. You need to show Google and world that your content is authoritative and trustworthy.
For example, Google pretty much ranks only two sites in health; Healthline and Webmd. The Mayo clinic does pretty well also. You will get nowhere going up against these sites. It's the same with money advice sites. That's a tough niche to crack (even if you do stellar keyword research). If I had to choose though, I'd go with money topics. I suspect there's more wiggle room there than health. I'm not going to medical school any time soon.
If you've been in this business since 2018, you'll remember the brutal Google Medic update and know all about YMYL. However, now that a few years have passed, folks getting into this line of work probably don't know about this SEO issue. Now you do.
6. Was your domain registered before you got your hands on it?
It's possible your site was a live site before you registered it and ended up getting penalized in search for whatever reason (likely spammy links). If this was the case and you can't find a service to fix it or you don't want to keep spending time on a dud domain, move that content over to a fresh domain. This sucks because you don't want to do the 301 redirect from the trashed domain so you have to start over. But at least you have that content.
This has happened to me twice so I know the feeling.
6. Technical problems
It's been known to happen that some silly technical malfunction or glitch prevents sites from ranking. For example, some folks have forgotten to uncheck this box in WordPress (under Settings => Reading):
For the record, you want that box left UNchecked.
The best thing you can do to ensure your site doesn't suffer technical glitches is to get it set upon Google Search Console and dig around the reports and become familiar with it. It's a wealth of info on website health (with respect to ranking in Google). You want to ensure your URLs are indexed without errors in Google.
Over the years I've had some massive technical problems befall me such as:
1. Brutal malware attack that was so bad Google deindexed the site.
2. Yoast SEO plugin stopped redirecting image attachment pages to its parent post so my indexed URLs skyrocketed to 120,000 within a couple of weeks. That did some damage. Basically my site's live URL count went from a few thousand to over 100,000 in days. If it were all killer content, that would be amazing. It wasn't. All those URLs had one image on it.
I'm sure there were others but those were two biggies I remember clearly that I was able to diagnose inside Google Search Console. They both cost me a lot of money and stress… but probably not as much stress as the poor person who was responsible for Facebook's outage the other day.
Bailing on your site should be a last resort
If you can figure out the issue, stick with the site unless it's a YMYL niche. That said, if you are in a YMYL niche and you're getting traffic, then you're doing something right.
Setbacks are normal especially during your first couple of years.
Most folks who are earning 5-figures per month have a trail of mistakes and setbacks a mile long, including yours truly.

Jon Dykstra is a six figure niche site creator with 10+ years of experience. His willingness to openly share his wins and losses in the email newsletter he publishes has made him a go-to source of guidance and motivation for many. His popular "Niche site profits" course has helped thousands follow his footsteps in creating simple niche sites that earn big.