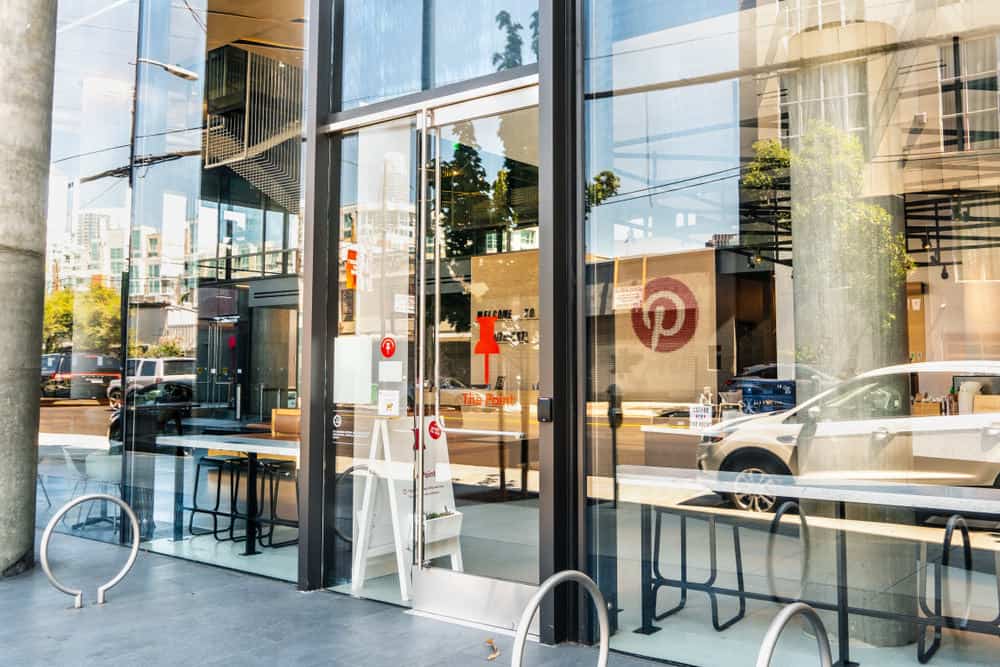 Did you know that the phrase "what is the purpose of Pinterest" is a keyword?  People actually search that according to Ahrefs.
As a keyword hound, I'm happy to answer it.
The starting point to talking about Pinterest's purpose is Pinterest's mission statement which is "to help people discover the things they love, and inspire them to go do those things in their daily lives."
While there's no mention of marketers, Pinterest does help marketers do the thing things they love which is drive traffic haha.
Because this is a marketing blog, let's start with Pinterest's purpose for marketers followed by Pinterest's purpose for end-users and of course Pinterest owners.
1. Marketers: Why should you care about Pinterest?
I lump bloggers, affiliate marketers and niche site publishers in this group.  Anyone using Pinterest for exposure or traffic falls under the marketer group.
It's not a trick question.  I know what you're thinking and you're correct.
For marketers, the purpose of Pinterest is revenue. More crassly put, it's about making money.
Broken down into bits n' pieces, Pinterest is about brand exposure, website traffic, and sales (or ad revenue/affiliate commissions).
That's it.
To that end, Pinterest CAN be very effective.  It boils down to your niche.
For insurance brokers, Pinterest isn't so good.
Images of an automobile insurance policy aren't exactly going viral.
For restaurants and food bloggers, Pinterest rocks.  People search for recipes and food ideas in the millions.
Is it easy to make money with Pinterest?
It can be.  It depends if you do it right or wrong. It depends on your line of business or blog niche.
With the right niche and methods, it's a goldmine.
With one site I drive 300,000 visitors from Pinterest every month.  Even though that site is primarily monetized with ads, that adds up to a lot of revenue.  It's a full time living actually.
2. Pinterest End-Users: Why should you care about Pinterest?
Pinterest's mission statement suggests Pinterest exists to serve end-users (not marketers).  But you and I know Pinterest exists to make money by serving end-users AND marketers.  It's a 3-way relationship.
In other words, what does Pinterest offer end-users?
Who are end-users?
They're the lion's share of folks who look for ideas on Pinterest for non-commercial purposes.  They're the foundation of Pinterest.  Without them, Pinterest doesn't exist.  While there are a lot of marketers working Pinterest to the bones, Pinterest's focus isn't for marketers.  It's for end-users who set up boards for fun, inspiration, information, etc.
Does Pinterest help people?
Sure it does.
People love it for good reasons.  Here's why.
Great interface
Google Images is ugly.  Flickr is so 2000's.
Pinterest is stylish; a joy to use.  'Nuff said.
A picture is worth a 1,000 words
This gets to the heart of Pinterest's appeal.
One can communicate a great deal with an image or graphic.  Instead of reading a 1,000 word article, folks pin a pin.  That's assuming a picture really is worth a 1,000 words.  In some cases it is and more.
The point is by pinning, folks can organize, save and retrieve a lot of information in a convenient space just because a picture is worth 1,000 words.
Save ideas
This is Pinterest in a nutshell.
Folks can manage a home with Pinterest.  They can save:
Recipes
Craft ideas
Hobby ideas/tutorials
Gardening ideas
Interior design ideas, and
so much more (anything visual and then some via the over-used text-overlay images).
Anything visual, which is a lot and conveys a lot without text, can be quickly found on one's boards.
Learn stuff
Pinterest is now a search engine.  You can find all kinds of useful information just by typing seed ideas in the Pinterest search bar.
This makes Pinterest an information provider that's good yet different from Google.
Google is great but it's not perfect.
Sometimes image results are just what the doctor ordered.
Inspiring
Who hasn't been on Pinterest and not been inspired?
The projects people create are amazing; inspiring.
After 20 minutes on Pinterest I find myself unexpectedly searching Homedepot.ca for everything I need for my next project (until I snap out of it and come back to reality).
Great on mobile
With the app, Pinterest works great on mobile devices.
Pinterest's tech is awesome.  It's fast, easy to use and simple.
Because it's so easy to use on mobile, folks can manage their life to some degree on their phone which is attached to everyone at all times.
Any platform that requires a desktop ain't going to make headway in the general population. Business users, yes.  Household consumers? No.
3. Pinterest Owners – What do they get out of it?
Like marketers, the answer is easy. It's money.
Okay, they probably gain a sense of accomplishment having created and grown something really cool.  Yes, Pinterest is a very cool website.
Admit it. You wish you came up with it.
Ben Silbermann is the co-founder. He's worth $1.3 billion thanks to Pinterest.
Since going public, Pinterest serves shareholders.
As of June 4, 2020, Pinterest is worth $12.43 Billion (market cap).
It's been worth nearly twice that since going public. The stock hasn't performed well, but that doesn't mean early investors and of course the founders, didn't make a fortune. They did.  It's worth over $12 billion.
Shareholders seek money via return on investment.  They buy hoping the stock price goes up and/or it hands out dividends.  Pinterest is not yet at the stage of paying dividends.
In 2019 Pinterest generated over $1 billion in revenue.  Here are the numbers for Q4 2019:
Earnings per share: 12 cents, excluding some items
Revenue: $400 million
Monthly active users: 335 million
Average revenue per user: $1.22
Source: CNBC
Think about that.  A website is worth billions.  335 million monthly active users is insane. It's not the only site with such numbers.  There are many, but it's still astonishing.
The final stakeholder is employees
Pinterest provides them a livelihood; probably a good one as most tech jobs do.
You know, the gourmet cafeteria with free food, ping pong, nap pods, cool workspace design.  It's a far cry from the coal mines.
Check out pictures of Pinterest's headquarters here.  It's really cool.
They no doubt work hard and are proud of their work.  I would be.
What does Pinterest do for me?
Pinterest drives 300,000 monthly visitors to one of my sites.  It's awesome. It continues to grow.  It's a major traffic source.
At the end of the day, Pinterest makes me a nice chunk of change every month ($5K to $7K) in ad revenue.
Do you want to learn more about Pinterest for marketers?
Jon runs the place around here.  He pontificates about launching and growing online publishing businesses, aka blogs that make a few bucks.  His pride and joy is the email newsletter he publishes.
In all seriousness, Jon is the founder and owner of a digital media company that publishes a variety of web properties visited and beloved by millions of readers monthly. Fatstacks is where he shares a glimpse into his digital publishing business.