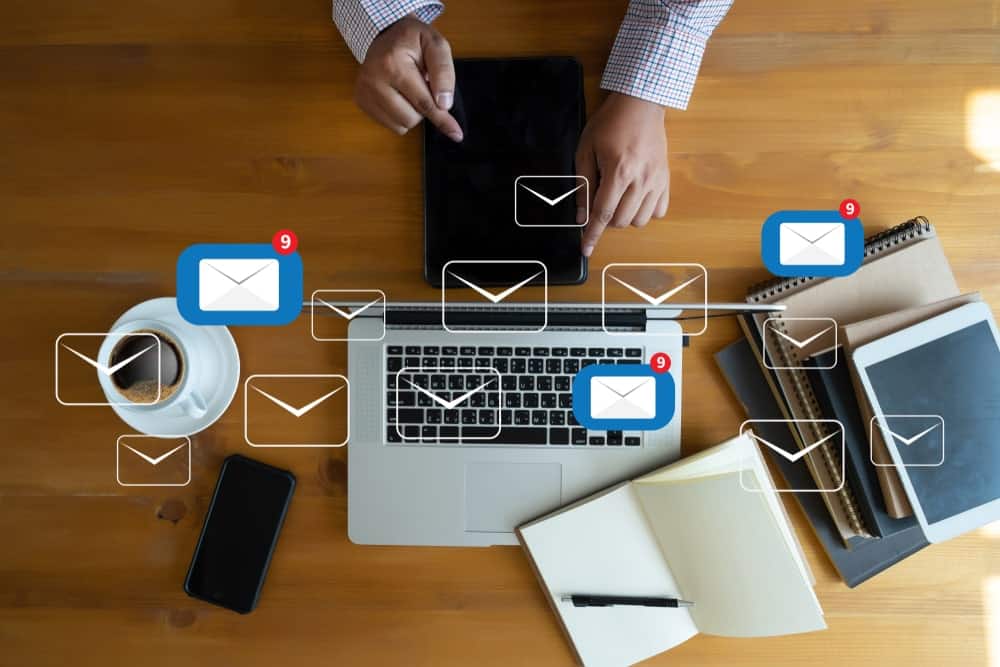 I do email marketing for 2 sites.  I've been at it for years.
Over the years I've used several email marketing platforms (aka email autoresponders), so I have a decent idea as to what's good and what's bad.
There isn't a one-size-fits-all which explains why several platforms thrive.
In 2020 I switched the Fat Stacks email list over to ConvertKit and couldn't be happier, for reasons I explain below.  Before that I used AWeber and tried Mailchimp.  Long ago I tried GetResponse.  I've also done a free trial with Constant Contact going back a few years.
Please note that I have not used every email autoresponder platform available.  I've used several of the leading brands, but not all.
Related: Best Email Sign-Up Form Options
Here's my list of the best email autoresponder services.
1. ConvertKit: Best for bloggers and course sellers
In 2020 I switched my Fat Stacks email newsletter to ConvertKit and am thrilled I did so.  It's a decent amount of work moving to a new autoresponder, especially a service like ConvertKit which has a powerful tagging and automations features.
I spent a few days making the switch.  It took a bit of playing around with the software to figure it out.  I now have a decent handle on it.
Why did I switch to ConvertKit?  The main reason was that ConvertKit integrates natively with Teachable, which is the online course platform I use for selling the Fat Stacks courses.  When I was with AWeber, I had to use Zapier, which I don't like because I couldn't tag buyers of individual courses.   Because I sell several courses, I can provide a much better user experience by tagging each course buyer with a unique tag.  ConvertKit makes this possible.
ConvertKit has quickly become one of the most popular email marketing solutions on the market today. It is popular for good reason. The degree of control you have for segmenting users and creating sequences is incredible.  It was built from the start with this in mind instead of added after the fact like AWeber did.  The user interface has simple use buttons and guidance to help you set up workflows. There is a column on the right side that remains out of your way, but may be missed. One thing to keep in mind is that some of the features are hidden and you have to look for them, or already know where they are located.
ConvertKit has an easy to use email creator that includes what you see is what you get (WYSIWYG) editor. Most of the formatting in ConvertKit happens in a WYSIWYG editor, which is incredibly basic. This is great for a novice user but may leave a more advanced user feeling like something is missing.
ConvertKit allows you to customize your email, but there are limits to the customization. You can change the color, alignment, and size of the font. You can also add images and files if you would like. If you want to customize it any further, you will have to edit the code. Otherwise, the program comes with three basic templates to help you create a layout.
ConvertKit collects data and metrics about the emails that you send to your customers so you have reliable information you can use for future emails. ConvertKit allows you to send automated emails and you can trigger the emails based on the behavior of your customer. ConvertKit provides you a way to create quick forms and landing pages.
The plans with ConvertKit start around $29 a month but can go up in price. You are able to have 1,000 subscribers with the $29 price point. While they do not have any free plans, they do offer you a free trial for 14 days.
Pros
Very powerful and easy-to-use segmenting features.
Integrates with Teachable.
Awesome email newsletter editor (for text-based emails which I primarily send).
Incredible automation capability with sequences, tagging, etc.  You can control with a few clicks who gets your emails.  While this isn't always necessary, when it is, it's invaluable.
Cons
The interface takes some time to figure out. It's more complicated than AWeber, but it's worth learning.
The support is not good at all.  There is no real-time live chat.  It takes 24 hours to get a response which is unacceptable for cloud software IMO.  Nevertheless, I deal with this given the benefits.
2. Aweber: Best for simplicity
I still use AWeber for my small B2B site.  I stick with AWeber because for that site, AWeber does  the job just fine.  There's no reason to spend time or money moving that list over to ConvertKit.
Up until my recent switch to ConvertKit for Fat Stacks, I used AWeber for years.  It served me well.  Deliverability was good.  The user interface is super simple and easy to learn.
However, the Achilles heal for me was that AWeber did not integrate with Teachable directly.  This was a dealbreaker.  Moreover, while AWeber has tagging, it's not a good system.
Frankly, AWeber is outdated.  It was state-of-the-art in 2008, but new services have cropped up that were built with new tech and concepts in mind that work so much better.
While many folks still use AWeber, they do so because AWeber's simplicity works for them.  If I didn't sell courses, I'd stay with AWeber.
Pros
Very easy to learn and use.
Good deliverability.
Outstanding customer support.
Cons
Lacks integration with Teachable.
Weak tagging and automation capabilities.  The Campaigns feature is far too complex compared to ConvertKit.
3. Mailchimp: Best for fancy email templates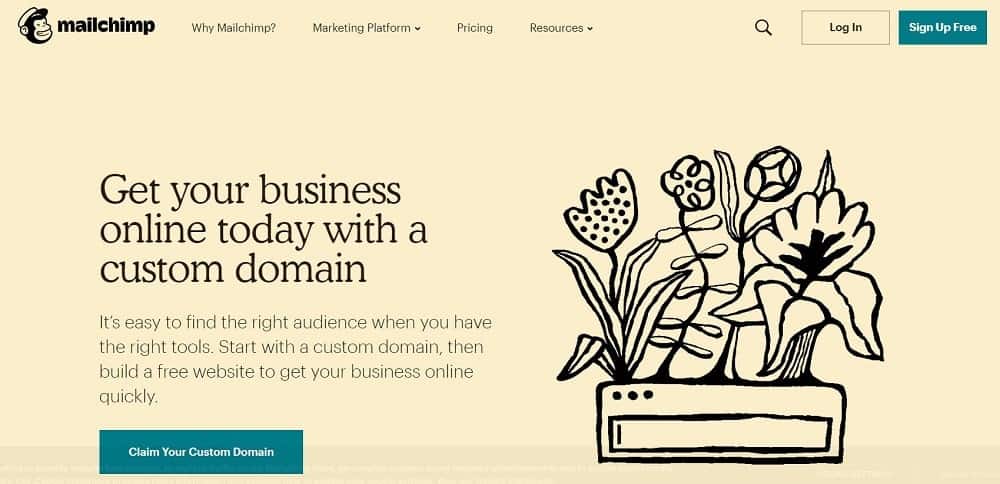 Mailchimp is like AWeber in that it's been around for years.
Kudos to Mailchimp for enhancing it's tech far better than AWeber incorporating tagging and automations.  The interface is far more current than AWeber as well.
However, after using Mailchimp for several months, I found it frustrating.  While it offers far more capabilities than AWeber, the user interface is very difficult to use.  I never developed a solid understanding of everything so it was like I was flying blind using it.
Another major dealbreaker is Mailchimp has some nonsense, vague policy against affiliate marketing.  It's absolutely ludicrous that they make some statement that affiliate marketing is not acceptable but then they say you can include affiliate links.  I don't understand it. I do affiliate marketing so I want nothing to do with this platform.
The one powerful feature Mailchimp offers is very slick email templates.  If you want to send out formatted, fancy emails with grids and images, Mailchimp is awesome.  They look great and are fast to set up with your own templates.  FAR FAR better than AWeber and ConvertKit in this regard.
Mailchimp also offers live chat support which is quite good.  Not as good as AWeber, but decent.  AWeber's support is unmatched.  Every person is knowledgeable and super friendly.  I found Mailchimp's support not the friendliest and wait times can be long.
Pros
Beautiful email templates.
Updated with decent segmenting capabilities.
Live chat support.
Cons
Expensive tiered plans.  The pricing is bizarre.  I ended up getting ripped off.  You have tiers by number of subscribers but also are capped with the number of emails that can go out.  If you email frequently, avoid Mailchimp at all costs.  I was wracking up fees like crazy.  Mailchimp needs to get rid of capped number of emails.
The interface can be challenging.  I never got a good handle on it.  In fact, I found it downright annoying.
4. Ontraport: Best for e-commerce stores
Ontraport is not just an email marketing tool. It provides you with a complete marketing automation toolset. It even has functionality for e-commerce and online stores. Ontraport is a complete customer relationship management (CRM) tool. It stores everything your customers do and manages it all behind the scenes so you do not have to. While this is a complete CRM product, the interface is a bit dated and not as robust as it could be.
Ontraport offers a campaign manager to not only create and manage campaigns but to really engage your audience. You can create your own from blank campaigns, or you can use marketplace campaigns. The marketplace has many common marketing tools. It can help you find ways to deal with abandoned carts and encourage signing up for webinars. It also offers a follow-up feature.
In addition to emails, Ontraport also sends SMS messages. These are helpful for appointments, status updates, and reminders. It allows you to create landing pages to entice your customers to visit and make purchases. Ontraport helps you create marketing that makes a difference and is relevant to your customers.
Ontraport also offers reporting and data capabilities. You can find all the information you need in one place. This application provides you with complete data to alert you as to what works and what does not.
You can understand which of your campaigns generates conversions so you can focus your attention, time, and resources on those items. It also provides you with predictive data so you can begin to understand which next steps you should take. If you can determine the areas that will grow then you can focus your attention there.
Ontraport offers pricing plans. They range from $79 to $497 a month. The major difference in the cost has to do with the number of contacts you have. All of the plans provide you with one on one service to help you get on board. They do provide a discount if you pay annually instead of monthly.
In addition to superior customer service, they have a user based community available to provide assistance at any time. They have a ton of training options and articles to help you find the answers you need.
Pros
Ecommerce functionality
Access to marketplace campaigns
Cons
Does not have a mobile app
The website can lag a bit
The interface can be challenging to learn
5. Omnisend: Also excellent for e-commerce
Omnisend has a platform that is simple to use and accessible for all users. It makes use of customer journeys and put automation workflows in place. As part of these workflows, you can add email, push notifications, texts, WhatsApp, and Facebook Messenger among many others.
Omnisend has omnichannel functionality that gives you maximum control over your audience and how exactly you connect to them. The easy to use interface combines with the omnichannel capability to send the right message to the right customer at the right time and via the right channel.
You can create an email that is targeted and customized workflows so that you can communicate with your customers. This promises that your customers have a more custom experience from the email that you send them. Omnisend provides you templates to help with email and campaigns so you can get a jumpstart on your email communications. There is no real set up required to use Omnisend.
Omnisend integrates with other applications, such as Shopify. Omnisend also provides superior customer service to help you with any questions or problems.
Omnisend offers multiple pricing plans so that you can select the one that is right for you. The most basic version is free and comes with limited features. The other plans start at $16 per month.
Pros
Omnichannel functionality
Multi pricing plans
Free option
Cons
Does not offer tagging capabilities
Templates look different on mobile devices
6. Constant Contact: Great for brick and mortar small business
Constant Contact has been one of the more popular email marketing tools for quite some time as it works well across many different industry types. This service is simple to use as it has more than 100 templates from which you can choose to frame your email.
You can use the templates as they are, or you can customize them to meet your needs. Once you are satisfied with it, you can schedule the emails to go to your contacts at any time. You have the capability to send emails on a regular basis to celebrate something specific like a birthday or anniversary.
Once you take the initial step of loading in your contacts, Constant Contact manages the rest, including bounce backs and unsubscribes. It will automatically resend the emails to those who did not open it the first time. You can even create special campaigns for coupons, donations, surveys, and other special options. The application has a drag and drop functionally which makes editing a breeze for you.
Constant Contact helps you create campaigns that are geared towards social marketing that will drive people to your website and make them aware of your brand. You will have access to the metrics that let you know how well you are doing.
Constant Contact offers two different pricing plans. They are $20 or $45 a month. The difference in cost is directly related to the number of contacts that you have. They do have a free trial option so you can try it out before you make a commitment.
Pros
Email templates available
Affordable price
Cons
Only two plan options
Reports cannot be customized
Notifications are not robust
7. HubSpot
HubSpot is a free email marketing software solution. It is easy to use with its drag and drop templates to create emails. If you do not want to use a template, you can create your own template that works with your brand. After you create your template, you can add your content simply.
After you have created your email, you can customize them for each recipient. You can customize the email based on the country in which they live or the device they use. You can create a token that is personalized for each of your recipients. When you attach the token to the email, it will set the correct preferences or customizations.
There is a smart send feature that will guarantee that your email is delivered at a specific time. You can even run a test by sending two separate emails and surveying your audience to see which one is preferred. HubSpot promises a high deliverability rate, just about 99 percent, no matter across which network it is sent.
HubSpot provides a large volume of reports about your email to let you know how your audience feels about your email so you can send an email that is effective. It has an automation platform that allows you to scale up your email marketing and achieve higher lead conversion.
Pros
Software is free
Smart send
Email reporting
Quickly makes improvements to the software
Cons
Have to pay for upgrades
An upgraded plan is expensive

Jon Dykstra is a six figure niche site creator with 10+ years of experience. His willingness to openly share his wins and losses in the email newsletter he publishes has made him a go-to source of guidance and motivation for many. His popular "Niche site profits" course has helped thousands follow his footsteps in creating simple niche sites that earn big.