I'm very familiar with the Teachable online course platform. It's what I use.  It's generated over $450K in sales in a few years.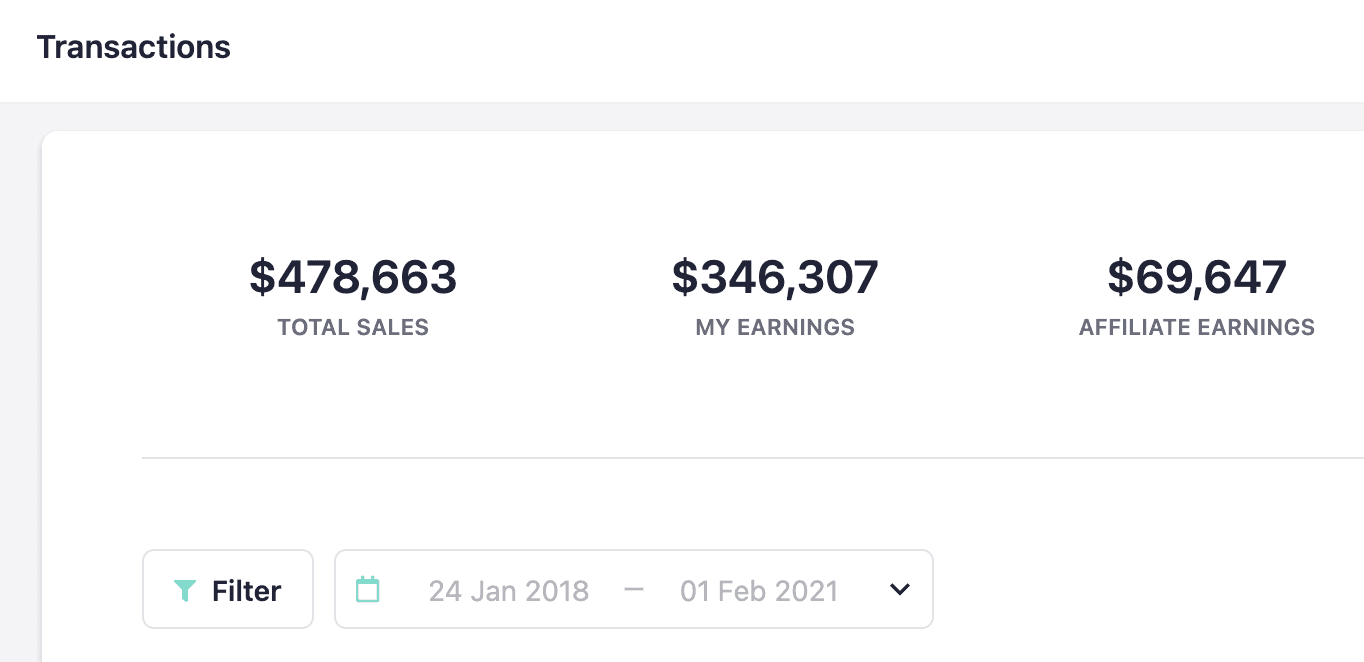 Over the years, the cost of living has steadily increased, while salaries remained virtually unchanged. This has, in turn, led countless individuals all over the globe to get deeper into debt. No nation is this more evident than the good old US.
Of all the sectors, the educational debt is more concerning to me, considering I had enrolled in a prestigious university not so long ago. According to The Federal Reserve, during the third quarter of 2020, Americans owed upwards of $1.6 trillion in student debt loans.
This represents an increase of roughly 4% compared to 2019's quarter three. This makes accessing institutions of higher learning nearly impossible for some. 
Fortunately, there's light at the end of the tunnel for those seeking to better their education. This is in the form of online learning. It offers numerous advantages over brick and mortar schools, with the most significant being affordability, accessibility, and flexibility.
According to Forbes, online learning is accelerating rapidly, and the worldwide e-learning market is projected to be worth $325 Billion by 2025. With the onset of COVID-19, most schools and universities had to shut operations.
This has led to increased interest and investment in online learning platforms such as Teachable, Udemy, Thinkific, and much more. This recent increased interest in Learning Management System (LMS) platforms forms the basis of a mutually beneficial relationship between tutors and students.
If you are skilled and knowledgeable on a particular subject, you can share your expertise on the online course creator platform- Teachable- and earn a passive income. I know this because I've been doing this for quite a while now.
In this Teachable review, I shall take you through the entire process, from creating your first digital product on the platform to marketing features, payment processing, creating a killer landing page, and much more. So, stick around.
Related: Top Online Course Platforms | Thinkific Review | Thinkific vs. Teachable
Teachable review: Background
Founded in 2014, online teaching platform- Teachable has enjoyed a meteoric rise. CEO Ankur Nagapul put the final touches on the platform's predecessor (Fedora) back in 2013. The UC Berkeley graduate taught courses in marketing created through a different platform before building something better.
No sooner had he finished setting-up the homepage than he began welcoming the first clients; this included Feng Shui, hand panning, email marketing, sourdough baking, and coding. Fast forward to 2020, the platform boasts of more than 100,000 instructors, earning more than $500 million to date.
When you can learn nearly anything for free from platforms like YouTube, Nagapal believes most students prefer to pay for their course(s). The platform faces stiff competition from competitors like Udemy, Thinkific, and Academy of Mine.
Despite this, it continues to sign on new customers. "Transparency is one of our four core internal values. We believe in making every single aspect of our business transparent internally, "Ankur Nagpal.
The team is continuously learning new skills, growing their knowledge each day, something that they attribute to their success.
Tips on picking the best course creation professional platform
Learning Management Systems like Teachable, Thinkific, Udemy, etc., have come a long way. Currently, numerous platforms are offering online course learning. This is due to increased interest in alternative education.
Thus, while looking for the ideal LMS platform, you need to keep a few points in your mind. These are:
The LMS platforms need to be easy to use, and learners should find learning materials quickly and efficiently. Failure to do this will prove detrimental to the whole learning experience.

Your choice of learning management system should be such that the system can comply and integrate with other systems and apps. This encourages students to utilize the system more and more, therefore decreasing resistance to learning.

The course platform should provide "on-demand" learning for the learners. The course builder also needs to be simple to use while creating courses. System catalogues should be made searchable to find relevant techniques and other appropriate training materials quickly.

With nearly 90% of users accessing the internet via mobile devices such as phones, iPads spend a considerable time on mobile devices.
This boosts the accessibility of the course and aligns the LMS to the "just-in-time" needs of the learner. They can learn from wherever they are, whenever.
The LMS needs to provide ample choice and variety in terms of available e-content, with a mix of texts, videos, graphics, audio, animation, PDF, and much more. Students need to leave a course, come back, and pick up from where they left.
How to Make Money from Teachable
Whether you are a YouTuber, Educator, serial entrepreneur, hobbyist, or specialize in a particular subject, you can share your expertise on the platform and earn money. I'm highly critical of the numerous money-making schemes that tend to pop-up across the internet for those that know me.
It takes a lot to convince me. But, after thoroughly going through Teachable, I can attest that it's 100% genuine. With a bit of hard work and determination, you can easily earn a passive income on the side. These are a couple of ways through which you can do this:
Affiliate marketing
This is by far the most popular and straightforward way of making money on the platform. It's also one of my favorite means of earning a passive income to date! This program's beauty is that you don't require a significant upfront investment in cash and resources.
Anyone can become an affiliate. All you need to do is look up the platform's affiliate partnership program and start earning a commission on any sales you generate. You can post your referral link on social media platforms, YouTube videos, blog posts, and so on.
And, as long as your link is up and running, you continue earning passively long after you did the job. That's powerful stuff.
Sell your course
This is by far the easiest and most obvious, straightforward way of making money from the platform. Teachable is one of the leading online course creation platforms. The LMS platform's beauty is that you don't have to be a tech genius to use it.
Teachable takes care of all the technical stuff like providing a secure payment gateway, student progress reports, managing multiple affiliates, and so on. You can build professional video, audio, and text-based courses that earn you money- passively.
Planners and eBooks
I bet you didn't know about this! That's right. You can make money off Teachable by selling eBooks and planners. You can use the platform to host and sell your digital products. The entire process is similar to creating a regular course.
Creating a course is as simple as dragging and dropping your files. Once you do this, make the file downloadable, set your price, and hit publish! 
Access to live workshops or webinars
The third way of making money on Teachable is by hosting and selling live training or workshops. You can use Teachable templates to create stunning landing pages and access payment for the live events.
Unfortunately, Teachable doesn't have a native means of live-streaming. However, you can still embed third-party live streaming directly into your lecture. This includes Livestream, Upstream, Adobe Connect, Twitch, and YouTube. 
Click on the link to learn more about this. Add a streaming platform and add the broadcasting code snippet to the "Add Code" tab in the lecture editor.
Online coaching packages
One-on-one coaching is increasingly becoming popular across most niches. Make money by selling your coaching packages on Teachable. The platform allows you to create a revenue stream while offering personalized access to your profession and expertise.
Monthly membership
This is the holy grail of earning a passive income on Teachable! Get paid month after month from selling monthly recurring membership programs. Despite this, membership models require the utmost attention to detail. It would be best if you didn't jump into them in a rush. 
This is paramount to offering value to your loyal following. Like building a course, you can add video tutorials, PDF downloads, audio snippets/clips, access to private groups, and so on. Teachable will automatically charge your subscribers the monthly fee and deposit the amounts to your account.
Who Is Teachable Designed For
Teachable operates on the premises of "anything is teachable." The LMS platform offers a world-class learning experience to students. If you are skilled, and highly experienced in a particular subject, from judo, cooking, baking, flying drones, business, marketing, and so on, then sign up and begin earning from your expertise.
The professional platform is suitable for professionals, executives, tutors, bloggers, artists, teachers, hobbyists, and virtually anyone that knows a subject matter inside and outside. You don't necessarily have to possess a university degree to get started. 
What makes the software provider attractive is you don't have to be super tech-savvy. Every aspect of Teachable is designed to be user-friendly. Therefore, you don't necessarily know how to code.
Some of the big names using Teachable include authors like Mark Dawson and Joanna Penn, enterprises like The New York Times, and niche expert Alec Steele and Pat Flynn.
Similarly, the platform is ideal for users that want the benefits linked to affiliates but don't necessarily want to manage the program. 
Packages
Teachable offers a three-tiered paid plan structure to fit a variety of client needs and budget. These are Basic plan, Pro, and Business packages.
Basic
This is the entry-level package. It retails at $29 billed on an annual basis or $39 billed every month. With this package, you get unlimited students, 5% transaction fees, course product, membership-only community, coaching product, third party integrations, course creator training, two admin-level users, instant payout, and much more.
Pro
The Pro package offers you all the Basic Teachable features along with integrated affiliate marketing, course compliance, course completion certificate, no transaction fees, 5-admin level users, priority product support, unbranded website, graded quizzes. All this for $99 billed annually or $119 billed monthly.
Business 
For the discerning client that seeks nothing but the best, the Business package will prove more than sufficient. It goes for $249 billed annually or $299 billed each month. You can save a bit of cash by taking advantage of the Teachable offer (annual billing), especially if you are in it for the long-haul.
With it, you get the Pro benefits plus 20-admin level users, priority product support, manual student imports, bulk student enrolments, custom user roles, group theme customization, and group coaching calls. Of all the three packages, the Pro package is the most popular.
Free trial
Other than these three, Teachable offers a 14-day FREE trial of their professional plan. When you click on the get started button, you'll automatically be enrolled into the Professional plan trial. Please note that you don't require a credit card to try out this option.
This serves to offer you a glimpse of what to expect, and if you find the platform sufficient, you can always upgrade to the paid plans. Once the free trial period has ended and you don't upgrade, your school will become inactive and placed on hold for up to 90days.
Included in all the plans 
Irrespective of which plan you go with, you are guaranteed to get: unlimited video, VAT (value-added tax) for EU, no fees on a free course, basic quizzes, complete courses, unlimited hosting, integrated payment processing, student management, and lecture comments.
Payment Options
If you live in the UK, US, Canada, and Germany, you can process payments using Teachable payment. Both credit and debit card transactions on the platform are processed using Stripe.
The result is that as a course owner, you can receive payouts on a daily, weekly, or monthly basis straight to their Stripe Express account. You can also customize your payout schedule. 
However, if you don't live in the above countries, you can process payments using the Monthly Payment Gateway. Credit and debit card transactions on this gateway are processed using a Teachable Stripe account.
Thus, payment processing is by the Monthly Payment Gateway. With this, you can expect to get your payment at the end of each month via PayPal.
Mixed Payment Gateways
This typically occurs when you have a custom payment gateway for one processor- Stripe or PayPal, while still using Teachable payment gateway for other payments. Please note that each gateway may have varying payout schedules, tax requirements, and refund policies if you have mixed payment gateways.
Payment Options for Students
When purchasing the courses, students have various options for payment.
These include major cards, PayPal, Google Pay, and Apple Pay. By default, students can pay with a credit/debit card across all native payment systems.
Students can access PayPal only in the event of you opting in from the back office.
Otherwise, create a traditional PayPal access.
Getting Started: Building A Course on Teachable
Like with most online course platforms, joining Teachable is reasonably straightforward. You don't need to be a computer whiz, for that matter. They've simplified the entire process. This is how to go about it:
Step-1
Once you are on the main web page, check the top-right corner for the "Get started" button and click on it.
Step-2
Once that's done, it will bring you to the next page. To create a Teachable account, you will have to provide your full name, email address, and choice of the password you'll use to log into the platform.
Step-3
Once that's done, it will direct you to fill in the name of your school. If you wish, you can skip it and handle it later on.
Step-4
Step four is more of a survey. It's Teachables' way of getting to know more about you. So, please fill in the blanks by choosing an option from the drop-down menu.
Step-5
Congratulations! Welcome to your Teachable dashboard. Now, this is how your dashboard looks like. Remember, you can customize it to your liking.
Keep in mind that this is the automatic free plan you get enrolled in once you sign-up. The layout is minimalistic, and navigating is easy. Locating any feature is straightforward. It comes with four initial steps before you can launch your first course.
They are simple to understand yet packed with all the information you will need to get started. I recommend you go through all of them.
Step-6
Once you are ready to create your first course, check on the left-hand side for "courses" under "PRODUCTS." Click on it.
This is where you'll find yourself.
Step-7
Like the rest so far, step-7 is self-explanatory. You need to provide the title name for the course and a short course subtitle to let your students know the system. Once that's done, click on "Create Course" at the bottom right corner.
Step-8
This step involves adding meat to your course's first lecture. It's mostly simple and straightforward. Teachable gives you the option of bulk import to make the process easier on your end.
Step-9
Once you have created your first course, the next step is to figure out pricing. What price will you charge per student to access this valuable information? Remember, don't price your course too high; very few people will bother to enroll. 
The trick is to find a balance between value and cost. If you find this step or any of the previous ones challenging, there are numerous resources at your disposal you can use to find a solution.
You have the Free option (suitable as a freebie to your school subscribers), one-time purchase, payment plan, and subscription. Please choose a payment plan that best suits you.
Step-10
The last step is to publish your course. Please ensure that everything is right, as, after this, students will be able to view your system. As you've seen, there's nothing much to create an educational course. 
My only advice would be to ensure that you check and verify that you have all the necessary files for the course beforehand. This will make the entire process seamless and stress-free.

Teachable Integrations
Teachable allows you to administer your school by providing you useful integrations effectively. These include:
Third-Party Integrations
Use zoom with coaching: Creators can now meet with their clients, launch and record meetings from the Teachable app. You can access the recordings in the Milestone section for that meeting.

Mailchimp and Teachable: Mailchimp is an email marketing tool. It enables you to build and manage an extensive email list. Mailchimp allows you to set up automatic emails, ensure students that sign up for your school are added to your email list, monitor and track email performance, and much more.

ConvertKit and Teachable: This is yet another email marketing tool. It's mostly used by authors, bloggers, and online entrepreneurs. You can use it to create opt-in forms, landing pages, email courses, automated emails, and so on.

Email Service Providers and Teachable: Email Service Provider- ESP, allows you to build and manage an extensive email list, create email campaigns, and monitor email performance. Integration with ESP makes promoting your courses more efficient.

Automate User Email Unsubscriptions: Naturally, some students would like to unsubscribe themselves from any marketing emails you send via Teachable. This integration makes this possible. They can do this by clicking on an unsubscribe link located at the bottom of all marketing emails or through the "Do not receive marketing emails" in their user profile.
Vizia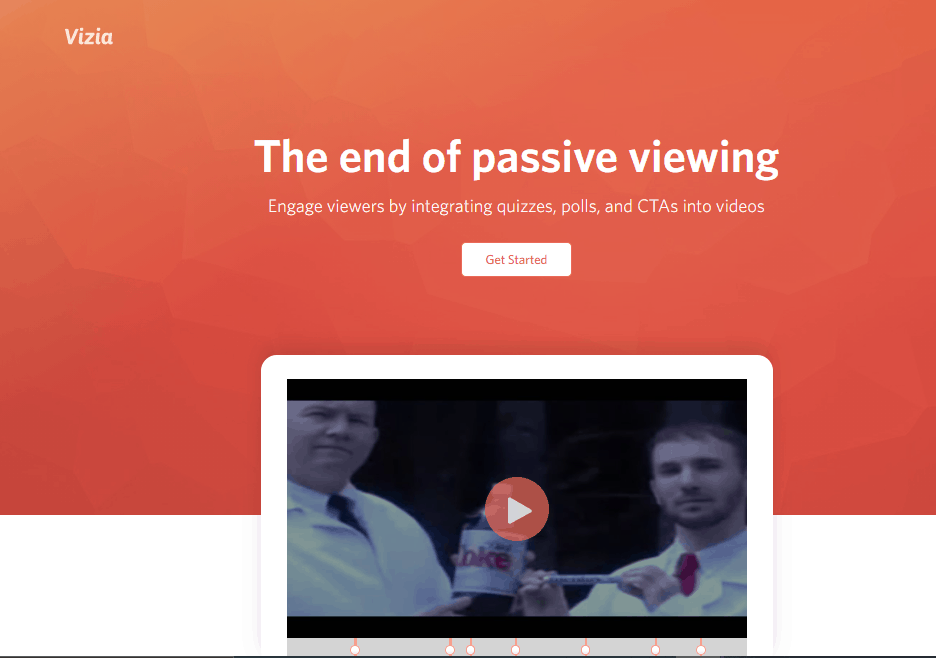 Vizia allows you to add engaging elements to your videos. These interactive videos make learning more enjoyable and engaging. This, in turn, will help you potentially grow your audience. However, this integration will no longer be available on Teachable as of Feb 15, 2021. 
Zapier
Zapier allows you to connect and automate some of the mundane tasks between your Teachable school and numerous other applications. They include marketing automation tools such as ActiveCampaign; Email service provides such as Madmimi, Spreadsheet tools such as google docs, Team communications tools like Hipchat, and much more.
Webhooks
This integration is used to send information from one app to another. In so doing, it triggers a specific behavior. With Teachable, you can expect 13 events. They include New users joining your school; users update their contact information, new sales, transactions for one-time/recurring payments, students cancel a subscription, enrollment is created, lecture completed, and so on.
Teachable Support
Teachable offers support across all the paid plans as well as the free option. However, clients under the Pro and Business packages have priority support. This means that their queries get solved much faster. The Pro and Business packages support live chat with the support team.
As a customer, I would love a dedicated telephone number I can call in an emergency. But, I am aware that this will lead to increased operational costs on the platform's end. In turn, this will make the three products more expensive.
Despite this, their primary means of communication- email, has so far proven to be reliable. There are tons of useful information under the "Knowledge base" section. Should you fail to get answers, you can always reach out to the team via mail.
They usually respond within 24 hours of receiving the email. My experience with the support team has been a pleasant one. I initially had challenges speaking with them on technical aspects, but this has drastically improved over time.
Lastly, the platforms' Facebook page is quite active, and most Teachable users are helpful and responsive. You are likely to get all the answers you need from there.
Product Features
Customization
Use your domain to connect to your own:

If you have an existing blog, you can easily link it to Teachable rather than starting from scratch.

Customize your online school experience:

With Teachable, you have the power to edit and create engaging multimedia courses, coaching sessions, and videos.

Use tools you want to use:

To further ensure seamless operation of your school, Teachable has partnered with an exhaustive list of integration partners.

Know your numbers:

Data is the new gold. Accurately track your sales and student insights using your comprehensive dashboard. Customize it according to your needs.

Sell, sell, sell:

Teachable makes marketing possible by allowing you to create stunning money-making sales and landing pages.

Make it a team effort:

The online course provider makes it possible for you to bring onboard other authors, contributors, and team members. 
Learning Tools
Unlimited everything:

Unlike other platforms that limit the number of videos, students, courses, and so on, Teachable offers you unlimited access to everything.

Talk to your students live

: With this feature, you can build on milestones, call hosting, and task features on a one-to-one basis.

Schedule and host:

Take great care of your students, from booking to intake to scheduling and learning.

Create success stories:

Engage your students with course completion certificates and quizzes. Increase student transformation using course compliance controls that require completion before moving on to the next module.

Feedback is fundamental:

Make use of third-party integration forms and surveys to quickly gather your students' feedback.

Spin up support:

Integrate with Zapier to offer next-level support with Zendesk, Intercom, Olark, and others.
Monetization
Flex your pricing options:

Offers advanced pricing options such as subscriptions, memberships, coupons, one-time payments, bundles, and more to put more cash into your pocket.

Get the word out:

Use Teachable's affiliate marketing tools to spread the word on your business. Boost your sales and profit margins.

Go global and get paid:

With Teachable's custom payment gateway, you can accept payment from across the globe in over 130+ currencies. Use PayPal and mobile payments for your online school and coaching services.

Follow the money:

Teachable does all the heavy lifting, from pixel support, author and affiliate payouts, to first and last attributes. They got you covered.

No tax troubles:

Do you operate within the EU? Don't worry; Teachable takes care of VAT each time you sell through their gateways.
Hosting & Security
Teachable takes your business very seriously; after all, that's where they earn their stacks! To ensure your school is uninterrupted and business remains secure, they offer seamless hosting to protect your data, 24/7 monitoring, instant upgrades, a 2048-bit SSL certificate, and only work with PCI level-1 compliant payment processors.
Marketing Your Course
Effective marketing forms the cornerstone of any product's success. Irrespective of how educative, engaging, and captivating your course content is, it is doomed to fail if you can't get it to the masses. Hence, Teachable offers a slew of marketing tools. They include:
Affiliate programs

: Affiliate marketing is by far one of the most popular means of marketing goods or services. The platform allows you to recruit, retain and pay your affiliates.

Customize Facebook sharing information:

As a course creator, you need to share your course links on social media platforms. When you do this, particularly on Facebook, the course automatically populates into a thumbnail. You can customize this section.

Building an audience:

Getting your first student is probably one of the most challenging steps. However, you can make this easier by starting a blog or website, networking with others in the same niche, and creating and managing various social media accounts.

Create an email list:

Email lists are a fantastic way of marketing your course. They allow you to keep in contact with your audience in a way that would have been otherwise hard.

Upselling a course or coaching product:

Upsells attempt to entice your customer to make another purchase, usually related to the initial one. You may need to consider selling some of your courses or coaching sessions as a supplement to one of your other products.

Pre-selling a course:

As the name suggests, this involves selling access to your course before its official launch. It offers a powerful means of gauging interest and makes sales way before the official launch of your course.

YouTube:

The platform provides you access to unlimited, free, organic traffic to your content even with the least amount of effort. Ensure that you provide genuine solutions to your visitors, and, in turn, they will have faith in you.

Coupons:

These are ideal for organizations and bulk purchasers such as schools, businesses, and other organizations. However, this doesn't mean you can't share them with your students.
Teachable Partners
Do you own a blog or command a considerable following on social media and would like to get paid to spread the word about the online video course platform Teachable? If so, click here to get started with the affiliate program. 
Join the best affiliate program in the market and get paid up to 30% commissions with a 90-day cookie. Nothing tops that in the industry. Earn hundreds of dollars off your work. Receive money straight into your PayPal on autopilot month after month.
Teachable offers tastefully crafted marketing tools to help you with conversions to make it easier on your end. Pick the best funnel for your audience from multiple tested funnels. They come with an email swipe copy, an overview of the target audience, historical earnings, and accompanying visuals.
Teachable makes it easy to earn money off any page. Your unique affiliate code is always accessible in your affiliate portal. Any successful affiliate needs two things: an engaging audience (email list, blog, or a social media following) and a teachable experience in creating your online courses and helping others develop their digital products.

Teachable Alternatives
As much as I love Teachable, I understand the importance of looking at its competitors. After all, how will you know if you are truly getting the best deal in the industry? This is only possible by making comparisons. 
Despite having the reputation of being one of the most reliable LMS platforms out there, here are a few of the platform's close competitors.
Thinkific
This platform shares numerous similarities with Teachable. You might think it's a sister company. Like its counterpart, Thinkific is user-friendly, and even newbies can find navigating through the platform a walk in the park.
Pros
Easy to use even for beginners

You don't require programming skills to use the platform.

Only course platform that offers no transaction fees

Phone support

Voice-over PowerPoint presentation tool that makes video production easy.
Cons
When creating content, there is a bit of quirk with the editor that requires getting used to.

Their affiliate link functionality needs to be more flexible and robust.
This platform was primarily designed to educate teachers and students. This way, they can pursue their passions. SkillShare focuses mainly on producing cutting edge online videos and offering quick tips and tricks as teaching methods.
Pros
SkillShare offers about 10% of its classes for free. Access 2,000 classes at no additional cost.

SkillShare package pricing is quite affordable; get significant discounts of nearly 50% if you commit to the yearly plan.

You get a free trial to have a feel for the platform.

SkillShare hosts a large community that's engaging and interactive.

A broad pool of classes.
Cons 
Like most LMS platforms, they offer a 30-day trial period. I would love for it to have no limit.

SkillShare is a bit challenging to browse through.

The downside of anyone being able to be a teacher means there's no vetting mechanism.
Udemy
When it comes to online course platforms, Udemy is undoubtedly one of the seasoned veterans. The platform's numbers are simply staggering. It's home to millions of students spread across various niche courses, taking on 130,000 online courses.
Pros
Udemy has been around for quite some time now.

It's home to a large volume of courses and trainers.

Getting started on the platform is relatively simple and straightforward.

The platform offers an extensive library of bite-sized courses that give you a glimpse of the topics.

Udemy provides convenient pricing for students.

You can access the platform over a wide variety of devices.
Cons 
The courses aren't suitable for a college education.

Instructors don't necessarily have to be experts to create a course.
Podia
This course creation platform is built as a one-stop-shop for all your course creation needs. Its main allure is that Podia focuses on being user-friendly, zero transaction fees, and unlimited everything.
Pros
Building a Podia course is simple; even those lacking in course making experience can use the platform.

You can create sections, add text, links, quizzes, and much more.

Competitive pricing.

Constant updates and upgrades.
Cons 
Courses on Podia are made in sections and content offering hierarchy as opposed to the two-tier structure. This can be frustrating.
Ratings
Teachable has, over the years, enjoyed a steady increase in business. This is as a result of their impeccable service, customer support, and craftily designed products. Up to 90% of clients would recommend the platform to their close friends and family.
This is how the platform performed across third party rating platforms:
Capterra
The platform scores a 4.5/5 rating from a total of 108 reviews. Over 90% of the reviews are positive.
G2
On G2, Teachable managed to get a rating of 4.1/5 from a total of 26 reviews. Of which, 53% are positive 5-star ratings.
TrustPilot
Sadly, Teachable doesn't fare so well on TrustPilot. It managed to score a total of 1.8/5 from 62 reviews, which is a low rating. A quick look at the complaints ranges from issues with affiliate payment, suspension of accounts, and so on. 
Software Advice
A similar story unfolds in Software Advice, with Teachable scoring 4.43/5 from a total of 108 reviews. 60% of users gave a five-star rating, with most likely to recommend the platform to others.
GetApp
On GetApp, Teachable managed to score 4.43/5 from a total of 105 reviews. 89% of the response is positive, with 90% of them willing to recommend the platform. The high rating across major product review platforms is an excellent indicator of a company that knows its doing.
As a student and aspiring course creator, these are the kinds of things you need to look at before joining any platform.
Customer Review
Capterra
This is what clients had to say about their experience on Capterra. Click here to read more reviews.

G2

Trustpilot

Software Advice

GetApp
Pros
Ease of use:

Teachable makes it easy for anyone to use the platform and make professionally looking course content. You don't need to learn how to code or possess programming skills. Creating a course is as simple as "drag and drop."

Guarantee:

Teachable offers a 30- day money-back guarantee across its paid plans. So, should the platform fail to impress you, you can always get your money back.

Unlimited everything:

If you've ever hosted videos, you know how expensive it can get. The fact that Teachable allows you to host unlimited videos for your course content is impressive.

Payment processors:

The fact that the online course creator works with PCI level-1 payment processors adds confidence. You can rest assured that your money and details are safe.

1-Page checkout:

Each course in your school has its checkout page. You can add bullet points, testimonials, and course guarantees.

Native comments:

Enabling comments in your course lectures helps schools foster student engagement and interact directly with students. Ensure to moderate comments before they appear in the comment thread, and if needed, delete statements.

Taxes:

Teachable takes care of your V.A.T. payment if you are operating in the E.U. This way, you can focus on important things like growing your business.

Features:

Teachable comes with tons of advanced useful features like upsells, student reports, quizzes, drip courses, affiliates and live classes, and webinars.
Cons
Teachable branding:

While it's possible to remove most of the Teachable branding from your school, the word "Teachable" will still appear in a couple of places, including the logging in URL and checkout pages.

Payment gateway:

Receiving payment via Teachable's payment gateway is a bit sluggish, and it takes a while to receive your cash.

30-day guarantee

: Teachable requires you to offer a 30-day money-back guarantee on all your course sales made through their payment gateway.

U.S. taxation:

While the course platform takes care of V.A.T. in the E.U., they don't calculate U.S. taxation. For this, you have to retain the services of an accountant or bookkeeping app. This potentially eats into your profit margin.

Email system:

Teachable's native email system is fundamental at best. It only allows you to send emails to existing users that have an account under your site.
Conclusion
Customer User Experience

Course Owner UX

Support

Accounting Finance

Affiliate Platform Features
When it's all said and done, Teachable remains a robust online course platform for edupreneurs looking to make money. It also offers an enhanced learning experience for students seeking alternative learning experiences. 
You get to learn at your own pace and pick packages that best suits your pocket. With Teachable, you can create stunning courses with plenty of tools to help your students make the most of their lessons. 
However, the course platform isn't for everyone. It's not perfect. If you are looking for a robust platform that allows you to sell excellent courses and master your sales funnels, I believe Udemy might be the right choice for you.
Despite this, I would still recommend the platform to any upcoming entrepreneur looking to do some good and earn a bit of cash. Their basic plan is reasonably priced, making it easy for anyone to join the online course platform.
Finally, please note that from the time you create a Teachable account to selling your first teaching course may take a while.
Considering the online course creation niche is worth billions of dollars, it's quite competitive. Hence, it would be best if you exercised lots of patience. So far, I only have praise for the platform, but if I were to do it all over again, I might go with Thinkific (emphasis on MIGHT). Good luck!!
F.A.Q.
When does the course start and finish?
The course starts and never ends. It's all self-paced. You decide when to start and finish a course.
How long do I have access to a course?
How does an entire lifetime sound? Once enrolled, you get unlimited access to this course for as long as you like. You can download class videos and PDFs on your computer for later learning.
What happens if I'm unhappy with a course?
Teachable would never want you to be unhappy for whichever reason. Please get in touch with the support staff before making a purchase, as online classes are non-refundable.
How do I get in touch with the support team?
Unfortunately, there's no dedicated telephone number if you want to reach out to the support team. However, the support team does operate an extensive knowledge base center. Click here to access it.
Does Teachable offer a FREE plan?
Absolutely! When you first sign up, you are automatically enrolled into the Pro plan. This offers you the chance to have a feel of the platform. Please note that the account will be up for only 14 days, after which you need to upgrade to a paid plan.
What sets aside Teachable from other online course platforms?
The course creating platform offers unlimited everything- videos, students, courses, and so on. They are obsoletely transparent in their dealings.
Does Teachable offer an affiliate program?
Yes! Teachable offers the best affiliate program in the industry. Affiliates receive up to 30%. Joining the program is easy and straightforward.

Jon Dykstra is a six figure niche site creator with 10+ years of experience. His willingness to openly share his wins and losses in the email newsletter he publishes has made him a go-to source of guidance and motivation for many. His popular "Niche site profits" course has helped thousands follow his footsteps in creating simple niche sites that earn big.