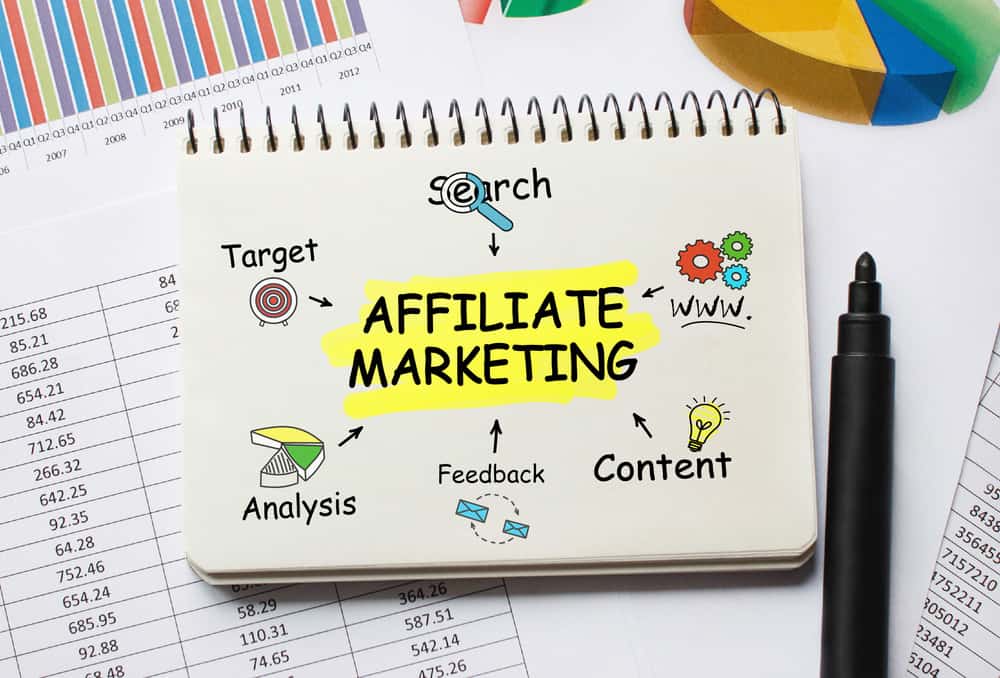 So you want to become an affiliate marketer.
Let me rephrase.  You want to become a successful affiliate marketer.
I can't fault you for this.  Making a living as an affiliate marketer is sweet.
In addition to all the usual "be your own boss" benefits working wherever you want, there is no earnings ceiling.  There really isn't.  While I don't know any personally, I'm sure there are affiliate marketers earning more than $1 million in net profit per month.
I'm a moderately successful affiliate marketer earning $10,000 to $18,000 per month.
Just so you know I'm not making this up, here are a few screenshots.
Here's one check as an example received in Feb. 2020 (paid quarterly):
Here are recent Amazon commissions (last 30 days):
ShareASale commissions: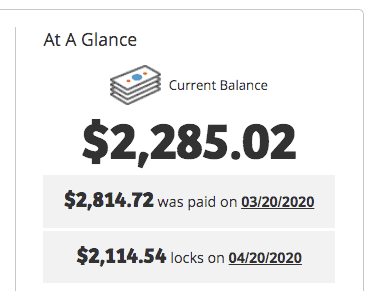 While the above may seem like a lot to some readers, it's a pittance compared to what top affiliate marketers do.  It really is.
I've had great success with various affiliate programs and dismal failures. I'm a member in most major networks. I've used umpteen in-house programs. I've done (and do) lead gen. I've come up with creative custom referral programs.  All-in-all, I've been around the block and do my share of affiliate marketing.
Before I dive into the list of what I consider the best affiliate programs for beginners, I want to set out the 3 criteria I use to assess an affiliate program.
3 Criteria for Assessing an Affiliate Program
1. Chance of approval as a new affiliate marketer
It's frustrating getting rejected by affiliate merchants.  Don't take it personally.  It's par for the course.  A major consideration in whether an affiliate program is good for beginners is whether you have a reasonable chance of being approved.
2. Chance of success
Another consideration is how easy it is to promote the affiliate merchant(s) and have success.  Some affiliate marketing is trickier than others.  This is definitely an aspect to keep in mind.  There's a learning curve to affiliate marketing.  Good options for newbies must consider the potential a newbie has to earn revenue.
3. Ease-of-use
The least important but still worth considering is the ease-of-use of the backend.  Some affiliate networks and programs are not easy to use.  Some are ridiculously easy to use.
Here's my list.
NOTE:  For each program's assessment, I'm assuming you have a decent site up and running.  It's virtually impossible getting approved for any affiliate program without a decent site (or email list).
The best affiliate programs for beginners
I have a soft spot for ShareASale.  It's the first affiliate network I was accepted into.
It's my favorite affiliate network from a user experience basis. It's so easy to use.  It's also relatively easy to get approved and most merchants are pretty easy to get approved with.  This is what makes it a great option for beginners.
Moreover, there are thousands of merchants on ShareASale spanning pretty much every niche.
Chance of approval:  High
Chance of success: Reasonably good – although it varies by merchant.  The plus side is you have 1,000s of merchants to choose from.  That said, you are approved on a merchant-by-merchant basis.
Ease-of-use: Very easy to use. It's by far my favorite affiliate network user interface.
2. Skimlinks
Skimlinks is ideal for beginners because once approved, you can be an affiliate for 20,000 merchants.  Sadly though, Amazon recently severed it's relationship with Skimlinks.  That means if you want to include Amazon in your promotions, you need to apply directly with Amazon's affiliate program.
Skimlinks offers two ways to use their service.  The first is to put their code snippet on your site which will turn every link to a merchant in the Skimlinks' network into an affiliate link.  This makes affiliate marketing dead-simple.
The second way is to use the Skimlinks link building tool and create individual affiliate links one at a time.  I opt for this method because I don't like the lack of control of having every merchant link turned into an affiliate link.
Chance of approval:  Good
Chance of success: Very good – although again it varies by merchant.  The plus side once approved with Skimlinks, you are approved with every merchant.  That means you have a lot of promotional opportunities at your disposal.
Ease-of-use: Very easy to use. It's a very slick and easy-to-use interface.
3. Amazon Associates
Update April 15, 2020: Amazon is cutting affiliate commissions.  Ouch. Amazon is still ridiculously easy to promote and converts well, but the commissions are turning into pennies.  Read more here.  I'll keep Amazon in this list just because it's good for incremental revenue, but I'm not sure it's viable as a primary revenue driver anymore.
Most niche site publishers eventually become an Amazon affiliate, aka Amazon Associate.  Amazon converts well and sells pretty much everything.  Amazon is a site where just sending traffic to it will result in commissions because so many people buy from Amazon regularly.
Chance of approval:  Good
Chance of success: Very good.  If you can send visitors to Amazon, you can generate commissions.  Of course, the more aligned your content with the products, the better you'll do, but even sending people there randomly will result in commissions.
Ease-of-use: Very easy to use.  In fact, there are many plugins that help promote Amazon.  Amazon also offers many tools you can use as well.  All-in-all, it's a dead-simple program to use.
4. Software affiliate programs
If you've read my blog for a while, you know I love promoting software.  I earn by far the majority of my commissions via promoting software.  The check above is from promoting software.  I promote several other software platforms across my niches as well.
I love promoting software because:
many offer recurring commissions,
software converts well,
if you choose the right niche, there are many with low competition.  That said some have high competition such as email software and website hosting. I stear clear of those. I look for super niche software that most people have no idea exists.
relatively easy to get approved.  If your site aligns with a particular software, they'll approve you.  I seldom get rejected.  Most are very happy to get affiliates on board and are willing to work with you.
The future is bright for software affiliate promotion.  As our world continues becoming more high-tech, more and more software will be developed for every niche imaginable.
5. Custom affiliate arrangements
A custom affiliate or referral arrangement requires some legwork, which isn't easy, but it can be the easiest way to make money as an affiliate.
I've done this several times.
It's easy because there's no competition.
As soon as a product or software launches an affiliate program, all the bloggers come out of the woodwork promoting it.
But, if you do something in the dark, you end up the only affiliate promoting.  You're the only review.  You get a monopoly on promotion.  And yes, I've done this in the past with great success.
How do you track and set up the program?
What I've done is have the merchant create a custom landing page.  All referrals that sign up via that page is tracked to me.  It's that simple.
You must have a site that clearly shows that you can successfully promote the merchant.  They will not go through the hassle unless they believe you can generate sales.
Do NOT suggest they get a formal affiliate program set up.  When they do that, you lose your advantage.
6. Clickbank
I don't promote much on Clickbank but some people do really well there.  The reason I'm including Clickbank in this list is because it's very easy to get approved and once approved, you can promote anything in the network.  The commissions can be very high too.  Clickbank was the second or third network I joined.  Basically, I joined ShareASale, Amazon and Clickbank around the same time.
The thing with Clickbank is you need to check out the products because there's a ton of junk there.  Be warned.
Chance of approval:  Very good
Chance of success: Moderate.  I say this because it's mostly info-products and it must align very tightly with your audience.  If you do successfully sell CB offers, you can make a lot of money because the commissions are high.
Ease-of-use: Very easy to use.  You can get affiliate links with a few clicks of the mouse.  It's a well designed affiliate portal.
The worst major affiliate programs for beginners
If you're like me, you might be wondering what are difficult affiliate programs for beginners.
My list of difficult affiliate programs for beginners includes those that are difficult to get into, difficult to use and/or difficult to actually successfully promote.
Here's my list.  Note, many bloggers consider some of the following as easy or good for beginners.  I don't and I explain why.
I've used every program listed above and below  with one exception and that's Walmart.  In fact, the reason I haven't used Walmart is the reason it's included here – they denied my application hence making it difficult.
Finally, just because it's listed below doesn't mean you should avoid it. Often the reason it's there is because it's difficult to get approved with.  If you get approved, you've jumped the hurdle.
1. CJ.com
I've been with CJ.com for years and have earned tens of thousands with the network.  Overall it's a great network but it's harder to be approved by CJ.com as well as many of the merchants in CJ.com.  If you happen to get approved with CJ.com, you still have to apply to each merchant.
The plus side with CJ.com is it includes some of the biggest brands and companies in the world.  It's a top-tier network.
I don't care much for the dashboard either.
Chance of approval:  Difficult. You need a good site with decent traffic.
Chance of success: Moderate.  I say this because it's hard to be approved.  However, if approved and your intended merchant approves you and your content is nicely aligned, you chance of success dramatically improves (assuming you have website traffic and/or a good email list).
Ease-of-use: I don't find the backend very easy to use. It's slow too.  Not my favorite, that's for sure.
2. Viglink
Viglink is like Skimlinks except with Viglink you need to also be approved by each merchant.  I don't like this at all. It defeats the purpose.
The only reason I like Skimlinks is I get instant access to 20K merchants. It's a time-saver more than anything else.  There are many merchants I promote in a one-off fashion and don't care to apply to their program. I prefer, instead, to simply snag a link from Skimlinks.
Hence, Viglink makes my "difficult" list.
3. Credit Cards
Fortunes have been made with credit card affiliate programs.  If you have targeted traffic, what could be easier than selling credit?  Moreover, you get paid when referrals fill out an application.  In other words, you get paid even if your referrals don't spend a nickel.  This is very sweet.
However, the reason it makes my difficult list is it's very difficult to get approved.  Moreover, there are heaps of regulations surrounding credit card promotion.  I know firsthand.  I recently applied for and was accepted with the Bankrate.com program.  Applying and getting approved was like applying for a job.  Lots of hoops to jump through.
On top of that, they vet every piece of content.  You'll be lucky if you don't have to make mountains of revisions.
All-in-all, it's a major hassle.  Only apply if you have a very good chance of making a ton of money with them.  For example, if you publish a personal finance blog, by all means apply.  If you run a crafting blog and think credit cards have universal appeal, think again.  You might make a few bucks, but it's not worth the hassle. Your time is better spent elsewhere.
4. Lead Gen
Lead gen is earning from referring leads to businesses.  I used to do this with some local law firms (which was a custom referral arrangement I set up).
I currently do lead gen in a different industry with one niche site.
It can be very lucrative, but it takes a bit of know-how to do it well.
5. Impact Radius
Impact Radius is an affiliate network much like CJ.com and ShareASale.  For some reason that I can't figure out, many big companies get listed with Impact.
The reason I say "can't figure out" is because I find the Impact Radius affiliate portal the most complicated system in the world.  It's so bad that I don't bother promoting merchants in there.  It's too much hassle trying to get a link.
Unless your ideal merchant is in there, look elsewhere.
6. Walmart
I was and am rejected by Walmart.  I don't know why. I don't really care because I just send the same folks to Amazon, but for some reason it's hard to get into the Walmart affiliate program.
I followed up the rejection email asking why and for a reconsideration.  I received no response. It's like they don't care.
I don't hold a grudge. I merely include them here because it's pretty rare that I get rejected from a company like Walmart given my numbers.
That said, this rejection was 3 years ago. I never bothered applying again.  Amazon is a nice outfit that's happy to serve my referrals.
Besides, I can promote Walmart via Skimlinks, which is what I do (to a very limited degree). All-in-all, I prefer promoting Amazon.
7. Finance offers
Last year I applied to be an affiliate for a finance newsletter.  It paid insanely high commissions on a recurring basis.  The application process was a bit of a hassle.  I ran some promotions but sold nothing.
The thing with finance offers is there is a ton of regulation involved. It's not the merchants' fault.  They probably loathe the regulatory restrictions more than affiliates.  Nevertheless, it makes applying for and complying difficult.
On the plus side, if your traffic is nicely aligned, you can make a ton of money with these offers.  After all, it's in the "making money" sector which sells like gangbusters.
That's a wrap.
I only cover the biggies.  There are thousands of in-house affiliate programs that I have not used.  Some may be ridiculously good for beginners and others not so good.  It also depends on your niche obviously.
Don't forget about Monetizing with display ads
Don't forget about the display ad option.  IMO, the easiest way to make money from content sites is by placing display ads on the site.  While these won't earn nearly as well as affiliate programs on pages that target buyer intent keywords, using ads gives you flexibility to publish content on almost any topic and still make money.  There's a reason 70%+ of my income is from display ads.
If you're new to this blogging thing, try Ezoic (I use Ezoic on several sites).

Jon Dykstra is a six figure niche site creator with 10+ years of experience. His willingness to openly share his wins and losses in the email newsletter he publishes has made him a go-to source of guidance and motivation for many. His popular "Niche site profits" course has helped thousands follow his footsteps in creating simple niche sites that earn big.