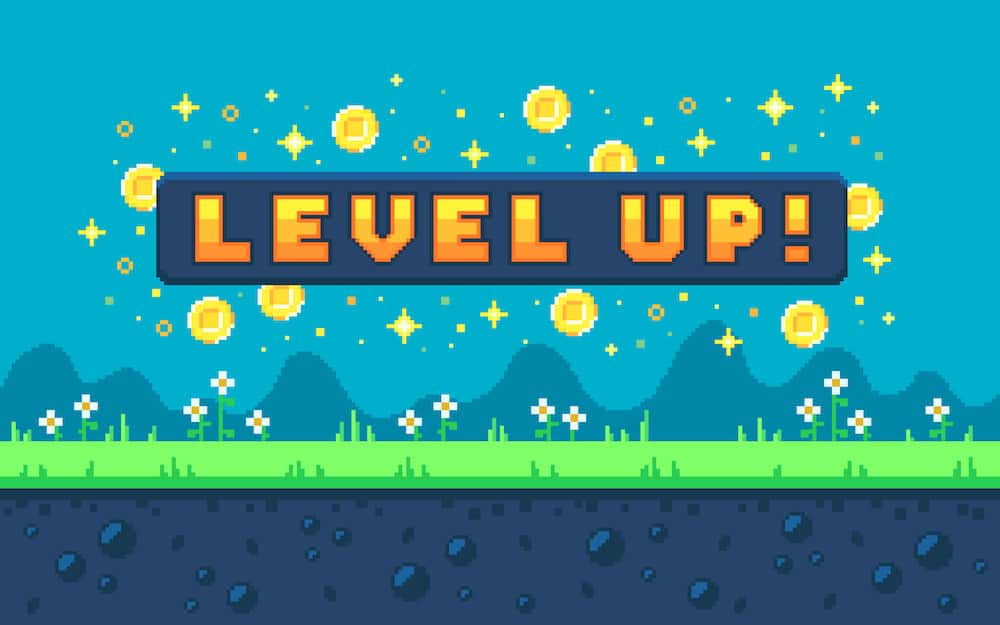 Jon intro: I invited Mushfiq to publish this piece because he has extensive experience buying website and then increasing revenue with existing traffic (he also grows traffic).  This article offers some good suggestions on how you can improve revenue with existing traffic.
Here's Mushfiq…
As niche website builders, it's imperative we think of our websites more than a "niche" site that funnels visitors to various affiliate programs to earn pennies on the dollar. Our sites are much more than that; we have the attention span of real people, looking for real solutions.
Instead of funneling people away to other people's solutions, we can double down and implement out-of-the-box tactics to level-up our "niche" sites to become strong media brands.
In this write-up, I am going to cover 3 ways to level-up any niche site receiving traffic from organic and/or social media.
Let's get to it!
Create Digital Products (or buy them!)
You've heard this over and over again: build your digital products whether that be a series of e-books, a digital course, private community, etc.
There are three ways to go about creating and selling your digital products:
Build it yourself

Hire an expert to build one for you

Buy digital product rights from other bloggers, brands, etc (my favorite!)
Do-It-Yourself Approach
This is the most straightforward approach and the one most niche site builders employ.
Here's the thing though. Most of us are not experts on the topic of our niche sites. I know I am personally not an expert on the sites I currently manage in the outdoor, and dating/relationship niches. Therefore, in turn, the digital product created in this DIY approach will be of sub-par quality if just hacked together.
The flip-side is with enough research, time, and effort, you can put together a decent product that can sell.
Hire An Expert To Build Products For You
If you do not feel confident putting together a digital product yourself, your next bet is to find an expert and pay them to put one together.
Finding talent these days is simple. You can use platforms like Upwork to put out a job listing that you need a niche expert. You can use LinkedIn to recruit actual field experts and hire them one-off to put together the product.
Tip: if you are hiring an expert, make sure to ask them to also write a unique article for you. This way you can get their bio, profile pic, social accounts added to your site, and About page. This will give your site more authority.
Buy Digital Product Rights
This is my favorite approach and one that not many discuss. Reach out to bloggers, or e-commerce shops selling digital products and ask them to buy the resell rights.
For a site I operate in the outdoor niche, I was seeing an e-commerce brand with both physical and digital products. The digital products were intriguing to me since the owners were true experts in the field.
I reached out to them to ask for a mutual partnership. Turns out they were willing to sell me full rights to market, change, and sell the e-book under my brand for no cash up front; instead they wanted 1-years worth of advertising on specific pages on my site. 
It was a no brainer! For the ebooks I received, if I were to have them created since I am not an expert, I would have to spend time planning what it would look like, then hire someone, and work on it for a few months, which could at the very least end up costing me $1,000 per e-book. 
I struck a deal with the owner for the following:
6 e-book rights:

I will get 6 of his e-books and full rights to do with it as I please (edit, sell commercially, etc).

Advertising:

on two pages of my site, I will post their products for sale in my buying guides
We put together a contract that laid out the details and what each party received in return. Win-win!
The pros of this approach:
Get expertly written digital products for much cheaper than market rates

Can be creative on what is included in the deal; sometimes upfront cash is not enticing for all brands

You can verify the sales history of the product on their site(s) to see if conversions are good. The data is valuable!
The cons include:
A legal contract needs to be created to ensure fairness and transparency

You will need to outreach to different owners and you will get rejections
The overall takeaway here is to search for brands and competitors in the same niche you are in and see what they are offering. Outreach to them asking for some sort of partnership. You may be surprised that many people do want to partner!
Source Your Own Products → Launch on Amazon FBA
Most affiliate niche sites attempt to rank for keywords such as "Best X of Y" that are product-related. Many of the products being promoted have been sourced from overseas, private labeled, and shipped to Amazon's warehouses to be part of Amazon's FBA program.
There is no reason you cannot do the same. In general, the one who owns the traffic owns the sales funnel. 
Here is a high-level process to follow.
Analyze the Data
Amazon Associates provides a plethora of data within their reports. Go to your Amazon Associates dashboard, go to Reports, and then you will see an option to Download Reports. You can download a sales report showing all products sold within a specific timeframe. I like to analyze the last 12-months of data.
Download the spreadsheet, and dig into it to find out which products you are selling the most of.
The idea is to find specific products that you can private label yourself.
Analyze Competition
Once you've found the specific type of products (e.g., let's say kitchen peeler), go to Amazon.com and research the competition. Check out what price are selling for, how many reviews, product features, among other factors
You can also use tools like Jungle Scout or Helium to perform market and product research. However, note that since you have the actual raw data of sales your niche site generates for the product, the tools wouldn't provide any further data in terms of sales. You have the most valuable first-party data available.
Once you've honed down whether the product is worth it, it's time to find suppliers.
Find Suppliers
To find suppliers, I recommend using Alibaba. You can ask for samples to be shipped to your home so you can try the product out.
The goal is to find a balance between the cost of goods vs the quality to beat out your competitors (or at the very least, match in the level of quality).
You can work out the details back and forth with the manufacturer once you find them on the wholesale platforms.
List on Amazon and Drive Traffic
The final high-level step is to list the product on Amazon, and then change out your competitor's promotions on your buying guide articles to your very own.
Listing on Amazon is another topic in and of itself. Here is a great guide to getting started.
Takeaways
Higher revenue: By promoting your products, you can go from the typical 3-5% commissions on average from the Amazon Associates program to 20-30% profit margins on your products.
Algorithmic boost: By driving traffic from your niche site to your product, you will generate organic sales resulting in Amazon's algorithm favoring your products over others
Business valuation: This is not a home run on day one; it will take effort but the efforts will pay off in terms of more revenue for the same traffic you were receiving plus much higher valuations if you decide to sell the business. Buyers love seeing multi-traffic, multi-revenue businesses and the ideal setup is a niche site (with traffic) partnered with physical products. 
Pro tip: if you have an email list for your niche site, leverage it. Email the list stating you launched a new product, and you will give away free products for testing purposes. Then you can follow-up and ask the reviewers to leave you a product review on Amazon. This will help boost your product listing up in Amazon's search.
Negotiate Private Deals with Brands on Amazon
After Amazon Associates cut their commissions in April 2020, many niche site builders were left confused and discouraged. Some categories went from 8% to 3% overnight. Ouch!
Amazon has one of the highest conversion rates of any platform online. That's why even with commission drop, it makes sense to send people to Amazon. Most people buy multiple products for which you get commissions.
To increase commissions though, I've done private partnerships where the brand pays me a separate privately-negotiated commission for each sale I generate for them on Amazon's platform. For example, for my outdoor site, I did a deal for 25% private commissions on a product priced at $240. This 25% is an addition to the 3% I already earn from Amazon Associates. This equates to approximately $67 per sale, compared to a measly $7 direct.
In a nutshell, this strategy can be summarized with the following diagram. The typical structure most niche site builders follow is:
The out-of-the-box tactic is as follows graphically:
Benefits
The benefits of this idea are:
The brand continues to be placed on my content and be recommended

The brand continues to get sales thus boosting them in Amazon's algorithm

The brand pays me extra commissions for each sale I generate on Amazon. 

I get Amazon Associate commissions on ALL product the customer buys
Process
This is what I did to lock-in a 25% private commission rate with a brand:
Analyzed my Amazon Associate orders for your site (see above how to do that)

Pick the high-value products that I am selling a significant amount of

Find the brand's email or contact form from their website

Reach out with an offer to explain the pros of this arrangement. Make sure to say that they only pay if sales are generated; this is not fixed monthly advertising. Win-win!
Partnership Structure
The partnership was as follows:
I promote their product throughout my site (where relevant) with a unique affiliate tag from Amazon Associates

End of each month I generate a report for the affiliate tag from Amazon Associates report and send them a Paypal invoice with the report attached

I receive an additional 25% commissions for any sales generated for their product
Here is a snapshot of the recent payment received:
Takeaways
This was a win-win deal and an excellent way to build deeper relationships with brands. Your niche propels you to an authority site when you've built a moat around your business.
Even if traffic for the pages where I am promoting this brand dips, my special commission structure still puts me miles ahead of my competition in terms of revenue generated for that page.
Accelerate to the Next Level
Each niche has out-of-the-box tactics you can employ. 
The above three ideas of the digital product acquisition, private label Amazon FBA products with traffic on-hand, and private brand partnerships can work in any niche. Each of these does take extra effort but solidifies your niche site into a true authority business.
If you are planning to sell your site, you would receive a much higher multiple for a site that has any (or all) of the above deployed, as opposed to a pure niche site as we know of them.
Think out-of-the-box and your business will receive out-of-the-box valuations!
Mushfiq has been buying, growing, and selling website assets since 2008. His first exit was in 2010. Since then, he has done 175 website flips with multiple 6-figure exits. His free newsletter, The Website Flip, covers case studies on his portfolio of sites and data-driven guides.

Jon Dykstra is a six figure niche site creator with 10+ years of experience. His willingness to openly share his wins and losses in the email newsletter he publishes has made him a go-to source of guidance and motivation for many. His popular "Niche site profits" course has helped thousands follow his footsteps in creating simple niche sites that earn big.