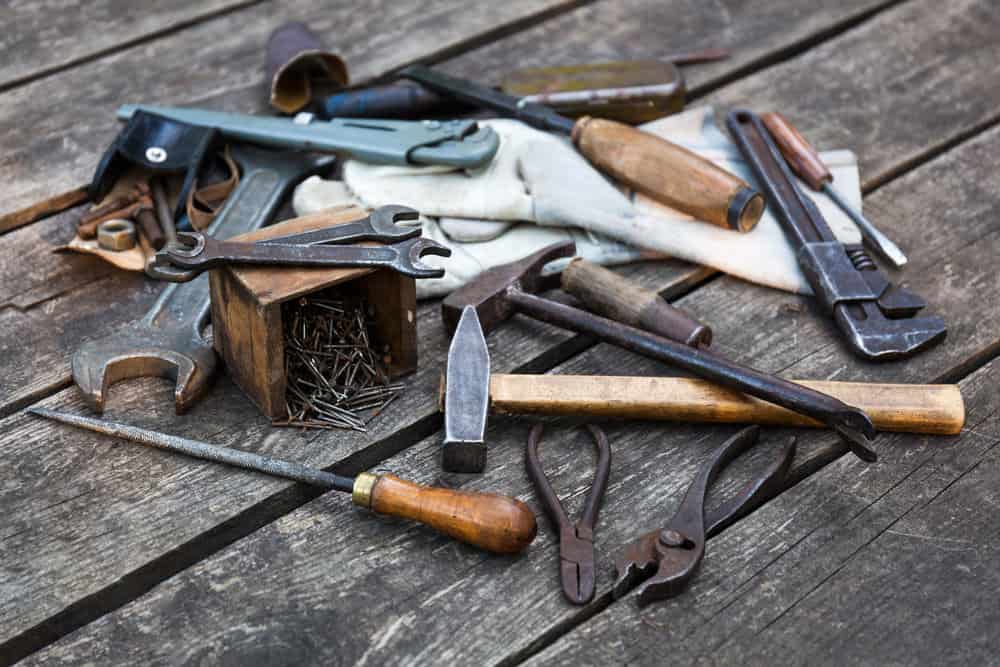 No. Absolutely not. There is no way you can do your own SEO.
I'm KIDDING.
Yeah, you can.  I do, for the most part.  I don't have an SEO degree.  SEO is not regulated (yet).  SEO is open for anyone to do for themselves and/or other businesses which cool given it's one of the most valuable skills you can have in this digital world.
But it depends on the type of SEO you do as to how much of it you will do.
If you're wondering whether it's possible to do all the SEO yourself, the answer is a resounding YES.
SEO isn't difficult.  You need to know a few basics to get 80% of it right… at least the way I do it.
Is there more than one type of SEO?
You bet.
I should clarify.
There are different approaches to SEO.
At the end of the day, SEO is about ranking keywords and search phrases in Google for traffic.  In that sense, there's only one type of SEO.
However, how you go about SEO can vary tremendously.
Do you need a degree to do SEO?
No, you don't. It's a totally unregulated industry.  The only regulator is Google and Google regulates by whether its algo ranks your content or not.  Google is judge, jury and executioner.
In fact, if you take the time to learn, you can easily do it all for your site and/or other folks.  There are various strategies, theories and approaches, but you can do them all.  No degree or schooling needed.
I kinda do my own SEO in that I don't pay an "SEO" consultant or agency.
However, I do outsource various components of SEO.
There are many parts to SEO.  You likely will do some and hire folks to do the rest.
Here are the parts.
SEO strategy
There are various SEO strategies you can deploy.  If you're a blogger or niche site publisher, you probably choose the SEO strategy.  If you're a small business owner wanting to do SEO, you probably leave that to an SEO agency.
Either way, whether you intend it or not, you will deploy an SEO strategy.  It may be more on the passive end of the spectrum focusing on publishing content. Or it falls on the aggressive end where you build links.  Maybe it's both.
If you publish a website where you want organic search traffic, you will deploy some form of an SEO strategy.
IMO, it's better to knowingly choose a strategy rather than do one accidentally.
I have a very defined SEO strategy. My strategy is to target low competition keywords and publish a lot of content targeting those keywords.  I also make an effort to incorporate linkbait in that content to attract links.  This is a more passive SEO strategy.
I don't build links.  I strive to attract them.   I also publish content that doesn't need many or any inbound links.
That's my strategy.
Other SEOs focus on building links to rank for high competition keywords.  This is a totally different approach but can also work.
Keyword Research
Most bloggers do their own KW research.  I do my own KW research.
Small business owners, again, probably leave it to their hired SEO gun.
You're probably sensing a pattern here.
Online publishers and bloggers tend to do most of our own SEO.
Most small business owners (and big business owners), tend to hire someone or an agency for SEO.
If I owned a small business, unless my main role was to market the business (which wouldn't be bad), I'd definitely hire an SEO agency to handle all of that.
There are various keyword research strategies as well.  If you're a local business, you should focus on keywords that get you more customers. If you're a plumber, the keyword "Vancouver plumber" is better than "how to unclog a sink".  People looking to read about unclogging a sink are not as likely to hire a plumber than someone searching for "Vancouver plumber".
If you're an affiliate marketing, you'll similarly want to target keywords that have buying intent behind them.  If you don't, you won't make money.
If you're like me and monetize with display ads, I can make money from any keyword.  I love this strategy because it gives me the freedom to publish on pretty much any topic within a niche… as long as there is some search volume.  The only parameter I have is that it's a term that is in fact searched.  There's no point targeting phrases that nobody will ever search.
Content production
Content production is critical to SEO.  Google ranks pages.  Those pages must have content. Therefore, if you wish to do SEO you must publish content.
This is where many folks choose to hand off SEO in the form of hiring writers to produce content.
When I started out as a blogger, I wrote everything.   I still write some articles but the lion's share of the content I publish is written by hired writers.
I suspect for most small business owners, they too hire writers (content and copywriters) to handle the content end of things.
But yes, you can certainly write your own content.
On-site SEO
If there's any technical know-how needed, it's with setting things up on your site to optimize for search engines.  If you know nothing about on-site SEO, either learn it or hire an SEO.  Don't leave it to chance  Here are the key things to consider:
SEO plugin: if you use WordPress, an SEO plugin helps.  I use Yoast.  These plugins provide the tech to create proper tags to communicate with search engines such as title tags.  Sounds complicated but it's not.  Just install it and go through the setup.
Content formatting:  You can help your on-site SEO with properly formatted content such as using heading tags for headings and if you're really analytical, peppering in variations of your targeted keyword.  At the end of the day the most important aspect with content is that it's good.  Good means that it thoroughly coves the topic.  The topic is based on the main keyword you target.
Image SEO:  Image SEO is pretty simple.  I wrote a full guide on image SEO here.
Linkbait:  I love linkbait. It sounds bad but it's not.  A nicer term is "linkable asset".  Linkbait is content that tends to attract links such as cool images, graphics, data, funny stuff (people love share funny), tools, ego-bait and epic content.
Schema markup: On the face of it, schema markup seems complicated and intimidating, but it's not.  There are plugins you can use to markup various types of content such as video, recipes, how-to articles, regular articles, FAQ, reviews, etc.
There are also online schema markup generators you can use for free.  I use this one.
While schema markup is a big pile of code/script, if you take a bit of time to inspect it, it's not all that complicated.  Despite that, I rely on the generators and plugins.
Sitemap: Every website should submit a sitemap to Google Search Console.  The above-mentioned Yoast SEO plugin creates one for you.  You just need to submit it in Search Console.  If you know nothing about Search Console, it's worth hiring an SEO to do this for you.  It's a quick, easy task that makes a big difference. If you want to do your own SEO, there is no shortage of free articles online on how to do this.  Yoast wrote a helpful article on doing this here.
Interlinking:  A good practice is to interlink related content on your site.  This is one of those easy wins that every website owner should do whether you have a local plumber website or a massive 100,000 article news site.  Interlinking can make a big difference with your SEO and helps Google crawl and understand your site.
Site speed: I know a little about site speed but not much. You can use site speed tools such as Nitropack.io and other plugins such as Perfmatters to help speed up your site.  Cloudflare is good too.  That's about the extent of my knowledge.
If you really want to go to town with speeding up your site, you'll need to hire an expert such as WPBullet. These folks clean up your database, tweak out Cloudflare and optimize your code for speed.  It's extremely technical but can make a big difference.
While you could get even more technical, the above covers most of what's necessary.  It's what I do and my sites get a decent amount of traffic.
Okay, that on-site SEO stuff seems complicated and it can be.  If you want to do your own SEO, take the time to learn the on-site basics because it really isn't all that hard to do on your own.  It'll save you a ton of money.
That said, if you run a business, chances are you don't have time for all that in which case you're better served hiring an SEO to do it for you.
Link Building
When you boil it down, there are three types of link building, two of which require outreach (aka contacting other website owners).
Purely passive:  This is restricting all link building to focusing on your own site.  You leave it to chance whether other webmasters will find and link to your site.  This is my MO for the most part.
Passive outreach: There's outreach to get attention to your content and linkable assets such as a cool graphic, tool, epic content.  It's more passive in that you hope other sites will link to you on their own volition.  If you do ego-bait, outreach can do wonders.  Ego-bait is writing about people and/or brands and then contacting them letting them know you profiled them in some capacity.  Chances are they'll highlight your mention/write-up with a link.  Talk about easy. I really should do more of this.  It's definitely an easy DIY SEO task any website owner can do.
Proactive link building outreach: Then there's proactive link building outreach where you ask for links or ask to provide content to them in exchange for a link.  You can even outright offer to pay for a link.  These methods are the riskier methods for building links. I don't do them because of the risk but many SEOs do.  It boils down to your knowledge of link building and capacity for taking on risk.
In fact, I don't do any outreach, but I acknowledge that there is great merit in passive outreach promoting something worth promoting and linking to.
Can you do your own SEO?
Yeah, you can.  While the above SEO primer seems complicated, it's not difficult once you figure it out.  If you're going to be a website publisher in any capacity, it's worth learning the fundamentals.
As for how much of it you actually do yourself, well that boils down to your willingness to learn and your budget.

Jon Dykstra is a six figure niche site creator with 10+ years of experience. His willingness to openly share his wins and losses in the email newsletter he publishes has made him a go-to source of guidance and motivation for many. His popular "Niche site profits" course has helped thousands follow his footsteps in creating simple niche sites that earn big.