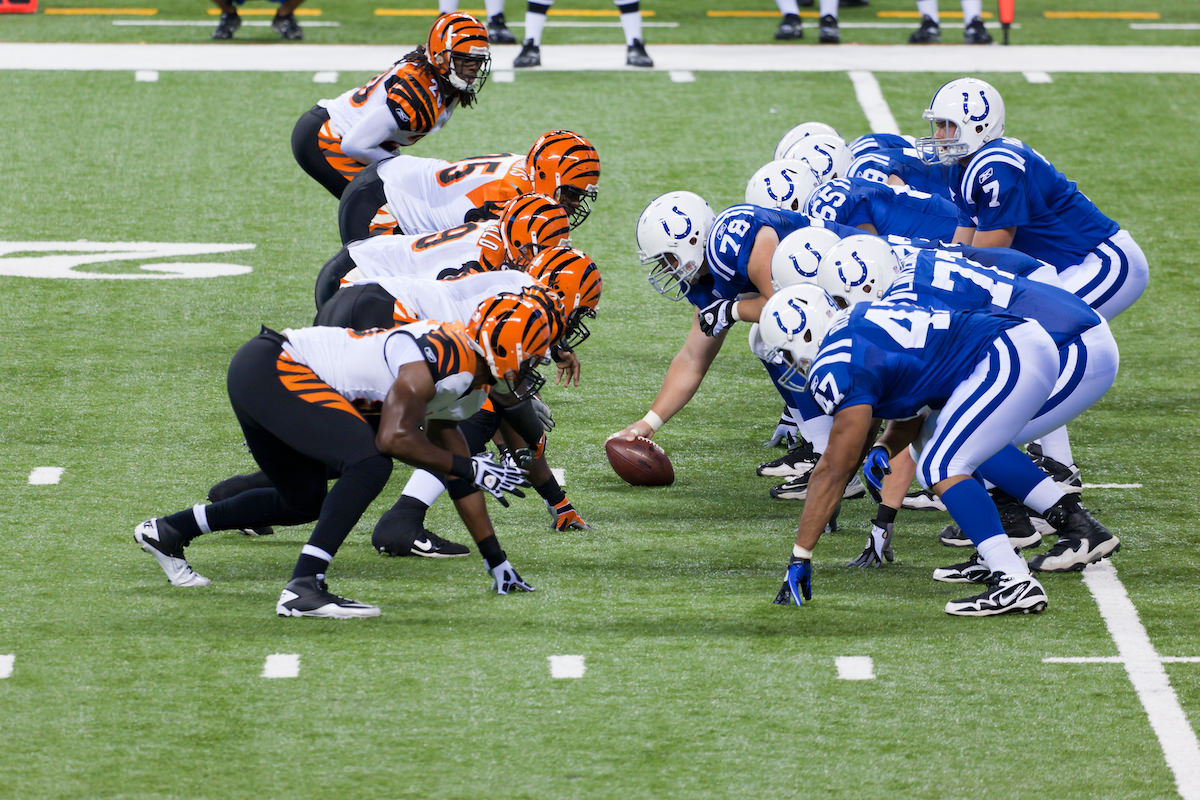 Offensive publishing is going all in one site. Offensive as in aggressive, not offending. Just so we're clear.
Defensive is spreading risk growing multiple sites.
Both have pros and cons.
Anecdotally, publishers that focus on one site do better. That's based on successful publishers I know and from what my Mediavine rep told me. She specifically said that by and large, the highest-earning pubs on MV focus on one site.
Mediavine has many pubs of all sizes in its network. That's compelling evidence. It sure makes me think twice about my current multi-site strategy.
As with all data, there are outliers. There are wildly successful publishers like Anne of Yeys.com who is masterful at growing many sites simultaneously. Her multi-site growth trajectory is unreal. Until my MV rep told me otherwise, I believed multi-site publishers had the advantage.
Yet, I carry on with the multi-site strategy even though statistically, I'll earn less in the long run.
Why?
Because I've been an offensive publisher for so long. It worked. It worked great. I was able to grow one site to be a big earner. But I was living on the edge; one update away from losing a lot of revenue. I still am but my additional sites are climbing the revenue ladder very fast. Soon, those additional sites alone will earn $20K per month. While still a pittance to my larger site, my risk exposure is much less.
My additional sites are insurance policies.
Why is focusing on one site more successful?
Forget about DotDash for now. DotDash is the poster child publishing company with an army of massive sites. Most of us aren't financed like it. DotDash is part of IAC Interactive, a public company. It has billions of dollars at its disposal. It can set up scaling systems and generate RPMs on a different level than us solo pubs.
Don't forget, DotDash was born out of About.com. While Neil Vogel brilliantly resurrected About.com (not an easy feat), it certainly didn't hurt having all that long-established content to start.
Strive to be the next DotDash, but don't compare yourself to it.
Most people reading this are one or two person outfits bootstrapping a publishing business.
Most of us don't have the resources to hire a guy like Neil to run our sites. Neil's estimated salary is $525,000. My hunch is it's way more with bonuses, his massive success and stock options. Last I checked, I don't have stock options to hand out to employees. I certainly don't have $525K to pay out for one salary.
It's all me and I suspect it's all you.
The only person who knows your site and can run it at a macro and micro level as well as you is… no one.
You must be involved if you want to build a brand and leverage every asset of your web property (SEO, email, push and social).
It's hard to put that much focus into 2, 3, 4+ sites. I know from experience.
Leverage that growing brand and site authority
This is the secret sauce why focusing on one site is so powerful. Branding and authority. Google likes brands. It's a layer of protection. The stronger the brand, the thicker the layer.
Authority is part of that and more. The more authority in the eyes of Google, the easier it is for you to rank for better and better keywords.
Leverage these hard-won attributes for hyper-growth and profits.
For example, social media can be a huge time-suck and not generate much traffic at all. BUT, that doesn't mean social media is a waste. It can build your brand. Your followers may not click through to your site but they just might search your site's name in Google at some. That's very powerful.
That's why focusing on one site is so powerful.
Most of my additional sites are hands-off but they certainly aren't growing as fast as sites run by pubs who focus on one site. I don't do social media. They're rudimentary for now.
That said, I stillfocus most of my effort on my biggest site. I will for the foreseeable future. While I'm still gunning for more large sites and its working, I'm not going to ignore my bread and butter.
Yeah, it's a tough juggling act.
Every dollar I invest in a smaller site is a dollar I don't invest in my biggest site.
That's the price I pay for defensive publishing.
Is the publishing landscape changing radically?
It might be. My hands-free publishing strategy may not work in a year or two. For now, I can order up 20 to 50 articles for smaller sites, get them published and move on without looking at them. It's working… for now.
What's changing?
Google seems to demand higher quality across the board. IMO, the recent update along with recent affiliate updates signal this big time.
Seriously, go read Google's product review guidelines.
Those guidelines don't just apply to reviews. Much of it applies to any content. Perhaps not today but likely down the road.
For example, original images will be important. This alone will change publishing for us. I still use stock photos but I'm using more and more of my own photos as well.
My more recently launched sites are in niches where I can get my own photos because I participate in the activity. An example is skiing. I launched a skiing site. I ski regularly. I have hundreds of photos to use not to mention a garage full of gear.
Images are just one example.
There are other ways to signal quality:
Personal stories and examples
Your own research (i.e. poll responses you collect)
Your own charts
Custom illustrations
Non-regurgitated content. .​
This is the future of publishing as I see it. It will make growing multiple sites even harder. The amount of personalization needed for content will make it hard to crank out content without any oversight.
Is there any way around it?
Yeah, there is. Hire writers and train them to produce the content Google wants. It's more work. It's more expensive, but it's probably worth it in the long run.
I work with writers who provide their own images with their articles. I'll be doing more of this. I have to pay a bit more per word but it's worth it.
I say probably because I don't have a crystal ball.
I'm shooting from the hip here but I'm seeing things that make me think this is where it's going. The strongest signals are the recent Google updates. Very telling.
Does that mean lower-cost and/or AI content won't work?
No. There are always exceptions. AI will improve. Some AI site operators will have huge success. Some do already. But Google's capabilities at detecting AI will improve as well. It'll be cat and mouse for the next ten years. Perhaps beyond.
Am I worried my current batch of smaller, hands-free sites will be worthless in a year or two?
No, I'm not. The content is decent. The About pages are great (my own photos etc.). For now, these are merely seedlings.
One thing I love about this business is we can always go back and make things better.
It's faster to improve an existing, aged site than start from scratch.
The number one thing I'm doing right now that's moving in the right direction is…
being more creative with titles, content outlines and content angles.
I'm working on approaching content topics a little differently to distinguish my sites. It's trial and error but I believe a move in the right direction.

Jon Dykstra is a six figure niche site creator with 10+ years of experience. His willingness to openly share his wins and losses in the email newsletter he publishes has made him a go-to source of guidance and motivation for many. His popular "Niche site profits" course has helped thousands follow his footsteps in creating simple niche sites that earn big.