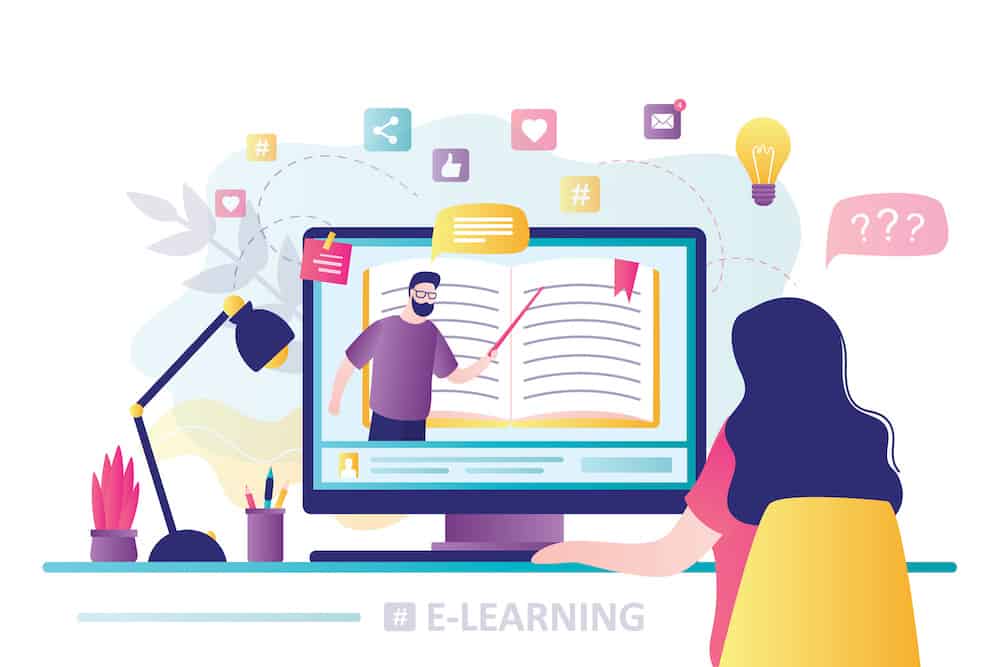 What do I know about selling courses?
I'll tell you.
I've been selling online learning courses for a few years to the tune of 6 figures per year as a side thing. My course biz is secondary to my niche site publishing biz. Check it out.
Earning six figures per year selling my courses on the side is pretty sweet.
It also means I know a thing or two about it and how to spot an excellent online course platform. From the online learning platform Teachable – to Thinkific, I've tried my fair share.
You might be thinking, but Jon, you're using Teachable. What do you know about Thinkific?
Good question.
First, I gave Thinkific a test-drive before I launched my courses on Teachable back in 2018. I tried several other online course platforms as well, such as Kartra and Kajabi.
Second, by December 2020, my course sales were growing well, so I thought I'd reassess Teachable by putting up a mock course on Thinkific to find out if I should switch at this point. I gave it another solid run for the money.
The result is this Thinkific vs. Teachable comparison is geared toward folks who want to make serious dough selling courses. I focus on the hands-on practical features that are important to me; someone who sells systems.
Conclusion:
While Thinkific has plenty of great features and, in some ways, is superior to Teachable, I still prefer Teachable.
Related: My Thinkific Review | My Teachable Review
Choosing a course platform is kind of a big decision, but if you've narrowed it down to Teachable vs. Thinkific, it's not so critical.
It's a big decision because once you have your course and sales pages set up and links promoting your courses, changing to another platform is a big job. You want to avoid that.
It's not such a big deal if you've narrowed it down between Teachable and Thinkific because both platforms are great.
While I'm on Teachable, it pretty much came down to a coin toss. I gave both a test-run before getting my courses set up. 
Now that I'm entrenched on Teachable, it's not likely I'll switch to Thinkific or another platform any time soon. That would be a pile of busywork that wouldn't yield much of a positive impact.
So, don't fret. Both Thinkific and Teachable are very, very good platforms.
Pull out a quarter or keep reading.
However, you still have to choose one, so I wrote the following in-depth guide setting out the differences between both.
I kick off, pointing out similarities, but that's not helpful. I'll gloss over that and focus on how they're different.
If you're like me and want the short version to the question Thinkific vs. Teachable, here it is.
What I like about Teachable:
1. Teachable handles EU VAT collection AND affiliate payments. 
I loathe any type of admin work, and so this is huge to me. It saves me a ton of bookkeeping fees too. Because if Teachable didn't payout and track all this stuff, I'd have to hire someone to do it.
Basically Teachable pays out affiliates automatically taking into account refunds. I don't have to lift a finger.  This is a huge plus.  I would loathe having to pay out affiliates each month.
2. Single page checkout
I appreciate Thinkific's checkout design of collecting emails before purchase, but IMO that's just another barrier to purchase. Teachable's checkout pages are super slick. People can buy in seconds, and if they already have a Teachable account from another course, they can buy instantly. 
I know because I too buy courses, and I love how I don't have to input any info – I just slam that "Buy" button and get instant access.
3. Live chat support
I will pay a premium and almost always choose one software or service over the other solely for live chat support. When I want answers, I want them NOW. I've used Teachable's live chat more times than I can count. 
The more students you get, the more inquiries you get, and I like being able to quickly post any issues in live chat and get the matter resolved in minutes. Thinkific does not offer live chat support. Big mistake, IMO.
4. External URLs and affiliate tracking 
Teachable's affiliate portal is such that affiliates can promote external URLs and still be credited with sales. As you'll read below, I think Teachable's sales page builder is terrible. 
Eventually, I'll recreate my sales pages with Leadpages that affiliates can promote. 
If I use Thinkific, external URLs tracking to affiliates is challenging. This is also a deal-breaker for me.
What I like about Thinkific:
1. Charge different renewal prices 
I charge annual renewals, but Teachable does not make it possible to set a different yearly renewal price. I want to charge a yearly small user fee, but Teachable forces me to capture the same amount as the initial purchase. I've come up with a workaround (I explain below), but it's clunky.
Thinkific makes it possible to charge renewals at different prices than the initial purchase price.
2. Duplicate individual lessons
There have been instances where I wanted to duplicate lessons in a course for another course, but I can't do that in Teachable. You can only reproduce the entire course.
Thinkific makes it possible to duplicate individual lessons. I found this to be very convenient.
There are other differences, but the above are most important to me.
At the end of the day, when it's all said and done, I still prefer Teachable, and so I'm staying put.
Now for the long version.
Similarities between Thinkific and Teachable
Both are online course platforms. They are both first in class for what they offer. If you sell a course, getting one or the other is a good decision because no other platform I've used delivers courses so well.
Let's end the similarities there. It's not helpful to know what they both do.
You want to know how they're different so you can choose the right one for you.
Popularity
Currently, Teachable appears to be more popular. Here's a chart illustrating the monthly search volume for each.
Another indicator of popularity, although not quite as indicative as the above chart, is the search volume for the following keywords:
Teachable alternatives:

 150 searches per month

Thinkific alternatives:

 10 searches per month.
What do the "alternative" oriented searches have to do with popularity?
I'll tell you just because I'm a keyword research geek.
I've found, and it stands to reason, that the most popular brands in any given industry will have the most searches with "alternatives" attached to them. It's an indicator that it's the big player in the industry, and folks know about it but are curious about what other options are available.
For instance, "Kajabi alternatives" garners 60 searches per month. That indicates it is a fairly big player in the online course platform space but not quite as popular as Teachable.
Course Design, UX, and Features
I think Thinkific (that's a mouthful) offers a better course design. I like it more than Teachable, and I like the design and UX of Teachable's courses on both the front and backend. Yeah, I use Teachable, but if I were to choose again, I might have gone with Thinkific for this very reason.
Both options are designed for courses, and I can assure you both excel at it. It's their core offering, and it explains why these are the two heavyweights in online course platforms.
When talking about course design, there's the backend that you'll be neck-deep with, and there's the front end that your customers/students use. Let's discuss each view on both platforms.
Teachable course design & set up in the backend
Anyone could create a course with Teachable. They nailed intuitive and straightforward. I'm sure it's a big reason for their incredible success. It's easy and fast and offers all the flexibility you'd want by enabling you to upload videos, images, text, and PDF files.
CRITICISM: This blows my mind, but you can't duplicate individual lessons to apply to another course. 
You can only duplicate an entire course, which is not always necessary. There have been instances where I just want to copy individual lessons and insert them into another course but couldn't.
Thinkific can duplicate lessons and courses.
Teachable course on the front end
IMO, this is even more important than the backend because this is what your customers see.
As soon as I checked this out on Teachable, I knew it was good. The different sections and lessons are so easy to find in the sidebar.
New lessons load instantly. It is an excellent way to take a course. I sure appreciate courses I buy that are set up on Teachable for these very reasons.
Sales Page Design and UX
Teachable's sales page builder sucks with a capital S. I can't stand it. When I joined Teachable, I didn't assess this tool at all. I looked more at the course creation module, which is very, very good.
Once my course was loaded up, it was time to create a sales and landing page.
I could use some external page builder, and I plan on doing so (Lead pages most likely), but for now, I use Teachable's built-in sales page builder. If you get Teachable, plan on an external sales page, which not only is a bit of a hassle, but it'll cost you more money.
Lead pages aren't cheap (but it sure is incredible – creates beautiful landers and is so easy to use).
Course Plans
Teachable offers three-course creation plans: Basic, Pro, and Business.
Basic Plan
Thinkific, a close Teachable alternative, has its Basic package priced at a similar price- $39 billed monthly. 
With this option, you get unlimited students, 5% transaction fees, course product, custom domain support, integrated email marketing features, third-party payment gateway integrations, and so on.
Pro Plan
With the Pro plan, you get all the benefits linked to the Basic plan and then some. This includes no transactional fees, instant payout, members-only community, 5-admin level users, priority product support, advanced reports, unbranded website, integrated affiliate marketing, etc.
Business Plan
This professional plan retails at $299 billed monthly or $249 billed annually. With this Teachable course builder plan, you get all the Pro plan benefits along with course content (product and coaching), custom domain, bulk student enrolments, advanced theme customization, group coaching calls, etc.
Ease-of-Use
As a newbie, you'll probably find using either Thinkific or Teachable easily. After all, the reason why they've so far proved to be successful course creation platforms is that nearly anyone can use them with ease.
If you've set up WordPress themes before, then navigating through both platforms will be a walk in the park for you- it's much more comfortable in comparison. Most operations are straightforward; hence, course creation and addition of content are as easy as a, b, c.
Despite both being nearly similar when it comes to ease-of-use, I prefer Teachable's creation platform. It's as simple as drop and drag with them. Sadly, I sometimes require a minute or two to locate where things are- but that's just me.
With Teachable's course builder, you can manage bulk changes to courses, which in my experience is a time-saver- especially if you have tons of courses.
What's more, by incorporating support for platforms such as Google Drive and Dropbox, you can comfortably manage uploads from the cloud. Additionally, I love that Teachable has an iOS app that easily facilitates learning on mobile devices.
Ultimately, like me, most Teachable users love to build their courses with the platform because it is user friendly and flexible with all sorts of content, i.e., videos, PDFs, embedded comments, etc. That's why I won't be changing camps any time soon.
Payment Options
Thinkific
Before you receive payment for your courses, you will have to integrate with a payment processor. Here's the thing. I have a love-hate relationship with PayPal. So, naturally, the hair behind my back stood when I saw the platform offers them as a payment gateway.
Fortunately, they have an alternative- Stripe. Once a student makes a payment via Stripe, you'll receive a payment method listed under "credit card" in your order details.
Stripe automatically conducts payouts directly to your bank account, of which you can customize the frequency of these payments.
Other than the two, Thinkific supports external payment gateways. These vary depending on your needs. They include:
Infusionsoft
Shopify
SamCart
Teachable
If you are based in the US, UK, Germany, or Canada, you can process payments via the Teachable Payments gateway. The platform supports credit and debit card transactions via Stripe Express, which allows you to automatically receive payments on a daily, weekly, or monthly basis.
If you are not based in any of the four countries, don't worry, as you can receive payment using the Monthly Payment Gateway. With this option, credit and debit card payments are processed using the platform's Stripe account.
These payments are then paid out at the end of each month via PayPal. If you are operating the professional package, you can link your Stripe or PayPal custom payment gateways.
Students have the option of paying through credit or debit cars.
These transactions will be processed via Stripe. Additionally, if the options are available, they can also make payments via Google Pay and Apple Pay.
Affiliate Portal
When it comes to course marketing, few methods are as effective as affiliate marketing. What I wanted was a built-in affiliate program so that I could have affiliate promote my courses. Both Teachable and Thinkific offer this. Both are relatively rudimentary, but they do the job.
Because so many courses are on Teachable and Thinkific, many affiliates are familiar with the setup, and they have accounts, so there's not much of a barrier.
Teachable
I love Teachable's affiliate platform because Teachable pays out the affiliates, tracks refunds, and all the accounting. That is one tedious task I don't have to deal with. I'm pleased to pay higher fees for Teachable to handle this every month.
Criticisms of Teachable's affiliate platform
First, the 365-cookie limit is unnecessary. It's pretty long as affiliate cookies go, but it would be nice to offer lifetime cookies. That said, once an affiliate refers to someone who signs up for a course, any future purchases by that referral is attributed to the affiliate for a lifetime.
For example, if super affiliate Lisa refers to Joe and Joe buys a course 47 days later, Lisa earns a commission. If Joe buys another course three years later, Lisa earns another commission. 
However, if Joe doesn't buy the first course until 410 days after the first affiliate link click, Lisa does not earn a commission.
Integrations
Both platforms integrate with all kinds of goodies. There're only two integrations I care about that I'll address. They are Convertkit and Deadline Funnel. Both are indispensable to me for making money selling courses.
Built-In Email
Email marketing is integral to selling courses. It is. Email marketing is meant to make your client/student yearn for more by offering them a taste of the course. It serves as a robust marketing tool.
It teaches your targeted audience something real and useful. It offers them a glimpse of your unlimited course, therefore makes the conversion process much easier. 
Teachable
Teachable has a built-in email autoresponder, but like its sales pages, it sucks. It's very, very limited.
However, Teachable integrates natively with ConvertKit, so it's moot. I control all email communications with ConvertKit. I don't bother with Teachable's email.
Customer Support
Teachable
Both Thinkific and Teachable enable you to create unlimited courses. With the latter, you get personal support via email and telephone, which helps you kick-start and expand your courses, webinars, a training room, and a knowledge base designed to cater to your needs.
Right off the bat, I loved Teachable's pop-ups on the homepage. This useful resource allows you to download your coursebook- which takes you through designing videos, slides, and interviews.
Teachable focuses on the essential task at hand- creating incredible courses. To further help you do this, there's a full library containing tons of vital information on course creation.
The platform goes the extra mile and hosts your content and provides back-up copies of the website. This way, your student information, and classes are always safe and readily accessible.
The team over at Teachable is always on alert to ensure seamless learning, ready to solve any problems. Both you and your students can rest assured school will always remain open. Lastly, you receive automated notifications timely sent to your mail.
You can reach the support team seven days a week from 10:00 to 18:00 EST. Additionally, the platform can be found on leading social media platforms, including Facebook, Twitter, Instagram, and Pinterest.
Thinkific
Like their counterparts, you have access to a ticket assistance service to reach the support team. 
Additionally, they have a unique community assistance forum through which you can access easy to answer- most general questions- features, problem-solving, course creation, and so on.
The course launching platform offers a training center, but please note that this will cost you- a lot! $499, to be specific.
Pricing
When it's all said and done, it boils down to the cost of accessibility for most. Both platforms are regularly tinkering with their products, feature, and fees. Hence, by the time you are reading this piece, the prices will have probably changed.
However, more likely, there won't be a significant difference since both Thinkific and Teachable offer free trial, which is essential. It allows new users to test out the services without having to commit themselves financially.
Teachable
With Teachable's free plan, there's a 10% transaction fee on your selling price along with a $1 fee for each enrollment. Further afield, when you opt-in for the paid plan, the basic plan is far cheaper than Thinkific's $39 a month fee. The only downside is that there's a 5% transactional fee.
Also, in comparison, the platforms' professional plan costs $99 a month while the business plan retails at $399 a month. You can forget about the transactional fees with both options.
Thinkific
Thinkific's free plan offers you unlimited access to their core feature, which are a total of three courses, which is pretty limiting. If you want more, their paid plans include unlimited students and courses. 
Their basic paid plan goes for $49 a month, while the professional plan- which is undoubtedly the most popular option- goes for $99 a month. Their crème de la crème business plan is priced at $499 a month, which is higher than its close competitor.
Coupons
There's nothing like a time-limited discount to spike sales. I generate the lion's share of my course sales during week-long discounts.
Teachable
Teachable makes it so easy to do this. I create coupons with an expiry date, which creates a new sales page URL with the discount applied. I drive traffic to that discount sales page. 
Affiliates can turn that URL into an affiliate link in seconds. Everyone makes a pile of money, and students get a great deal. Win/Win/Win.
Criticism: This is my BIGGEST beef with Teachable, and that is, I cannot set a course renewal at a lower price than the initial purchase. This drives me nuts. I love being able to charge an annual fee, but I want those annual fees to more of a user fee instead of paying full price.
I had to implement a wonky workaround involving time-limited access that requires repurchase at a lower rate sent via ConvertKit email 365 days after purchase. It's ridiculous. I've asked repeatedly for Teachable to fix this, but so far, they haven't.
Thinkific
Thinkific offers the option to charge one price for the first purchase and different prices for subsequent. This alone gives me pause to consider switching, but I'm quite ensconced with Teachable at this point.
Fees
As you'll see in this Thinkific vs. Teachable comparison article, Teachable fees are easily understood. That being said, Teachable offers the most competitive design pricing plan. Here's how they match against each other:
Teachable
Thinkific
Monthly access fee
Please note that with both platforms, you have the option of being billed on a monthly or annual plan. However, Thinkific has no monthly fee, which is a plus over Teachable.
Transaction fees
Teachable charges transaction fees, and they add up. Thinkific has no transaction fees. That's pretty sweet. But, they do charge $0.10 per active student.
Features
Teachable
Teachable offers a plethora of tools that will help you grow and expand your business. These tastefully crafted features take the headache away from running a successful online school. This includes:
Use our domain to connect to yours:

 Easily link your current website to that of Teachable and reach more students.

Customize your online school experience:

 Use the in-house power editor to create captivating videos, coaching sessions, and lectures.

Know your numbers:

 Get an in-depth analysis of each student. Track your sales courtesy of comprehensive dashboards.

Unlimited students, courses, bandwidth

: Get access to unlimited everything on all paid plans.

Go global and get paid: 

Accept international payments in over 130+ currencies by employing Stripe and PayPal.
Not just that, the student experience is also enhanced to guarantee an unparalleled learning experience.
Talk to your students' live:

 Offer more in your classes-schedule one-on-one student sessions.

Schedule and host:

 Through this feature, you can seamlessly take your students through the booking, scheduling, and learning process by integrating with Calendly.

Create success stories:

 Encourage student participation through quizzes and course completion certification. This increases course completion rates on the learning platform. 
Most Teachable alternatives, including Thinkific and Udemy, don't come close to the services on offer. The fellas at Teachable understand that you mean business with your business- no pun intended. Thus, the killer fraud team is always on stand-by.
With that, you get 24/7 monitoring, guarding against outages, instant upgrades, A2048-bit SSL certificate that keeps your students' data secure during the login and checkout process. 
By working with PCI level-1 compliant payment processors, your money and information remain secure.
Thinkific
Create customized courses to match your brand by leveraging easy to use tools, including:
Quick upload, drag, and drop option:

 With this simple to use course creator tool, you won't require any programming skills to create your first or subsequent courses.

Boost student experience with rich content:

 Keep your students engaged and educated with multimedia-rich course content. Thinkific supports videos, text, downloads, discussions, surveys, quizzes, etc.

Design and build a website that effectively sells your courses:

 Sell with confidence on a website that features pre-built instructors, course review sections, and key learnings.

Market and sell your courses:

 Leverage a full suite of business tools and marketing features to reach broader markets and make more money effectively. Marketing automation- thanks to affiliates- lessens the load off your shoulders.
Conclusion
I don't think you can go wrong with either platform.  Don't overthink this. I didn't. I'm pretty sure I'd be very happy with Thinkific as well.
But since I'm all set up on Teachable, I'm not going anywhere.
Teachable isn't perfect. Thinkific isn't perfect.
What's important is you get your course live and start selling!

Jon Dykstra is a six figure niche site creator with 10+ years of experience. His willingness to openly share his wins and losses in the email newsletter he publishes has made him a go-to source of guidance and motivation for many. His popular "Niche site profits" course has helped thousands follow his footsteps in creating simple niche sites that earn big.