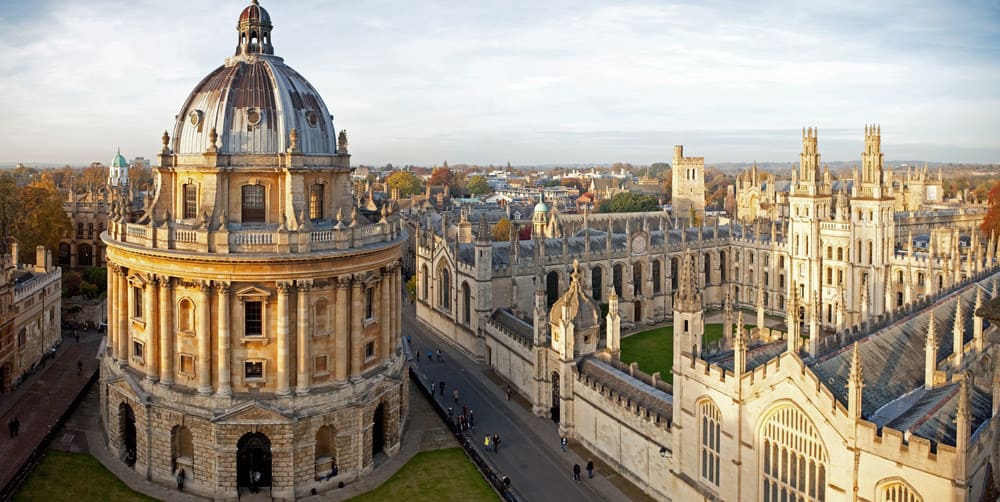 I buy courses because I don't have blogging totally figured out.
More importantly, there are many smart bloggers and website publishers who come up with great ideas all the time.
A great deal of my moderate success is due in part to information I've learned from buying courses.
If I learn one good tip, technique or method, it's money well spent.
Of course, I've bought some terrible courses, but sometimes you have to buy stinkers to find the good ones.
I know that quite a bit that's taught in any course won't be new to me, but if I learn one or two good ideas, I consider it money well spent.
I've bought well over 100 courses over the years. Some were great, some just okay and some a waste of money.
This list sets out what I consider to be the 7 best blogging courses that teach how to plan, launch and grow a successful blog/niche website.
The most important aspect about 5 of the courses listed below (#1 through #5) is they are created by bloggers and niche site publishers who have profitable blogs and niche sites separate from their blogs that sell their courses.
Courses #6 and #7 below are by a website owner in the personal finance space who sells her courses from the same blog. Actually, it's a clever approach because she leverages her audience interested in improving their finances by buying her course.
Here's my list and comments.
1. The Authority Site System (TASS)
Like Income School, TASS is always available.
This is a mega course on building authority websites monetized with display ads and affiliate offers. It covers every angle including:
Niche selection
SEO (on-site and link building)
Email marketing (very detailed)
Content generation (includes content ordering templates)
Monetization (display ads and affiliate offers)
It's one of the higher-priced courses listed here. The amount of information and level of detail is impressive, but you pay for it.
It's good for beginners as well as people doing this for a little while.
The course teaches link building for SEO, which differs from Income School and myself.
2. Five Figure Niche School
Click here for Five Figure Niche School.
This course is open occasionally.
Five Figure Niche School focuses on Amazon product promotion via niche sites. Traffic source is SEO.
If you like the idea of creating high-earning Amazon affiliate sites, this is a great course to get.
The thing with building sites that are hyper-focused on promoting Amazon products is you don't need to create an endless stream of content or get millions of page views to earn good money.
Instead, you focus on publishing high-quality content that targets buyer intent keywords and then works toward ranking those articles.
What's unique?
Doug Cunnington actually created a formula for finding good keywords and article topics to cover. It's very analytical and takes away the guesswork.
What this does it increases the odds of your content performing well which means less risk with respect to the time and money you invest in content.
Click here for Five Figure Niche School.
3. Making Sense of Affiliate Marketing
Click here for Making Sense of Affiliate Marketing
This course is always available.
Making Sense of Affiliate Marketing focuses on using your blog to attract email subscribers and then earning affiliate revenue via your email newsletter.
This model doesn't work in every niche, but if you're in an email-friendly niche, this is a great course.
What I really like is how the course focuses on establishing relationships and engaging email readers. This builds trust which dramatically helps with promoting products.
The course owner is in the personal finance niche which means the audience is interested in saving/making money. Therefore, email marketing is ideal and it works.
However, if you're a niche where email marketing isn't a focus and it's doubtful it can be a huge success, this course isn't for you.
How can you tell if a niche is hot or not for email marketing?
Take a look at what the bigger sites in the niche do. Do they focus on attracting subscribers? If so, get on those lists and see what, if anything, they promote.
Also, take a look to see if their sites have a lot of display ads or if the focus is on the email opt-in form. If there are lots of ads and the email sign up isn't pushed too hard, chances are, email isn't the be-all and end-all.
Click here for Making Sense of Affiliate Marketing
4. Making Sense of Sponsored Posts
Click here for Making Sense of Sponsored Posts.
This course is always available.
Making Sense of Sponsored Posts is the best course I've ever gone through that explains how to earn decent revenue with sponsored posts.
First off, the course makes it clear that sponsored posts are different than selling guest posts with dofollow links. Selling guest posts with dofollow links is akin to selling links. This is against Google's Terms of Service and can result in search engine penalties.
Many people looking for dofollow links on sites ask to publish a "sponsored post" but what they really want is a dofollow link. There's a big difference.
A sponsored post is an article published on your site that is informational but promotes or focuses on a product or brand. The links, if any, to the brand or product are nofollow.
Brands and products pay for these placements because they want the exposure.
This course sets out what kind of money you can expect based on page views. I also think the niche dictates how much you can command as well.
This course is thorough on teaching you how to get brands, companies and products to pay you top dollar for sponsored posts. Included is a list of sponsored post networks that bring brands and bloggers together.
If you like the idea of adding a sponsored post revenue stream to your website, this is a must-get course.
Click here for Making Sense of Sponsored Posts.
5. Instant E-Commerce Asset
This course is always available.
I don't run an e-commerce store, but I've thought about doing so for a long time. I have one niche site in particular that could benefit and increase revenue with a complementary e-commerce store.
I may still do it yet, especially since I've learned a ton about how to do it right from what I consider the best e-commerce course I've gone through.
This course was created by two guys who operate 5 e-comm stores in a variety of niches. They net $30K/mo. with it. It's not some silly Amazon arbitrage or Aliexpress rip-off model. These guys source wholesalers and manufacturers and enter into dropshipping arrangements. They don't have to buy inventory, yet enjoy big margins.
In fact, their margins are so big that they buy a lot of traffic from Google Adwords and profit handsomely from that traffic.
If I were to launch and e-comm store, I'd follow what these guys do.
6. RankXL
This course is open once in a while.
I absolutely love RankXL. I still refer to it now and then (which I rarely do after going through a course). I bought it when the first version was launched long ago.
Chris Lee owns multiple niche sites and generates tens of thousands of dollars from them with AdSense.
My favorite part about his course is how he is so capable at simplifying his blogging model.
Chris keeps it simple with white hat SEO, good content and AdSense ads. That's it.
If you like the idea of building up SEO traffic and monetizing with AdSense, this course is for you.
What's unique about his course?
Chris is a believer in building links but does so with white hat methods. He's spent countless hours experimenting and coming up with effective and clever ways to build links, which he reveals in his RankXL course.
Chris also offers a very detailed content strategy. His strategy is one I also find effective. If you're new to blogging, his approach presents an excellent template to follow to roll out solid content that's well optimized for search engines.
What else do I like about his course?
The amount of detail he puts into every module is very impressive, yet very easy to follow. Step-by-step he teaches you how to create a great site – from keyword research to content planning and structure to on-site SEO to AdSense monetization to link building. He covers it all.
What about my courses?
Obviously, I think my courses are good, but this list is about featuring other solid courses you can learn from. Moreover, my courses are deep-dives into very specific methods I use… my courses are not comprehensive systems which the above are.
My aim with this article is to explain the subtle differences among these seemingly similar courses. While there is definitely some overlap, each course teaches a particular approach to starting and growing a blog or niche website.
Which course should you buy?
The following is simplistic, but it's an attempt to help you choose the right course base on what the type of blog or niche site you want to build.
Which course on how to start a successful blog is my favorite?
That's a tough one. I'd have to say Income School are the two concepts that I learned the most from. Keep in mind though, that my approach to building niche sites are also most closely aligned with the Income School approach, so it's a biased preference.