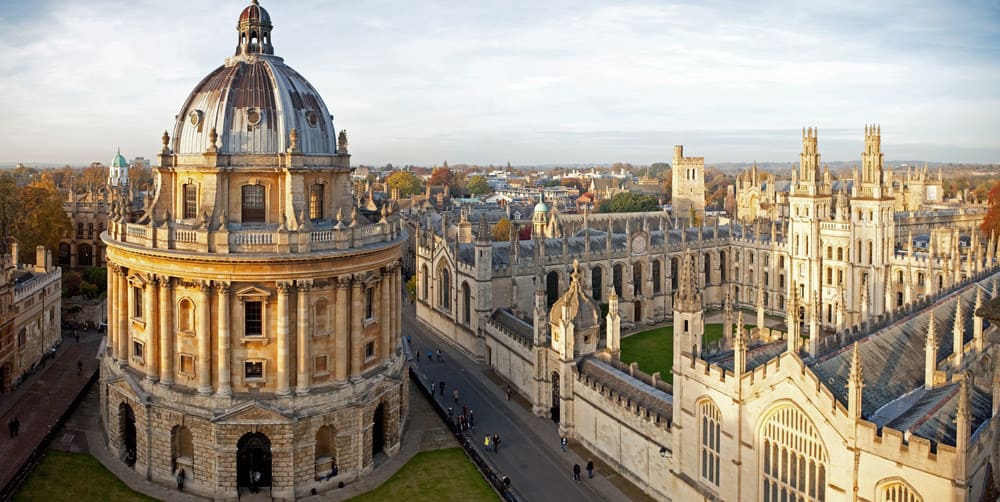 I buy courses because I don't have blogging totally figured out despite having more than one successful blog.
More importantly, there are many smart bloggers and website publishers who come up with great ideas all the time.
A great deal of my moderate success is due in part to information I've learned from buying courses.
If I learn one good tip, technique or method, it's money well spent.
Of course, I've bought some terrible courses, but sometimes you have to buy stinkers to find the good ones.
I know that quite a bit that's taught in any course won't be new to me, but if I learn one or two good ideas, I consider it money well spent.
I've bought well over 100 courses over the years.  Some were great, some just okay and some a waste of money.
This list is broken up into two sections.
The first section are my favorite courses across a few different blogging strategies and models.
The second section lists out additional courses I haven't tried but I include them because they are reputable and you may want to try them.
IMPORTANT: Every course on blogging I set out below is by someone who has experience separate from their "how to blog" course.  For example, my course bundle is about building up high traffic niche sites monetized with display ads.   Guess what? I actually own such niche sites separate from Fatstacksblog.com.  Well, the same is true of the other course creators.  In fact, I won't bother taking a course from anyone unless they do have success independent from their "how to make money online" blog and course.
Here's my list of the best online course options for bloggers along with my comments.
My favorite courses (that I've actually gone through)
Below is a shortlist of my all-time favorite courses.  I've bought and gone through dozens (probably hundreds). These are my favorite.
Moreover, the list below is a diverse range of courses spanning several different online content and business models.

FAQ
Which course on blogging is the best?
It's going to depend on what online blogging model or strategy appeals most to you.  The list of courses above cover a wide variety of online blogging business models including AdSense/display ads (my course), affiliate marketing, email marketing, e-commerce, passive SEO and aggressive SEO.
If you're just learning about the big, wild world of blogging then you may end up buying more than one.  Don't worry, that's normal. I've bought well over 100 courses during my tenure blogging.  The above is a very, very filtered shortlist of what I consider to be the best courses on blogging.
Take your time before choosing a course.  Read the sales pages carefully.  Get a sense of the different approaches.  While different, they all work… but they are different.
Then decide what model appeals to you most.  Once you buy a course, you really need to give the methods a good shot.  You can't stop after a month. Not even high intensity link building will get you killer results in a month.  Every blogging model above will take 6 months to a year just to see some decent results.
What makes a blogging course great?
First, a blogging course is great if it's based on a proven model.  The course creator needs to have success independent of the blog that is selling the course.  For example, if I ONLY published Fat Stacks and let's say I grew the income to $30K per month and then launched a course on blogging, that doesn't pass my sniff test.  Basically all I could teach would be to launch a blog on blogging then sell a course on blogging.  It's classic self-fulfilling marketing. I don't like it.  Watch out for it.
Second, the course should offer something unique.  The course creator needs to have come up with a novel approach that can be taught and used by many people.  Usually folks who have a successful business independent of their course on blogging have come up with some novel ways of doing things.
Third, the course should teach an entire strategy that one can embrace and create their own similar business.  There are exceptions to this though.  Sometimes selling micro-courses on a particular aspect of blogging can be helpful as well because not everyone wants an A to Z blogging course.  For example, I sell my courses individually.  So if you wanted to learn just my keyword research methods, you could just buy my keyword research course.
Why don't I include any Udemy course options?
I haven't bought any Udemy courses nor am I familiar with any options sold there.  That doesn't mean there aren't good options, it's just that I'm not plugged into Udemy.
Should I get a free blogging course instead of a paid course on blogging?
I'm not particularly big on free stuff. I believe you get what you pay for. There are some decent freebie reports, trainings, etc. but for the most part freebie courses and materials are designed to sell the paid course.  That doesn't mean free is useless.  Free can help you get a sense whether the paid version is a good fit for you.
If I already have some success with a blog, should I buy a course?
In many instances, yes, buying a course that is related to what you're doing can help you take your blog to the next level.  I've bought many courses along the way and while not all helped, many did.  These days, if I learn one to three solid tips in a course, I'm happy.  One good tip can make a big difference.  It might be a new way to find good keywords.  It might be a solid on-site SEO technique that grows traffic quickly.  These little gems can help big time.
How are blogging courses taught and delivered?
Most courses these days use video to deliver the content.  My courses are still fairly text-heavy just because I loathe watching videos but even I am adding more and more video content.
Why are courses on blogging and SEO so expensive?
Yeah, they are expensive aren't they? I agree.  However, prices have come down from the insane levels 6 years ago when many high profile course sellers were pricing their courses at $2,000 or more.  There are still some courses priced at those levels, but most are a couple hundred to one thousand dollars… at least the courses on my list above.
Course owners make far more money pricing them into the hundreds or even low thousands than at $27.  While it may not seem fair given the entire thing is all profit (unless they buy ads), that's the nature of the business.
In our defense, we put in a lot of time and hours to learn what we do to the level that we do.  I've been earning a full time living online since 2012.  I've been honing my niche site process since then.  I then spent 18 months putting together my courses.  I continue to update them as my methods change.  I also participate in the Fat Stacks forum.
Most other quality course creators put in a similar effort and for that effort, course creators wish to be well compensated.
Moreover, the market for courses on blogging isn't anywhere nearly as large as the fitness industry or guitar lesson audience.  Fitness workout program sellers can price lower because they'll sell way more just because there's a much bigger market.
If I want to start a blog in a particular niche like a travel blog or food blog, should I buy a course that caters to those niches?
You could.  Most of the courses above teach methods that apply to most niches.
However, it's undeniable that if you're set on a particular niche, there may be insights you gain from a course that teaches blogging for that specific niche.
Are courses that teach blogging good for beginners?
Yes, most courses are good for beginners unless it specifically states otherwise.  I've taken enough courses to know that almost all comprehensive blogging courses include plenty of the beginner materials that beginners would need to get started.
Related: Best online course platforms for creating and delivering courses.

Jon Dykstra is a six figure niche site creator with 10+ years of experience. His willingness to openly share his wins and losses in the email newsletter he publishes has made him a go-to source of guidance and motivation for many. His popular "Niche site profits" course has helped thousands follow his footsteps in creating simple niche sites that earn big.