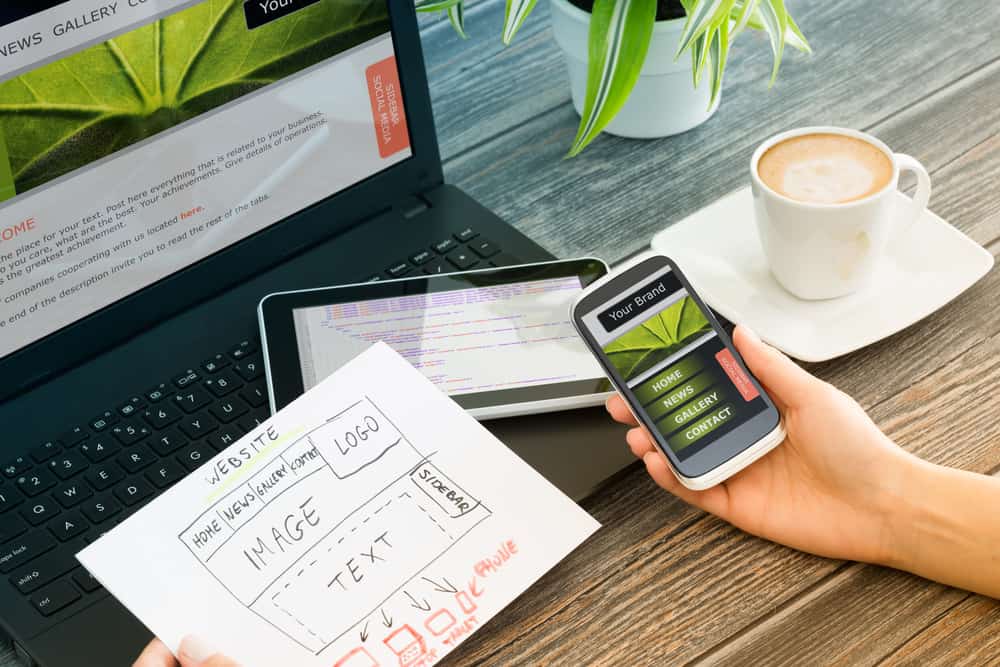 Recently, Searchenginejoural.com published an article in which John Mueller from Google said that changing a website's layout CAN impact Google search rankings (even if content and URLs remain unchanged).
I did not know this.
It never occurred to me that layout changes alone could have an immediate impact on search rankings.
The net effect could be good or bad.
As you'll you see below, I've enjoyed both good and bad results from layout changes… or at least I suspect I have. I really don't know for certain.
Why am I dedicating an entire blog post to this?
Because it MAY explain a big mystery for me for what's happened over the last several months.
Since May 25, 2020, I've been baffled by a sudden traffic drop on my biggest niche site.
Here are the Google Analytics and Google Search Console screenshots.
What happened?
On May 25 on the advice of a speed consultant, which I can't fault at all because GeneratePress (GP) is renowned as a fast-loading theme, I switched from Bimber theme to GeneratePress theme.
My immediate concern was getting infinite scroll working on GP because I loved infinite scroll with Bimber. I managed to get infinite scroll working on GP with the Ajax Load More plugin.
But I preferred how smooth Bimber's infinite scroll was compared to GP with Ajax Load More.
More importantly, I noticed a massive drop in traffic the day I switched to GeneratePress.
I gave GP a few days to see if traffic would recover. It didn't. I switched back to Bimber on June 1.
Sadly, I never did regain the lost traffic as you can see.
It's possible that the traffic drop is a result from the May 2020 Google algo update, but I doubt it. That update started rolling out on May 4.
My traffic drop happened on May 26.
More to the point, I switched themes on May 25.
Do I think GeneratePress is a bad theme?
No, absolutely not. I use it on Fatstacksblog.com and have had no issues. It does load fast and looks good.
I suspect it merely changed things from how I had them, including removing infinite scroll, that POSSIBLY somehow impacted search rankings.
John Mueller doesn't explain what layout changes impact search rankings so I really have no idea what happened?
Could I be wrong altogether?
Yes, of course, but the timing is uncanny.
Read on for more uncanny results.
The million-dollar question is when did I put Bimber on my site in the first?
I'll let the screenshots from Google Analytics and Search Console speak for themselves.
I deployed Bimber for the first time on March 13, 2020.
Interesting, isn't it?
Let's recap the timeline.
March 13/20: I deploy Bimber. Organic search traffic skyrockets to May 25.
May 25: I ditch Bimber theme and replace it with GeneratePress. Traffic plummets.
June 1: I put Bimber back on the site. Traffic stabilizes but never regains lost traffic.
Does this mean Bimber is better for SEO?
I can't conclude that it is, but I do like Bimber for its infinite scroll which does increase time on site for me. On the other hand, I'm told it is a code-heavy theme. It comes with a ton of bells and whistles which bloats it.
This whole "changing layout can impact SEO" thing could possibly have the opposite result. It's possible changing to Bimber could hurt traffic because that's a layout change.
Who knows? It's a total crapshoot.
The next traffic drop – early September 2020
You probably noticed in the above screenshots another traffic drop in early September. It's far more pronounced in the Google Analytics screenshot than Search Console.
Two things happened there.
First, my speed consultant deployed live all speed enhancements and optimizations which included lazy loading Analytics code. By lazy loading Analytics code, it doesn't register as many sessions as it did before. Hence the traffic drop is far more pronounced on GA than Search Console.
However, that doesn't fully explain the drop because as you can see, there is a slight drop in traffic reported in Search Console at exactly the same time.
Until now, I was baffled by this as well for the most part.
However, since reading John Mueller in the SEJ article, I now know changing layout can impact search traffic. My site speed consultant did a ton of code tweaking to my site to speed it up. I suspect all that tweaking and optimization qualifies as some kind of layout adjustment in Google's eyes.
It just so happens that these "layout" changes are hurting traffic instead of helping.
Again, I don't know for sure. I can only speculate.
I can't complain though, because the Bimber growth was a windfall. It really was. That's not typical SEO growth.
Win some, lose some.
UPDATE – OCTOBER 21, 2020
After I sent out this email I received many replies from readers saying the same thing happened to them.
One reader said what she did was resubmit her sitemap in Search Console which restored traffic.
I thought that was worth trying.  It's easy. I could do it in minutes. In fact, I hadn't looked at my site map for a long time.
I checked my sitemap in Search Console and it was outdate.  Long story, but it was not a good sitemap.
On October 3, 2020 I deleted that existing site map created by an SEO I hired a few years back and replaced it with the Yoast sitemap.
This simple fix did wonders for search traffic. Check it out:
As you can see, search traffic immediately rebounded upward.
While this may not be a fix for every site after a theme change, it's one troubleshooting option.
DISCLAIMER – IMPORTANT!!
This blog post is purely a case study for illustrative purposes. I'm not here to promote Bimber. I'm not including a single Bimber affiliate link in this email.
I'm not saying Bimber will improve your SEO or vice versa. I'm not saying GeneratePress will hurt search traffic or vice versa. I'm baffled by all of this. I really am. I think it boiled down to changes impacting results… not the specific changes but the fact changes were made.
Everything in this email is purely correlation. I can't prove anything caused anything.
I'm baffled by the traffic explosion after deploying Bimber on March 13. It's very likely much of that traffic increase was a result of COVID where many sites have enjoyed traffic increases… but again, I don't know.
I'm baffled by the fact that switching from Bimber to GP dropped traffic so suddenly and by so much on May 25.
I'm baffled that optimizing code in early Sept that sped up my site dropped traffic.
I'm baffled that Google would change the rankings of a site purely from layout changes.
The main reason I'm telling you all this is that theme changes CAN impact SEO. That's not me saying it. That's John Mueller and Google saying. Based on my experience, I have to agree with him.
What does this mean for you and me?
I will think twice before changing themes, that's for sure.
Until now, I believed changing themes/layout had no impact on SEO (assuming content and URLs remain the same).
I'm telling you this because perhaps some of you experienced traffic drops or increases immediately after changing a theme like I did.
It also should give you pause before you do anything to your site. Weigh the situation carefully.
Do I regret speeding my site up?
Not at all and here's why.
When it's all said and done my page speed scores will be much better. In fact, my site loads way faster now which is a good thing. Page speed scores won't be perfect but they are better. I believe that this will matter down the road… at least we're told it will.
Jon runs the place around here.  He pontificates about launching and growing online publishing businesses, aka blogs that make a few bucks.  His pride and joy is the email newsletter he publishes.
In all seriousness, Jon is the founder and owner of a digital media company that publishes a variety of web properties visited and beloved by millions of readers monthly. Fatstacks is where he shares a glimpse into his digital publishing business.