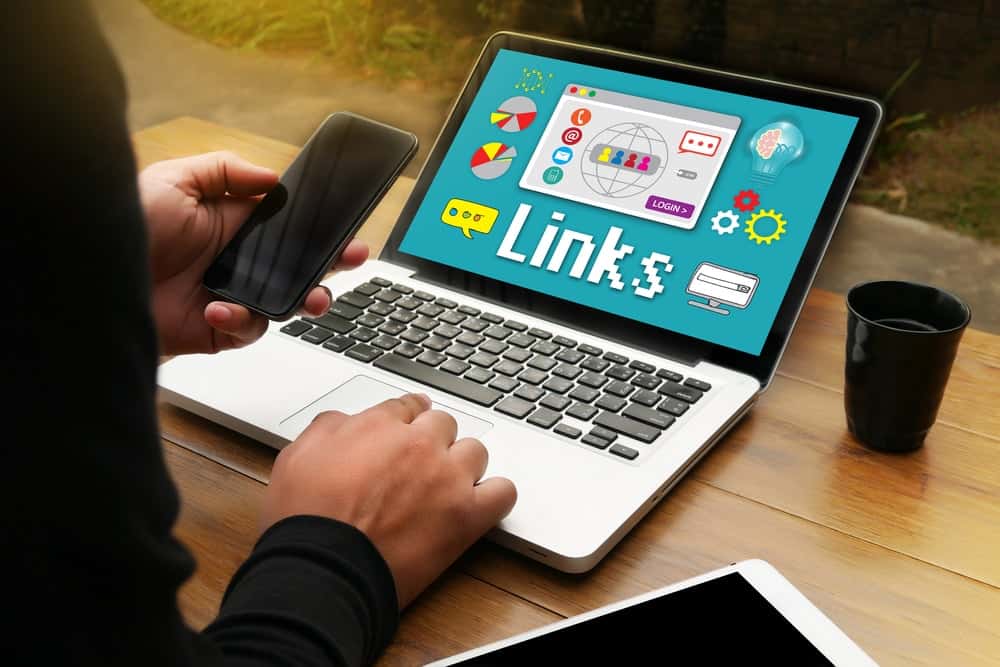 A major goal of website operation is keeping readers engaged for as long as possible. The longer a visitor spends browsing your site, the more likely they are to return again and again to absorb information, shop, or enjoy the many other useful features of your site. Keeping readers engaged also has a positive effect on your site's SEO, or search engine optimization.
Google uses countless metrics to analyze your site's success. It assesses page views, your site's bounce rate, and the amount of time a user spends on your site. It's easy to understand that you need users to stay on your site longer, but the task of accomplishing that goal can be a bit more difficult. Internal linking strategies can help.
I spent years trying to improve my site's reader engagement, and it wasn't until I developed a solid internal linking strategy that I began to see improvements. I also found that the best way of achieving a successful internal linking strategy was not by doing it all on my own. WordPress offers a variety of internal linking plugins to make creating internal links as easy as possible. A few seconds and a few clicks, and your post is optimized with links to existing content on your site.
The following guide provides more information about internal linking while directing you to the top internal linking plugins I've found and put to use. Weigh the pros and cons and choose the internal linking plugin that works best for you and your website.
What Do Internal Linking Plugins Do?
In short, and internal linking plugin is an Wordpress plugin that allows you to interlink articles, tags, and blog posts more quickly and easily. You simply chose keywords or key phrases and choose a URL to link with that keyword or key phrase. Internal linking plugins allow you to determine whether you want a link to be nofollow or do-follow.
Internal linking plugins help you link to older articles that may seem lost in the archives of your website. It can make these articles visible to readers again, allowing them find useful information related to a certain topic more easily. A larger number of links to pages deep in your site can improve your overall SEO rankings, and ultimately, improve website traffic. Using a quality internal linking plugin is a no-brainer. You just need to choose one that works best for you and your website.
What to Look For
Most webmasters look for a few key concepts when choosing an internal linking plugin. Ease of use is one of those concepts. The easier the plugin makes creating your internal links, the more likely you are to use it, and the more likely you are to develop a solid internal linking strategy. One key feature that makes an internal linking plugin easier to use is its ability to automatically suggest URLs for you. This means you no longer have to browse throughout your site's entire history to find URLs related to your current topic.
It's also important to choose a plugin that offers internal linking analysis and reporting. Analysis and reporting will help you understand how successful your link building strategy is, so you can make changes when needed. Look for the following features in an internal linking plugin, and you'll be off to a good start.
Ease of use
Automatic linking suggestions
Analysis and reporting
What to Avoid
Now that you know what to look for in a solid internal linking plugin, it's important to know what to avoid as well. The experts at Thrive Agency recommend being cautious of over-optimizing anchor text. It's important to vary your target keywords, but over-optimizing them can actually harm your site's ratings. They also recommend being aware of when your link building plugin is digging too deep into your site. It is suggested that internal links do not lead more than three clicks deep into your site. Your internal linking plugin may automatically reach beyond three clicks, so you'll either need to monitor your plugin or choose a new one.
It's important that your internal linking plugin provides a moderate number of internal links per page — not too many or too few. Viewers who see an abundance of internal links on a given page will consider the article, or even the entire website, spammy. Be sure your internal linking strategy only includes links leading to sites that are useful for your readers. In short, the following are a few features of link building plugins to avoid.
Over-optimization of anchor text
Linking too deep within the site
Too many internal links per page
The Top Internal Linking Plugins Right Now
Webmasters will find countless internal linking and SEO plugins available. It can be difficult to choose which ones are best for your site. The following are the top eight internal linking plugins I've tested, and in some cases, am still using on my site today. Some are entirely focused on providing useful internal linking options, while others are full SEO plugins with internal linking features. Some are completely free to use while others cost upwards of $100 per year per site. The goal of this guide to help you determine which plugins will work for you.
1. Link Whisper
I use LW on and off many of my niche sites.  Yes, links stay in place if you deactivate the plugin which is great because that way you have the option to only use it when you need it.
I've used it to build dozens of internal links for existing content as well as creating links to and from new content on the fly.
Webmasters consistently praise Link Whisper as the most advanced internal linking plugin available. What makes this plugin so special is its ability to scan all of your site's pages in seconds and immediately make internal link suggestions. Link Whisper uses artificial intelligence to suggest the most relevant internal links and keywords as you write the article. The user simply checks boxes, clicks 'save,' and moves onto the next task.
Even more, Link Whisper provides useful reporting, showing the user how many internal and external links lead to or from each post. Link Whisper is not a free plugin, but most users claim the amount of time they save while using the plugin and increased Google rankings are worth the price.
Pros: Easy to use, provides a continuous link and anchor text suggestions, saves countless hours of time
Cons: Not a free application ($77 per year)
2. SEO Smart Links Premium
SEO Smart Links Premium is a plugin that offers internal linking aid as well as help in a number of other areas of your site. Similar to Link Whisper, this plugin does a lot of the work for you. SEO Smart Links Premium can link your categories and tags automatically and allows you to choose your own requirements for automatic linking. Choose a keyphrase, such as "best plugins," and SEO Smart Links will link to all articles with this phrase in them to the blog post you desire. It's even prepared to link future posts containing your keyword "best plugins." Experts explain that SEO Smart Links Premium is most ideal for blogs or websites with a lot of content.
Pros: Allows you to choose your own link requirements, automatically links old and future posts, saves time by doing most of the work for you
Cons: Not extremely useful for small sites, the user must enter keyphrases (it doesn't create them for you), costs about $149 per year
3. Rank Math
Rank Math is another Wordpress plugin that does far more than internal linking. However, this all-in-one SEO plugin is excellent at providing relevant link suggestions. Similar to Link Whisper, Rank Math immediately scans your website and your post, even while you're writing it. It then suggests other posts from across your site that would be most ideal for internal linking. The "Link Suggestions" tab can be found on the right side of the page when using this plugin.
The major perk of Rank Math it's that it's a complete SEO tool. In addition to internal linking help, you'll receive an SEO analyzer, keyword rank tracking, automated image SEO, rich snippets, and a redirection manager. Best of all, this plugin is entirely free to download and use.
Pros: A 100% free plugin, smart link suggestions, a complete SEO tool, including analysis, keyword rank tracking, and more
Cons: Not a designated internal linking tool, so it lacks some of the features of others, does not help create keywords and key phrases
4. Yoast SEO
Yoast SEO is one of the veteran SEO Wordpress plugins, and it remains the most popular today. Similar to the increasingly popular Rank Math plugin, Yoast SEO is an all-in-one SEO tool. Internal linking isn't the primary purpose of the plugin, but the link-building tool is one of the most useful and effectively available. The internal linking feature can be found on the right side of the editor. It browses your site and automatically suggests internal linking options for you. Another major benefit of Yoast SEO is that users enjoy the benefits of keyword optimization, a readability check, internal linking suggestions, and a redirection manager as well.
Pros: Features many SEO tools in one, offers automatic internal linking suggestions, easy to use, time-saving
Cons: Premium plan costs $89 for one site, it's an all-in-one tool not entirely focused on internal linking
5. Interlinks Manager
Here is another tool entirely designed to aid your internal linking strategy. A major draw of this plugin is its internal links analyzer, allowing you to easily determine the total number of internal links on your site, the number of visits generated from internal links, and more. Additionally, Interlinks Manager offers relevant link suggestions and allows you to turn keywords and key phrases into useful internal links. In short, the main features of this plugin are its link analyzer, internal link suggestions, automatic internal links, link tracking, and link juice calculator. Interlinks manager costs $33 for use with one site and includes six months of support and updates.
Pros: An affordable plugin dedicated to internal links, automatically provides link suggestions, link analyzer, link tracking, and other useful features
Cons: Not 100% free, doesn't include SEO tools outside of linking
6. Internal Link Juicer
Internal Link Juicer is a plugin dedicated to internal linking, and that means it offers more in-depth linking features. This plugin also gives you more control of your linking than other SEO plugins that aren't entirely link focused or simply do all of the automatic linking for you. The Internal Link Juicer plugin makes automatic link suggestions while giving you complete control over how they work. You can blacklist or whitelist certain posts, so they're not used for any more linking, diversify anchor texts, limit the number of links per post, and more. This plugin removes some of the issues associated with automatic internal linking plugins that can be too many or completely irrelevant links in a post.
The Internal Link Juicer is designed for bloggers, businesses, and affiliates. In short, it allows you to diversify your anchor text, automatically link certain pages, customize your link output, and configure linking behavior. It's not an all-in-one SEO tool, but it covers all of the bases associated with internal linking.
Pros: Focused on internal linking, allows whitelisting and blacklisting, gives you more control over linking, provides automatic linking features too, 100% free
Cons: Not an all-in-on tool, less automatic scanning features
7. Mentionable
Mentionable is one of the most unique internal linking plugins available. It operates similar to the Facebook or Instagram @mention function of tagging a friend. Simply start typing @, and the auto-complete function will place the correct link associated with that keyword.  This makes the plugin easy to use, and it makes locating preferred content easier for viewers too. The main function of the Mentionable plugin is to link keywords to internal posts, and the plugin makes adjusting link settings easy. The auto-complete function does a lot of the work for you, but you choose where this function gets its information.
Pros: Ease of use, unique @mention feature, time-saving, possible to adjust link settings, @mention auto-complete is highly intelligent, free download
Cons: Users report some errors when toggling from visual to text view, does not feature a range of SEO tools
8. Wordpress Default Search and Interlink
Many experts suggest using Wordpress' own tools to create internal links. This option is not automated like many of the plugins above, but it does give you an opportunity to correctly place your internal links. Automatic internal link functions have been known to provide incorrect links or simply too many links to certain posts and not enough to the other. The Wordpress Search and Interlink tool allow you to create internal links yourself, so you know they're correct every time. Best of all, you don't need to download or pay for a plugin to use this feature.
Pros: 100% free linking option, allows complete control over internal linking, less room for automated errors
Cons: More time consuming than automated options, no link reporting, doesn't provide linking suggestions, doesn't offer other SEO tools