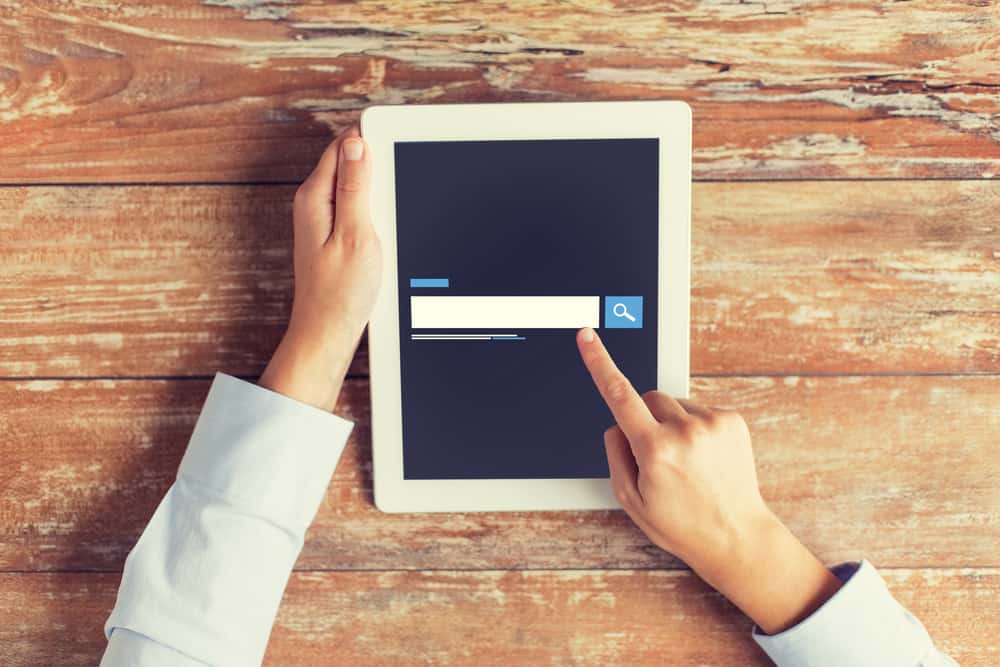 Did you know that more than 3.5 billion searches are carried out daily?
Did you also know that 80,000 searches occur every second?
Search engines like YouTube, Google, and Bing are responsible for over 70% of the total web traffic, which is why it is important for your business to be visible on those platforms.
SEO (Search Engine Optimization) is the way to be visible on search platforms
How does it work? 
When you look something up on Google, Google presents you with several websites it thinks should have the answer to your questions, right? That's what SEO is all about —providing relevant solutions and answers to your target audience's questions.
When you focus on being helpful and providing valuable content, search engines notice and place your content at the very top of the SERPs which can drive a ton of traffic to your website. 
In fact…
Being on the first page is so profitable that SEO Hacker says that 90% of the world's population looks ONLY at the first page. It means that if you're anywhere but the first page, your content will quickly gather dust never to see the light of eyeballs, ever again.
But if you play your cards right and employ a thorough SEO strategy, you'll be profitable in ways that you didn't expect. You'll get much more visibility, which will lead to more conversions.
More conversions = More money.
Ways to do SEO
SEO is carried out in two ways:
on-site SEO and off-site SEO.
Every SEO strategy is classified under these two broad terms
What Exactly is On-Site SEO?
On-site or On-page SEO is simply optimizing your website for both the user and Google—or any search engine for that matter. You'll focus on optimizing the content elements, site architectural elements, and HTML elements.
Some best practices include optimizing the internal links and URLs, optimizing the title tags, and most commonly, optimizing the content for keywords. 
On-Site SEO is the business of making sure that the elements of your website, like the tags, titles, keywords, etc, are all optimized for search.
Why is On-Site SEO important?
Google is striving to provide more relevant search results to users' queries.
And On-site SEO is important because it organizes your content and helps Google (and other search engines) determine if your content is relevant to users' queries. As search engine algorithms become more sophisticated and complex, there is an increased focus on semantics, relevance, and user intent.
Optimizing the content that is only visible to users (ie, audio, video, and text) and the elements visible to search engines (ie, HTML tags and structured data), is a sure way for you to get more traffic.
In addition, you have much more control over on-site SEO than you do over off-site SEO.
Think about it.
You can optimize your meta tags and title tags with your keywords; you could use descriptive alt tags for your images, etc. It's all up to you.
In contrast, you have less control over fickle things like backlinks or social shares.
How Does On-Site SEO Work?
Several factors go into On-Site SEO to optimize your website.
In the past, it was all about optimizing for keywords and making sure that you included the relevant keywords related to a search query.
Things have changed, however.
On-Site SEO has gone beyond keyword optimization and has extended to include other factors like site loading speed.
Relevant keywords are no longer enough to do the ranking trick. The experience of visitors on the platform is now taken into consideration when ranking a page and is also used to determine the importance of your content to users' queries.
The following are areas that you should pay attention to in your SEO strategy.
Content
Content remains the primary factor of On-Site SEO. 
How relevant is your content to the search query? To get content right, you have to think like the searchers. What would they like to know? What are they looking for? What kind of content will satisfy their curiosity? You should consider all these questions when creating content.
And when coming up with content strategy, remember that longer content tends to perform better.
After analyzing 912 million(!) blog posts early last year, Backlinko  found the following to be true about long-form content:
1. Long-form content gets an average of 77.2% more links than short articles. Therefore, long-form content appears to be ideal for backlink acquisition.

2.When it comes to social shares, longer content outperforms short blog posts.
So, if you want your content to rank highly on search engines, give the searchers something to read.
Lengthy engaging content works well to keep your readers' interest, keeping them on your page for longer periods of time.
Google algorithms rank pages based on the duration a user stayed/stays on the website. As long as it is engaging, a long blog-post (about 3000 words) will hold users' attention for longer.
And it shouldn't only be lengthy too.
It should also be original. Google has very strict policies about duplicate content. Besides, users are smart these days. The average reader would have already read 10 of your competitors' websites before landing on your website.
If they spot the same content on your website or variations of the same thing, they will hurriedly click away from your website, which will in turn increase your bounce rate.
You don't want that 
If they, however, found your content to be useful, unique, and valuable, chances are that they'll spend some time on your website reading and then proceeding to look at your other content goodies.
Your content also needs to be easy to read if you want users to spend more time on your platform.
Break up long intimidating blocks of text with bullet points, shorter sentences, and quotes.
Oh, and don't forget to include a lot of high-resolution images in the text to break up the text and make it easier to read.
Also, consider…
Is it complicated, or easy to navigate your website? Do readers have to wade through a bunch of corny ads, or can they consume your content conveniently?
If you write for the user in mind, Google notices and rewards you with higher rankings.
Keyword
Keywords are the strings of words or phrases that users will typically type into a search engine when making queries.
Optimizing for the most relevant keyword blends will drive droves of search bots and visitors to your website. All of this digital buzz is ultimately good for your bottom line—whatever it is.
You should strategically position the keywords into your content and be as natural as possible. Don't just cram in as many keywords into your content as you can. This could cause the text to read awkwardly.
Never clump too many keywords into paragraphs or sentences; rather, distribute them in your content. While you need keywords to help you rank well, you don't want to misuse them. 
Keyword overuse (stuffing) signals bot actions to search engine crawlers and consequently, your rankings may be lowered.
The type of keyword you choose also matters.
Statistics from Ahrefs shows that more than 90% of the search volume is taken up by long-tail keywords. It is important that you carry out thorough keyword research so that you can make the most out of your SEO strategy.
Titles
Titles are the first thing that users read in your content.
Having a good title is one thing, but having an SEO-friendly title is another. Therefore, your title should be simple,intriguing–and most of all,   keyword-focused.
Your title determines if people will read your content or not. Having one that summarizes the aim of your post is great.  But you should also include your main keywords so that web crawlers (or search robots) can know what your content is all about. Ensure that you use your core keywords as naturally as you can.
Make sure to keep the title within the length of 50 to 70 characters. SERPs are only able to present the first 78 characters and will cut off the rest.
Titles serve two purposes; to get people into your website and to tell the bots that your content is relevant.
You have to write them well.
Another vital factor in On-Site SEO is the heading. It would surprise you just how much importance search bots place on your headings. This is why you must make use of the right heading tags when writing text content.
Headers are also known as body tags and they refer to the HTML elements <h1>, <h2>,<h3>  and so on.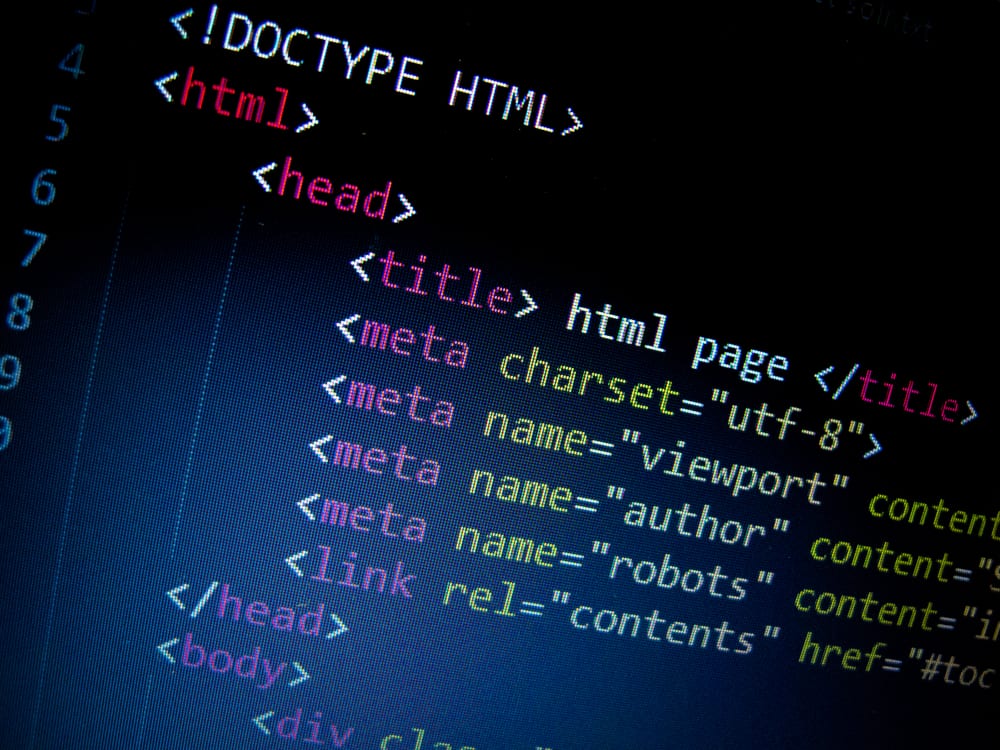 The main topic of the page is tagged with the <h1> tag. Tags are used to demonstrate the hierarchy of each element. <h2> tags are more specific than <h1> tags; <h3> tags are more specific than <h2> tags. This trend continues even if you go up to <h6>
Make sure to include your keyword as naturally as possible in your headings.
Remember that headings are a way of arranging the content on your website to make it easier for visitors to find the parts of your content they're looking for and the parts that they aren't  Make sure that your headings are not a repetition of your title. Just make sure they contain your keywords.
A tip for optimizing your headings is to use the questions your content answers. This is because approximately 8% of queries on search engines are phrased in the form of questions and usually have above average CTR.
URL Structure and HTML Element
Your URL structure plays a great role in your ranking, and so do the words you include in the URL. It also plays a great part in how it appears on the search engines. Complicated generic URLs are hard for search engines to figure out.
Avoid using generic URL strings, such as "yourgirlshop.com/page1234343".
Instead…
Use "yourgirlshop.com/cnc-machining-services."
 Make it simple so that search bots can easily crawl your site; vital keywords shouldn't be left out of your URLs too.
HTML is also just as important; they are the elements of your source code. Make sure to use HTTPS on your website, as websites that use HTTPS make up more than 50% of the first-page search engine results.
They are also responsible for more than 70% of results from voice searches.
Here are a few tips you can use to write SEO-friendly URLs
Use only a few keywords. At least one and at most two

Remove the extra unnecessary letters, words, and numbers to make it simpler and easier to read.

Again, use HTTPS if you can, because Google now uses that as a positive ranking factor.
Meta Description (or snippet)
This is the little piece of information that comes beneath your page title in search results. This description tells search bots and humans what your page contains and whether it is related to the query.
It also helps the searcher decide whether your page is relevant to their query or not. You can include your meta descriptions when you're publishing via WordPress or any other publishing platform
They are as important as the title of your page, and so you must keep them within an average of 160 characters. This is because, although Google allows for over 220 characters, mobile phones crop them even further to 120 characters.
It is important to include relevant keywords and shorten them to one or two keywords.
Lastly, make sure not to use alphanumeric characters when creating your meta description.
Site Loading Speed
These days, Google prefers sites that load more quickly, especially on mobile phones.
This is because 60% of searches are carried out on mobile phones and not on desktop browsers. In fact, studies show that websites with fast loading speeds are ranked much higher than pages with slower load speeds.
This is very crucial, and it plays an important role in your ranking.
Also…
Users abandon pages that take more than 10 seconds to load and prefer websites that load in 3 seconds. Besides, faster load speeds make it that much easier for users to access your content.
So, speed that baby up.
Alt Text
Alt Text (or Alternative Text) within images, is a principle of web accessibility which provides descriptions of images to those who are visually challenged through screen readers.
Alt-text is also important and allows search engine bots to better understand your content and more easily categorize it.
It's important to use images and videos in your content because studies show that posts containing videos have a 50% chance more of appearing on the first page of a search result. This is why YouTube videos always appear on the first page of a search.
Make sure every image on your site has a text summary with relevant keywords included in them. The summary should accurately describe what the image shows and should be minimized to just 125 characters, no more.
Internal Linking 
Internal links make your site more crawlable. 
When you link to other pages on your site, bots can crawl all over your website and help users navigate your site easily. Also, If you link to other more useful content, users will spend more time on your website.
Internal links also help to pass link equity (ranking juice) to other pages on your site.
Although internal linking can be a bit complicated, here are some things you should look out for:
Link accessibility.

Links that aren't so accessible—like those ones on a navigation dropdown to view,  are usually hidden from search engines. And so, if you link to other pages using these types of links, those pages may end up not being indexed. Instead, use links that are accessible directly on the page.
Anchor text.

Anchor text refers to the text containing the link you use to link to other pages. 

If for example, I was talking about keyword research in this post, I'd link to the post using the phrase "long-tail keyword research". And as you can see, the text is colored and is underlined, showing that it is a link.                                                                                                                                                    The best thing is to make the anchor text read as naturally as possible. If you use too many internal links using the same keywords, it can appear that you're trying to manipulate rankings.
Link Volume.

 Although

Google's

General Webmaster Guidelines

say to "

Limit the number of links on a page to a reasonable number (a few thousand at most).

this is only part of Google's technical guidelines and not the quality guideline section.                                                                                                                                                                                                                              And so, having (a thousand links!) is one of those things that although 'technically' acceptable, makes no sense to the reader 

The point of using internal links is to make your website easier to navigate. But when you have text that reads thusly:
Welcome to the Fatstacks blog. We have hundreds of SEO articles that will change your life and help you make a lot of passive income. You can take our Pinterest course and use our long-tail keyword research guide to….     
You can see how overwhelming that is to read. It's unnatural. Besides, there is only so much ranking equity a page can pass onto the next. Link strategically and responsibly too.
What Is Off-Site SEO?
Off-site SEO is relatively less complicated than On-site SEO; it refers to every action you take outside your website to get traffic to your website.  On-site SEO is wonderful but it isn't enough.
Ranking takes a combination of both on-site SEO and off-site SEO tactics.
Off-site SEO is defined simply as the things you do off-site to bolster your other SEO efforts and increase your site's rankings Common tactics include building backlinks, encouraging shares, and engagement on social media.
Of-site SEO consists of the other things you do off-site to signal to search engines and users alike that your site is relevant and provides valuable information 
Why Does Off-Site SEO Matter?
Despite the increasing complication and efficiency of search engines, Google still uses PageRank after 18 years. 
Google themselves say that
"How pages link to one another is one of the many signals we use"
In addition,  Google's Quality Rater Guidelines rely on a site's off-site reputation and presence to determine the authoritativeness and trustworthiness of the site. They call it "reputation research"
Reputation research involves the following:
"We consider a large number of positive user reviews as evidence of positive evidence"
Recommendation from experts:
"Recommendations from expert societies, such as professional societies, are strong evidence of very positive repudiation"
In addition, mentions on Wikipedia articles, news articles from well-known sites are signals of authoritativeness to search engines,
The bottom line is that links from reputable sources are still one of the most important ranking signals.
Distinguishing Between On-Site SEO And Off-Site SEO
On-site SEO is just as vital as Off-Site SEO.
On-Site SEO is the collective actions you take within your website to increase your ranking level on search engines. Off-Site SEO, on the other hand, are actions you implement outside your website to increase traffic to your website. 
It is possible to rank higher without carrying out Off-Site SEO strategies, but that route is usually harder. Getting other sites to backlink to your website isn't an easy task, and you will need an outreach strategy…
Many high-ranking websites use both On-Site and off-site SEO strategies to rank higher on search engines. You will need them, too, if you intend to make your website rank higher. 
How Does Off-Site SEO Work?
While On-Site SEO plays a bigger part in optimizing your site, Off-Site SEO, when carried out properly, can take your SEO efforts further. 
Off-site strategies happen off your website but direct traffic to your website. Several factors come to play for Off-Site SEO strategy, and they are explained below:
Backlinks
First…What are backlinks?
Backlinks—also known as 'inbound links' or 'incoming links', are links from one website to another website. This is different from internal linking which is linking to other content or pages on your website.
When other websites link back to your website, Google sees it as 'votes'. And pages with a high number of backlinks tend to have a high organic search engine ranking.
Backlinks are the main ingredients of Off-site SEO. Other factors play in Off-Site SEO, but they are secondary to backlinks. Even search engines consider backlinks to be a demonstration of the value and quality of your platform. The more backlinks your website has, the higher it would rank. This is proven by a Backlinko  study, which discovered that.
"the #1 result in Google has an average of 3.8x more backlinks than positions #2-#10."
There are many ways to get backlinks.
You can get natural links when other websites decide on their own accord to link back to you. This will only happen when your website contains linkable assets. Some links can be built manually when you ask other people to share your content on their websites.
NOTE from Jon: I do not build links. I focus on publishing content that attracts them.  While I acknowledge off-site SEO in the sense of needing inbound links is important for ranking, I do not do any proactive off-site SEO.  And yes, if you publish decent content, links will come.
You can even offer to backlink to a site when they add backlinks to your site.  This is evident in a study by Ahrefs, which discovered that close to 50% of sites that rank highly on Google comprises reciprocal links.
You can also use guest posting to generate tons of backlinks to your website.
Social Media
Social media also plays a huge role in Off-Site SEO. 
An adult is reported to spend an average of 12 hours on social media  Even though organic tends to drive more traffic to your website, social media, it can still generate some traffic.
But just know that it won't shoot you to the top.
Videos
YouTube has 30 million visitors every day.
Mind-blowing eh?
YouTube sits right next to Google in the ranking of search engines.  If you have a channel, make sure to add links to your website. If users watch your video and they find it useful and/or interesting, a link is a good way for them to learn more about you.
You never know. You may end up creating a video that goes viral. More juicy traffic for you.
Conclusion
It is always thrilling to see one's site steadily climbing up the SERPs.
But like most good things, progress may take a while.
Remember that ranking on search engine result pages takes a while. Only about 5.7% of web pages make it to the first page within a year of being posted.
Studies show that it takes close to 3 years for pages to appear in the top ten results, so don't despair when you don't get results immediately. 
As long as you're consistent and thorough, you'll definitely see results.
Meta tags to choose from
On-site SEO vs off-site SEO. What's the difference? In this post, we'll explore what each of these tactics are and how to use them to boost your traffic and conversions
2. Want to know the difference between on-site SEO and off-site SEO? Read this post to find out how to use both tactics to boost your traffic through the roof.
3. Learn how to boost your traffic using on-site SEO and off-site SEO
David is a freelance writer  who has helped many businesses reach their content marketing goals. He offers ghostwriting services and helps small businesses and SaaS companies alike create informative engaging content that increases their search engine visibility. Although he has written in many niches including the health, home improvement, and personal development niches, his forte is content marketing.