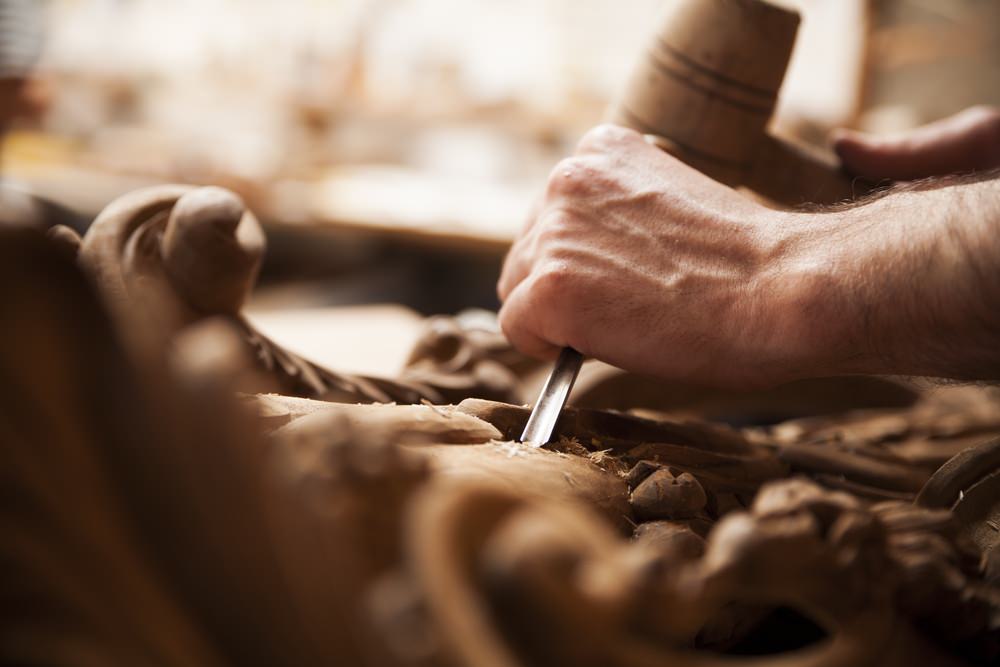 Selling a handful of sites recently taught me a valuable lesson in website ROI.
Before I ever sold sites, I paid little or no attention to site value.
These days one metric I'm looking at for all sites is return on my content investment based on current site value. The lion's share of the cost for niche sites is content (unless you write it yourself).
Almost always ROI is quite good after a certain number of articles and time.
I've set up a simple website ROI spreadsheet that calculates ROI based on the amount invested in content. This way I can quickly run different scenarios.
For the most part though, the numbers are pretty consistent… after a certain amount of articles and time ROI hits a good level.
Mind you, niche sites aren't a lottery where you put in $20 bucks and end up with millions. It's a business that with a good working model can yield a good return after a few years.
My working model is going after easy-to-rank keywords, publishing quite a bit of content monetized with display ads. That's the model assumed in the following analysis.
The sweet spot is somewhere around 300 to 1,000 articles and 3 years.
This is good news if you're just starting because you can publish 300 articles in 3 years on a part-time basis. That's 2 per week.
Below are some real-life examples from some of my sites and one from Spencer Haws, who just provided a niche site video update. I'll exclude my biggest site in the analysis because that's beyond this simple formula at this point in terms of years and number of articles.
Site 9:
Articles published: 558
Cost of content: $60K approx. Probably less, but I'll be conservative here. I don't track content cost per site precisely. While it's a good practice, that's too much "paperwork" for me.
Monthly visitors: 113,000
Monthly revenue: $3,500
Years since launch: 3 years. It's a bit complicated because 150 articles or so was on another site beforehand. I migrated those and did a redirect. So I'll set the launch date approximately when those articles were being published on the predecessor site which is 3 years ago. That puts the site at around the 3-year mark.
Site value: $3,500 x 40 = $140,000. I suspect it could go for 45x revenue but I'll be conservative.
Site earnings to date: $21,300.
That's more than doubling my investment in 3 years. If content really cost $50K and it did sell for 45x, that would be more than triple my investment in three years.
Site 10:
Articles published: 158
Cost of content: $12,000 approximately.
Monthly visitors: 19,500
Monthly revenue: $400
Years since launch: 3 years
Site value: $400x 45 = $18,000. I'll use 45x here because in my experience, lower-priced content sites do sell quickly at a 45x multiple. I sold 6 within hours a few months ago at that multiple.
Site earnings to date: $1,887
That's not a great ROI but I've also not put all that much effort into it over the years. It's been a start-and-stop effort. It was also a niche negatively impacted by COVID… so it's growing fast now.
Most importantly, it doesn't have enough content.
This site probably won't show a decent ROI until another 150+ articles at a minimum are published… that's when traffic growth should out-pace cost of content resulting in a good ROI. The plus side is the site is well-aged with some authority so it should grow decently with new content added.
Spencer Haws' Site "Owntheyard.com"
Spencer released a video this morning reporting that his niche site earned $5,800 last month. Watch the video or read the transcript here.
Articles published: 625+/- (definitely in the sweet spot content-wise).
Cost of content: Spencer said he spends $50 to $100 per article. Let's call it $75. Plus he's paid $18K since launch for an editor. He does pretty much nothing except publish updates. Total content cost to date is $75 x 625 + $18,000 = $64,875
Monthly Visitors: 135,000+/-
Years: Somewhere around September 2018 according to Ahrefs. That makes it nearly 3 years old.
Rev: $5,800 per month (May 2021)
Value: Valuation is tricky because it's a seasonal site. You definitely need to look at the trailing 12 months. Let's say the average monthly rev. is $3,500. That would value the site at around $140,000.
That's more than doubling his investment with very little work in 2 years.
Had he not paid the $18K to an editor, his investment would have been $46,000 which would result in tripling ROI.
Cyclebaron
I'll use Cyclebaron to illustrate that small sites don't hit all that good of an ROI with the high-volume publishing model. Okay, if you build a surgical affiliate site and rank a page or two for valuable keywords, a site Cyclebaron's size could do very well… but that's not what I'm doing here. This analysis pertains to high volume content sites largely monetized with display ads.
Articles published: 32
Cost of content: $2,600
Monthly visitors: 1,691
Years: 1 year… first article was published June 30, 2020.
Rev: May: $115
Site valuation: $4,500
Barely a positive ROI. Nothing to write home about and we're talking small numbers. Moreover, the traffic is inflated because Fat Stacks readers visit which wouldn't normally happen.
It's realistically worth $3,000 to $3,500.
The point
ROI for content sites monetized with ads and affiliate offers can be very, very good but it takes a certain amount of content and time to push into double, triple or quadruple ROI.
It also requires solid keyword research. If I solely targeted highly competitive keywords on my sites, I'd have no traffic.
If I targeted keywords that nobody searches, I'd have no traffic.
The key is finding those easy-to-rank, niche-specific keywords that can rank without building links within a few years.
When should you sell?
This is the million dollar question, isn't it. There is no magical answer.
Some folks consistently sell at around the 3 year mark. They goose their sites to $150K to $500K valuations and flip them. Rinse and repeat. It's definitely a good business model.
Had I followed that I wouldn't enjoy having a big site earning quite a bit more. That said, had I sold it years ago for mid-six figures, maybe I would have parlayed that into a bigger business. I'll never know.
For me, instead of following a rigid "sell timeline" I play it by ear. I know I'll sell some of current sites at around the 2 to 4 year mark. I also know I'll hold and see just how big I can grow some sites. Big sites might hit a plateau but if it's spitting out a lot of cash like clockwork, that's not so bad either.
The math for this business works once you have a working system.
Niche sites may not be as good as riding a penny stock from a nickel to $10 (a 200 bagger) but if your sites are done well, you likely won't ride it down to worthless.
Carve out your own methods (this email was sent out the day after the above content)
I received the following response to yesterday's email:
I finally started your training a couple of days back after purchasing it last year. Even if I don't agree with everything you say, your training is BRILLIANT and up to date…
He didn't specify what he disagrees with. I take no offense at all. If my info is merely one piece of the puzzle, that's great.
The above reader comment brings up a very good point and that is there is more than one way to go about growing an online publishing business.
There are many effective methods.
I've evolved my methods over the years to some degree.
I incorporate ideas from other people and sites and cobble them into what I'm doing.
You may well do the same.
If you're bopping along and come up with new ideas, test them. If they work, do them.
I suspect some folks scoffed at the numbers I set out in yesterday's email. They might disagree with the three year theory. They might consider the revenue per 100 articles a joke.
Many do.
Admittedly, my revenue per 100 articles is not close to optimal… but it still works.
For me it's balancing my time vs. outcome.
​Spencer Haws' example illustrates the same. He invests more into content and management thereby reducing his ROI. He does this to dramatically reduce how much time he needs to put into his niche site… which is almost no time.
I'm the same.
I'm pretty sure if I wrote every article my revenue per 100 articles would be better. Not that I'm the best writer in the world but I'm pretty good at penning informational content that will rank in Google. I've done my share of it. I used to write everything. Plenty of it still ranks and banks.
Another reader, who wishes to remain anonymous, also replied to yesterday's email. He gave me a snapshot of his results:
My site is 3 years old, 140 articles (95% written by me). I will exceed 7K this month. You are absolutely right on the low competition keyword research. Those were the ones I was initially targeting. Now I'm going after more competitive terms and having some decent success. However, it takes times to learn how to do that.
He followed it up with an ad revenue screenshot for the current month showing he anticipates hitting the $7K figure:
Those are some great numbers.
That averages out to a whopping $50 per month per article. Not bad for an ad-monetized site.
The revenue per 1,000 sessions indicates it's a valuable niche. I have no site with that high of an RPS.
His site is worth somewhere in the $230K to $300K range. That's almost all profit for him since he wrote the content.
I followed up with some questions about article length, the time it takes to write articles etc. Here's what he said:
On average my articles are 1,500 to 2,000 words.
I have some big ones also that are around 5K words.
The time it takes me to write is around 4-5 hours spread over a week to a week and a half. At the beginning I was writing 1-2 articles a week. (shorter and less quality, but I won't do that on my next site)
It really depends on the keywords I'm ranking for, what the competition looks like and how much research I have to do.
I bought the lifetime Frase and use it quite a bit.
One thing I started doing this year was optimizing existing content. I went back to articles that were low on page one or on page two that had good search volume but where I was getting a small percentage.
I added more content to the main article and built smaller topical articles around it (I got that idea from you).
One example was a keyword I was after that gets about 120K searches a month. I was on page 3. I beefed it up with charts videos etc. and wrote about 6 smaller articles related to the topic.
Sent links from the small articles to the big one, and also did some more interlinking.
The page now site on page 1 position 7. I still have some work to do but I know what I'm doing works and it won't be long before I'm in the top 3.
Nothing fancy in his methods… just takes his time finding optimal keywords, crafting killer articles and doing basic on-site SEO stuff.
Let's assume he outsourced the content. I suspect for the article quality, we'd have to assume a fairly high cost per article… $150 per article.
140 articles x $150 = $21,000. That's a 10x to 13x ROI.
Even if he spent $300 per article ($42K), that's a 5x to 7x ROI.
$500 per article ($70K) is a 3x to 4x ROI.
How did he do it?
It boils down to choosing a great niche and then doing very good keyword selection. He broke in with easy-to-rank keywords. Published really good content (I'm assuming). Then grew it from there… he's at the 3-year mark.
I don't know the niche. I didn't ask. I wouldn't tell you if I knew. He needs more competition like he needs a kick to the snout.
Keep in mind, niches fetching an RPS that high are competitive. What he did was break into the niche finding low competition keywords. Now he's climbing up the KW food chain going after higher traffic KWs since his site has authority and can rank for better and better KWs.
IMO, those numbers are inspiring, especially if you're writing content yourself.
He has very limited time. I asked him whether he has a full-time job. He replied:
Yes, I'm a project manager for an engineering firm. All of what I've done on my website has been in the wee hours of the morning or later in the evening after my wife and kids go to bed. And of course on weekends when we weren't busy doing family stuff.
140 articles, while that's a lot of content, it's not insurmountable by any means even if you have a full-time job. That's just shy of 50 articles per year. One per week… 30 to 60 minutes per day three to six days per week.

Jon Dykstra is a six figure niche site creator with 10+ years of experience. His willingness to openly share his wins and losses in the email newsletter he publishes has made him a go-to source of guidance and motivation for many. His popular "Niche site profits" course has helped thousands follow his footsteps in creating simple niche sites that earn big.