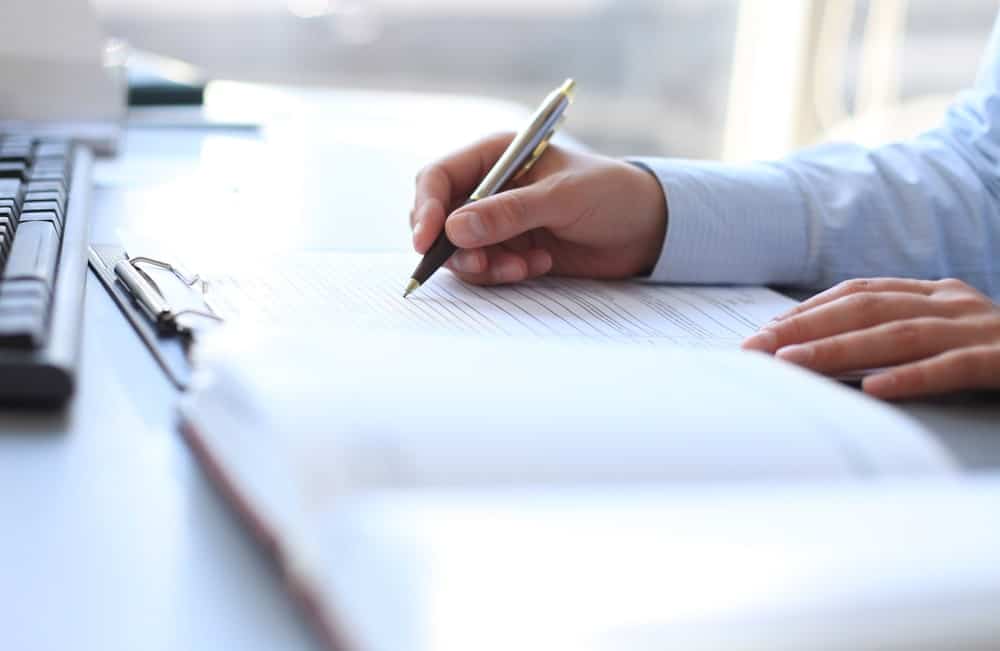 Your colleague has invited you to a business dinner at a 5-star hotel. You're probably aware of the hotel's dressing code, and casual attire like T-shirts, sneakers, and jeans are out of the question. So, what should you wear? A tux or a good quality suit?
To fit in with all other guests and make a good impression on your hosts, you must dress appropriately.
The same is true for different forms of business writing. Unlike fiction, poetry, and other forms of writing, business writing isn't an opportunity to express yourself. Instead, it calls for a conservative and unadorned style.
Successful business writing creates correspondence that is professional in tone and gives a positive reflection of your brand. It also facilitates the efficient completion of the task at hand. So, what are the common types of business writing, and why are they essential to your business?
Related: Types of Business Documents | Types of Business Incubators
Types of business writing
Regardless of your job's nature, the chances are that you will need to write something related to your work. For instance, emails, letters, reports, memos, and announcements are very common in the workplace. Here are the broad categories and subcategories of business writing.
1. Correspondence writing
Whenever you want to contact a person, you can send them a text message, email, or letters. A similar approach is followed in business. This form of communication is commonly known as business correspondence.
The letters written during business transactions are business correspondence letters. Any written correspondence helps maintain a cordial relationship with business stakeholders, serves as proof of an existing business relationship, creates a positive brand image, and is a preferred formal communication.
Here are the different types of business correspondences you should know.
Internal correspondence
Internal correspondences refer to written communication between employees, departments, and branch offices of an organization. It can be informal or formal communication. For the most part, supervisors, managers, and other employees use emails for formal and informal communication.
Other forms of internal communication include promotion letters, letters of approval, notice to explain, formal requests, letters of dismissal, and memorandum. Typically, these forms of communication are often printed on paper, which the sender must sign.
External correspondence
External business correspondence happens between two businesses (B2B correspondence) or between an organization and its clients. For instance, your business can choose to distribute information to the public, either about their products or the company itself.
External correspondence is often made to prospective customers, vendors, creditors, suppliers, law firms, donors, sponsors, government offices, and financial institutions. Your business may also need to communicate with business affiliates and other organizations that indirectly or directly transact with it.
A well-thought-out external correspondence can help spread relevant news, define your target audience's perception of your brand, and reach new customers. Your choice of words and the nature of the messages you send to your business stakeholders are an essential part of your overall marketing plan.
Sales correspondence
These are marketing emails, discount letters, sales proposals, letters of authorization, order confirmation, and other forms of sales-oriented communication. To ensure effective communication that could boost sales, it's important to draft all sales-related correspondences perfectly.
Create truthful marketing offers and letters and avoid misleading information. Remember, effective communication can prevent future financial-related disputes and missed payments. Other documents like purchase orders, collection letters, and invoices must contain accurate information to avoid errors that could cost you money.
Circulars
These are notices sent to members or employees in an organization. They're also known as office instructions or announcements. Often, general announcements like new contact information, meeting details with your business stakeholders, and information about protocols are communicated via circulars.
Importance of correspondence
Effective business correspondence facilitates the day-to-day operations of your organization. Your employees, managers, and supervisors can communicate with each other and relevant outside parties effortlessly. This ensures timely transactions and maintains an outstanding professional relationship with your business affiliates, customers, shareholders, and more.
It is critical for everyone in your company to know how to express their views and facts through accurate writing, be it on physical paper or email. Being professional, sincere, courteous, and choosing the right words while corresponding can make a considerable impact on your brand image.
2. Instructional Business Writing
The primary goal of instructional business writing is to offer step-by-step guidance on how to handle a certain task. It requires the reader to take a specific action either immediately or in the future.
Instructional content should consider how much the target reader knows about the topic in question and offer the missing information. If the content is meant for multiple people with different understanding levels, it must cover boat basics and the specific tasks that should be completed.
Common examples of instructional writing include:
Manuals 
In your everyday life, you frequently use manuals knowingly or unknowingly. Whether it is how to use your mobile phone or install software, user manuals, and instructional manuals have become part of our lives.
For businesses, you may be wondering whether manuals are still necessary. The reality is that they are a big step in steering your business to success. For instance, the manual of operation relays the procedures and standards of your company. Other important manuals include:
Product manuals: Also known as an instruction manual, it instructs the user on how to use a specific product.
Troubleshooting manuals: Provide details on how to analyze and fix errors, particularly in software.
Installation manuals: Offers step-by-step guidance on how to set up a specific product like software, electronic appliance, and more.
Operations manual: This type of manual is very common in businesses and not-for-profit organizations. It is a set of procedures and standards for daily operations, the organization's policies, and work standards.
User manuals: These manuals vary depending on the end-user. For instance, there is a separate user manual for maintenance personnel, managers, junior employees, students, and administrators.
Audit manuals: Provide instructions on how to create financial reports in relation to auditing and accounting matters.
Crisis management manual: This is a set of instructions or processes on how to respond to tragedies and the crisis such as fire, tsunami, storms, violence in the workplace, or earthquake.
Manuals are universal documents that ordinary people can understand. They explain the processes and operations of different departments. Creating the right manuals can help your business avoid an information gap, launch new products easily, share information with the right audience, minimize risks, and avoid knowledge traps.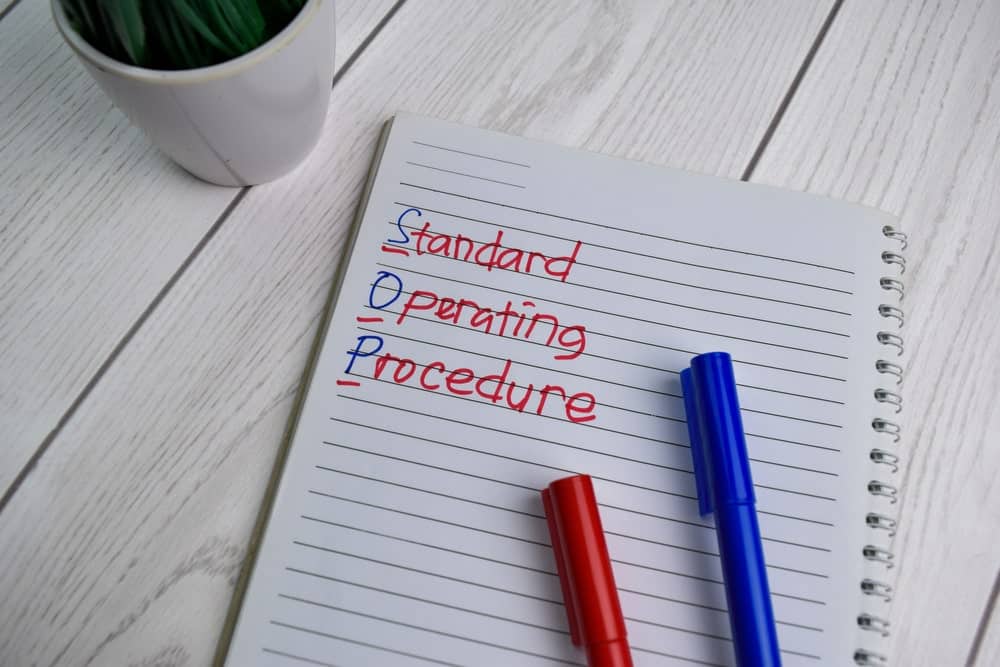 Job description handbook
A job description handbook is a valuable communication resource for an employer and employees. It offers guidance and information related to its mission, values, history, policies, and procedures in a written format.
An employee handbook is also viewed as a means of protecting both the employee and employer against any form of discrimination and unfair treatment lawsuits. It serves as an accessible guide to the organization's policies and an overview of an employer's expectations.
Technical specifications
Imagine you have a client who needs a new website for his company. Where do you start?
Well, technical specification documents are an integral part of a product development process. They define the specific requirements the product must meet to be launched in the market successfully. In the example mentioned, your client should provide the website's technical specifications to help you make the right steps to developing a platform they like.
Creating technical specifications for different processes in your business and product development increases efficiency in the long run. It also makes scalability of working teams possible and gives developers a precisely defined contingency plan.
Instructional memo
Instructional memos are in-house communication that addresses one or more employees. The primary objective of these memos is to convey directives that relate particularly to the topic found in the subject line. The memo calls for and expects a specific action to be taken.
The scope of an instructional memo should include sufficient information for the reader to know exactly what the instructions are, when, and who issued them. It should also provide details on where and why the suggested action should be acted upon.
To write the right instructional memo for your colleagues or employees, first get to know your target audience, establish objectives, stop being the scope of your memo, and organize your instructions chronologically.
3. Informational writing
The main goal of informational writing is to convey information about something. It does not require any action from the reader, unlike persuasive or transactional writing. Common examples of informational writing in the business context include meeting minutes, annual department overviews, quarterly or annual financial reports, and more.
Informational writing enables a business to predict future performance, meet regulatory obligations, and record previous performance.
4. Persuasive writing
There are times when you really want your business proposal to persuade the target audience to take action. The goal of persuasive business writing is to give the reader a unique value proposition about your products and encourage them to take a specific action. Depending on the type of persuasive writing used, the reader's response could range from purchasing to establishing a lasting relationship with your customers.
Persuasive writing inspires action, improves productivity, helps you communicate better, and seems like a lot of money in the long run. When done properly, it can also show your commitment to the customers, investors, staff members, and business partners. This can help you win-back lost customers and establish better relationships.
Commercial versus non-commercial persuasive writing
Persuasive writing can be used for either commercial or non-commercial reasons. Modern marketing uses persuasive content to convince the target audience that their products are better and more efficient than those of its competitors.
You can also use persuasive writing even when not convincing customers to buy your products. For example, you can create content to convince smokers to stop smoking or people with high BMI to start losing weight. This is a perfect example of non-commercial persuasive writing.
Now you know
Different types of business writing play an integral role in the long-term success of a business. No matter the specific documents you're creating, the content must be concise, convey the right information effectively, and keep your target audience engaged.

Jon Dykstra is a six figure niche site creator with 10+ years of experience. His willingness to openly share his wins and losses in the email newsletter he publishes has made him a go-to source of guidance and motivation for many. His popular "Niche site profits" course has helped thousands follow his footsteps in creating simple niche sites that earn big.