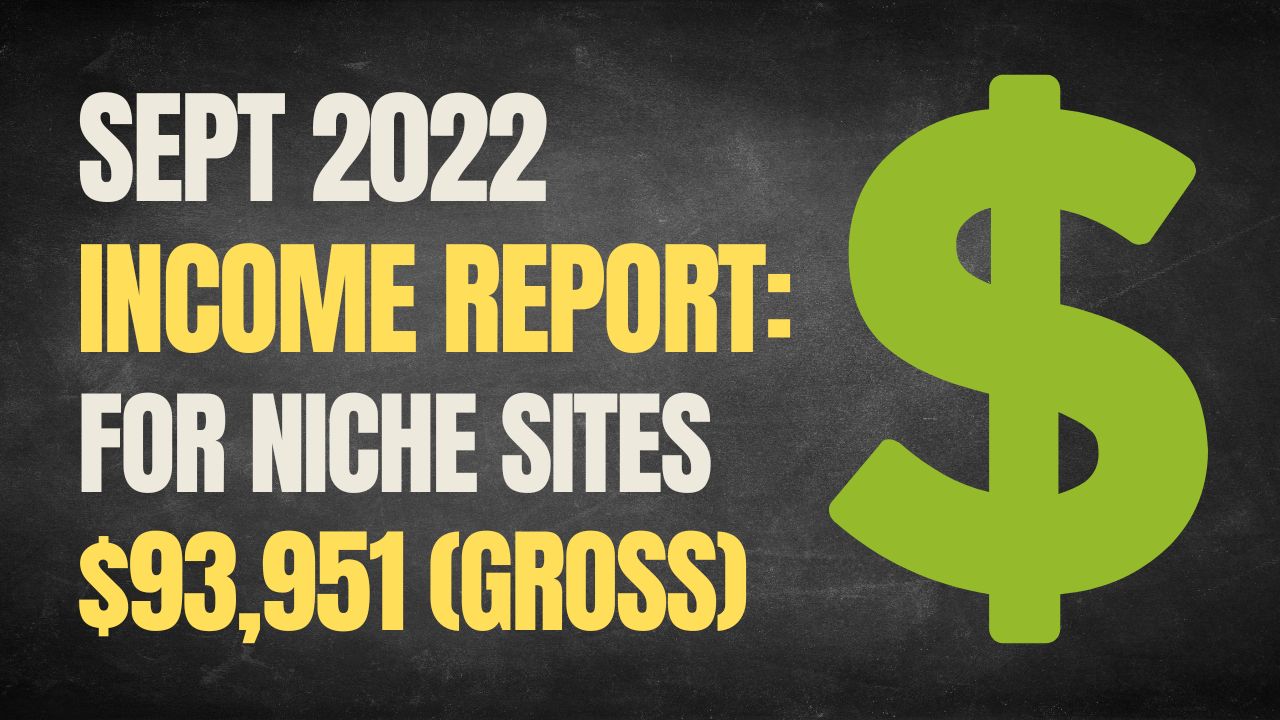 Here's the total niche site revenue and my expenses (does not include content investment). Note that these figures do NOT include Fat Stacks revenue or expenses.
Revenue: $93,951
Expenses: $26,359
My expenses exploded because I decided to hire a service to do some HARO links for me across a good number of newer/smaller sites.
Content investment: You must join the Fat Stacks course for this information where I break down content investment and return in extensive detail for each site in my portfolio.
Other details about my portfolio?  Gotta join the course. That's where I put all the details.
Mediavine Screenshot
My sites also earn a tad from Amazon and a few bucks from a smattering of affiliate programs so the following isn't the entire revenue but it's the lion's share.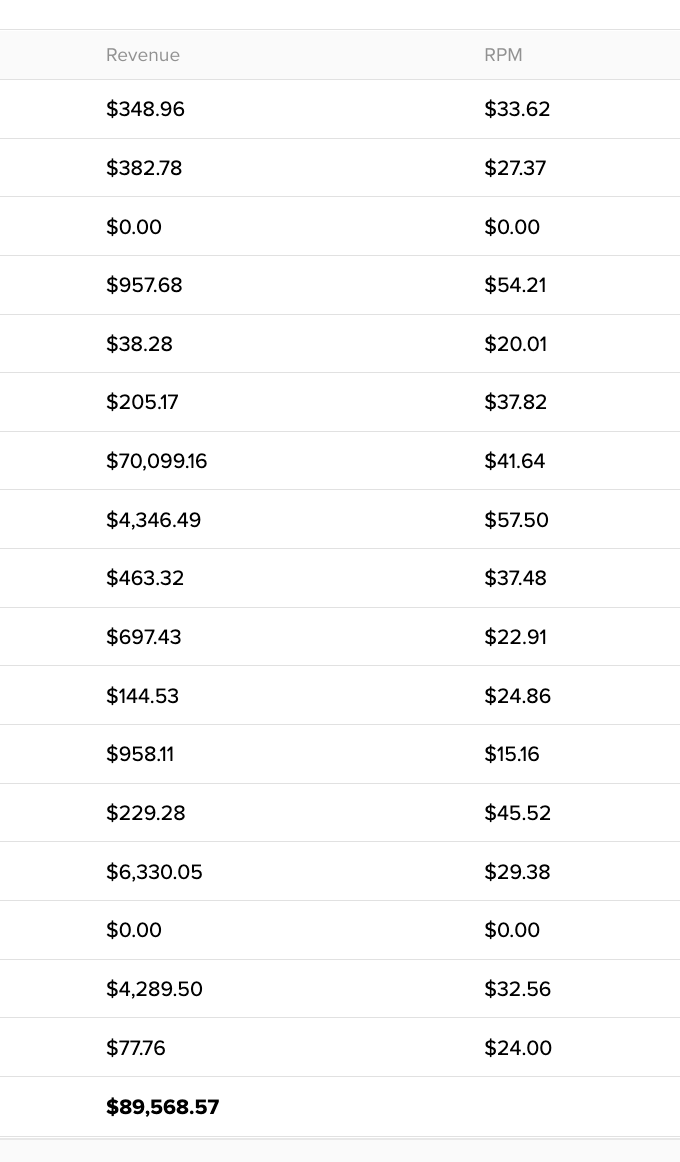 Jon runs the place around here.  He pontificates about launching and growing online publishing businesses, aka blogs that make a few bucks.  His pride and joy is the email newsletter he publishes.
In all seriousness, Jon is the founder and owner of a digital media company that publishes a variety of web properties visited and beloved by millions of readers monthly. Fatstacks is where he shares a glimpse into his digital publishing business.