I'll be blunt. If you want to create a niche site that will end up paying you year over year, you are most likely overthinking it. In this case study I'll show you exactly what I did to create a complete niche site in 5 hours.
A complete niche site in 5 hours, really?
Now let's get two things out of the way. When I say a COMPLETE niche site, I mean a complete niche site for me. In just 5 hours, everything on my end is done and the articles will be written and published even if I never look at the site ever again. If you want, you can do the same with my plug-and-play delegation documents in my course. Next thing is, I have funds. If you have none, this process is just as valid, but will take a while because you'll be the writer. You can then outsource as you start earning. With that out of the way, let's do this:
Niche Selection: 10 minutes
I will not reveal my niche but I must either DO or BE INTERESTED in the niche. That is totally optional and you can make a lot of money in a niche that you absolutely hate but being interested in the niche makes things easier. The idea for the niche came from simply living my life and wondering if there is an opportunity there. A quick Google search without tools revealed an opportunity and it passed the narrow niche and finite topic tests. Plus it was trending up on Google trends. After a good 10 minutes I decided to take the plunge.
👉 Result: Niche I am interested in, opportunity in Google and upwards trend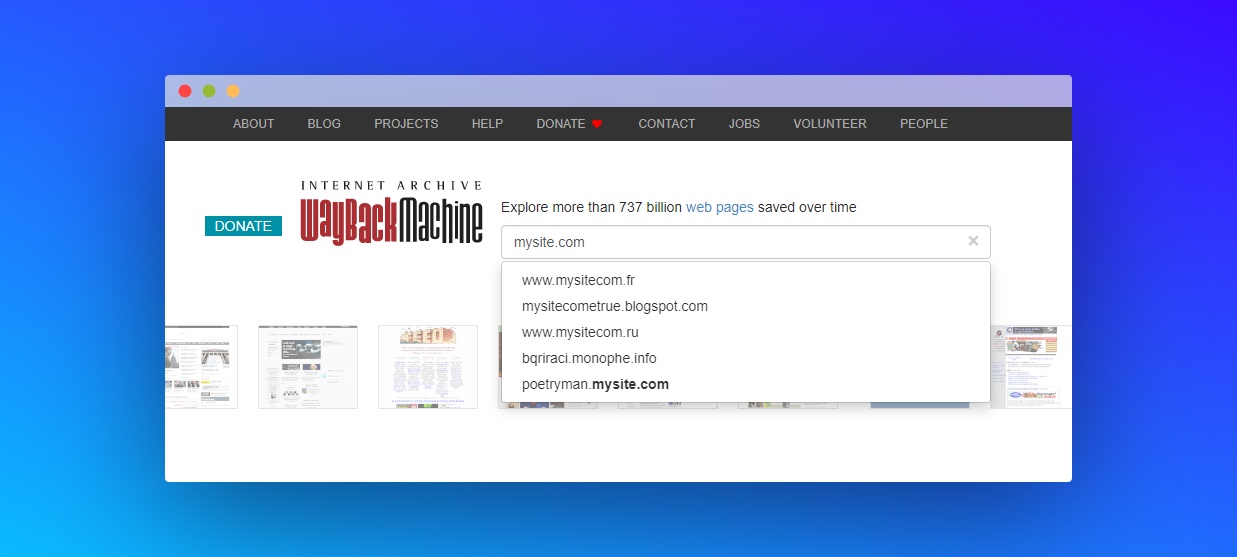 Domain: 30 minutes
Time to get the domain. I typically avoid domains with too many keywords and go instead for brandable domains. Of course many domainers are trying to make things hard so I finally get a domain. But before I even register, I check waybackmachine to see if it's even been registered and I also check for trademarks. Once those came up empty, I reserve the domain, click to install Wordpress (most hosts have that covered) and get to keyword research.
👉 Result: Got a brandable domain without any history
Keyword research: 3 hours
I am creating a site in 5 hours, 3 hours of those are in keyword research. That is 60% of the time dedicated to the whole project, so if that doesn't tell you how absolutely crucial keyword research is to success, I don't know what is. I have a swiss army knife of 21 keyword research methods covered in my course but for this site I stick to the basics. I tried to be comprehensive and to go after a mix of competitive keywords and also long tail, obscure keywords regardless of search volume.
👉 Result: 2 out of 21 keyword research methods used, 165 articles topics found.
Content ordering: 20 minutes
Once I have all of the keywords I need I put all of them in a spreadsheet in Google Sheet. I then head to Writer Access and bulk upload by CSV. For some reason the last row never uploads correctly so I add that one manually. I assign all 165 articles to my favorite writers (love list)
👉 Result: All of the content will be written without me touching it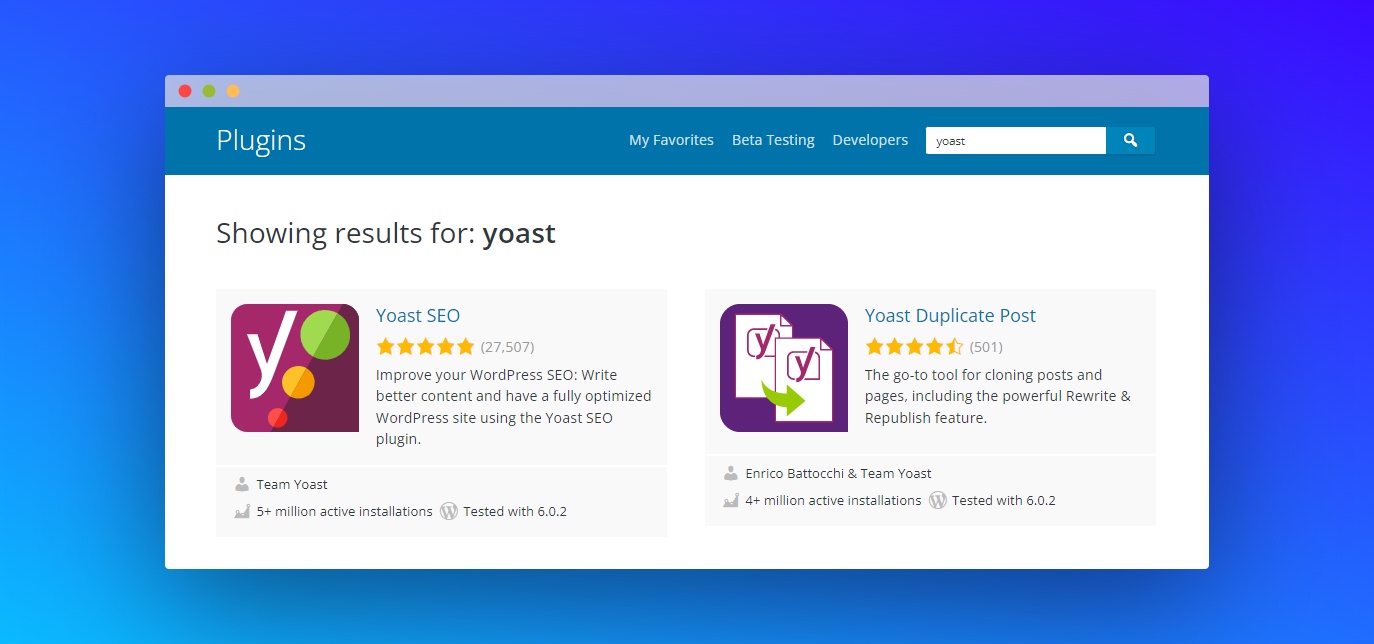 Technical build: 45 Minutes
There's always some tech involved with niche sites but I ALWAYS keep my sites to a bare minimum. Here's my simple process:
Add site to Google Analytics and Google Search Console
Add Amazon Associates disclaimer and Contact page.
Install Trellis
Get Logo from Fiverr: instant logo designer
Install plugin: Disable comments
Install plugin: Insert AMZ Images
Install plugin: LuckyWP Table of Contents
Install plugin: Yoast SEO
Add administrator emails
👉 Result: Technical site done
Delegation: 15 Minutes
I send my VA the administrator credentials so they can format and publish content. Provided quick video instructions for internal linking. Other than that, they know the process.
👉 Site is finished on my end
Numbers & results
If you tally all the time I spent on this site, the total time invested is 5 hours. If you are new, you can do this in about 24 hours.
Total investment: 165 articles x $75 = $12,375 + $1,000 (domain, images + VA time) = $13,375 approximately.
Content should all be published inside 3 weeks with nothing on my end to do, although I might take some of my own photos for the site shortly. That's one of the reasons why I like being interested in my niche sites.
👉 Results: None yet. This is a BRAND NEW site so there's no traffic. Bookmark this page and I'll reveal how it performs as it happens.
No budget version
What if you do not have the budget to order articles? No problem. But obviously unlike me you will not have the site "Done" in 5 hours. Everything will be complete but you will have to write the articles yourself. We've all been there and I still remember spending some time everyday to write for my site. I cut down on non-essentials in my life (TV, Netflix, etc) and really focused on my site back then because I knew it would be worth it in the long run, and of course it did!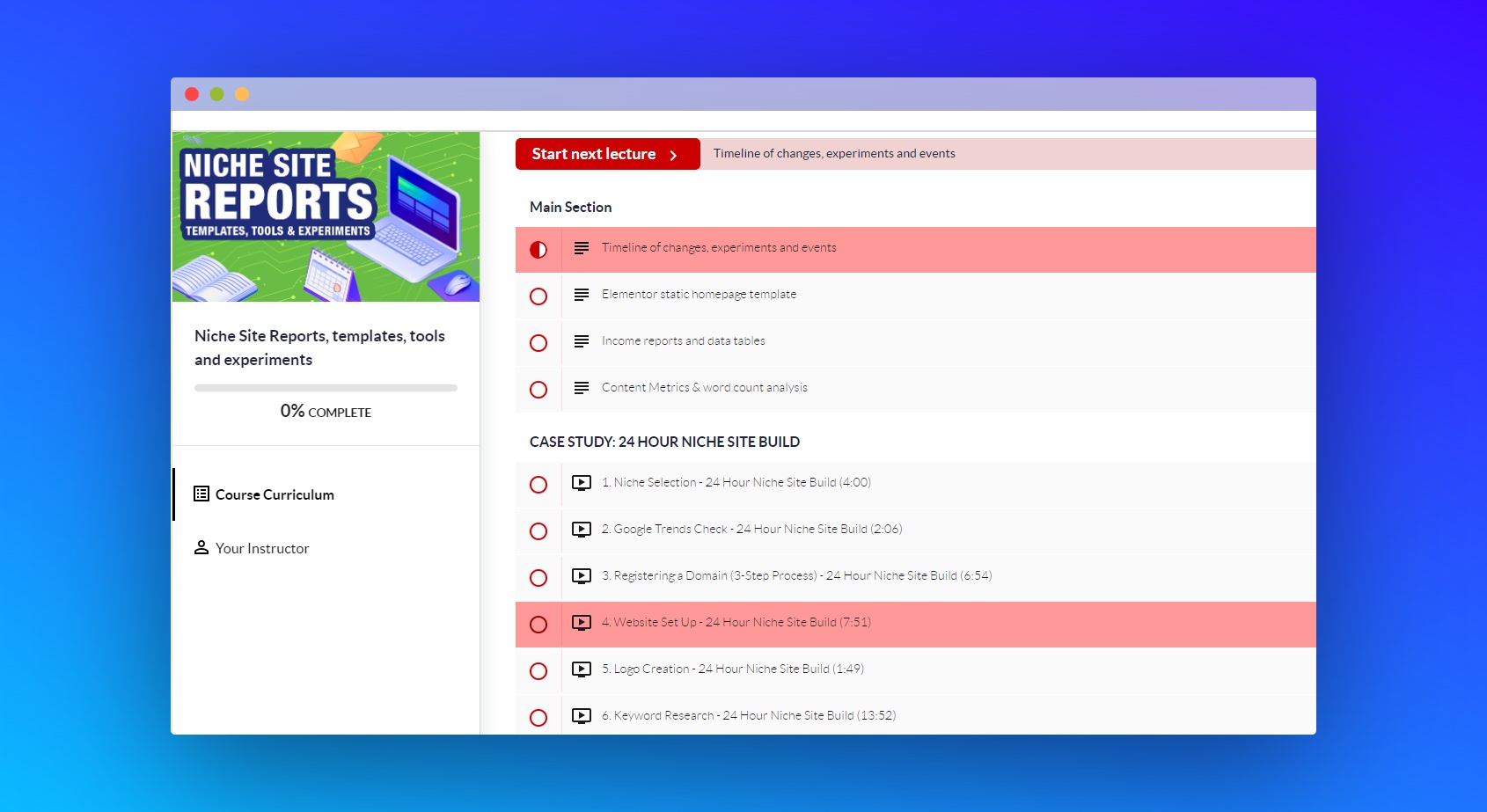 Let me show you how to do this
About 10 days ago I recorded this exact process step-by-step. I recorded everything. Getting the domain, doing the checks, the keyword research, the ordering, EVERYTHING on a REAL niche as an example. It's called 24h niche site build (but if you are fast like me you can do it in 5). This is just one of the many case studies (and crazy experiments) you can get access to it in my course. You also get all of the very same documents I use to delegate everything to my VAs and the same, carefully worded documents I use to order articles. It's only open until October 2nd and my 24 hour niche site is only available there.