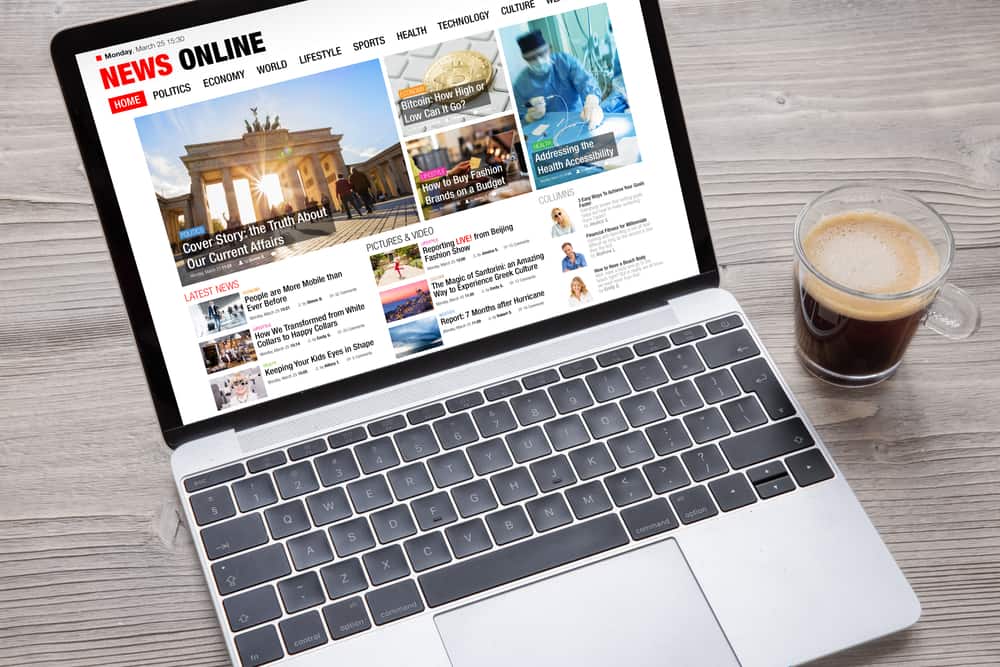 There's an interesting dichotomy happening online.
General content sites are losing money.
Niche sites are printing money (scroll down for the DotDash entry revealing operating income of $7.7 million in Q2, 2020).
General sites are news and clickbait sites. Think Huffpost and Buzzfeed.
Niche sites are sites that cover a specific topic or topics. Car and Driver, Yoga Journal and DotDash sites are examples.
More and more general sites are forced to add paywalls to pay the bills. I think this is unfortunate but that's how it goes.
Why is this happening?
A few reasons.
Contextual is better for advertisers
If you sold yoga mats, would you pay the same ad rate per 1,000 impressions on Huffpost as Yoga Journal? No you wouldn't. Yoga Journal's readership is aligned with people wanting to do yoga. Only a tiny % of Huffpost's readership would care about yoga mats.
Cost of content
It's expensive to employ reporters, especially if some are on site reporting. I have no idea how many articles are the result of news sites sending their own reporters out in the field but even doing a bit of it is costly.
For the rest writing at a desk is still expensive in relation to what the 24 hour news cycle earns.
While niche site content isn't cheap either, the fact it has a far longer earning timeline makes it much more financially viable in the long run.
Huge overhead
For a news site to establish a loyal readership, it needs to cover most news stories… a one-stop-shop if you will. To be thorough requires a lot of writers. That's not cheap. Combine that with a 24 hour news cycle and you have big costs for little return… in many cases losing money on a lot of articles (must be since they're losing money).
Niche sites can be far more selective about which topics are covered. I don't try to cover every topic. I cherry pick topics that I believe stand a better chance to be profitable in the long run. I don't always get it right but so far so good.
Content lifespan
A news article will earn money for 24 hours. After that it's history. Because news must be reasonably well written it's not cheap to produce. I suspect a lot of articles never earn what they cost.
Niche sites, on the other hand can (and should) publish content that earns for months and years. While not every article on niche sites are profitable, if you play your cards right, a good number can be profitable and some ridiculously profitable.
Email probably isn't great for news sites
While I'm sure sites like Huffpost and CNN have plenty of email subs, I can't imagine the open and click rate is all that great. As mentioned, advertisers won't pay as much for ads for a general audience. While email ads are more lucrative than website ads, there's still a limit to what generalist sites can charge.
While email isn't the be-all and end-all for all niches, it can be a goldmine for some niches. For some niches, email is all.
Facebook's reach not like it was
Back when Facebook flooded website servers with free traffic, sites like Huffpost and Buzzfeed could count on a significant second source of free traffic.
Since FB severed reach, most sites can't count on it for traffic. Google is the only game in town (other than established readership).
The solution (maybe, we'll see)
The hoped-for solution for these sites is to charge money for access aka subscriptions.
It's a hail Mary.
Some will make it work.
Some will make a fortune.
Some will go broke.
In order to make it work these sites need to invest even more in killer content. If people are paying for content it has to be stellar.
The key is pulling in enough money from subscriptions to finance more and better content.
It will work for some but not others.
Stick with niches
I suspect there are some readers of this newsletters who are printing money with news sites. It can be done and it is done.
For example, a local Vancouver news site I know of does well. Millions of monthly page views. While overhead is higher than mine, it's manageable. Here's the thing with local news sites, they are more niche than they seem. Their niche is location. Local advertisers are happy to shell out to advertise on the site.
What does all this mean?
It means if you want to stand a better chance to earn decent publishing profits, stick with niches. Broad or narrow, it doesn't matter. The key is that you offer advertisers access to a defined audience.
If you monetize with email newsletters and/or selling stuff, you should go fairly narrow. Cater to your key audience and leave it at that.
I prefer monetizing with ads so I go a broader, but not Huffpost broad. Been there, done that. It didn't work.