I hate to break it to you, but publishing niche sites and blogs involve a lot of boring, mundane work.
Ditto for SEO work.
My days aren't exciting.  I grind it out striving to make my fleet of sites a tad better each day.
But, once in a while I have "aha" moments.  These are moments where something clicks that does more than help me make my sites a tad better. These are moments where I'm able to take my business to the next level.
Below I out 12 "aha" moments that have been instrumental in planning, launching and growing my blogs.
1. Update old content
Updating older content for an SEO boost is a well-touted practice in blogging and SEO circles.
At first I resisted the concept because I love cranking out new content.  I didn't want to put time in old content.
It's kind of like going on a hike down the trail and returning the same way.  I don't like doing that.  I'd rather hike circle.  I get a "useless" vibe returning the same I went.  Same thing with updating old content.
That was until one day a friend who has a very successful website told me about the success he was having updating old content.  His traffic was growing better than it had in years.  He focused 80% of his time and resources into updating old content instead of publishing new content.
Each time he updated content, he'd do another round of social media promotion and outreach.   He said his content was getting more and more links with every update.
And that's when I had the "aha" moment, thanks to him.  I should have know better too because I know that content that ranks and gets traffic attracts links naturally.  Those links further boost the rankings (and ranks for more keywords), which in turn attracts more links.
When you update content in a meaningful way, making it better supported with some promotion, it adds inbound links to an existing link profile much easier than publishing new content will.
In other words, update already successful content that has inbound links … because there's a good chance it'll attract more links.  There's no such likelihood of new links to new content.
2. Focus on Long Tail Keywords
I used to be very sloppy about keyword research in that I didn't really do it.  What I did was go after the insanely competitive keywords everyone else did.  It was pointless.
After a while I noticed that I ranked for some long tail keywords.  While they were long tail, they hauled in some decent traffic.  Meanwhile, my content targeting competitive keywords brought in very little traffic.
My former preference for going after the big keywords is my tendency to swing for the fences.  I enjoy the prospect of a huge win.
3. Cover Topics from an Unconventional Angle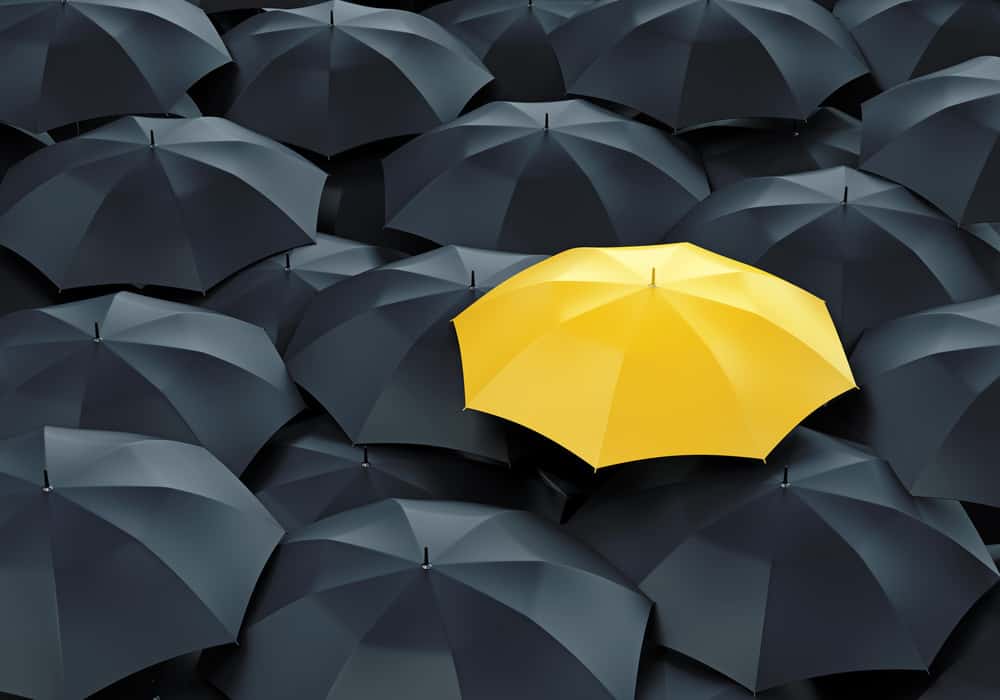 This has been a truly game-changing discovery for.  Instead of covering topics in the same way other sites do, I think of ways to cover them in a novel way so that they stand out.
Example:  
A lot of websites publish product reviews.  This is a popular approach and so it's competitive. Moreover, the ecommerce sites go after "review" keywords with their online customer reviews.
Hence, at least for physical products, I'm not a big "review" publisher.  Sure, I publish one-off reviews if I own the product and love it, but I don't crank them out weekly.
Instead, I'll publish a "Top 5" or "Top 10" list.  Yes, I'm not the only publisher who does this, but for obscure product lines, they can do really well.  That's just one example of many.  I'm not going to reveal more because I don't need the competition.
4. Focus on Revenue Generating Tasks
It's easy to waste time in this business doing things that won't help your website earn as much as possible.
For example, some bloggers waste time on unimportant design tweaks.  While testing different designs can be good if you have millions of monthly visitors, it's usually a waste of time before that.
If you earn revenue from display ads, you need to focus most of your time on getting more traffic to your site and improving your ad revenue.
If you earn money via an email newsletter, you need to focus on getting more leads and profitability of the email newsletter.
Doing stuff like:
watching endless how-to-blog YouTube videos or reading similar articles,
participating endlessly in Facebook groups or forums,
mucking around with WordPress page builders for regular blog posts,
endlessly testing "productivity tools" such as "to do" list software,
obsessing over website structure,
over-analyzing unimportant decisions (example – for this post I looked for "aha moment" featured images in Shutterstock.  There were a good number that came up in Shutterstock.  I could have spent 25 minutes debating which was best.  That would have been a waste of time.  Instead, I spend 26 seconds choosing an image.
spending too much time researching nominally important tools such as plugins,
to name a few.
FYI, I'm guilty of falling victim to every time-wasting activity above.  It's an easy trap.  Watch out for it; avoid anything that isn't the most effective revenue-generating task at hand.
5. Make boring topics interesting
Whether I write the article myself or outsource it, I usually try to make it more interesting with facts, data, personal anecdote … something to make it more than just informational.
My favorite approach is to make it personal; to incorporate a personal connection or story to the article and throughout out it.
If this is not possible, I look for interesting related statistics that I can add to make it more interesting.
Read my list of 21 ways to make content more interesting for visitors.
6. Display ads for monetization can be amazing
I didn't monetize with display ads for years.  I only used affiliate links.  This was a huge mistake.
I have nothing against affiliate marketing.  I do it extensively to this day. However, publishing only affiliate content is boring and too restrictive.  I love being able to monetize any content with ads; this gives me a lot of freedom to cover any topic within a niche.
7. Eliminate wasteful expenses
Watch out for escalating costs.  Even though you don't have to rent a store or hire employees, your monthly expenses can quickly and surprisingly increase.
This happened to me.  I paid for things I didn't need for a long time; I focused solely on growth and ignored expenses.  This was a big mistake; one I won't make going forward.
Now I review all monthly expenses.  If it's not critically important to my business, I get rid of it.
Read more about my cost-cutting week here.
8. Improve on-site metrics and user experience
It seems to me that longer time-on-site, plenty of repeat visitors and a high number of page views per visitor are metrics that Google would use to assess website quality.  Yes, editorial links are helpful and still weighted heavily by Google (so I'm told).
When Google deems a site high quality, chances are Google will send that site more traffic.
It's easy to get bogged down in the SEO minutiae such as almost unimportant technical tweaks or worse yet, unproven tactics.  While this may help (you never know), it seems to me that there's a good likelihood that longer time on site, more repeat visitors and plenty of page views per visitor will result in Google viewing your site favorably.
Therefore, invest time and money to can improve these metrics.
FYI, I debated including "page views per visitor" because this can easily be manipulated with heavy pagination, which is never a good structure for SEO.  Yes, sometimes it's necessary for really long content, but it's not necessary after ever image with a caption.
9. Look for successful patterns
This only applies if you have a site with some decent traffic.  When you start ,you really don't know what will work. Over time, as traffic comes, look for any patterns of success.  If you find a pattern, replicate it.
What types of patterns should you look for?
It varies, depending on your online model, but for me, I look for patterns in the types of articles and topics that work best.
For example, if I notice that a site does particularly well with articles that cover the "10 Best X for Y", I'll do more of those.
10. Consistent, incremental improvements can deliver big results in the long run
Just as I used to have a tendency to swing for the fences by going after ridiculously competitive keywords, that old mindset drove me to expect unrealistic results.  I'd do ridiculous things that would never work hoping for impossible results.
For example, I have a good number of pins that drive a good amount of traffic.  Once I noticed those little wins, I cranked out hundreds of similar looking pins expecting to 10X my Pinterest traffic overnight.
It was not to be.  While Pinterest traffic increased some, it certainly wasn't massive.
11. Replicate
I put this last because it's the latest "aha" moment with my niche publishing business.  With a few successful websites underway, it's time to replicate the concept and build more sites.  This is exactly what I'm doing across more niches.
I've hesitated adding sites to my portfolio recently, but the system I've developed, including the writing teams I've put together, content formatting team and most importantly, the keyword research methods I've uncovered leads me to believe that I can leverage all of that into more successful blogs.
Actually, I started the replicate process with just one site a few months ago and it's been a big success.  Better than I expected so it's time to roll out the methods across more sites.
While my methods dont' work in every niche, they work in many niches… more than I can adequately tackle for now.
3 more reasons I'm replicating my process:
Aged sites on hand: I have aged sites with some content sitting around that I've kept on hand for this very reason.  They have some authority and are nicely aged.  I might as well use them now that I have a solid plan.
It's time to diversify: I'm comforted by having a few successful sites because if one suffers, I have others to keep me in business.  While there are limits to how much and how fast I can diversify, adding a few more will hopefully further minimize risk and increase reward in a year or two.
Cross-promote:  I like big, broad niches with wide appeal so I can leverage existing social media channels and my email subscribers by sending traffic to all my sites weekly.
Leverage content: With some minor tweaks to angles, I can leverage a lot of the content across two or more of the sites.
12. Do, don't "study"
You have to accept that a lot of what you do in this work will fail. A lot of content I publish doesn't earn money.  But some that I publish earns very well.
I totally understand wanting to avoid any failure.  I definitely want to avoid failure, whether big or small.  When this dominates my thinking, I waste time reading and "studying" hoping that if I figure it all out before I start, I'll succeed. Reading and "studying" will not get any results.  Only doing gets results.  If I only studied this stuff, I'd have only failed.
The thing is, I'll never figure it all out.  It's a chaotic business in many ways.  Moreover, I've learned how to minimize the chance of failure based on results from doing.  By doing, I get results, both good and bad, and from those results I can make better decisions.
Jon runs the place around here.  He pontificates about launching and growing online publishing businesses, aka blogs that make a few bucks.  His pride and joy is the email newsletter he publishes.
In all seriousness, Jon is the founder and owner of a digital media company that publishes a variety of web properties visited and beloved by millions of readers monthly. Fatstacks is where he shares a glimpse into his digital publishing business.