Millions of people flock to Las Vegas and other gambling centers to hand over their money.  I've been there. I lost $40 in minutes.  Good thing I quit at that point.
I'm told casinos are pretty much guaranteed 20%.  Hence the saying "20% goes to the house".  Maybe it's more, maybe less.  Probably more.  Just look at those buildings.
The whole thing is rigged, but then us plebs get to be entertained for a few days.  Vegas offers an escape from regular life.
The gambling system is akin to a skim.  Billions flows through the casinos and the casino has a big ladle skimming 20 percent 24/7.
You gotta admire the model in any form.
Which leads me to Skimlinks.
Skimlinks business model is kinda like a casino.  A river of money flows through its coffers and it ladles 25% of the gross.  I wish I came up with it.
And yet, like the millions of people who hand over money to casinos every year, I happily hand over 25% of my hard earned affiliate commissions to Skimlinks.
What is Skimlinks?
Skimlinks is a platform that turns regular links to 20,000 online merchants into affiliate links.  For this convenience, Skimlinks skims 25% off the top.  You keep the balance.  Merchants do not pay you.  Instead, you receive revenue from all merchant commissions from Skimlinks.
To get Skimlinks on your site, you apply.  Once approved, you add a snippet of code onto your site and voila – all links to merchants in the Skimlinks network become affiliate links.
My Skimlinks Revenue 
I do okay with Skimlinks.  It isn't millions, but it's been a good chunk of incremental revenue.  Here's a screenshot for the last 30 days.

Based on the above screenshot, I paid about $195 in fees to Skimlinks.
4 Ways Skimlinks Earns Me More Money?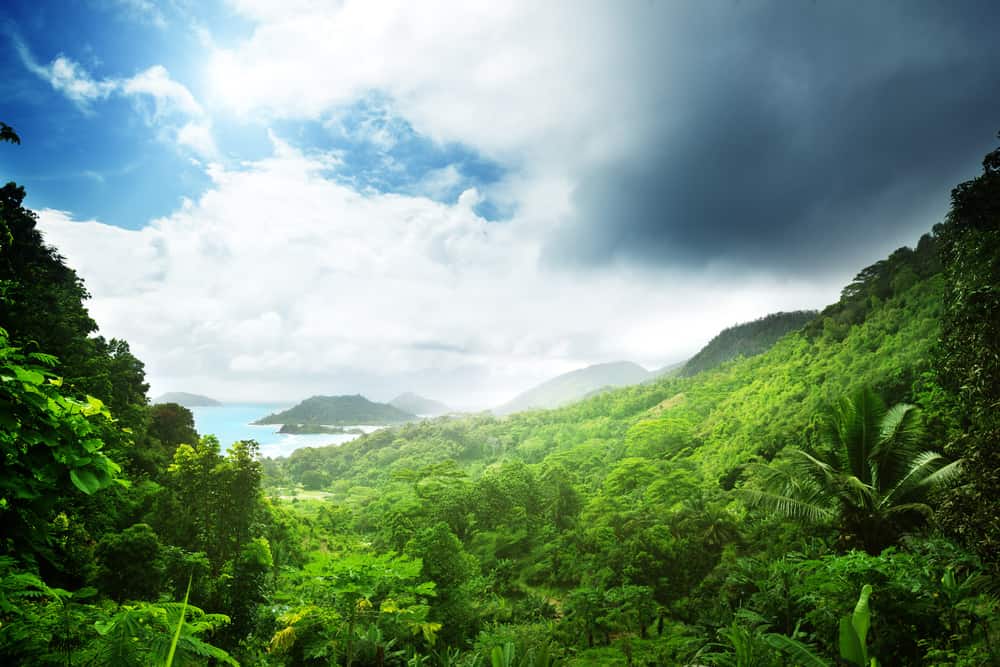 Yes, Skimlinks skims off 25% of my commissions.  Despite that, there are 4 reasons I think I make more using Skimlinks.  They are:
1. Higher commission rates for some merchants
For VIP merchants in Skimlinks, the commission rates are higher than I'd receive if I used the affiliate links in the other affiliate networks such as ShareASale and CJ.com.
For example, two merchants I promote typcially have a 5% commission, howeve, through Skimlinks I earn 6.75% and 9%.
2. I save a lot of money by not having to pay VAs to create affiliate links
Creating affiliate links takes a long time, especially when there are mutliple links in a piece of content.
Because Skimlinks turns regular links to merchants into affiliate links, I don't have to pay anyone to create affiliate links.
It also saves me time when I work on content.
3. More links to more merchants are affiliate links
I link out to hundreds of merchants across my sites.  I don't feel like to applying to every merchant's affiliate program.
By using Skimlinks, I'm maximizing my affiliate revenue because more links to more merchants are affiliate links.
4. Amazing data
Skimlinks offers really great reports and data that makes it easy to see what kinds of content earns the most.
Skimlinks reports tell me:
which URLs generate the most affiliate revenue,
which merchants perform best,
which products I sell,
affiliate revenue by device, country and link,
website RPM from affiliate commissions, and
breaks all this information down by websites (another very nice feature … if you plan on selling one site down the road, you can easily track that site's affiliate revenue).
Plus much more data.. but that's the key data I look at.
This information is pure gold.  Unless you set up tracking links with affiliate networks, you're flying blind.  And I'm not exactly patient enough to set up affiliate tracking links on the 30 to 100 affiliate links I have to create each week.  It's so much easier to automate it with Skimlinks.
I've ordered specific types of affiliate content based on Skimlinks reporting.  When I see a particular type of article generating a lot of commissions, I order more of that type of article.
3 Ways Skimlinks Saves me Time?
Automates affiliate links to a lot of merchants
I don't have to apply to any merchants
Great reports with a click of the mouse
The one merchant I still link directly to is Amazon (for the most part)
Skimlinks offers an option to turn all Amazon links into Skimlinks.  I'm not sure why you'd do that.  I don't.
In fact, Amazon is the one merchant in Skimlinks that I still link to directly… usually.  Sometimes I don't bother hence I have some Amazon revenue via Skimlinks.
Other than Amazon, Skimlinks is an amazing affiliate tool that increases my revenue and saves me a ton of time.
Why?
Because Amazon makes it ridiculously easy to link to products with an affiliate link.
I use the toolbar.  I also use Spencer Haws' Amazon Images plugin as well as his Amazon Tables plugin (both are great).
My Skimlinks Complaints
No real-time reporting on commissions
I wish commissions were tallied in real time.  They aren't.  There's a day or two delay.
Customer support can take forever
I've submitted a few support tickets and it can take days to get a response.  I suspect Skimlinks does really well so I don't know why they can't have faster turn-around with customer support.
FAQ
Why don't I use Viglinks?
I have a Viglinks account, but once in the Viglinks network you still have to apply to merchants.  I don't like applying to merchants, so I go with Skimlinks.
Is Skimlinks good if you're just starting out?
Yes.  In fact, it's great because when you're starting out it's not as easy to get approved with affiliate networks and merchants.  Once you're in with Skimlink, you're in with 20,000 merchants.
Does Skimlinks pay via Paypal?
Yes.  This is another great benefit.  I like receiving revenue to my Paypal account because it's fast and saves me time from having to go to the bank or dealing with a check (not that checks are bad, but if given a choice, I prefer Paypal).
Do you have to apply or is it automatic access?
You have to apply.  I don't know how picky they are.  It takes a few days to find out.
Does Skimlinks work with WordPress websites?
Yes.  All my sites are built with WordPress.  I can't comment on whether it works on other website platforms.  I suspect it works, but you should check first.
When does Skimlinks pay?
They pay on the last day of the month.  At least that's when the invoice for payment is issued. Payment clears into my Paypal account shortly after that.
Does it cost money to use Skimlinks?
No.  Their fee is 25% of your commissions.
How do you stop using Skimlinks?
When you remove the Skimlinks snippet of code from your site, Skimlinks will stop operating on your site.
Does Skimlinks override existing affiliate links?
It can if you want it to.  I did not do this because there was no point.  I just turned Skimlinks on for new links.
How much is the Amazon commission on Skimlinks platform?
I suspect it varies publisher to publisher depending on what you promote.  My Amazon affiliate commission rate for the last 30 days is 3.47%.  Here's a screenshot:
Can you create individual affiliate links for specific URLs or for social media and/or email newsletters?
Yes, you can.  There's a link creation tool.  You just insert the URL you want to refer traffic to and it converts it into a custom affiliate link.
Should you use Skimlinks?
If you have just a few affiliate links focusing on a few merchants, I wouldn't use it because there isn't much time-savings.
That said, if the merchant you promote pays a higher commission in Skimlinks, and that higher rate overcompensates for Skimlinks percentage, then it's worth using.
Also, if you create lots of links to many merchants like I do, it's definitely worth using.
Jon runs the place around here.  He pontificates about launching and growing online publishing businesses, aka blogs that make a few bucks.  His pride and joy is the email newsletter he publishes.
In all seriousness, Jon is the founder and owner of a digital media company that publishes a variety of web properties visited and beloved by millions of readers monthly. Fatstacks is where he shares a glimpse into his digital publishing business.