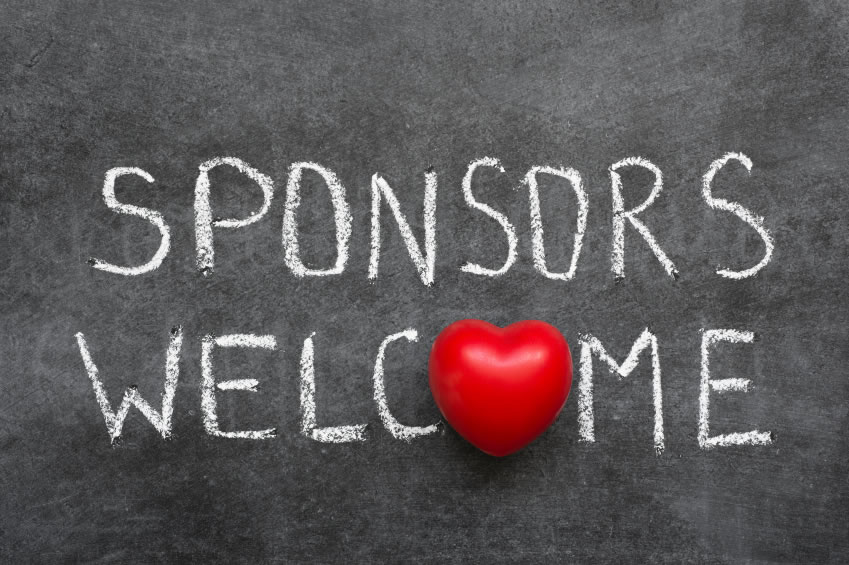 FYI – this post is a work in progress.  I'm publishing it now because I think there's some useful info here.  However, I'll probably be exploring this revenue stream more and as I get more results (or no results), I'll update the post.
[toc wrapping="right"]Never, ever did I plan on selling sponsored posts on any website I own.
Frankly, it never crossed my mind.
I figured brands that wanted exposure would have an affiliate program and rely on that.
Moreover, going through the rigmarole of quoting rates, negotiating terms, collecting money, and formatting and publishing content seemed like a lot of work.  It's basically trading time for money, which is not a concept I'm fond of.
BUT, when it's $200 to $400 for about 15 minutes of work, that's pretty darn good.  It adds to the day's profit nicely.  Plus you get paid quickly.
Not only are brands hungry for affiliates, they're willing to pay bloggers and website publishers to publish their content – and pay big bucks.  And get this, you can stipulate, among other things, that the content actually be good and informative for your audience.  In other words, these sponsored posts don't have to be blatant advertising.  They can be great pieces of content that you might even publish for free, except now you get paid.
And to think you can further monetize this content with display ads is super sweet (unless your deal specifically excludes other ads on the page).
In the last 2 weeks, I've sold $800 worth of sponsored posts on 2 websites.  The breakdown is as follows:
Two posts at $200 each.
One post at $400
The kicker is I haven't sought out any of these deals.  Brands just contacted me.  But it's inspired me to seek out more of these deals going forward.
Just as I hit publish on one of these posts today, I received an email from a massive brand inviting me to submit a proposal for a 10 blog post/social media blast deal.  I submitted my rates.  I have no idea what I should ask for so I quoted it $300 per blog post and $150 for a social media blast (across all social media channels).  If accepted, I stand to earn $4,500 for about 2 to 3 hours of work (which I'll likely outsource costing me $75).
Now imagine landing one of these deals each month?  That's pretty good.  I doubt that will happen, but one can dream.
What is a sponsored post?
It's like a guest post you publish on your site except you get paid for it.  Typically the links to the brand are nofollow and you put a notice on the post that it's a sponsored post or paid review.  However, these terms are negotiable, but be sure to keep it legal.  Stay safe with the right disclaimers and notices on the post.
How can you sell sponsored posts?
It helps if you have some decent traffic.  That said, I don't think you need millions of visitors to enjoy earning some nice gravy money with sponsored posts.  In fact, in some niches, you don't need much traffic at all.  It really is niche dependent.  I sold a sponsored post for $400 on a website with about 15,000 monthly page views.
Step 1:  Publish an "Advertise" Page
While I haven't done this, I suspect it helps.  If you have an advertise page on your site with your rates, it tells prospective advertisers you're open for business.
Your Advertise page should include your website stats such as unique visitors, page views and social media stats.
I think if you include the keyword "sponsored post" and/or "advertorial" your page will come up in search engines when people search for those opportunities.  Include your niche terms on the page too.
Step 2: Build Up Your Social Media Channels
I think brands like websites with active social media channels with decent reach because it's instant and potentially huge exposure.
Step 3: Apply for CJ.com's Affiliate Content Certified Program
This is the section that I'll update because I just learned about it and applied.  I recently applied with 4 of my websites.  The verticals they're looking for are Style, Home, Tech, Lifestyle and Business.  Those are pretty broad and include a lot of niches.
I have no idea how this works, but I think one of my sites was included because I was invited to submit my rates to a large brand via this system.
If you're not aware of CJ.com, it's a massive affiliate network that has some of the biggest brands on the planet.  It's the who's who of affiliate marketing with big brands (many Fortune 500 companies), which means access to deep marketing dollars.
You can apply to be a CJ Affiliate Content Certified Program here.
Step 4: Reach out to marketing agencies
If your site rocks, gets a lot of traffic and you have an engaged social media audience, why not reach out to marketing agencies to let them know your sponsored post and social media blast rates?  Agencies have many clients and you just might land several deals.
I wouldn't do this unless you have quite a bit of traffic and social media reach because otherwise you're wasting your time.
FYI, I've not done this, but if this sponsored posts revenue stream continues as it has, I may just ramp it up a few notches by contacting marketing agencies.  I'm taking it one step at a time.
Step 5: Reach out to affiliate merchants you successfully promote
I've not done this yet either, but it seems to me if your site successfully promotes certain merchants, they may be willing to pay for a sponsored post.  After all, your audience is proven to buy from the merchant.
I know I have a handful of merchants I could probably make a deal with, and I just might.  However, I'm taking this whole sponsored post avenue one step at a time.  I need to figure out optimal pricing and determine whether it's worth ramping up.  So far, so good, but I'll proceed slowly.  Usually I'm a ready, fire, aim type of guy, but in this case I'll be the tortoise.
Can You Take Sponsored Posts Too Far?
Like anything, I'm sure you can.  If you end up only publishing sponsored posts, that's taking it too far.
But, if you publish 1 or 2 normal posts each day, publishing 1 or 2 sponsored posts per week isn't a big deal, especially if the sponsored posts are good content.
That said, if you have the opportunity to publish 4 sponsored posts per week and you get $150 per post, that's $600 per week.  With that kind of money, you can ramp up your own content generation to dilute the 4 sponsored posts each week.  It's a win/win.
Other sponsored posts networks?
Are there networks you can join that connects advertisers with bloggers?
I think there are.  I did some quick Google searches, but nothing inspired me to apply.  I have a hunch CJ.com's service is one of the better ones, but I'll have to wait and see.
You could certainly apply to some if you find them.  I have no idea if any are good.
Should you reduce your standard rate?
That's up to you whether you lower your rate in order to make a deal.  Sometimes sponsored post offers become a negotiation.  There are several terms up for negotiation such as:
Who writes the article?  Sometimes the brand may want you to write the article and other times they'll provide the article;
Dofollow vs. nofollow links;
Disclaimers posted on the post (some brands prefer no disclaimers/sponsored post notifications);
Social media blast included (I think you should charge extra for this);
Whether you can use affiliate links in the post (if you can, you may have to settle for a lower sponsored post fee);
Quality of the post (is it awesome content or blatant advertising?);
Whether the brand will promote the post across their social media channels (this could be great exposure for you); and
Whether you can display ads in and around the sponsored content.
For example, I recently had a decent ecommerce site contact me about publishing a sponsored post on my site.  They were prepared to pay.  I noticed they had an affiliate program.  Moreover, I noticed that they had some really good images and content that could form amazing content for my site.
I proposed that I would feature them for free if I could use their content (images) and link to them with affiliate links.  They agreed immediately.  In the end, I'll be able to publish 2 to 6 excellent pieces of content that will generate revenue from my display ads and affiliate links.  This was a win/win.
The point is be somewhat flexible.  Don't be greedy.  Had I insisted on a sponsored post fee and the use of affiliate links, I may have lost the opportunity to use their amazing content for free.
Remember, bulls make money, bears make money, hogs get slaughtered.
Important Sponsored Posts Tips
I always make it clear that I reserve the right to reject the article and/or request revisions.
I think it's a good idea to ask before you agree to anything to see the websites to which you'll be linking to.
Don't necessarily rule out certain niches.  I don't.  Instead, require that the article be related to your niche but also make sense to link to the brand.  For example, I recently accepted a post linking to a gambling site.  The article was written in a way that fit my site from a gambling angle.  It's easy to do.  That said, I wouldn't link to adult, violent or drug-related content.
Wrap Up
Sponsored posts are a new revenue stream for me, but they're proving to be very profitable.  I have a lot to learn, but I'll definitely be ramping up this revenue stream across my sites in 2016 and hopefully beyond.
As I learn more, I'll publish more on the topic.

Jon Dykstra is a six figure niche site creator with 10+ years of experience. His willingness to openly share his wins and losses in the email newsletter he publishes has made him a go-to source of guidance and motivation for many. His popular "Niche site profits" course has helped thousands follow his footsteps in creating simple niche sites that earn big.