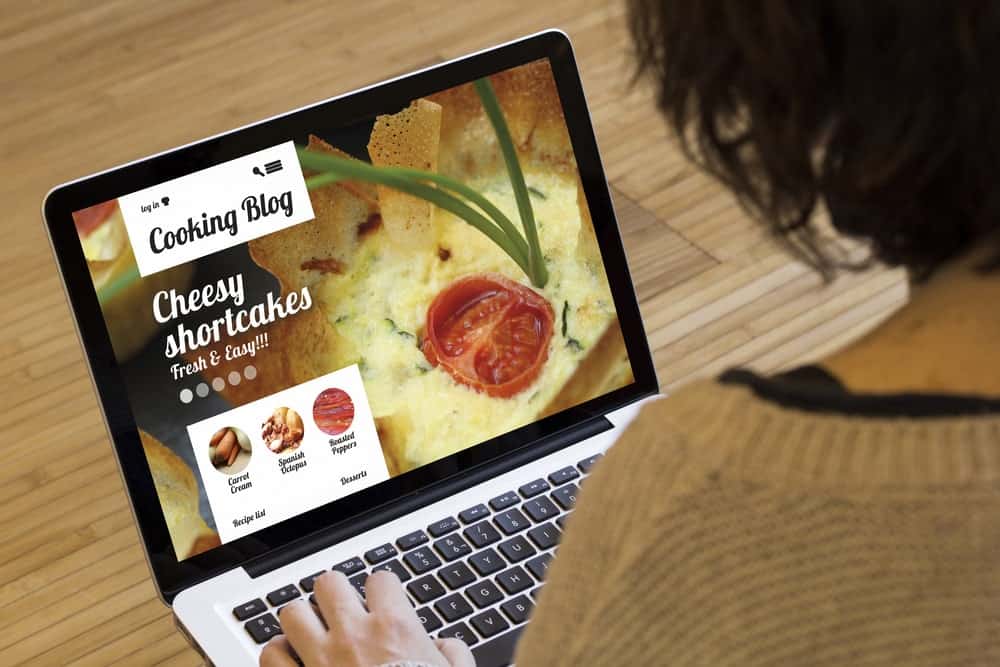 Do you like to whip up a storm in the kitchen and share your cooking experiences online? With WordPress recipe plugins, that's a piece of cake.
WordPress recipe plugins can help you start a wonderful food blog, select the best food blog themes, help you publish your own recipes without any hassle, optimize them according to best search engine practices and focus on providing your viewers with the most convenient options. These platforms allow you to simply paste your recipes and upload its images in no time, opening unlimited opportunities for you. So, you can get your share of mouth-watering recipes and take your cultural taste to the international level through one of these plugins.
As soon as you share them, your recipes will have a rating feature, a feature enabling users to print your recipes, and an impactful SEO tool that will make sure your recipe website or blog will pop up in Google's search engine result pages.
A WordPress plugin can be an essential ingredient in making your website stand apart from the competition.
If you are a budding chef or a food blogger, getting one of the below recipe WordPress plugins can make your job as easy as pie.
If you're an amateur food blogger looking for a user-friendly WordPress recipe plugin, the WP Ultimate Recipe is the one for you. The recipe plugin is intuitive and simple, allowing users to easily add recipes and photos to each post and page.
The WP Ultimate Recipe plugin is fully responsive which means it can work on any device, without any loss of quality. It can help you organize your recipes in a customized way as it has standard WP set of taxonomies, categories and tags available in the plugins. For example, this feature can allow visitors to find all recipes that contain a certain ingredient and have been tagged with that dish. You can also add categories like ingredients, cuisines, and course type in your recipes that can be displayed in cute cloud widgets.
If the list of ingredients or the preparation method is too long, this plugin will break them up into smaller parts. With the help of an index, visitors can easily move from one recipe to the next.
All recipes are search-engine friendly and come with a Schema code.
One of its best features is that the plugin can also adjust the quantity of the ingredient according to the serving size. WP Ultimate Recipe is translatable and compatible with Google AMP pages, for full mobile compatibility, and Pinterest Rich Pins.
If you use the premium version of the plugin, you can create templates with its template editor, which can help you create custom fields, including a meal planner and a shopping list. It also automatically retrieves nutritional information for recipes and users can rate them and share them on social media.
Le Chef Premium Recipe Plugin is an extremely responsive and cross-browser compatible plugin that works great with other plugins as well. With Le Chef, you can not only share your recipes online, but you can also convert it into your online store. The WP plugin turns your website into a fully functioning recipe related website, allowing you to enter, edit, and format recipes. You can publish your recipe online using "Add a Recipe" frontend submission. The chef's dashboard allows you to easily manage all your recipes.
This plugin works with several WordPress themes and comes with several options like ingredients, recipe gallery, cooking time, difficulty level, custom measurement units, nutritional facts, and many others. Its newest version also includes a full list of grocery and a timer for every step of the food preparation process. It also introduced several new shortcodes.
The best part is that it also adds YouTube videos apart from written recipes, as well as a full-screen option. Your visitors will also love the quick and customizable recipe filter, which can change color. It also allows visitors to share your recipes online as well.
If you are looking for a great WP recipe plugin with drag-and-drop functionality, Cooked is the plugin that you need. The convenient drag-and-drop interface allows you a large amount of control over how your recipes are presented.
With its simple interface, users can easily enter the details of their recipes and add a cool template to present those recipes when they are posted on the website. You can also build stunning masonry grids and place your recipe on them. Some of the plugins best options include displaying difficulty level, nutritional facts and a gorgeous photo gallery of all your favorite recipes. You can also add cooking time with the plugin's interactive timer and adjust the serving size with a serving switcher.
The plugin also allows users to establish an author template to list recipes of individual authors. It also allows visitors to search recipes based on categories, like ingredients, difficulty levels etc. The numerous filters make this plugin developer-friendly.
The best feature of Cooked is that it is a search engine–friendly and follows Google's LSI for the published recipes. It also generates schema.org microdata that allows the search engine to easily find your recipe and display them on different platform and screen sizes.
The Recipe Box, as the name suggests, is a whole box of goodies. The plugin comes with increased flexibility and versatility. The new version of the feature-rich plugin offers 60 customization options that can change colors, labels, typography and more for a beautiful, customized appearance.
This user-friendly plug-in allows you to add short-codes to conveniently publish your recipes. It offers you advanced options like rich snippets that enhance your food blog's SEO and also increases the exposure to your website's content.
The WP plugin also adds meta box to your posts with descriptions of recipes, images, ingredients, preparation instructions and some other options. You just have to fill these and add the shortcode to get your recipe online immediately.
The layout of the recipes is very responsive so users can view them on their mobile devices as well.
This powerful plugin will add beautiful recipes to any WordPress installations in just a few clicks. With Recipes by Simmer, you can create custom recipes cards and style them in any way you want. All you need to do is copy and paste the ingredients into the plugin's prebuilt box and you are all set.
The plugin also allows you to add ingredients, structured cook times, sub-headings and step-by-step preparation instructions. Its widgets will display the recipe categories and your newest recipes in a sidebar. All the recipes are mobile-friendly and responsive.
Recipes by Simmer also add semantic structure and schema.org microdata so that your food blog can show up easily on search engines. It also displays a features thumbnail for every recipe.
The plugin works perfectly with all social media sites and your content can be localized in 150 languages.
If you upgrade to the pro version, you will also get complete nutrition and customization support and five-star rating support.
This premium plugin is very SEO-friendly and helps you publish recipes in a very no-fuss way. Every recipe includes a JSON-LD and schema.org markup so that your website or blog can quickly be displayed in the most relevant search engine results. A great feature of Cookbook is the Google Rich Cards, which allows it to stand out in search results.
The plug-in enables rich formatting and is extremely highly responsive. It allows owners to hyperlink in recipe content, which means visitors do not have to scroll down to the bottom of the recipe to find out what they are looking for. It also allows visitors to rate recipes so that you can get feedback from them.
Thanks to the addition of hooks and filters, developers can now customize how the front-end looks to the visitors. In order for your recipes to reach as many visitors as possible, the plugin also supports translation.
With some of the most sought-after feature, Cookbook is one of the best plugins for your recipe blog.
This wonderful free plugin was specially created to work for the Gutenberg Editor. The Recipe Card Blocks will add three additional blocks to the Gutenberg editor that can help you create wonderful looking recipes on your blog. This is done by creating neat blocks that you can use with the editor and implement into your web theme. It is one of the best shortcut ways to add refreshing recipes, which feature both ingredients and procedure, to the maximum.
The cool thing about it is that the recipe cards also come with schema.org markup, making them very SEO-friendly and attracting more traffic to your site.
For beginner users, Recipe Card Blocks is one of the best recipe plugins as it is very easy to use. It offers two different styles and just enough features to launch your recipes right. However, future versions promised more advanced options.
As it stands, Recipe Card Blocks currently offer you over 100 options for colors, fonts, and layouts to make your recipes look more appealing. It also offers a printer-friendly version through which you can make a hard copy of the recipes.
The great thing about Zip Recipes is that you do not need to hand-code your recipes into complicated layouts. This plugin will do it for you.
Zip Recipes comes with a lot of options that put your recipes at the forefront of search engines. Zip Recipes help to increase traffic and engagement by making your website SEO-compatible and includes a blog URL in the recipe. It also helps you add affiliate links to your recipes.
Since it is built to work with Google Search View, your recipes will not just be optimized, but they will also look stunning on the website page. It also offers options like recipe descriptions, details about the servings, ingredient list, and photos to illustrate your content.
With Zip Recipes, you also get options like recipe index, nutrition calculator, recipe card design, recipe rating, author setting and much more. The plugin supports the Accelerated Mobile Pages of the website and you also get an additional note field where you can add optional ingredients.
Although the plugin has a limited number of themes and templates, you can customize it with CSS. It also supports Multilanguage capabilities.
If you want a recipe box that has it all, Meal Planner Pro Recipes is just perfect for you. The WordPress plugin relies on three different kinds of schema.org markups which provide you with SEO and adds a further dimension to it. It automatically pulls the post name to add a name to your recipe as well.
With this plugin, you can find the nutritional details of your recipes, powered by ESHA Research. You can also create shopping lists, and add a meal planning calendar. The Meal Planner Pro Recipe is fully compatible with Google Recipe View and Pinterest Rich pins schema requirements that not just make for better website optimization but look great on the search engine too.
It also allows you to quickly attach affiliate links to related recipes and add notes to your recipes, including additional instructions or required kitchen tools.
The plugin is fully responsive and works great with screens of all size. You can also use it to import recipes from Easy Recipe and Zip List. It makes recipe creation easier by letting you copy and paste blocks of ingredient and instructions.
Its printable format displays the copyright and the URL to your recipe page.
Currently being used in over 10,000 websites, the WP Recipe Maker is one of the best recipe plugins online. The biggest advantage of this plugin is that it offers a very smooth and efficient workflow in creating and publishing your recipe.
It allows you to add recipes to any posts and takes care of your JSON-LD metadata that enhances your website's SEO. It also helps you migrate content, like other recipes, from other supported plugins.
It also allows you to search particular recipes by name, ingredient or difficulty level and lets visitor rate your recipe. The published blog also consists of a comment section so that visitors can give extensive feedback on your recipes.
WP Recipe Maker allows all instructions and ingredients to be categorized in groups so that it is easier for visitors to access them. It also offers you Pinterest Rich Pin options, as Pinterest is one of the best sources for recipes. In addition, the plugin automatically attaches schema.org markup to your recipes. The printable version also comes with an optional credit byline.
If you want to go for the premium version, the WP Recipe Maker offers you links to ingredients, display nutrition labels, adjust servings and allow you to choose from several different templates.
As the name indicates, this WP plugin offers you a whole lot of nutritional facts along with fabulous recipes. This WP plugin allows you to add recipes in a very easy way and supports schema markups so that your recipes look great on Google and Pinterest.
It also displays full nutritional facts and stores them on your website. For better customer experience, the NutritionWP categorizes your recipes based on occasions, cuisines, courses, and special diets. It also comes with the advanced functionality of embedding your recipe in a post.
The Nutrition WP comes with great new filters and options that help you customize your recipes and give them an edge over other similar recipes.
Recipe Press Reloaded is a highly flexible and powerful tool that helps you manage your food blog's recipe collection. It was created for very fast and easy usage.
Recipe Press Reloaded allows you to publish your recipes, either as stand-alone posts or include them in your normal pages. The plugin allows you to custom organize your recipes and categorize them in groups like courses, cuisines, difficulties and seasons. Creating taxonomy is extremely easy and you can create as many as you want.
Recipe Press Reloaded lets you create listings on the top of your page or use widgets to create top ten lists or tag clouds. You can also add images, as well as videos and comments field in your recipe. Features that you do not need can easily be deactivated from the UI.
To create a customized look, you can create your own layout. All the default layouts are SEO-friendly.
Total Recipe Generator allows you to create online recipes accompanied by nutritional data and rich microdata. The plugin allows your recipes to get organized in a semantic way and help you improve your website or blog's presence in Google's search results.
It also works well with Pinterest Rich Pins which get updated automatically and provide the best information to your visitors in the most attractive way. The Total Recipe Generator supports post, custom post and pages type publishing and comes with both back-end and front-end builder support.
The plugin comes with a built-in nutritional facts label creator that lets visitors see the nutrient content of a recipe. It also shows the total preparation and cooking time of a recipe. You can also resize images to any size you want and its built-in translator can translate your text into multiple languages so that your international visitors can understand the content as well.
Created by the owners of the successful food blog, Pinch of Yum, Tasty Recipes was created with the ease of use of developer and visitor in mind. The plugin is very easy for search engines to read, thanks to its JSON-LD structured data, which provide an in-depth view of the recipe content on both Google and Pinterest.
The plugin offers flexible formatting so you can write and style your recipe content in any way you like and make the recipe card look the way you want. The great thing about Tasty Recipes is that it allows you to embed videos in your blog as well.
With its paid version, you can seamlessly migrate recipes from a list of supported platforms like Cookbook, Ziplist, and Meal Planner Pro. This means if you are upgrading to tasty recipes, you do not have to start your work from scratch.
It also allows you to insert adverts right into your recipe content so that you can monetize it. Paying for this pro option gives you access to a responsive helpdesk that can provide support to you while you a reusing this plugin.
It also integrates well with Pinterest to help you with social media marketing and visitors can leave start ratings that can help your recipes rise to the top.
With Blossom Recipe Maker, you can help your recipes shine with some beautiful presentation. This WP plugin is all you need to make a delicious food blog. It can help you create your recipe content in just 5 minutes — sometimes, even less.
This plugin allows you to either create a single stand-alone post or to add your recipe content to existing posts or pages in your blog. What's more, visitors can adjust their serving size, mark their progress as they work their way through the recipe and check their ingredients.
Blossom Recipe Maker also allows you to add videos for a more interactive experience. It has a multi-language ability that helps translate content into multiple languages and it also allows visitors to make a hard copy of the recipes.
The plugin also comes with an advanced feature which helps users find their recipes quickly.
Boo is one of the best and simplest recipe plugin you will find, Even if you are not tech-savvy, working with Boo is as easy as pie. This plugin supports Schema format to create beautiful, Google-friendly recipes and which allows search engines to know what your website is all about.
Boo supports three major recipe styles and comes with widgets and shortcodes, which provide you with maximum control over all aspects of your recipe. You can also translate your content into any language you want and let visitors share your content globally through social media.
Creating recipe content From Boo is as easy as copy-pasting the material, adding the appropriate meta-data and pressing the publish button.
You can simply add multiple recipes from scratch, no coding needed. It is just as easy as copy, paste, select appropriate meta, and publish. For ease of user access, it also offers recipe tags, cuisine, cooking method, and skill level taxonomy.
What's more, it also offers recipe formats with image sliders, video recipes and embeds recipes in other posts.
The CuratorCrowd Recipe Box is one of the best plugins for visitors to save, manage and share their favorite recipes. This plugin was built specifically for food bloggers and publishers so that they can increase user engagement and traffic to their website. This plugin is so great because it is free and seamlessly embeds in your WordPress blog by affixing a recipe box that can slide in and out of your blog's left margin.
Curator Crown Recipe Box allows visitor on-page access to all their favorite food blogs and recipe sites. Powered by Just A Pinch Recipes, it also comes with a cookbook builder, utilizes a menu planner and manages your grocery list.
It is highly mobile friendly and responsive and makes social sharing easy and convenient.
If you are a food blogger or a professional chef looking to monetize your website, Chicory is the best plugin you can find. With Chicory, you can easily connect all your recipes to famous grocery stores like Amazon and Peapod. Chicory takes your recipes and turns them into sales-driving tools that help your visitors make the most of your recipes.
With just one line of JavaScript, Chicory can make all your recipes shoppable. When a visitor clicks on the "Get Ingredients" button, the plugin will display a number of products from online grocery stores. With just a few clicks, you can get the ingredients delivered to your doorstep.
With its premium version, Chicory provides recipe sponsorship which can help publishers earn money. For example, if you are writing a post about a Mud Pie, which calls for dark chocolate, and a company runs an ad campaign targeting chocolate buyers, then an ad unit will appear within your recipe card calling for chocolate. With each impression, you will earn money from the chocolate company that posted the ad.
Chicory also supports schema markup and uses rich HTML markup to structure your content so that the search engine can easily read it as a recipe. Hence, your recipe results will be showed in a more engaging way.
In a Nutshell…
A great recipe plugin has the potential of transforming your WordPress recipe blog into a professional-looking food website. What plugins you choose should be determined by what features you need and what your visitors prefer. Beginners may look for a plugin which has few basic options and then upgrade themselves to an advanced, feature-rich plugin. For users, the recipe plugins offer a huge variety of cuisines, categorized by ingredients and difficulty levels.
The list above gives the description of the best recipe WordPress plugins. We hope you find the one that suits your taste buds.
Jon runs the place around here. He pontificates about launching and growing online publishing businesses, aka blogs that make a few bucks. His pride and joy is the email newsletter he publishes that's "the best blogging email newsletter around."
Hyperbole? Maybe, but go check it out to see what some readers say.
In all seriousness, Jon is the founder and owner of a digital media company that publishes a variety of web properties visited and beloved by millions of readers monthly. Fatstacks is where he shares a glimpse into his digital publishing business.