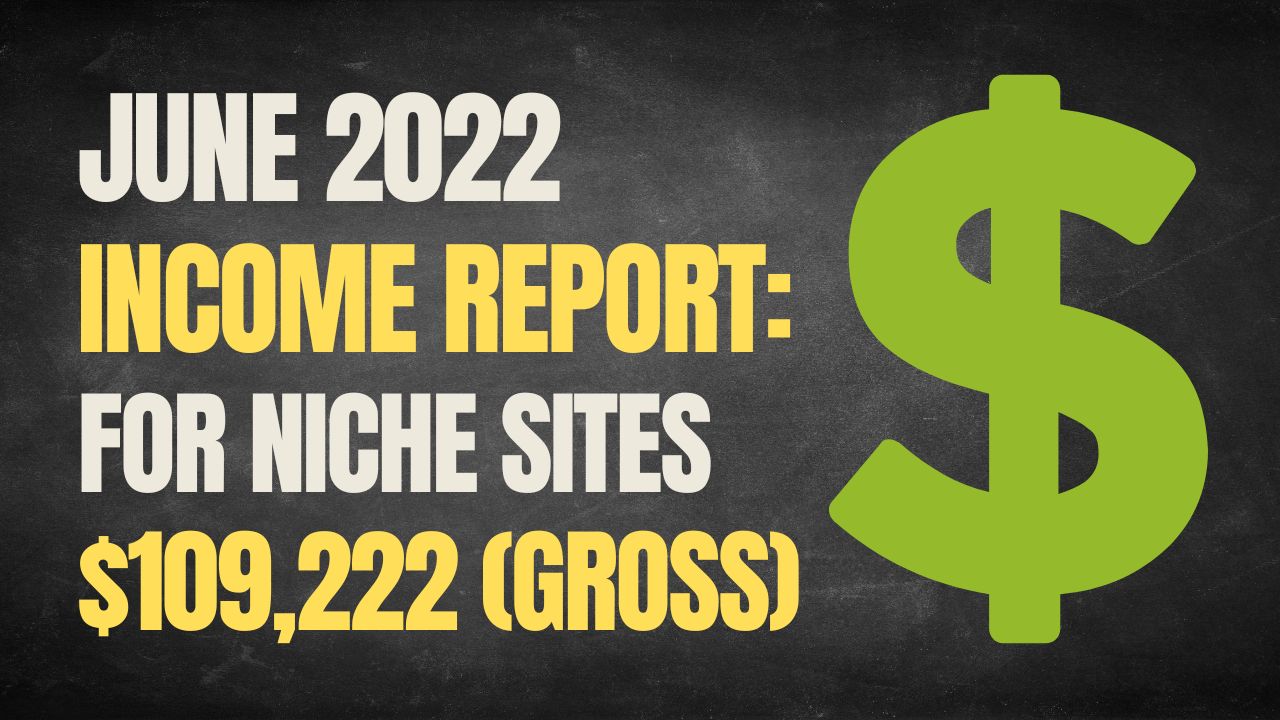 June was a good month.  My biggest site continues to chug along (in a long plateau) but some newer sites are growing.  Overall my batch of sites are mixed bag in progress (some growth, some drops and some plateaus).
Here's the total niche site revenue and my expenses (does not include content investment). Note that these figures do NOT include Fat Stacks revenue or expenses.
Revenue: $109,222
Expenses: $14,771
Content investment: You must join the Fat Stacks course for this information where I break down content investment and return in extensive detail for each site in my portfolio.
I continued to invest in some Facebook ads to build up a few micro-targeted FB pages.  It's a long-term strategy for traffic.  Some pages are working okay. Some aren't great.  One page that was going gangbusters a month ago has lost a lot of reach out of the blue.  It's Facebook being Facebook. For this page I reduced my FB ad spend considerably.
One decent development is I have another break-out site.  It jumped from $710 to 2,075 in revenue from May to June 2022.  This site is definitely one I'm putting more and more effort into. It turned 1 year old in June.  While not the fastest growth on the planet, for a site I 99.9% outsource, that's not bad.  It has legs so I'll nurture it.
Here's my Mediavine ad revenue screenshot for all ad-supported sites.
If there's no revenue reported for a particular site below it's because those sites were added in July 2022.  Several of my sites earn some affiliate commissions using my lazy affiliate method (you get it as a free bonus as part of my course) but it's not a huge amount (about $5,000).

Jon Dykstra is a six figure niche site creator with 10+ years of experience. His willingness to openly share his wins and losses in the email newsletter he publishes has made him a go-to source of guidance and motivation for many. His popular "Niche site profits" course has helped thousands follow his footsteps in creating simple niche sites that earn big.