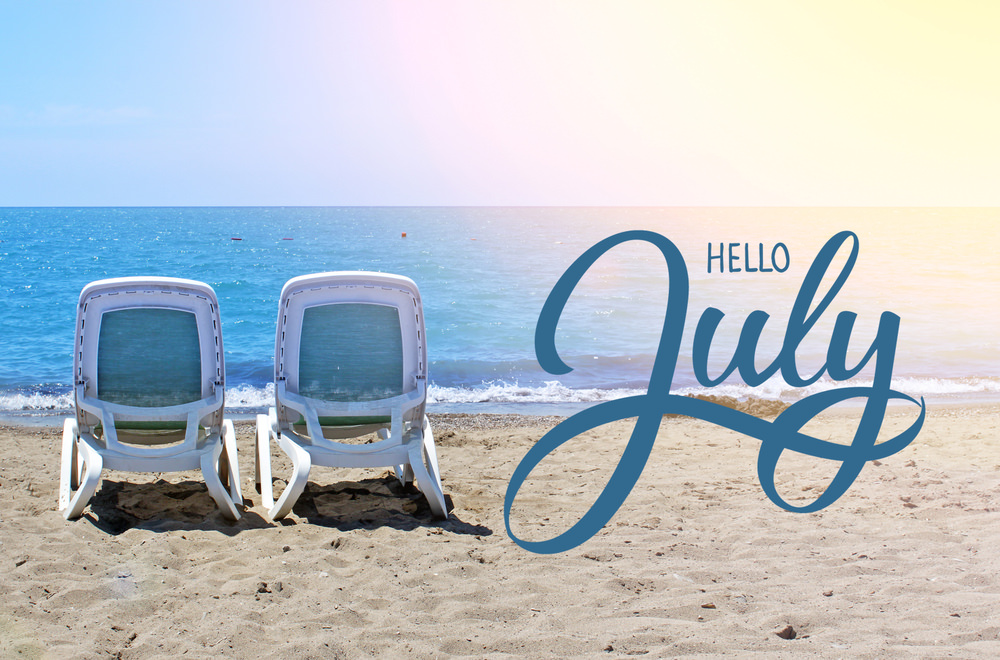 What happened in July?
A few things, mostly bad but nothing horrendous.
Traffic and revenue dropped
My largest site suffered a sizeable traffic and revenue decrease. When the smoke cleared, it's down 20%.  Revenue is down more because RPMs in July dropped from June's epic RPM numbers (end of Q2).
Why did traffic drop? It was a casualty of the June and July Google updates coming out on the losing side. These things happen.
On the plus side, site 9 is performing great but not so great to offset site 1's losses.
Am I doing anything about the losses?
Yes and no. I'm not doing anything specific to the update because I don't think there is anything to do.  However, in July I did start planning how to update a lot of my older content on sites I've had a few years.  This is proving to be a big project that will take a long time.  It's definitely overdue. I have to put my patience hat on which I don't tend to wear very often.  I don't like things taking a long time but this project is so large it will take forever.
Below are the numbers. As usual, this report only includes some of my sites and does not include any revenue or expenses from Fat Stacks.
Revenue
Missing sites below were sold.  All figures are in USD.
Niche Site 1: $79,484

Niche Site 3: $609

Niche Site 6: $65
Niche Site 8 (Cyclebaron.com): $124
Niche Site 9 : $3,638
Niche Site 10: $814
Niche Site 11: $127
Total Revenue from 7 featured sites: $84,864
You can read about all niche sites here.
The lion's share of revenue is from display ads.
Expenses
Total expenses for niche sites: $11,620
Net Income: $73,244
Content Investment: $31,386
Content sources broken down as follows:
Passion Posts: $13,800 (Save 10% with coupon BWMZ0ZXDWK at checkout)
WriterAccess: $7,500
In-House Writers: $4,039
Fiverr: $1,800
Portfolio Manager (In-House):  $4,247
Content is distributed across several niche sites.
Net income after content investment:   $41,858
What's up with kicking along small sites?
Yes, many of my sites are small but they've proven to generate good returns on investment.  With today's website valuations as high as they are, sites earning $200 to $1,000 sell for a lot of money relative to up front investment amount and time.  A site earning $500 per month can sell for as much as $25K.
I own a good number more sites than the ones featured in this income report.  They're small and most will never get huge, but it's fun throwing a bunch of stuff against the digital wall to see what sticks.  If a site or two sticks and works well, I'll run with it. The rest I'll scrape and claw to a few hundred per month and flip them for a few extra bucks.
Content is one of my main investments
As reported in the above content investment section, I invest a lot of money into content.  Content has proven to be a good investment for me.  I'm now feeding quite a few sites new content monthly or every other month.
Why is content a good investment?
It's a good investment because it's my primary business.  I know it well.  I've honed content investing into a good economic model over the years.  I know keyword research, I have good content sources, I have an excellent team, I have all the necessary software infrastructure in place and I enjoy the work.  This makes it almost a sure thing.  As an investment with all these advantages, there's almost no downside but plenty of upside.
Now before you jump to the comments and tell me I'm an idiot because websites are risky due to Google updates, etc. let me explain where I'm coming from.  I agree, hanging onto large sites poses risk.  They can suffer big traffic drops out of the blue.  My largest site lost more than 20% revenue and traffic in one month.
That's not what I'm talking about.  What I mean is investing in smaller sites built for a flip.  As long as you can put $10K to $30K+ into them (or the equivalent in sweat equity) and can wait long enough for them to grow, they are more likely than not going to grow into a nice little earner that can be sold for a profit.  Consider the following:
$30,000 invested gets you 400 articles.
400 articles at 350 monthly visitors per article is 140,000 visitors per month.
140,000 visitors earning $15 per 1,000 visitors is $2,100 per month.
$2,100 per month values a site at $95K.
It won't happen overnight.  It requires at least 2 years and probably 3.  It also requires good keyword research and good content. But tripling your money in three years isn't bad (plus raking in all the revenue earned during that three years).
Launch enough sites and some might be a hit to hang on to and grow into a mega earner.  Stranger things have happened.  I have a lot of sites and I can tell fairly quickly whether a site is gelling with me or not.  Most don't but when they do, the potential is good.
That's the model.
Maybe not the best business model in the world but it works and it's fun.

Jon Dykstra is a six figure niche site creator with 10+ years of experience. His willingness to openly share his wins and losses in the email newsletter he publishes has made him a go-to source of guidance and motivation for many. His popular "Niche site profits" course has helped thousands follow his footsteps in creating simple niche sites that earn big.