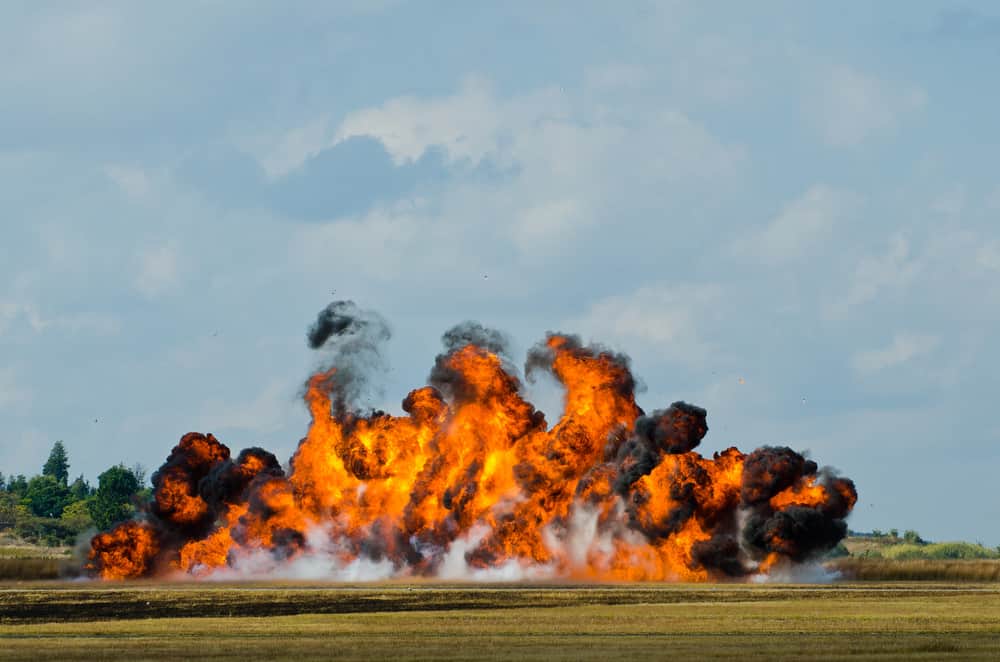 I can't help myself these days.
I'm turning into a tinkerer; the eccentric guy in the lab coming up with hair-brained concept after hair-brained concept.
If I were smart, I'd dig in and focus on stuff that's working.  Instead, I've turned over much of my publishing business to VA's and a manager leaving me free to my own devices.
But running operations just ain't in the cards for me.
I gotta tinker.
Try new things.
Launch new sites.
Change existing sites.
I've always done this, but I'm taking it to new levels in 2017.
This post serves as an update of new stuff I'm trying as well as an update to past experiments that crashed and burned.
Why tell you this?
I tell you because you might find it useful. Maybe you'll read something and say, "yeah, my blog could definitely benefit from that."
Here it goes…
A. New Projects & Experiments in 2017
1. Faceted Search
I've written plenty about getting faceted search on niche sites.  I love faceted search when it's a useful tool for visitors.  You might say I'm obsessed with faceted search.  It's so powerful for visitors and long tail keywords.
Currently I have two sites where faceted search is the focus.  I'm very excited about this.  It's too early to tell if it's been worth it.
Of all my 2017 hair-brained ideas, faceted search is the most likely to succeed.
How much have I invested in it?
Approximately ,000, mostly VA services but includes some developer help and content for both sites on which I've deployed faceted search.
2. New Amazon Affiliate Site
I'm going all out on this sucker.  Sparing no expense.  It's a newish vertical with long term growth potential.
This is by far the biggest risk of the year.  To date (since January 2017), I'm into it for $15,000 and will probably spend another $5,000 to $10,000 on it until it makes money.
Why so expensive?
Well, call me naive or naively ethical, but I decided to buy every single product the site covers.  The average cost per product is approximately $450.  I bought 21 of them.
I've launched with an all out YouTube blitz in conjunction with the site plus outreach link building.
And then reality sank in.
My videos are terrible.  Beyond terrible.  Yet, I've amassed nearly 100,000 views.
That's good news really.  If my hopeless videos can get 100K views, imagine what awesome videos could do.
And so I've hired a local videographer and photographer to make professional videos and write Joe-blow reviews.
I've never hired locally.  It was a great experience.  I had several solid applicants willing to do the work for posted budget.  These are people looking to build out their portfolio, have good equipment and are eager to do great work.  I'm very excited about this process; I may just ramp up the video aspect of my business if the initial batch of videos work out.
This (the entire site) is a big risk.  Even if it works, I won't realistically get my money back until well into year 2.
Competition is pretty tough too.
BUT, if it works, the potential pay off is mammoth given the size of the market and current upward trajectory.
3. New B2C/B2B Hybrid Site
Niche Tycoon teaches my B2C/B2B hybrid model.  I'm deploying it on 2 sites.
In addition to being a B2B/B2C hybrid blog, this new blog incorporates faceted search, celebrity angles, Amazon product promotion and just a whole bunch of blogging tactics that I've had success with in other niches.
Fortunately my investment isn't all that big; I don't foresee this site costing all that much to develop.
4. AMP
In early 2017 I spent 1 week migrating all my sites to AMP.  This cost little since I did it myself.  I should have outsourced it, but I wasn't thinking.
5.  Data Data Data
2017 is also the year I've gone nuts with surveys, polls, quizzes and the like.
So much fun.  So lucrative.
The amount of data I get from these toys is amazing, which I naturally publish.
For example, I set up a 20 question survey for one niche.  I have 85 responses which forms an incredible treasure-trove of B2B info.  Once I get a few more responses, I'll be able to create an absolutely amazing guide filled with stats, info, data and charts that all businesses within the industry will love.
I've uncovered other data sources for other niche sites and am publishing charts and tables as fast as humanly possible.  It's too early to tell whether this content will perform well; I have a hunch it will.  I'm training VA's to do it so I can scale it to ridiculous levels.
6. New Content Proto-Types
While I've rolled out new sites and site restructuring, I've tested several new types of content.
While talking about "types of content" may seem odd, it isn't.  My approach with niche sites is to publish content with identical formats.  I find this is the easiest way to outsource it and scale content production.  Most of my content falls into an existing format.  While this isn't possible for all niches, I apply it whenever it is possible when I'm outsourcing content.
7. Growing the Team
All this growth, new sites and experiements is only possible with help.  In early 2017 I brought a new writing service on board. Once they were trained, I hired 6 more VA's to run everything.  I promoted my best VA to manager.
By manage everything, I mean everything including:
Content uploading, formatting and publishing;
Affiliate links;
Graphics for social media and all sites;
Web development;
Content production;
Email newsletters;
Push notifications; and
Hiring.
Actually, Dom Wells of Human Proof Designs inspired me to go this route.  That dude is an outsourcing machine.  Every time I email Dom, he's on another continent or en route, no doubt having fun.
The key to outsourcing at such scale is ensuring every part of the publishing business is a recurring task.  I broke down every aspect of my business and assigned very specific recurring tasks to each person.  Making the training videos was pretty boring, but it's done and I have them going forward.
One exception: Aside from graphics and web development, I'm still running this site.  Fat Stacks is my business blog.  I don't plan on outsourcing content any time soon.
B. Now let's shift gears and discuss some massive flops
1. The affiliate store
I invested $13,000 in hundreds of product write ups that would form a searchable affiliate product database.  I don't know where my head was at the time, but it crashed and burned.  A total bust.
I still think it could work, but it just didn't work for me.
2. My one and only website purchase
I'm still baffled how I haven't made this work. About 18 months ago I bought a blog; one with stellar content, plenty of traffic and excellent domain authority.
What I didn't realize is the niche, while good for traffic, was hopeless for monetizing.  I mean deplorable.
When I bought it I thought I could quickly improve RPM and grow it.  That didn't work at all.
Now the site sits.  I know I need to change the niche, but do so slightly by moving into a related niche that will make money.  I have some ideas; I just haven't made a decision yet because nothing is really getting me excited.
Do I regret the purchase?  No, not yet.  I think I can do something with it.  It's just a matter of what and when.
C. Where to Now?
If I'm smart, I focus on what I have going on and do nothing else.  Just dig in and build, optimize and grow.

Jon Dykstra is a six figure niche site creator with 10+ years of experience. His willingness to openly share his wins and losses in the email newsletter he publishes has made him a go-to source of guidance and motivation for many. His popular "Niche site profits" course has helped thousands follow his footsteps in creating simple niche sites that earn big.