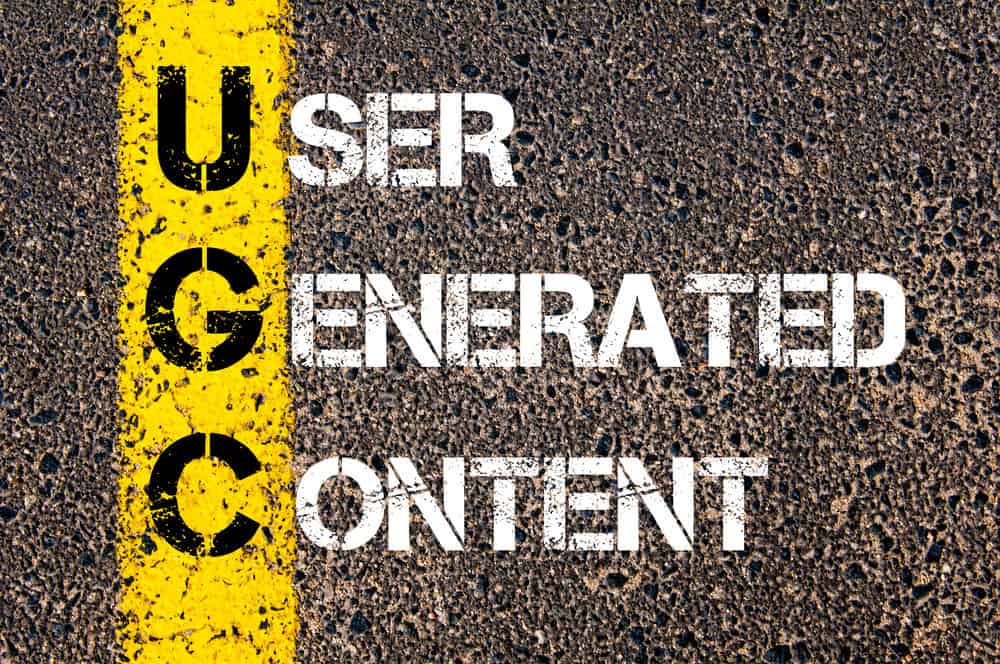 After Google Penguin crashed my affiliate niche site party in 2012, I had to figure out a new way to build successful niche sites.
I spent quite a bit of time researching social media traffic and analyzing other successful sites that weren't exterminated in Google.
At that point I was SEO averse, as many of us were (I've come around since then), and so I wanted to build something that wasn't so Google search dependent.  I also wanted to build a website that was awesome for users and set up in a way that would make generating excellent content pretty easy.
While I spent the bulk of my time analyzing smaller niche sites (yet very successful), I also paid attention to what the biggest and most successful websites on the Web were doing and did to become the most successful.
When I talk about the most successful sites on the Web, I'm talking about sites like the following:
Craigslist
Wikipedia
Instagram
Snapchat
CNet Download
Match.com (and other dating sites)
Expedia (and other travel sites)
Rotten Tomatoes (selective users – established movie reviewers)
I'm sure you've heard of one or two of those sites; maybe even visited a few of them.
What's the one thing those sites do/offer, which I'm convinced is a significant "secret" of their success?
It's the fact their content is user generated.
Do you think Mark Zuckerberg and a team of writers could produce all the content on FB?
Do you think Pinterest could get all the images it has with an in-house team?
Of course no amount of employees could generate the amount of content those sites have.
In fact, it's not only the behemoths that are built with user submitted content (USC) or user generated content (UGC).  Many lesser-known niche sites are too.  Of course not all successful sites are, but there are many.
The concept appealed to me and so I included the potential for UGC as a criterion in choosing a niche.  Looking back, while I can't conclude that all of my success is based on USG, part of it is at least for some of my niche sites.
Different Types of User Generated Content Websites (with Examples)
Each attracts user generated content (UGC) in a unique way such as:
Directory: Google/Craigslist
Curate: Scoop.it/Flipboard/Bundlr
Social interaction: ex. Facebook/Snapchat
Photos: ex. Imgur/Flickr/Pinterest
Videos: ex. YouTube
Content submission: ex. Medium/Reddit/Wikipedia
Q & A: ex. Quora
Tutorials: Instructables/Wikihow
Documents: Scribd
Niche Commerce: Expedia
Software: CNet Download
E-commerce Markets: Amazon/E-Bay/Etsy
Reviews: Capterra/Rotten Tomatoes/Amazon/Yelp/TripAdvisor
Data amalgamation: Trulia
I'm not saying this is easy.  I'm not even suggesting that this is necessarily the best approach for all niche sites.  All I'm saying is that including USG as part of your site CAN be a very good feature of your site.
Do I publish user-generated content niche sites?
Yes.  I own three of them outright and am a minority partner in one other.  Not all content on the sites is user-submitted, but a lot of it is and more of it will be.
I'm in specific niches and so I'm particular about the type of content accepted.  And no, I'm not referring to guest posts or comments.  I'm referring to images.  As you know, I like image-centric niche sites… or at least sites where images play a big part of the content.  Image rich sites are ideal for user generated content (USG).
That said, I'm not suggesting the only way to go about this is to publish image rich sites.  Content of all kinds can be the foundation for a USG site.
Over time, I've honed the process.  Initially, I was heavily involved in editing the submitted content.  However, moving forward I'm focusing on setting up the technical submission process and the entire site so that I don't need to be involved in the editing/oversight nearly to the degree that I have been.  This will be a game changer for me and will make it easier to really grow the websites.
How do you get people to submit quality content to your site?
Step 1: Incentive
There must be an incentive for people or businesses to submit content.
Unless you set up a successful social networking style site (not something I'm even remotely interested in doing), you need to think about incentives for business-oriented users or Joe Blow public to submit content.
Ask yourself: if you were in their shoes, would you submit content?
More importantly, see if there are sites covering the same topics where users submit content.  If it's done elsewhere, you can do it.  That's how I discovered the niche for one of my sites.
Step 2: Technical Set Up
You must  provide a very easy way for users to submit content that you can have published on your site.  In some cases, you'll want to require registering an account; in other instances you don't want to have any such barrier to submission.
If you think requiring someone to register an account is the best approach, you must ask yourself what benefit they enjoy by registering an account and do you benefit sufficiently to implement such a barrier?
Over the years of publishing user-submitted content sites, I've made it dead-simple for users to submit content.  I provide video tutorials on how I do this inside my Niche Tycoon course.
Step 3: Promote your user submission feature
You want to make it very clear on your site that visitors can submit content with clear links to where they can submit the content you seek.
In some cases, depending on who you want to submit content, you may have to run an outreach campaign contacting potential content providers explaining the benefits to them for submitting content.
Depending on the niche, you can attract user submitted content on social media, especially Facebook, by inviting fans to submit to your FB page and/or website.
In a nutshell, you must:
figure out who you want to submit content;
figure out where they are; and
reach out to them.
Assuming the incentive for them to submit content is strong enough, they'll respond and submit.
Keep in mind that success breeds success.  If your site grows large enough, eventually users will submit on their own accord.  This is when your site can truly take off.
SEO Considerations
It's important you screen for quality content.  If you set it up properly, this is easy to do.
Moreover, you need to have a plan in place in how you'll present the submitted content and how it presents on your website.  In some cases it can result in duplicate/thin content.  If you care about organic search content, the last thing you want is USG to hurt your site's search rankings because Google deems it thin content.
With the right tools and set up, this is easily handled.  I package and present user submitted content in a way that results in high quality, unique content.  I cover this in detail in Niche Tycoon.
AdSense Considerations
If you use AdSense, you must be very careful about USG.  AdSense doesn't like
thin content,
copyright infringement,
duplicate content, and
content that violates AdSense TOS such as hate, pornography, etc.
Therefore, you must screen for this as well.  Typically it's not a problem, but you do need to be careful because "but I didn't submit that content" isn't a defense if you run into problems with AdSense.
FAQ
Should every website focus on or accept user-generated content?
No.  It needs to make sense.
Should you stop what you're working on and start a UGC website from scratch because it can be so successful?
Probably not.  If you're enjoying some success and/or enjoy your site as is and it has room to grow, the worst thing you should do is abandon it and start over.
Should you add a UGC component to your existing site?
Maybe.  Only if it makes sense.  By makes sense, I mean that you can attract quality content that will serve your visitors and that there are stakeholders in your site (visitors and/or corollary businesses) that would be keen to submit content.
Is UGC content on autopilot?
No.  It can be close to autopilot content, but you still need to screen it.  You'll get garbage submitted and you want to watch out for that.  Of course, screening is something that's easily outsourced.
Do you have to do manual outreach for USG?
It depends on the niche.  Also, as your site grows in popularity you'll find that eventually more and more people will want to submit content.  It's tough in the early days because with little traffic and and low exposure, people won't care about submitting to your site.  But as you grow and become more popular, you'll find attracting user submitted content will grow legs of its own and  you won't need to solicit for it.
That said, in some niches, like 2 of mine for instance, I run outreach campaigns inviting certain people to submit content.
Can you add UGC to Amazon affiliate sites?
It depends on the niche.  As I explained in my Amazon affiliate site post, my approach to promoting Amazon is to attach Amazon promotion to a larger niche instead of publishing micro Amazon affiliate sites.
But, if you have an Amazon niche site, depending on the niche, it's entirely possible to add a UGC component.
Can you put ads such as AdSense on USG sites?
As stated above, you must be careful with AdSense, but most other ad networks won't have any problem with it unless you end up with hate/porn and other nefarious topics that are against an ad network's TOS.
My simple and effective approach to publishing awesome user-generated content niche sites:
I explain in detail accompanied by over-the-shoulder video tutorials exactly how I choose such niches, whom I specifically seek content from and how I go about setting up the technical aspects in my massive course Niche Tycoon.
=> Learn a LOT more about how I go about building user-generated content sites – check out my Niche Tycoon Course.
Jon runs the place around here.  He pontificates about launching and growing online publishing businesses, aka blogs that make a few bucks.  His pride and joy is the email newsletter he publishes.
In all seriousness, Jon is the founder and owner of a digital media company that publishes a variety of web properties visited and beloved by millions of readers monthly. Fatstacks is where he shares a glimpse into his digital publishing business.