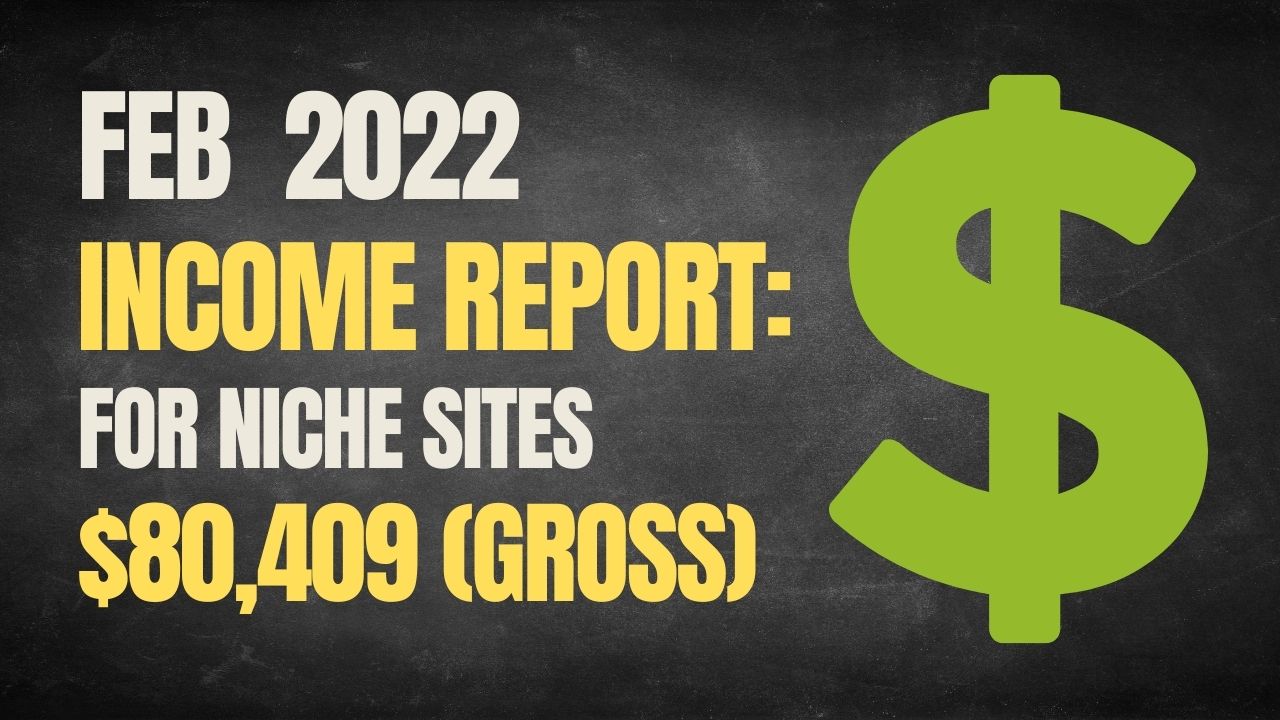 Revenue: $80,409
Expenses: $9,211
Content investment: Must join the Fat Stacks courses for this information.
Revenue does NOT include Fat Stacks revenue.
In February I moved all sites from AdThrive to Mediavine for ad revenue. I have screenshots for both ad networks for profiled sites.
Screenshots:
Site 1:
Site 3:
Site 9:
Site 10:
Site 11:

Jon Dykstra is a six figure niche site creator with 10+ years of experience. His willingness to openly share his wins and losses in the email newsletter he publishes has made him a go-to source of guidance and motivation for many. His popular "Niche site profits" course has helped thousands follow his footsteps in creating simple niche sites that earn big.