Hey there, welcome to my Topical maps unlocked review! As a six figure publisher, SEO is my bread an butter so I'm always looking for strategies to boost traffic. I'm not always excited about SEO courses but since Topical authority is a mostly content first strategy, I knew it wouldn't flare up my well known "allergy" to link-building.
In this review, I'll provide all the important details and answer the essential questions you might have about the course. This will give you a clear understanding of what is included, exactly what it can do for your site, and the price-to-value ratio BEFORE MAKING A PURCHASE based on my evaluation.
If you are busy, just look below for my quick take. If you want the complete review, that's further below.
Quick take: Is Topical Maps Unlocked worth it?
Recommended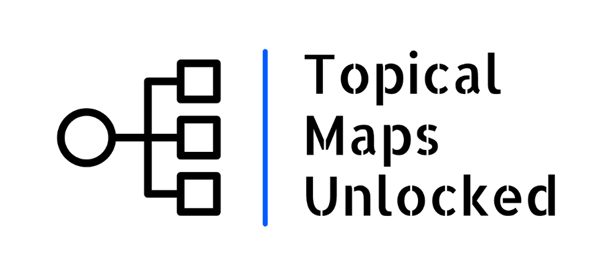 This is recommended as one of the most actionable SEO courses. By the end you will have total clarity on exactly what to do and have a site structure that is proven to improve Google rankings. While $397 sounds steep, but try to think of the value here. After this course, you'll have the perfect site structure, better rankings, more profits but probably best of all: Mental clarity.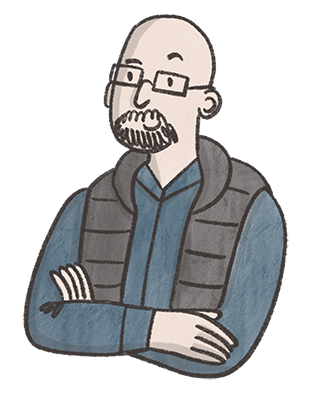 If you have a site that's already earning, this is a no brainer. It's a even stronger recommendation if you are just starting, while the price might be hard to swallow for a new site, having a bad site structure is one of those things that will hurt you badly down the road (potentially years after).
Now that we have the TLDR out of the way, Let's take a deep dive into the details…
Introduction: Topical authority? What's that?
At the risk of offending a lot of SEOs out there, all of SEO is based on one thing: Authoritativeness. There's multiple ways to achieve this. One of them is link building where you tell Google: "Look! New York Times mentions me, I must be authoritative". Another way is with topical authority, in this case you tell Google: "Look, I have the complete "book", I must be authoritative".
I like the second way much better because I want my content to attract links naturally and not have to beg for any backlinks.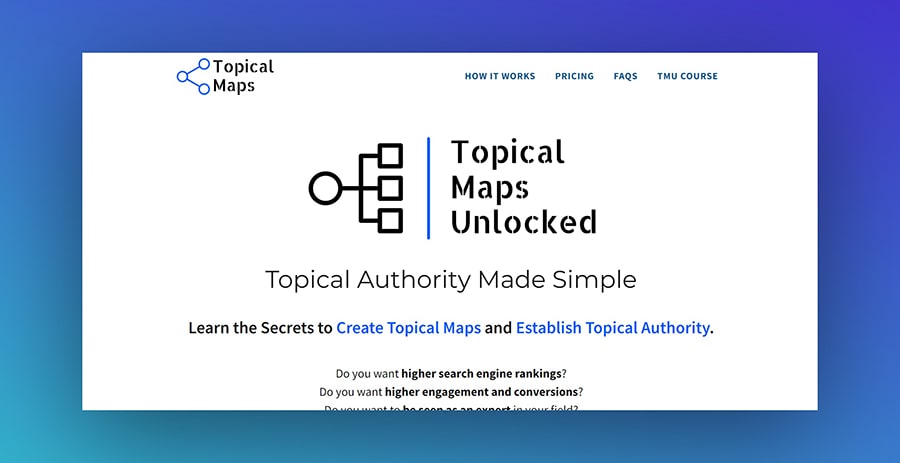 Even if you don't mind the outreach/backlinking process, there's one big benefit for the topical authority approach: your authority can't be taken away easily. If you get a backlinks from a big site, you get a ranking boost… but the opposite is also true: If you LOSE that link, you get taken right back where you started.
Real topical authority on the other hand is not so easily taken away (read: Better sleep at night knowing that your site stands on it's own and not on the whims of a random blogger who linked to you).
What is a topical map and why do you need one?
If you want to go somewhere, you need a map. A topical map is basically the step-by-step guide you need to get to that topical authority talked about above. So a Topical map is the tool that guides you to achieving topical authority.
Well, does it work?
I'm not an SEO, I'm just a publisher that serves millions of pageviews per month. But this strategy is a favorite of quite a few well known SEOs, so yeah it works and it works WELL. See for yourself:
What is Topical Maps Unlocked?
Topical Maps Unlocked is a course by Yoyao Hsueh that teaches how to create topical maps for your site in order to gain more traffic. I've went trough my fair share of SEO courses and all of them drop the ball right after the keyword research stage. This course helps translate your pile of keywords into a clear, actionable action plan that will push the needle with Google. But the hidden benefit is probably the peace of mind and clarity you get from having a super clear plan of action. You can get it here.
Yoyao is a well known figure in the niche site community with his portfolio bringing in 10-50k monthly, his agency offers DFY topical maps as a service (Read: The guy knows what he's talking about!)
Who is this for?
This is for anyone who needs more traffic and wants to focus on what you can control (backlinks and offsite are largely OUT of your control). It works if you already have a website or if you are just starting (and don't even have a niche yet!). Those with put a site will get probably THE best head start anyone could ask for while those with a site won't need to wait too long because they have traffic momentum on their side.
What's covered in the course
If you want my opinion on the course, it's below this section. This is more of a "What you get" section. Here it goes:
Topical Maps Unlocked is about 12 hours long, and the bulk of this running time is because of a really enlightening video that I will detail below. Most of the 30 or so videos are bite sized 3-6 minutes long with some of the meaty ones running 15-30minutes. There's a few broad sections to it. Despite what the course title would leads you to believe there's way more to it than just topical maps covered!
Concepts & Keyword research
The first part of the course covers the concepts of topical authority way better than I outlined above. Afterwards the course wastes no time and goes to keyword research. If the topical map is the foundation of your website, the keywords are the bricks. There are no fancy techniques here, just straightfoward keyword research done in a systematic manner.
Topical map creations
Once the keywords are done, then it's time to actually create the topical map. This is where every other SEO course usually leaves you to dry, but here you get to organize keywords logically into categories and sub-categories. I cannot stress enough how much having a clear map of your site helps with your mental clarity.
Structure and content plan
Once you have your keywords on a map, Yoyao outlines how to actually organize your site with Wordpress. If you have a site already, this section shows you how to migrate to a consistent structure and also mentions what mistakes to avoid like cannibalization. There's also a section about how to interlink and more importantly how to name those link anchors. The final section wraps everything up with a bow and teaches what silos, articles to go after first
My Topical Maps unlocked review
Let's get into my personal experience and opinions of the course. If you want the skinny, here'se's what you need to know:
Pros and cons
Pros
Tried and true SEO strategy
Removes reliance on backlinks
Easy to follow steps
One of the most actionable SEO Courses
Community support
Gives you unparalleled clarity
Cons
All sales are final
The process is a bit tedious (But oh so worth it)
I've gone trough every video the course and here's why I can only recommend it
Really Like: One of the most actionable SEO courses
If there's a problem with a lot of SEO courses out there (boy am I making enemies today!) it's that they are mostly about sharing information. So you are always left with lots of new concepts but you are left on your own to make it work.
That is NOT Topical maps unlocked! Besides the first few videos that explain topical maps, the rest of the course tells you exactly what to do and most of all shows you every step in over-the-shoulder style videos. Go here, do this. Copy this, push this button, etc. It's the kind of course where you can do the process while watching so the payoff is potentially immediate if you watch it that way.
Plus this is a "watch once" type of course, watch it once and you are done, you've got the skill. This is perfect to watch and apply in a weekend and be a different beast by the next week.
Really Like: Helps avoid one of the worse mistakes you can make in SEO
There's a shock ton of things that can go wrong with SEO, but chief among them is site structure and topic coverage. Mess this up and Google is less and less confident about what your site is about (read: Less traffic). And it's quite insidious because it's the kind of foundational problems that only appear potentially YEARS after your site has taken off.
A topical map makes it crystal clear to Google what your site is about, and you on the other hand always know where articles need to go. If you have a site that is already ranking and not too sure of your foundations, jump on it to start restructuring your site.
Like: Doesn't use expensive tools
If you do not have your keyword research done already, you know how expensive it can be. I love AHREFS and SEMRUSH but these tools are expensive if you are just starting from scratch. Well, the course for once DOESN'T use these tools! It uses mostly Lowfruits (not a subscription) and the basic functions of Ubersuggest.
You can technically use any tool you want (same principle) but Yoyao's over the shoulders are with these tools. He also worked out a deal where you can get 15% off Lowfruits.
Worth it alone: Clarity
If you have a list of keywords that has been collecting dust, and feel stuck this is most likely because you lack clarity. There is a vital step that most SEO courses forget, it's how to translate a keyword sheet into action. And this is where Yoyao's course shines. It helps you create an action plan where you have total clarity. The result? It makes you FAST. Once you are done with the topical map process, you won't need to guess what keyword to go after because…it's all…mapped out. Get it? Mapped out?
Seriously tho, yes this will help traffic, rankings and more importantly earnings but there's something to be said about just always knowing what to do that is just so good for your mental health. If your site is nothing but a magical black box, you know the stress that comes with it.
I needed this: Those spreadsheets
If you are like me you probably already tried to create some form of hierarchy (Topic>Sub-topic) in your keyword spreadsheet only to give up after because it's really not meant for that. Yoyao's spreadsheets solve this problem too. I can't show them to you (it's his intellectual property) but I'll be using his to manage site structures from now on.
Like: Yoyao is really active

Since this is a recently launched course, there aren't too many people in the community. On a technical level the community is a bit like Slack and is on the same platform as the course so you don't need to jump on Facebook or another site. While there isn't too many in there, one thing is for sure, Yoyao is ON IT. He not only responds to everything, he also gives detailed answers and examples to everything he writes.
I'm sharing a screenshot of the community above. This is just him sharing an interesting site he found and broke it down. He even made a mindmap for it! Nobody asked him for it, it's not part of the course. He just made it in order to be helpful and that tells a LOT about what to expect once you're in the community.
REALLY like: Helps with niche selection & research
One of the things a lot of beginners get hung up on is niche selection. It's a foundational part of success so it's make or break right there. If you do not have a blog or niche yet, the actual topical map creation part is only the tip of the iceberg. Selecting and researching a niche, keyword research are the bulk of it and Topical Maps Unlocked covers it all.
I hate to sound like a broken record but if you are a beginner this course leaves you in a better spot than many SEO courses out there that simply fill your head with (nice to know) information but leaves you without an actionable game plan.
HECK Yeah: That class project
The course is pretty in depth, but you cannot get more hands-on than this! In a 5 hour long video (that has a shortened version to about 3 hours) Yoyao actually goes trough a complete A-Z topical map creation process with a niche that the class selected. This was actually the first video I watched and I wasn't disappointed as it's very enlightening to hear his thinking process.
Because the process is done live without a prior knowledge of the niche, you get to hear the thinking process out lout: Does this keyword go under brand or not? Should this be it's own sub-topic or not? Not to dismiss the hard work that went into the main course but this part was my favorite.
Not a fan: All sales final
There is no refunds on this course. And I understand why, with courses it's so easy to get ripped off where someone simply goes in, watches everything and asks for a refund. So be warned that all sales are final.
The good news is, this is not rocket science. You either have a topical map or you don't. If you do, don't get it. If you don't get the course.
Meh: It is somewhat of a tedious process
This is nothing against the course per se, but the topical map creation process is somewhat tedious. So do plan on knocking this down in a weekend. The way I see it you either do the hard things early (and have things easy afterwards) OR you do the easy things early (And get the hard things afterwards). If you skip the whole topical authority/site architecture process, there's very real consequences that might come to haunt you years down the road, so even if this is somewhat initially tedious, do it once and get the right foundations for success right off the bat.
Final Verdict: To get or not to get?
Topical Maps Unlocked is definitely worth it. It's one of the best SEO courses (for non SEOs) that I've ever went trough because it's just so darn actionable and straightforward. After getting this course, you'll have the perfect site structure, better rankings, more profits and best of all: mental clarity. A Topical map gives Google clarity about your site and so do you.
If you already have a site running the $395 is a no-brainer and while the price might be high for newbies, it's an even stronger recommendation because you get THE perfect start. Whatever your situation, the topical authority strategy is a tested, tried an true method that perfect if you too are allergic to inbuilding. Get it now.
Some comments found on twitter:
@bruh_friendly Finished the course and i have to say the value provided is insane, especially for that price. "
@alton_lex "I got this course yesterday and I'm watching right now…Easily worth $500+"
Alternatives to Topical Maps Unlocked
Are there alternatives to the topical maps unlocked course? Not quite
I'm only familiar with one, and it's SO esoteric that you keep zoning out and bailing on the course at the 15% mark. And no, it's not an exaggeration. I won't name the course because my point here is not to bash on it but to point out what Yoyao has done here. In my book he's the only course on topical maps that is simple and highly actionable. And as a niche site creator that's right up my alley.
FAQ
What is covered in the course besides topical maps?
It takes you from no niche, no keyword research, no plan to having a full SEO plan and strategy based on the Topical authority strategy. So it touches on niche selection, keyword research, clustering, etc.
Is this for people with a site or none?
It is for both. Those without a site have an advantage in starting fresh while there needs to be some work done if you already have a site. The flipside is, those with a site already have some momentum in traffic so you might see results faster.
Is this for beginners or advanced SEOs?
This is for anyone who wants or has a site but doesn't want to get bogged down with SEO. It's absolutely straighfoward and that is where it shines. I have seen a few well known SEOs from Twitter in there, make of it what you will.
Why should I get this?
You should get this because Topical authority is a tried and true SEO strategy that doesn't require you to beg for backlinks. It gives your site true authority (Backlinks give and take away your rankings) with a content first approach. Topical maps unlocked on the other hand is the only actionable course on the subject.

Jon Dykstra is a six figure niche site creator with 10+ years of experience. His willingness to openly share his wins and losses in the email newsletter he publishes has made him a go-to source of guidance and motivation for many. His popular "Niche site profits" course has helped thousands follow his footsteps in creating simple niche sites that earn big.