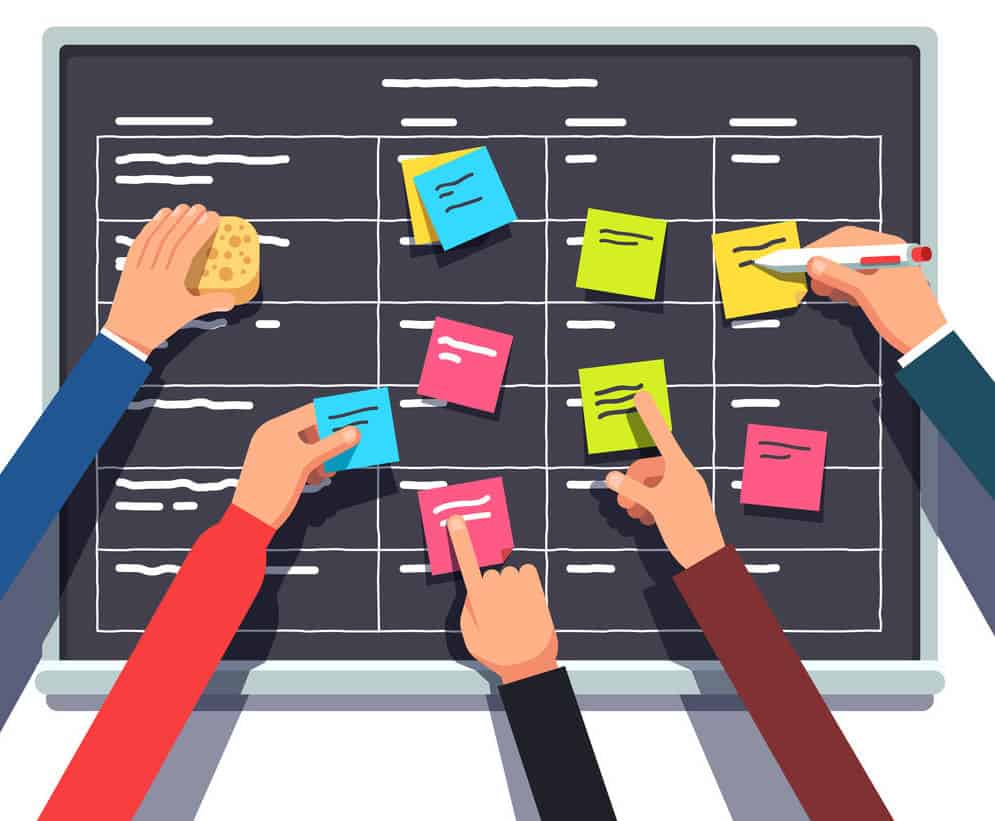 The important task I now do regularly is improving content that's doing well or showing promise.  Likewise, you want to improve, merge, promote more or get rid of bad content.
I improve content for 3 purposes:
Improve rankings main keyword(s);
Target more keywords; and
Improve revenue per 1,000 visitors.
Before I cover the 3 purposes, I want to say that it took me a while to accept that improving existing content is a good idea.  I resisted it because I was so focused on publishing more.
However, it finally dawned on me that if a particular piece of content is doing well or showing promise, then I should leverage the "Google love" and get the most out of that content.  It's less work and faster to get results from improving content (i.e. leveraging existing authority) than it is publishing new content.
1. Improve rankings of main keywords.
Unless you rank for #1 in Google for the main keyword(s), see if there's content you can add to make it better to help rankings.  Perhaps covering more related keywords that don't merit a separate article.
More importantly, is there a way you can make it a better linkable asset?
In my view, the best way to do this is to add some data and research to the content that will attract links.
Of course adding visual media based on the data helps too.
Do something similar to your strong content.  Is there any data or statistics you can add that will attract more links?  Usually there is.
2.  Target more keywords
i. add more content based on keyword research
Do more keyword research to see if there are more related long tail keywords you can target.  Sometimes it's not easy deciding whether to publish content as stand-alone content or as part of longer content.  It's a judgment call, but if you have a great article with excellent potential, you may opt to add content to the article to make it more comprehensive.
ii. Add an FAQ
Another easy way to target more keywords is to include an FAQ in the article.  Set out questions and answers pertaining to the topic.  This is easy content to produce and it can result in some nice incremental traffic.
iii.  Merge poorly performing content with strong content
I did a ton of this recently.  I found plenty of content not doing well with little promise so I merged it with closely related content doing very well. This helped me get rid of thin content and bolster strong content.
In fact, in some cases, it turned out I was targeting the same keywords on multiple posts.  This was not good so by merging the content (some required some serious editing for the merge to flow well), I got rid of duplicate content, thin content and bolstered strong content fairly quickly.
Want more content ideas?  Fill in the form below.
[thrive_leads id='3562′]
3. Improve revenue per 1,000 keywords
i. ad placement
You might test ad placement for your higher traffic content to squeeze out more dollars.  I do this regularly.
ii.  Custom email sign up form
If you're building a list in your niche, create custom sign up incentive offers for your higher traffic pages.  This way you can increase your email sign up conversion rate with very little additional work.
iii.  Add or improve affiliate offers
If you have affiliate offers on the page that convert even a little bit, work on improving the conversion.  It may be better buttons or more prominent links.  It may be some changes to the content to pre-sell better.
I manage to increase affiliate revenue with some great affiliate product galleries on a lot of pages.  It wasn't life-changing increases, but it helped.  The best part is these product galleries I created dramatically improve user experience, which I place quite a bit of focus on these days.
Should you improve poorly performing content?
It depends.
If it has potential, yes.  Perhaps you slapped up some lousy content hoping it would do the job and that didn't work out, but you're confident the keyword or concept is sound, then by all means invest time or money into making it better.
In many cases, if the content is decent, it may just be a matter of more links.
If the content concept was bad idea after-the-fact, see if you can merge it with better performing content (in a way that makes sense – don't slam together unrelated content).  I seldom simply dump content.  Usually I find a way to use it unless it's egregiously bad.
Just as you'd promote new content across social channels, re-promote improved content, especially if it's been 6 months or longer since you promoted on social media.
Also, if you've made meaningful changes, update the date in WordPress (if it's in post format).
Jon runs the place around here.  He pontificates about launching and growing online publishing businesses, aka blogs that make a few bucks.  His pride and joy is the email newsletter he publishes.
In all seriousness, Jon is the founder and owner of a digital media company that publishes a variety of web properties visited and beloved by millions of readers monthly. Fatstacks is where he shares a glimpse into his digital publishing business.