This is a first on Fat Stacks.
Since Fat Stacks' launch, I've focused on profiling my niche site business. It's been fodder for plenty of content.
However, recently I received an email from a reader saying the following:
Man, Your stuff is great-useful info. Seriously. 1st site--made over $3K Dec. for X mas and over $2,500 Jan--(real average #). We are growing - over 7K visits a day-1st blog ever.
Got 3 more blogs in the works.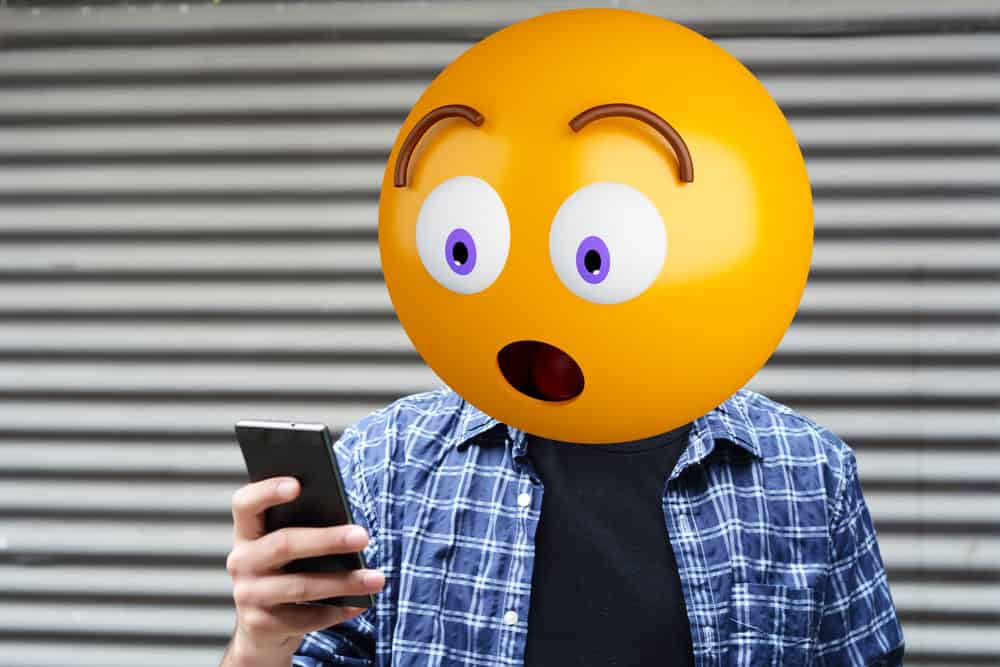 Andrew
Publisher
That email made my day. My month actually.
It's emails like that which make publishing a site like this a real joy.
Since that email, I've gotten to know Andrew and have had the good fortune to check out his site... actually their site since Andrew and his partner Ken work on it together. After reviewing their site I was not surprised they're enjoying success. They're content is second-to-none. They're doing it right. Since then I've chatted with Andrew on Skype and via email.
Like most people with success, Andrew gave me a few pointers and I did the same return. In fact, his knowledge and ability to get content featured in Google's featured snippet is pure gold. Read on because Andrew was kind enough to share with me the resource he discovered that helps him get content in Google's rich snippet.
Andrew also generously consented for me publishing this case study profiling his niche site success.​ Like most people working a full time job, Andrew and Ken stipulated they remain anonymous. I don't blame them... the last thing they need are their employers finding out they're working fast and furious on an exit plan.
Site Start Date
Andrew and Ken started building the site in earnest in November 2015, which isn't that long ago in the big scheme of things. That's 15 months ago. Like many new sites, growth during the first 6 to 10 months is very slow going. However, for the past 6 months his growth is truly impressive. Keep in mind both of these guys have very little time for this project since they both work full-time jobs.
Check out their traffic growth:
Earnings
In December 2016 their site generated approximately $3,000 in revenue. While it's rolled back a bit since then, they're still booking approximately $2,300 per month. December is often a very lucrative month for many websites, especially when monetized significantly with Amazon affiliate links. It's not unusual for revenue to fall back a bit in January and into Spring.
In February 2017, the site generated $2,300 USD in revenue which is still a great sum and a great start for a relatively young site.
Keep in mind this is their FIRST niche site, which is unprecedented. Most people, me included, have a few false starts in the beginning.​
Here are earnings screenshots:
Ezoic (display ads):
Media.net (display ads):
Amazon Affiliate Commissions:
The Niche
Their niche site is health-related. That's as specific as I'll get because like me, he does not need more competition.
There is a great deal of competition in his niche, but it also has a mammoth audience. While it's not an easy niche to succeed in, when one does succeed, the potential pay off is quite good due to the huge audience.​
While this niche traditionally performed well on Facebook, this hasn't been the case for Andrew. Instead, he's had excellent success with Pinterest for traffic. Pinterest amounts to about 1/4 to 1/5 of his overall traffic. The lion's share of traffic is organic search via Google.​
Given his growing foothold in the niche, I see no reason Andrew can't build it up to 2 million to 5 million monthly visitors. By my calculations, based on current earnings, that would generate $20,000 to $50,000 per month. This will take time of course, but the momentum is there and Andrew has a solid plan to keep growing the site.​
What I think is exciting is their revenue is diversified reasonably well between display ads and Amazon commissions. That's an enviable distribution in the event one stream disappears, the site will still earn.​
The Content
The quality of content that they're publishing is the secret to their success, in my humble opinion.
It's a populist health site but all the content is supported with references to clinical studies and other credible sources. This gives their content credibility. Moreover, his content is in-depth, well-written and based on science; not regurgitated nonsense.​
The content is informational and mostly text. However, the content presents a nice lead image and peppers the text content with images for illustrative purposes.
In a nutshell, Andrew and Ken have carved out a smart approach to their niche. They take otherwise dry science and presents it in a fun and easy-to-read manner.
Some of the posts are "about" style posts that explain a topic in detail. Other posts are listicles which are fun and easy-to-read, but when you really dig into the listicle content you realize there's substance there and each item included in the list is there justifiably based on clinical studies, peer-reviewed studies and other credible sources.​
Content Source
Where does he get the content from?
This is another aspect that is really smart. They found excellent writers for reasonable rates. This is not easy to do. We would like to all be so lucky.
When I first visited their site I thought Andrew and Ken wrote everything and that they did so out of passion for the topic. However, it turned out most of it was outsourced for very reasonable rates. That's super impressive leaving him time to work on Pinterest growth, content formatting and topic ideas. Remember, they both work full time jobs so time is limited.​
Careful Keyword and Content Analysis
Another key to their success is the care they puts into keyword research and content analysis. Since they've published so much content (600+ articles) they're able to see a pattern of which types/topics perform best. They adjust topics accordingly.
Of course in the beginning they went on blind faith and published all types of content on all types of topics related to his niche. It was only over time and after attracting decent traffic volume were they able to identify topics and content formats that perform well.
I realize this approach doesn't help people starting out, but I'm afraid it is a bit trial and error in the beginning.​
One tool Andrew specifically credits to really honing the content and helping the site rank well is the Onpage.org tool. ​He credits this tool to helping him outline his content so that he covers it thoroughly. He's also using it extensively to enhance existing content.
Publishing Frequency
They hit that publish button a lot. Currently they publish about 3 to 6 articles per week. To date the site has over 600 articles, many of which are truly outstanding.
For 2 guys holding down a full time job, that's mightily impressive and sets the foundation for building up an amazing and authoritative website.​
Traffic Sources
The 2 main traffic sources are organic search traffic and Pinterest.
In February 2017 the site attracted 179,041 visitors.​
At this stage, I think it's a perfect mix. It's a diverse traffic set yet not so diverse that it fails to do well at any one or two traffic sources.
As stated above, his Pinterest traffic makes up about 1/4 to 1/5 of his total traffic. The lion's share of the balance is via organic search (i.e. Google).​
1. SEO
You would think that a website publisher with this much organic search traffic at the 15 month mark is a crackerjack SEO. Well they're not. Their on-site SEO is solid. They know what they're doing with the on-site SEO details, but here's the thing (which surprised me too), they have NOT pursued any proactive link building activities.
The site does not have a PBN. Neither Ken nor Andrew have done any outreach. All they've done is excellent keyword research, content analysis, on-site SEO and published really good content.​
BUT, that's not to say the site hasn't attracted links. The site has many inbound links, all of which are natural.
Here's a screenshot of his inbound link growth:​
That growing link profile is really impressive.
While I'm not saying every niche will attract links like that, it is safe to say that not all sites in any particular niche will attract links like that either.
The reason the site attracts so many links without outreach or other methods is that his content is credible and easy-to-read. In other words, much of the content is link-worthy. Other publishers are happy to link out to their site naturally because he provides quality content in a way that helps people. ​
Clever Content SEO Tactic
One tactic that's working wonders is their ability to get his content featured in Google's Featured Snippets.
What's a Featured Snippet you ask?
It's a box at the top (under the ads) of Google Search Results that displays the key information sought. Google justifies this as a positive user experience, but it no doubt increases their ad revenue because it keeps people on Google search results page longer. I admit though, that I find this Google search feature useful (as a user and marketer) for plenty of searches so I have to hand it Google... it's a real win/win for them and users.
Here's are 2 screenshot examples of the featured snippet:​
What Andrew and Ken did is study all that they could find on how to structure content so that the content stood a good chance of being featured in the featured snippet. Andrew also analyzed the content of many other sites that were featured in the featured snippet.
The result is they've figured out how to format/structure content that gives the site a better than a happy accident chance at having content featured in Google's featured snippet.
The real benefit here is that the featured snippet doesn't give all the info sought unlike some niches. You know what I'm talking about. When you type "what's the weather right now?" you don't need to click through to the site that's featured in the featured snippet.
However, for Andrew and Ken, because their content and topics are more in-depth, they're able to harness the featured snippet for traffic.
In fact, they're so adept at getting featured in the featured snippet, they've had such content featured even though that same piece ranks 4th. Let's face it, getting into the featured snippet is the "new 1st spot on Google" and certainly a higher profile first spot than anything else on Google.
Please keep in mind that while they've had success getting content featured in the featured snippet, it's still hit and miss. As with all things Google search, you never know. All you can do is set conditions up to give you the best chance for success.​
2. Pinterest
Another thing they does well is putting a lot of effort into crafting Pinterest-friendly images that will be shared and entice people to click through to his site.
It is true that the site is in a Pinterest-friendly niche, but the fact that they're booking over 1,000 daily Pinterest visitors already shows they know what they're doing.​
Here's the thing, his Pinterest pinning volume isn't that high. Instead, he creates one really great Pinterest image for each post.​
For images, they uses stock images but then customizes them with some enticing text to attract people on Pinterest to visit the site. It's not ground-breaking, but it does take time and effort, plus you need a decent eye for design to really make these images stand out and attract attention on Pinterest.​
Monetization
Currently, the site is monetized with display ads and Amazon affiliate links. The distribution between the 2 models is approximately 65/35, with display ads earning the larger portion. That's not a bad split at all given the site is not really an "Amazon Affiliate" style site. I'd love that kind of split on my sites.
1. Display Ads
This was one area I was able to provide Andrew some tips. I'm optimistic that they'll nudge the RPM up a bit with my tips, but otherwise his display ad set up was quite good.
They use Ezoic, AdSense (Matched Content Units) and Media.net. I suggested they also try RevContent which is known for performing well on health-related sites.​
Display Ad Placements:
Below title/above lead image:

Ezoic leaderboard

Below lead image:

Media.net

Middle content:

Peppered with Ezoic ad units

Bottom:

Amazon Native Ad Unit

Sidebar top:

Ezoic ad unit

Sidebar Middle:

AdSense Matched Content Unit

Sidebar Bottom:

Sticky Ezoic Ad
2. Amazon Affiliate Links
This is the amazing part. The site is not a blatant product review or "best-of" Amazon promotion website. In fact, the site has very little content that directly promotes products at all.
The lion's share of the Amazon affiliate revenue is a result of people clicking the Amazon native ad units and then buying something. In some cases they buy something related to his niche, but in many instances they don't.
This goes to show that in some niches, the Amazon Native Ad Unit can be very effective and deliver a healthy RPM.​
Placement of Amazon Native Ad Unit
Currently the Amazon Native Ad Unit is placed at the bottom of the content. This means the substantial Amazon affiliate revenue is pure gravy; resulting in very little cannibalization of his display ads.
Moreover, the traffic the site sends to Amazon converts at an eye-popping 11%. I found this very interesting given the niche and lack of direct, blatant product promotion.​
Website Design
The website is powered by WordPress.
The theme is minimalist with plenty of white space. No bells and whistles. This way the ads stick out and the star of the site is the content.
The site has a nice custom logo for the site.
The domain is a brandable domain (i.e. not a keyword focused domain).
The site loads fairly fast... well above average when compared to other big sites monetized with ads.​
Subscribers​
Email List
In addition to all of the above, the site has attracted over 10,000 email subscribers. They're still working on how to best monetize that traffic source. Once they crack that nut they'll possibly add another very lucrative revenue stream to their niche site.​ I suggested they try PowerInbox, which should help add revenue via the email newsletter.
Push Notifications
With 16,400 push notification subscribers they've also been successful at attracting website visitors to join the push notification subscription service. They're definitely ahead of me here in number of subscribers and the fact that they're using OneSignal for this service, which is free (I'm paying a monthly subscription fee).
Between the email newsletter and push notifications, they've attracted over 26,000 subscribers, which when monetized decently will likely be a very lucrative revenue stream. In the meantime, at the very least, it's a consistent and decent traffic source simply by alerting subscribers about new articles.
Resources Andrew Uses
Aside from the usual publisher tools such as WordPress and a theme, Andrew specifically mentioned the following tools and resources:
1. OnPage.org: Analyzes content and helps enhance it.
2. OneSignal: Push notification software.
3. Ad Inserter Plugin:​ Manages display ads
4. Niche Tycoon/This Blog: He purchased my course in April 2016 and told me it helped him build out his site.
5. Authority Hacker Course/Blog​: Great course on building authority websites (the blog is top-notch too). FYI, the course is only open intermittently.
6. Matt Diggity's Article "How to Steal the Featured Snipped in 3 Sneaky Steps":​ I'm a huge fan of Matt Diggity. Read his article about how to improve your odds of getting featured in the featured snippet.
7. Ezoic: Comprehensive display ad platform that provides many ad networks and split tests them. You can split test AdSense against other ad networks. I currently use Ezoic as well. Read my Ezoic Review here.
8. Media.net: Andrew earns pretty good coin with Media.net. It's not as good as AdSense but it's a close second. Yes, you can use it with AdSense. Read my Media.net review.
Key Points
Determination
I think the most important thing to realize is how focused and dedicated Andrew and Ken are to building up this site. They toiled for months with no revenue. They didn't stop at 50 posts. They just kept motoring to 600 and will keep on motoring to thousands of articles.
Quality
Moreover, they took care to focus on publishing quality content. Sure, some of the content can be enhanced; that's the case with any site over time. However, overall, their content is excellent and as they analyze what works best, They'll continue publishing better and better content.
Actually, during my conversations with Andrew, it's clear that he's now investing quite a bit of time into enhancing existing content by adding more detail, updated facts, studies and ensuring formatting is set up for getting featured in the rich snippets. This is very smart and it's something I'm doing as well. ​
Success Breeds Success
Andrew told me that he notices the site gets more and more natural links to their content when the site hits position 5 or higher. I've noticed the same. It makes sense, right? Put yourself in the shoes of another publisher or yourself when you wish to link out to another site. You do a quick Google search and link to the best resource on page one. Since Andrew and Ken are publishing really good content, other publishers choose to link to their site over other resources. And that is the easiest way to build links EVER!
Actionable Steps to Success
Niche selection:

Large, defined audience with huge traffic potential. Moreover, must a be a niche in which you can publish outstanding content.

Content:

Develop a system for planning, writing and publishing content that's better than existing content online. Figure out hacks for making the content better. In Andrew and Ken's situation, their hack is supporting their health info with numerous studies as references.

Monetization:

Test multiple revenue streams always striving for a higher RPM.

Traffic:

In early stages, identify 2 best traffic sources and focus like a laser on those traffic sources.

Analysis:

Andrew is very analytical. He's constantly analyzing content, traffic stats and revenue data so that he can constantly improve all aspects of the site.
Jon runs the place around here.  He pontificates about launching and growing online publishing businesses, aka blogs that make a few bucks.  His pride and joy is the email newsletter he publishes that's "the best blogging email newsletter around."
Hyperbole?  Maybe, but go check it out to see what some readers say.
In all seriousness, Jon is the founder and owner of a digital media company that publishes a variety of web properties visited and beloved by millions of readers monthly. Fatstacks is where he shares a glimpse into his digital publishing business.