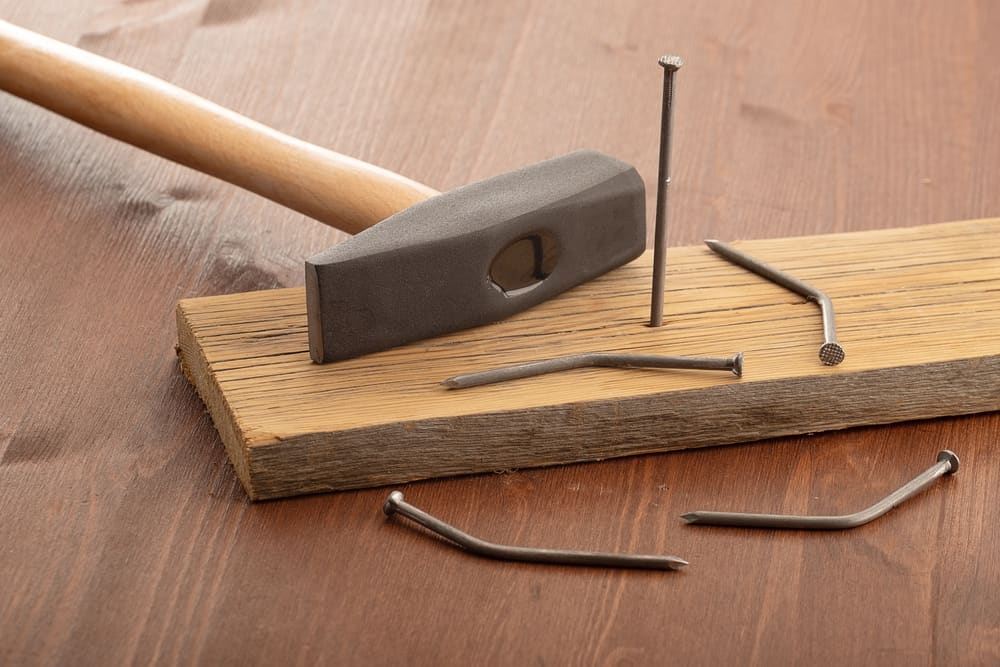 I started my fair share of niche blogs over years.
Most didn't work out, especially if you include my earlier efforts.
Even in recent years I've launched some real stinkers. I'm talking "what was I thinking?" sites.
I currently have a stinker site in my portfolio. I don't know what to do with it so I kick it along.
Here's the thing about stinker niche sites.
It's not the niche.
It's me.
I'm a firm believer most niches have promise in the right hands.
The more I do this the more I realize choosing a niche is like choosing a vocation.
I could probably do many different jobs. I just happen to be better at some than others.
And then there are jobs I simply could not do no matter how hard I tried.
Being a surgeon would not work for me. I can barely use a screwdriver let alone cut, sew and put humans back together.
Anything in the medical field is not in my wheelhouse.
But I'm sure grateful there are folks who love working in medicine – all the various jobs it entails.
Pilot? Nope. I'm not a big fan of flying. I'm also not a machinery operator which means I'd probably not be a great pilot. I just drove my new truck into an underground support column. I don't have the strongest spatial reasoning. You don't want a dude like me in the cockpit.
Waiter or bartender? Yup, count me in. I've done it. I enjoyed it. If I had to, I could do it again and it wouldn't be all that bad. I've always gravitated toward the hospitality industry. I appreciate good food and good times so providing that to guests is a good fit for me.
Sales person? Probably not. I like the idea of being good at sales because it looks easy and can be lucrative but I'm not actually good at it. I have desperation stenciled on my forehead when trying to make a sale.
Anything involving tools (plumber, electrician, builder, etc.) is a no-go for me. I can't build, assemble or fix a thing. I have no interest in learning. It's amazing to me still that I managed to follow instructions once upon a time to get a WordPress website launched.
Lawyer? You bet. I practiced law once upon a time. If push came to shove, I'd do it again. I'd be your friendly neighborhood criminal defense lawyer. I have no qualms representing guilty folks because that's part of the system. I believe in that system. I'd also be happy doing divorce law.
I could go on and on.
I suspect the list of jobs I'm not suited for or interested in would be longer than the list for which I am.
Which brings me back to choosing a niche.
I've learned over the years there are many niches for which I'm not well suited.
If that's the case for me, I suspect it's the case with most people.
On the surface, it seems like a niche site is a niche site is a niche site. They're all the same. What's the difference?
Here's the difference.
To excel in online publishing you need to excel with the content you publish.
I'm adept at coming up with ideas and crafting certain types of content on certain topics.
I'm hopeless at coming up with ideas and creating content on many other topics.
The longer I do this the more I recognize when I'm knocking it out of the park and when it's mediocre at best.
And that's the litmus test.
It does take a while in this business to get to the point to where you know whether the content you're producing is epic or merely passable or downright bad. You need to stick around long enough to get to that point.
When I started I thought everything I published was epic. I was wrong. Most of it was bad. Ignorance is bliss.
I have a good sense of my strengths and weaknesses now.
3 of my current sites are epic. The content just keeps getting better and better. I have an intuition about the niches and the audiences. It all makes sense to me. Not only do I understand the content that the audience wants but I have a strong sense in how to produce it.
A 4th site is floundering. I don't think I'll ever get it to work.
And then there's Fat Stacks. Fat Stacks as a blog is not that good. I know that. I don't spend much time on it. I'm not particularly interested in spending much time on it as a blog. I focus on these emails.
It's ironic that Fat Stacks isn't epic but it's not and that's okay because the email newsletter is the heart of that publication.
Can't you just hire people to produce epic content in any niche?
You can but keep in mind they take instruction from you. If you don't have the sense to instruct epic content, the people you hire can't produce epic content.
There are always exceptions but it's something to keep in mind. I'd rather captain something I'm very good at and have an intuition about than something where I'm clueless and hope that the people I hire do a great job.
I know many suggest choosing a niche for the potential amount of money it can earn.
That approach has never sat well with me. All else equal, I'll opt for the more lucrative niche but it's not the be-all and end-all.
Similarly, you shouldn't choose a job solely for how much money you could earn,
There are many dissatisfied people in "high paying jobs."
In fact, I suspect many people make more in "lesser paying jobs" that they love and excel at than had they chosen higher paying jobs in which they hated.
If you have an entrepreneurial streak to you, many jobs have the potential to be a lucrative job. You just start your own company.
You like bartending? Start a bar.
You enjoy plumbing or any trade? Start your own trade business.
You like nursing or healthcare? Start a home care business.
You like marketing? Start an agency.
Obviously not all jobs have an entrepreneurial opportunity to them but if you like it as a job, what more could you ask for?
Also, going from "doing the job" to running a business is vastly different. Just because you like a particular job doesn't mean you'll enjoy doing it as a business.
It's the same with your niche.
If you enjoy your niche and earn a living or side hustle income doing something you enjoy, what could be better?
If you like it and recognize you can produce above-average content to serve your audience, you stand a good chance to make a success of it.